Corruption of Champions II Free Download Latest Version
Corruption of Champions II Download Walkthrough + Inc Patch Mod Apk For PC Windows, Mac, Android – Many portals led to Mareth, but none left it.
Developer: Savin/Salamander Studios Patreon
Censored: No
Version: 0.5.9
OS: Windows, Android
Language: English
Genre: 2DCG, Text based, Fantasy, RPG, Adventure, Female protagonist, Male protagonist, Futa/trans protagonist, Character creation, Furry, Futa/trans, Gay, Lesbian, Big tits, Rape, Transformation, Corruption, Virgin, Mobile game, Monster girl, Milf, Big Ass, Masturbation, Religion, BDSM, Ahegao, Combat, Humor, Handjob, Groping, Monster, Titfuck, Puzzle, Romance, Sex toys, Sissification, Spanking, Teasing, Tentacles, Turn based combat, Virgin, Voyeurism, Dilf, Male Domination, Female Domination, Multiple penetration, Multiple endings, Lactation, Paranormal
Overview
---
There are many, many worlds.
One, called Mareth, was perhaps the heart of them all. Cracks in the space between worlds, called portals, all seemed to lead there. Many portals led to Mareth, but none left it.
One sacrifice came from the village of Ingnam. This so-called 'Champion' was but a pawn in the village elders' long plot to extend their lives, but the Champion escaped her fate by beating back the demons' minions waiting on the other side of the portal, and set out on a one woman crusade to bring an end to the Demon menace once and for all. That was a year ago, and a world away.
You have never heard of a world called Mareth, nor a village named Ingnam. Nearly a year ago, you set off on your own, leaving your former life behind to seek your fortunes on the wild frontier – a year of traveling, exploring, fighting, and surviving alone. You've earned yourself a little coin in your travels, enough to book passage to the furthest reaches of the known world: the Frost Marches.​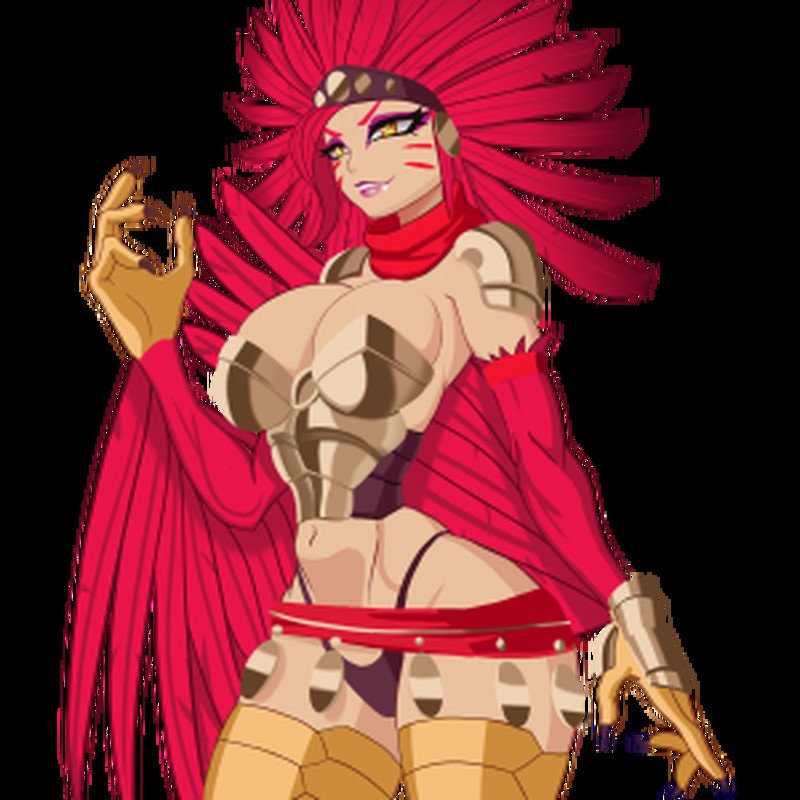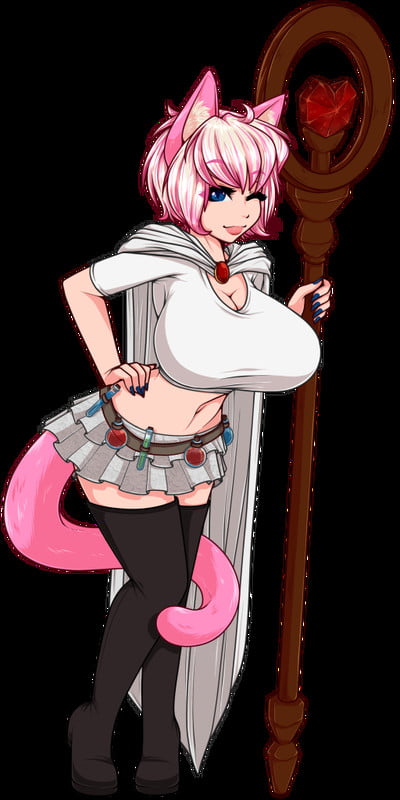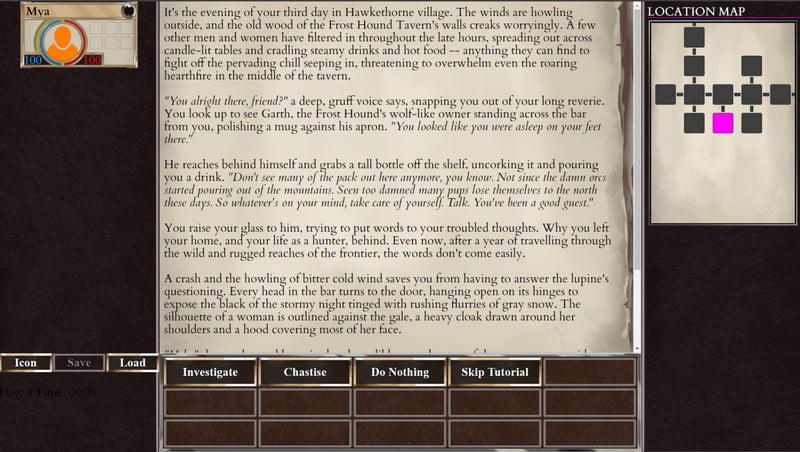 0.5.9 Patch Notes:
Quin has a new quest that results in him getting a new set of heavy armor to protect his friends with. You'll need to get his relationship score up then, after a bit of prompting, talk to Atugia about training him into a proper warrior.
Atugia and Quin have new events in the Hawkethorne Gym, and Cait, Atugia, and Brienne have updated Quin-centric talks.
Quin has new one-off interactions at Ivris's, the Frost Hound, and any Hawkethorne gate — all of which increase his relationship score.
New Quin CG if you spy on him while his armor's getting fitted (by Sulcate).
v0.5.8 Patch Notes:
You can now knock up either Miko or Mai — you can't do both on a single playthrough, since one of the sisters needs to be responsible! This comes with a ton of new scenes for Mai and revisions to all her old scenes to accommodate her pregnancy. (by Tobs)
Brint and Brienne got a gym expansion: you can work out with them, or "work out" with them. If they haven't cleared the gym's field yet, remember that they will after it's been 3 days since you first visited it and you wake up in Hawkethorne. (by Wsan)
New preggo Mai busts, and Klem's harem bust, by Moira
New Mai CG by Moira as well.
0.5.7 Patch Notes:
Berwyn can no longer be recruited into the party, though he's not gone — he'll be found in the Guests tab at the inn after you help him against Matiha the first time.
A week after completing the Winter City dungeon and Berry's first quest, a mysterious 'mander mage will approach you in the inn. Help her find Berwyn, and she'll help you both find Matiha.
If you accept the 'mander's quest, you'll be taken to a very unique dungeon that's going to play some mind games with you! Read carefully…
When it's all said and done, there are a frankly stupendous number of choices you'll be making which substantially change a pair of characters' content. Said characters also have a lot of new sex content — over 100 pages of just pure cheek clappin', all courtesy of B!
Matiha has a scene with the Behemoth (by Tobs), too.
Berwyn has a whole assload of new busts by DCL (with edits from Moira). Matiha has new busts by Moira. The 'manders on the quest have busts by AnonArts.
Drifa also has busts now! (By Moira)
v0.4.40
New scenes: Kasyrra Suck & Fuck — accessible from her Dream Palace sex menu; Brint kneeling doggy-style (by Wsan); Livrea Pussy 69 (by Skow)
New NPC: Kaina. She can be found in the Glacial Rift and has a small quest attached (and more to follow). (By Skow)
There is a new option for sending error reports. It is OFF by default. There is an AUTO setting that will automatically send error reports when errors happen, or a PROMPT mode which requires you to hit a Report button from the crash screen
v0.4.31
After sexing her, you can now find Daliza crashing in your bedroom at the Wayfort when you try and sleep — thus unlocking the ability to sleep with her at the Wayfort as you please!
Speaking of which, there's now a bedmate-choosing UI that lets you pick who you partner with and where (Frost Hound, the Wayfort, and at camp). Dal's currently the only person who'll sleep with you at the fort as far as I know, mind you!
Khor'minos Main Street has been expanded to include a tavern with a pair of sexable new NPCs, an alchemist and a mage (with several new items), and a minstrel. The salamander dickgirl bar-babe even comes with a new PC pregnancy!
0.4.30
After renovating the Wayfort, you can get a little unprofessional with your trusty bailiff, Daliza. Obviously, this requires having taken Etheryn up on her offer of baron-hood.
Nakano has a new quest for you: it seems Mai needs some fire gems…
Loads of bugfixes!
v0.4.25
Rindo has a new expansion — talk to Komari about making the crispy cutie your concubine, or let her go her own way. She can get pregnant thereafter, with a new sex scene and updated talks, as well as a new bust.
Rumie the Bee Bartender (aka Beetender) will now buzz into the Wayfort after Winter City. She can serve drinks right now, but she's mostly gearing up for the renovation.
v0.4.24
After finishing Winter City, you can find a mysterious old lady down on the bridge across the River Ridell near the Wayfort. Helping her out will lead to a whole pile of interesting new content, including a new companion bard, all written by B!
Some Wayfort rooms have been updated as coding has started on the Renovation Project. Nothing beyond the text tweaks is implemented in this patch, however.
v.0.4.21
After clearing the Winter City, a new fiendish goblin enemy will appear in the Frostwood! Includes a new bad end if you lose to her a bunch. (Written by Balak)
Atugia and Brienne have new interactions, including dual sleepwiths! (Written by Gardeford)
Lots of fixes for BriHaus.
New CGs: Brienne/Atugia (by Akira Raikou), Goblin Hypnotist (by DCL)
How To Install Corruption of Champions II
---
Extract
Play the game
Corruption of Champions II Free Download
---