Agent17 Free Download Latest Version
Agent17 Download Walkthrough + Inc Patch Mod Apk For PC Windows, Mac, Android – You play as a Nerd who found a damaged cellphone after a nearby accident.
Developer: HEXATAIL Patreon
Censored: No
Version: 0.20.0
OS: Windows, Linux, Android
Language: English, Vietnamese, Korean
Genre: 3dcg, adventure, animated, big ass, big tits, blackmail, cheating, corruption, cosplay, fantasy, groping, handjob, harem, humor, incest, male domination, male protagonist, milf, ntr, oral sex, sandbox, school setting, sexual harassment, titfuck, vaginal sex
Overview
---
Sex life at Hexa school full of beauties
You play as a Nerd who found a damaged cellphone after a nearby accident and make a decision to take it from the scene. After that you get a call to the found cellphone from a `Agent17` who follows any order given.
NTR is avoidable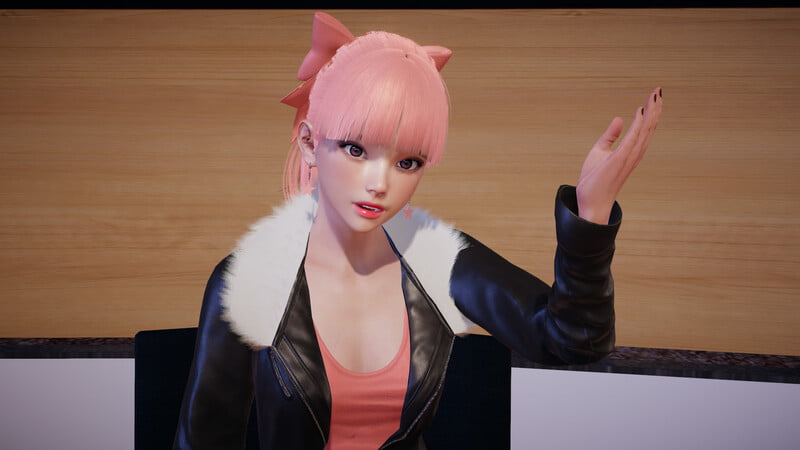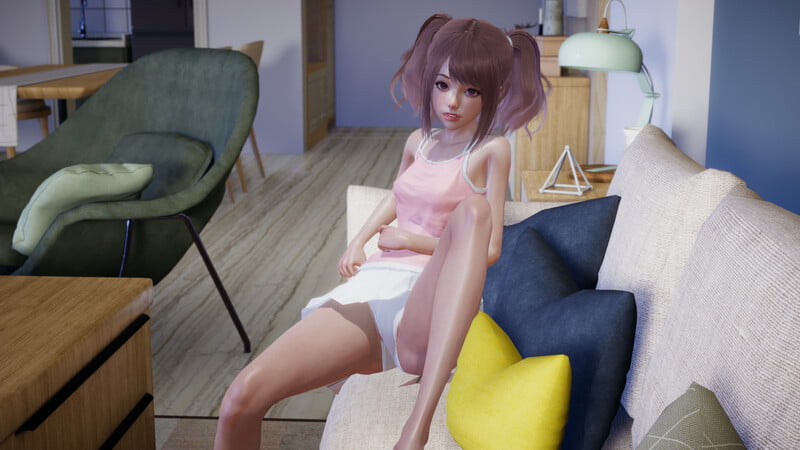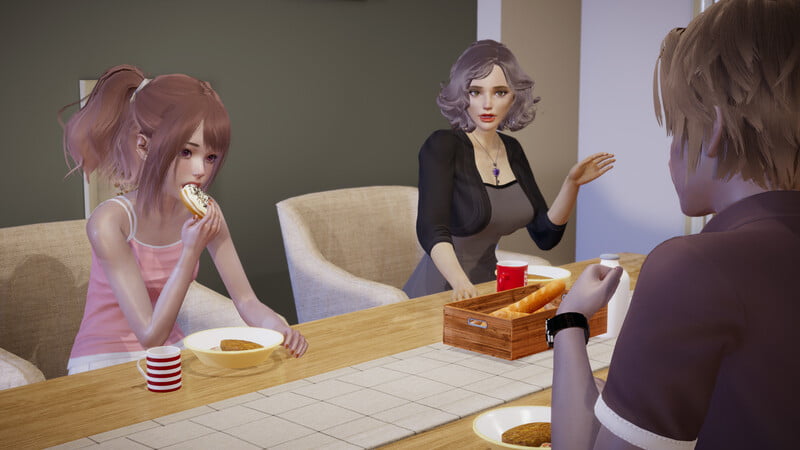 v0.18.5
Content
Main
-Ruby
-Matilda
Sub
-Ophelia
-Jihye Event
-Agent17 Event
MiniGame
-Claw machine
-Wood Craft
-Come On Dick
Languege
-Add Japanese
System
-Quest navigation renewal
-Save page renewal
-Sticker system.
-Sticker shop
-Coupon package
Balance
-Amelia Free sex Quest
Change
-You can only read books in my room.
-readable books are colored button
Improving
-Add inventory scrollbar
Quality up
-Ruby ntr scene renewal
-Add Dana Footjob scene
-Amelia fanboy
-HEXATAIL Modeling change
NewMap
-Prison
-Arcade
Core
-Performance improvement
-Memory management improvements
-Android Crash
Bug fix
-Aluminum fishing rods are not recycled.
-Sophia sleeping fills bug fix (edited)
v0.17
Content
-Dana Sex
-Anriel Event
-Red Rose quest
-Aria quest
-Ophelia Events
-Luna without panties scene
Minigame
-Next Door Fishing
-SEXBAR Roulette
New Map
-Anriel House
Character
-Anna deleted
System
-Panties collection book
-Mail system
-Spy Camera system
-UI Hide Button
-Save Page Renewal
-Log System for bug tracking
Quality up
-Luna name changed to Butterfly at the sex bar
-Irene casual wear design change
-Add Anriel Underwear
-Red Rose Quality up
Balance
-Discount 90% when having sex with Luna the 2nd time
-100% success rate for all missions
-increase in mission resource
-Time skip 10 -> 7 seconds
-Income increases when donating semen
-Bookstores and gift shops open immediately.
-Luna kiss handcuffs condition 2->1
-Luna tits sex handcuffs condition 3->2
-Ejaculation delay drug price change 200 -> 20
UI
-English font change
-Correct spacing of two lines of text
-Added shake effect to inventory items.
-Improved quest navigation design
-Changed Amelia's eyes closed to 2 hearts.
-Changed patchnote page design.
-Changed sponsor page design.
-Mouse wheel available in shop
Bug Fix
-Helen Quest Notice Error
-Red Hat Quest Notice Error
-Sleep Quest Notice Error
-Amelia time change timing fix
-Fix broken mission text
-No quest notification to the guard
-Fix Helen Notty bug in the morning
-Remove thin white space over photo
-Valentine event starts when Agent17 is not known
-Mission call background music does not end
Core
-Support MAC OS
v0.16.4
Vietnamese language support.
v0.16.3
Contents
Luna Sex
Valentine's day event
Improvement
Book Shop
Madeleine renew
New Character
System
New Item
Bathroom detergent
Dishwasher
Amazing scrubber
Amazing cleaning brush
Bug Fix
Sofia Deep throat is possible without taking ejaculation delay pills.
Dana sleep menu text is broken
Fixed the problem of not being able to exit from Ruby's toilet.
Core
Lag improvement
Engine update
v0.15 Fix 4
– English language improvement
v0.15 Fix 3
– Security fix
v0.15 Fix 2
– Added Vietnamese language
v0.15
Contents
– Added Amelia Event
v0.12 Fix 1
Contents
– Add Erica Event
– Add Sophia Event
– Add Luna Event
– Add Jihye Event
– Add Show Agent17
New Character
– Sexbar : Jelly, Candy, Pearl
– Hospital : Sophia, Jihye, Grace
– School : Sakura
Mini Game
– New Game : Cutting TV wires
– Puzzle : Change to 'Click -> Drag'
– Dana's sleep : warning to decrease quickly.
– Safe : Add help
New system
– Greatly improved lag.
– Added automatic unlocking of the principal's vault.
– Added 'Sold Out' to the store
– Show progress date on your phone
– Separately displayed unimplemented in the quest list
– Added option to flash sex bar
– During class, comments from supporters appear randomly as a message on the blackboard.
– Added option to flash sex bar
Bug Fix.
– Dana's morning door-picking image is missing.
– There's no reaction even if there's coffee for Aria.
– Correct the problem that Chinese characters and Korean characters do not appear on the sponsor list.
Balance.
– Amelia's closing eyes price is 40 to 50.
Only for sponsors.
– Skip button everywhere..
– Add key kit
– Add shotgun
How To Install Agent17
---
Extract
Play the game