Caliross The Shapeshifters Legacy Free Download Latest Version
Caliross The Shapeshifters Legacy Download Walkthrough + Inc Patch Mod Apk For PC Windows, Mac, Android – is a fantasy-themed game, which will follow a young up-and-coming historian…
Developer: mdqp Patreon
Censored: No
Version: 0.991
Platform: Windows
Language: English
Genre: Mind control, cowgirl TF, corruption, submissive
Overview
---
Caliross, The Shapeshifter's Legacy, is a fantasy-themed game, which will follow a young up-and-coming historian, as she takes her first steps outside her hometown and into the real world, to learn more about the elusive nature of her own kind, the shapeshifters. Will she become a member of the Mage guild, or of the Adventurer's guild? Will she find out more about her heritage, or will she be too busy working extra time in sleazy bars to make a living?
The game will feature several factions, each with their own goals and objectives. With your actions, you might willingly or unknowingly benefit this or that group, as the event unfolds, but the open-world nature of the game will leave it up to you if you want to get more involved with the politics of the world, or if you want to just do your own thing.​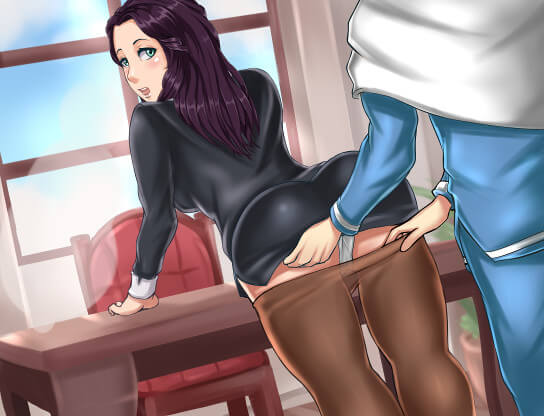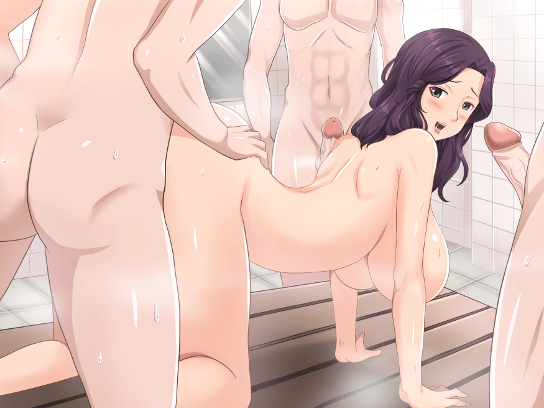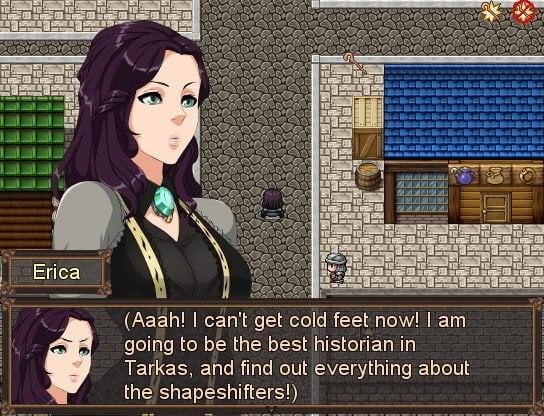 0.991
2 new sexy scenes with the emperor (harem path);
2 new model job scenes;
1 new self-hypnosis (follow up to the hypnosis lessons) scene (outside the theater in Tarkas, during the day);
1 new scene for the weird pendant (also requires slut reputation, triggers during a nap at home);
2 new scenes for the Succubus brothel (repeatable);
Updated map outside Erica's house;
v0.990
new mage guild quest (chapter 2 or later);
new adventurer quest (1 scene + 2 optional scenes if you are a bimbo, chapter 2 or later);
1 new event and 2 scenes (1 sexy) for the harem path;
v0.989
Royal library added;
quest with the Spider lady;
bonus scene for Eliza's ending;
1 new scene if your "slut reputation" is high enough ("rough guy" at the slums' entrance, during daytime).
v0.986
Re-opened Highrock after the quest there;
1 new scene with Esmeralda and Catalina (two Naris, living in Highrock after the quest);
3 new scenes with Eliza (one involves Keiko as well);
1 new scene with Dominique;
Added Catherine the ghost to the paths you can reset with the Dragon;
v0.985
Introducing the succubus brothel, with 2 new scenes;
1 new scene for the vampire doctor;
new challenge in the werewolf path + miscellaneous writing + 1 new scene;
2 new scenes for Ginnuk;
1 new scene with Dominique;
v0.984
1 new scene for the model job;
2 new scenes with Lord Kairos;
1 new scene with Lea (latex bracelet required);
1 new harem scene (+ writing for the path);
1 new scene with Carla;
2 new scenes with Kira (one sexy, one "normal");
1 scene with the vampire lover (if you told Beatrix to keep her around);
v0.983b
1 new scene with the young man at the beach (finally, he gets to have sex with you!);
new summon mini-dungeon complete;
1 new scene with Kira;
added 1 trainer in each guild (magical attack from the fire mage and defense from a new NPC in the adventurers guild);
1 scene if you buy an item from the merchant outside the slave market (the scene can only be triggered from your room in Tarkas, for now);
3 new scenes in the Harem path;
Early test for the memory room;
v0.982a
Added visual cues options for audio puzzles in the game (Second shapeshifter temple and Fort Andor ruins);
1 new scene with Chief Neroma;
Added 1 new scene with Dominique;
Added Zanark to fast travel system with carts;
Added 1 new quest with Gaspar;
Added 1 new scene with Lord Kairos;
v0.980
Pregnancy content with minotaurs (chief Neroma);
wrote 1 new scene for the drunk guy outside the pub, and removed the randomness to them showing up (needs Marintas's charm);
1 new scene for Lea (if you freed her);
1 new scene with the bikini shop owner in Solina;
Final part of the mage guild main quest completed;
v0.979
New intro for visiting Lord Kairos (as well as a new map, adding the area in front of the mansion);
2 new scenes for visiting Kairos (anytime after the first visit);
2 new scenes for the harem path;
1 new scene with Eliza;
added way to remove cursed items (visit priest at the "pantheon temple");
made the Zanark inn visitable;
1 new scene for Marintas' Charm (a girl staying at the Zanark inn)
v0.978
Added a new quest for the adventurers guild;
Added 2 scenes for visiting Lord Kairos in Zanark (must have gotten his vote and then met him at your party to gain access)
How To Install Caliross The Shapeshifters Legacy
---
Extract
Play the game
Caliross The Shapeshifters Legacy Free Download
---