Lust for Adventure Free Download Latest Version
Lust for Adventure Download Walkthrough + Inc Patch Mod Apk For PC Windows, Mac, Android – is a 2D RPG game based on the world of Warcraft where you are an adventurer in search of fame.
Developer: Sonpih Patreon
Censored: No
Version: 7.9.1
OS: Windows, Linux, Mac
Language: English
Genre: 3DCG, Female protagonist, Male protagonist, Character creation, Monster, Fantasy, Adventure, Combat, Gay, Lesbian, Furry, Bestiality, Monster girl, Parody, Rape, RPG, Text based, Turn based combat, Oral sex, Vaginal sex, Anal sex, Group sex, Urination
Overview
---
this is a 2D RPG game based on the world of Warcraft where you are an adventurer in search of fame, fortune and obviously sex! The inspiration for this game came from other adult games like "Corruption of Champions" or "Trials in Tainted Space", games where you have a sense of freedom in a world of monsters and sex. In this game you can create a character with some customisation options, complete quests for NPCs, fight (or fuck) different enemies in turn-based combat, and experience multiple events.​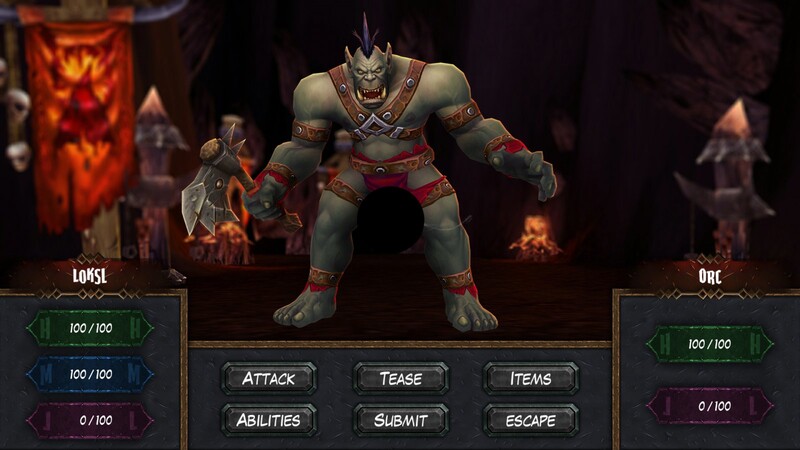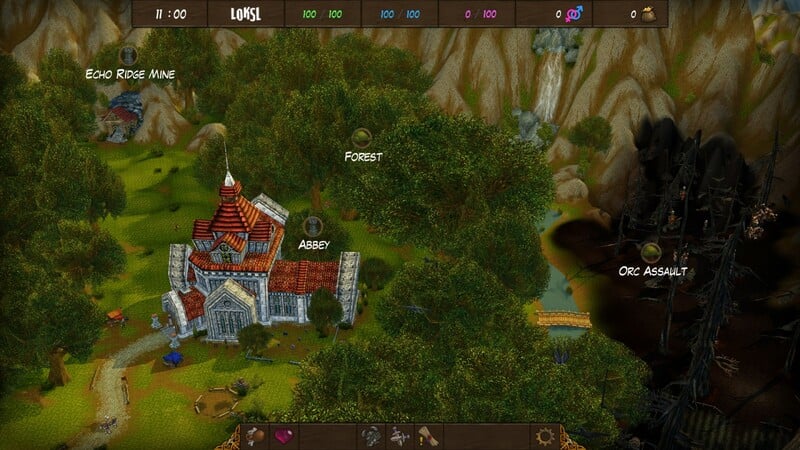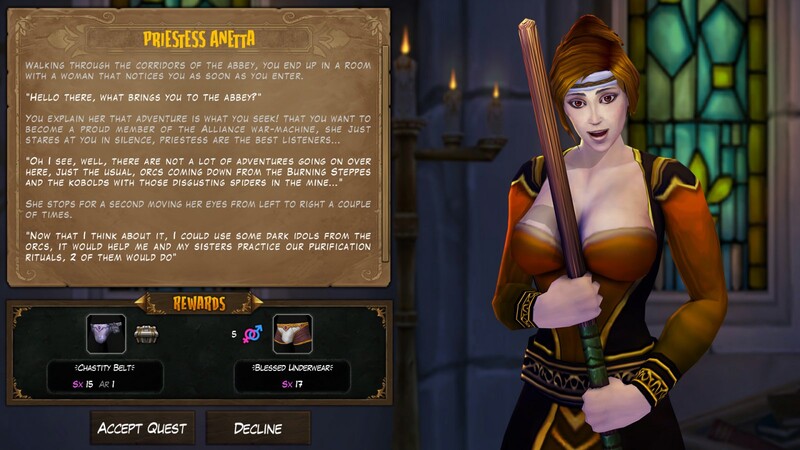 v7.6
Academy River
The last sub-zone of the academy, you can go here any day, but there will be people only on Sunday, and you'll be able to see a random still scene of your classmates having fun, with a chance of triggering the orgy scene.
Zack Bimbo Route
You can now make Zack your bitch by giving him a bimbo potion that you can create in alchemy class using a secret ingredient.
The potion can be used on Saturday in the tavern, the option will pop up when you hang out there. Once you give him the potion his normal progression bar will reset and Duncan's too, from there you'll have to encounter Zack during MidDay like before, but this time you'll be the bully.
In order to advance past the thresholds of 25/50/75 you need to unlock the scene of those thresholds, and once you do that you'll need to give Zack another bimbo potion. The secret ingredient won't be consumed in the creation of the potion, but the bimbo potion will be consumed when you give it to Zack, so you'll need to craft a new one every time you want to advance the relationship.
Tavern
There is a special guest in one of the tavern's rooms on Saturday night, maybe you can use your hands to get something useful from him, don't forget the bucket!
Alchemy Minigame
The recipe book during the alchemy minigame has been updated, now it will show you every recipe with the exact ingredients you need to use in the exact order, making it easier. There is a special recipe at the end of the book too…
Sex Scenes
You ma.sturbating pressing your dick against Zack's face during wrestling class. (1M)
You forcing Zack to suck your cock in the bathroom (1M)
You fin.gering Zack after alchemy class (1M)
You fucking Zack in the tavern's bedroom while he wears pink lingerie (1M)
Threesome with Solan and Jay at the tavern's bedroom (1M)
Orgy with your classmates at the river (1M)
Zack getting fucked by your classmates at the river.
Zack getting fucked by Jay in the locker room's showers.
How To Install Lust for Adventure
---
Extract
Play the game
Lust for Adventure Free Download
---