Some Modelling Agency Free Download Latest Version
Some Modelling Agency Download Walkthrough + Inc Patch Mod Apk For PC Windows, Mac, Android – Your job is to rate them based on looks and personality.
Developer: T Valle Patreon
Censored: No
Version: 0.9.3a
OS: Windows
Language: English
Genre: 3D Game, Male protagonist, Oral sex, Big tits, Vaginal Sex, Anal Sex, Animated, Big Ass, groping, Internal view, POV, Spanking, Stripping, Teasing,
Overview
---
A variety of women will come to your office looking for a modeling career. Your job is to rate them based on looks and personality. Over time, your rating changes females showing up, Example: rating 10/10 -big chest females- will cause more -big chest females- to show up (same goes for promiscuity). This Improving effect only happens on certain days of the week.​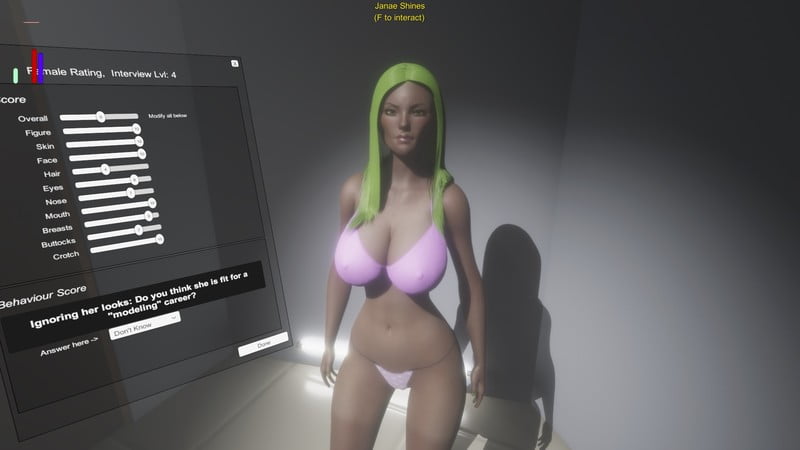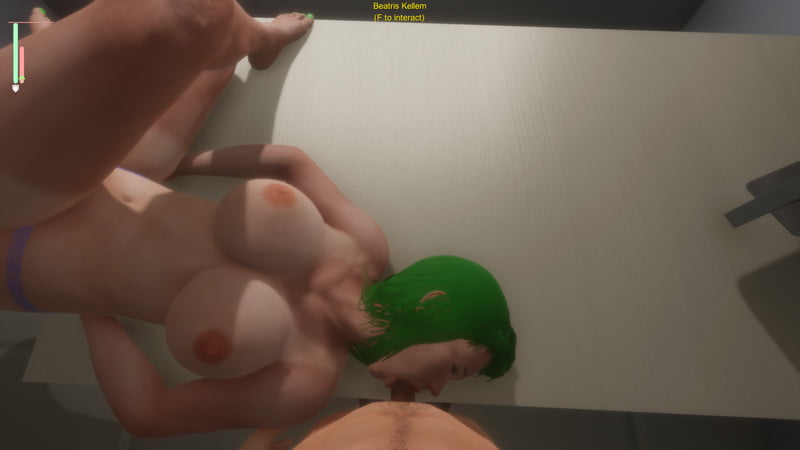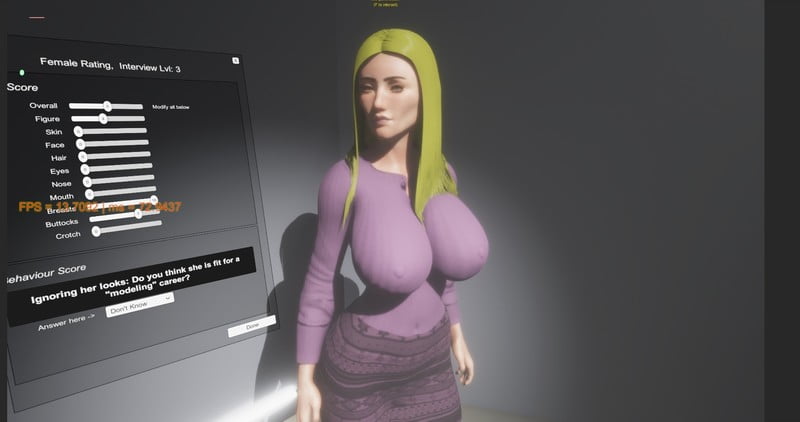 v0.9.3a
– The player can save and load outfits
– A cheat to change penis stiffness has been added
– Models can wear glasses
– Some accessories
Fixes
– The player's hand camera will draw the ceiling.
– It was impossible to remove clots that did not cover any body part.
– It was possible to force a model into a pose without bribing her first.
– Many minor errors
v0.9.2a
-Now, models can be bribed.
-Three new types of bribes have been added.
-Calculations for butt and breast colliders are more precise.
Fixes
-Now the penis is less likely to look like it's under her skin.
-A few minor tweaks.
v0.8.4b
Changes
-Controls for scene lighting have been implemented.
-The user configuration now includes toggles for post effects.
-Upscaling is now done by AMD FSR.
Fixes
-Some generic dialogues were Totally misplaced. Ex: "it feels nice ejaculating in my self".
-On high quality, the X-ray blur is fixed. (Low quality lacks this blur effect)
Notes
-If you turn off all lights and are no longer able to see anything, delete the InterviewLighting.sav file from the "TValle Games/Some Modeling Agency/Config" directory and restart the game.
v0.8.3B
– Nine different sets of moaning and orgasm sounds have been added.
– All moaning and orgasm sounds are lip-synced.
– Updated unity version.
– Updated HDRP version.
– When females are estimated, there should be a little more facial expression.
– Voice volume control is added. -Breathing volume control is added. Fixes
-Custom poses: Dragging bone mode is finished before ending pose editing mode.
Minor bug
– The dental lip animation was not executed.
– Some mouth gestures were being performed incorrectly. –
– "Can I" dialogues had some errors. -Genetics: The random generator was improved on genes using indexes. These genes are: hair type, eye type, skin type, eyebrow type, etc.
-Genetics: The random generator was using default values of zero on many genes.
v0.8.0
Changes
-Auto Ratings, at the start of the interview. (if the player is using a profile for that group)
-Now you can restrict the Hue of: hair, eyebrows, eyes, lipstick, nipples, clothes (some), underwear (some). -> Gameplay Option tab.
-New option tab: Guide. Please read it.
-All UI fonts improved.
-Rating a slider at zero, will produce random genes for that slider
-The default hole "wear away" of a model, won't affect calcules from physics nor AI
-Genes will have more control over the iris color.
-Had to add 30+ more fields to the Profile Complete Mode.
-Simple Mode for Profiles uses facial types rather than face part sizes.
-Instead of earning decimals for each model in the finalist pool and a level when the finalist pool fills up and is emptied, a single model in the finalist pool now earns a full point, but gene pools will NOT be finalized until only one model remains (before there were 4 models). The twins detector is less sensitive, which means that models in the same pool will be more similar to one another, extending the number of interviews required to narrow the pool to a single model.
-When a group's pool narrows to a single model, it is added to the pool of finalists. Rather than waiting for another nine models to create a new super pool, this model is now used as the basis for the generation of new models within the same group, ensuring that the algorithm is constantly fed.
Fixes
-fixed auto sex speeds calculation
-fixed physics force direction from hole tightness and depth.
-typos: plural/singular stuff vs plural/singular verb
v0.7.5
-New Radial UI implemented, to go back without using the go back button, just press right-click down and then up, needs to be fast.
-minor decrease of lips physics movement on the x-axis (it may need more)
-player can move finger inside holes with more freedom (be careful)
Fixes
-fixed the circular dependency between penetrating-finger position constraints, hole position, finger position.
How To Install Some Modelling Agency
---
Extract
Play the game
Some Modelling Agency Free Download
---