Mothers and Daughters Free Download Latest Version
Mothers and Daughters Download Walkthrough + Inc Patch Mod Apk For PC Windows, Mac, Android – Will you try for your best friend's mom or older sister?
Developer: Spin256 Patreon
Version: 0.4.0a
OS: Windows, Linux, Mac, Android
Language: English
Genre: 3DCG, Male Protagonist, MILF, Dating Sim, School setting, Romance
Future Tags:
Virgin, Vaginal Sex, Anal Sex, Exhibitionism, Harem, Incest, Oral Sex, Titfuck
Future Love Interest specific Tags (can be avoided):
Female domination, Interracial, NTR, Slave
Overview
---
Max (name customizable) worked hard to finish high school and passed with the relevant grades to get into a local college. There was one thing Max failed at in high school – losing his virginity. Can you help him with that?
You can pursue all the women you meet along the way, both mothers and daughters. What will the daughters say if they find out you're also dating their moms?
Can you juggle the demands of dating many women at once? There's only one way to find out!
Will you try for your best friend's mom or older sister? Maybe the mom or sister of your high-school arch nemesis. That high school sweetheart who tried to make you jealous. How about your babysitters from when you were younger. That girl you never spoke to in high school. One of the college teachers or a host of other women you meet along the way.​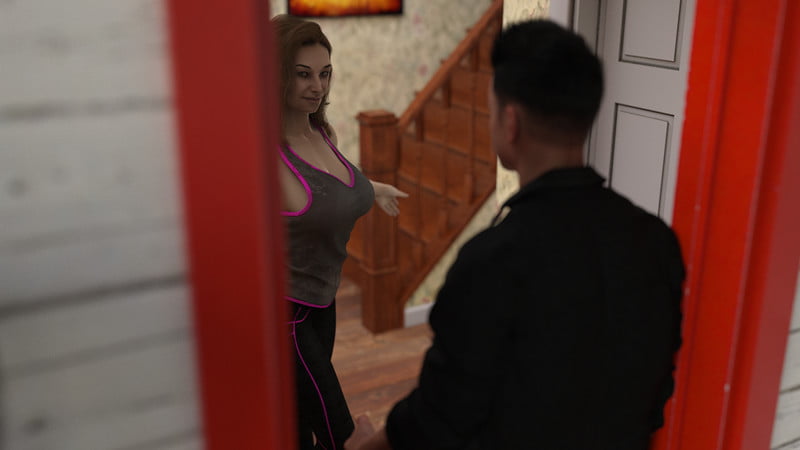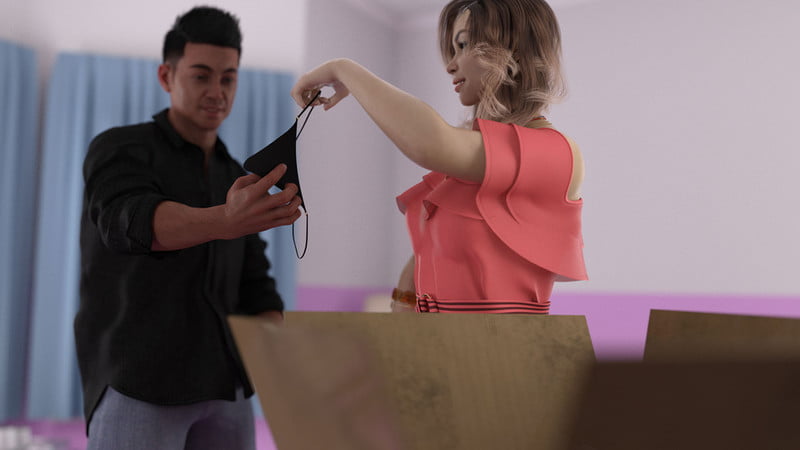 V0.4.0a
*Approximately 110 renders across 4 scenes covering morning events for playable day Monday.
*Android version will show v0.4.0.1
*I recommend against creating saves within the part-day scenes as things could change for bug fixes or other issues in the next part-day update.
V0.3.1
*Fixed Android freeroam images displaying incorrectly
*Add freeroam highlight preference option to all OS versions (PC, Mac, Android).
*Freeroam highlighting of clickable items on Android no longer enabled by default.
V0.3.0
*Approximately 770 renders across 16 scenes covering playable day Sunday.
*28 look closer images.
*4 trophies.
*A quick tutorial option available at start.
*Rollback on mouse wheel added as user preference (requires game restart).
*Walkthrough hints added on disabled menu options (prerequisite not met).
*Samantha scene persona point calculation.
*Trophy addition for Kim diy scene.
*Images not filling the screen on the computer photos app.
*Melvin enabled as a character after first meeting.
*Caprice lunch scene cashier error.
*Due to feature changes and bug fixes, version 3 is a full release, not just an update to versions 1 & 2. In testing, a small number of saves from previous versions failed to load. Most loaded fine and continued as expected.
*Due to hardware failure mid development. The Android version signed certificate is different. You may need to uninstall previous versions first.
V0.2.1
*Playable day Saturday (day 2)
*Approx 600 renders across 14 scenes.
*25 Look closer images.
*Bug fixes
*Choice screen updated.
If you saved in V1 on a menu screen you will see additional blank menu items when you open the save in V2. This is a side effect of the menu changes to allow for disabled items (prerequisite not met options). You either need to roll back a screen or just don't select a blank item. The game uses an if/else block for menus. If you do happen to choose a blank item you'll get whatever is the else path is (usually the last option, but not always).
v0.1.2
*Bug fixes
*Code changes to support Android version
*Added Android version
v0.1.1
*Location scenes after college changed from (Cooper,Gym,Mall) to (Cooper,Gym).
*Mall scene will play after Gym. Or you have choice to leave Cooper early to visit Mall.
*Preference option to enable/disable file save naming (useful for touch screen users).
*Bug fixes
*Added MAC build (untested)
v0.1.0 Released
~600 renders
~180MB compressed
How To Install Mothers and Daughters
---
Extract
Play the game
Mothers and Daughters Free Download
---