Paradise Lust Free Download Latest Version
Paradise Lust Download Walkthrough + Inc Patch Mod Apk For PC Windows, Mac, Android – The game follows the story of the wreck of the Moby Dick; a pleasure yacht chartered by the Miss World Media…
Developer: Flexible Media Patreon 
Censored: No
Version: 0.9.25d
OS: Windows, Linux, Mac, Android
Language: English
Genre: 2dcg, Animated, Male protagonist, Big tits, Exhbitionism, Harem, Lesbian, Milf, Adventure, Dating sim, Humor, Point and click, Puzzle, romance, Rpg, Sandbox
Overview
---
Paradise Lust is a visual novel and erotic dating sim, interspersed with simple subgames.
The game follows the story of the wreck of the Moby Dick; a pleasure yacht chartered by the Miss World Media pageant for a luxury promo cruise in the South Pacific. You play the role of the bartender of the vessel, washed up on the shore of idyllic Tuvatuva Island along with a cast of beautiful beauty pageant contestants and their friends. There you will sort out how to survive and thrive on the island while searching for other survivors, including your brother, who was captain of the vessel.​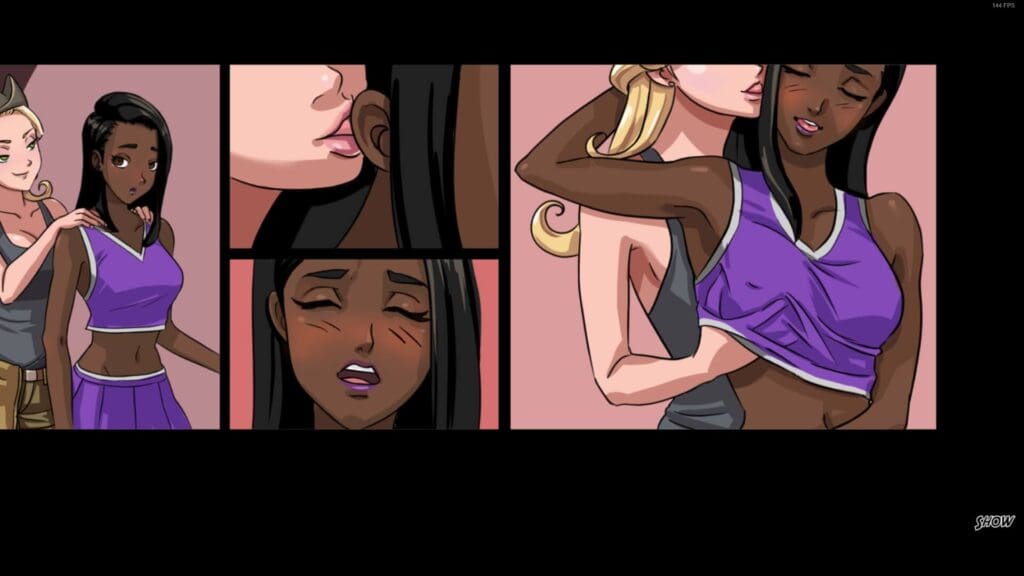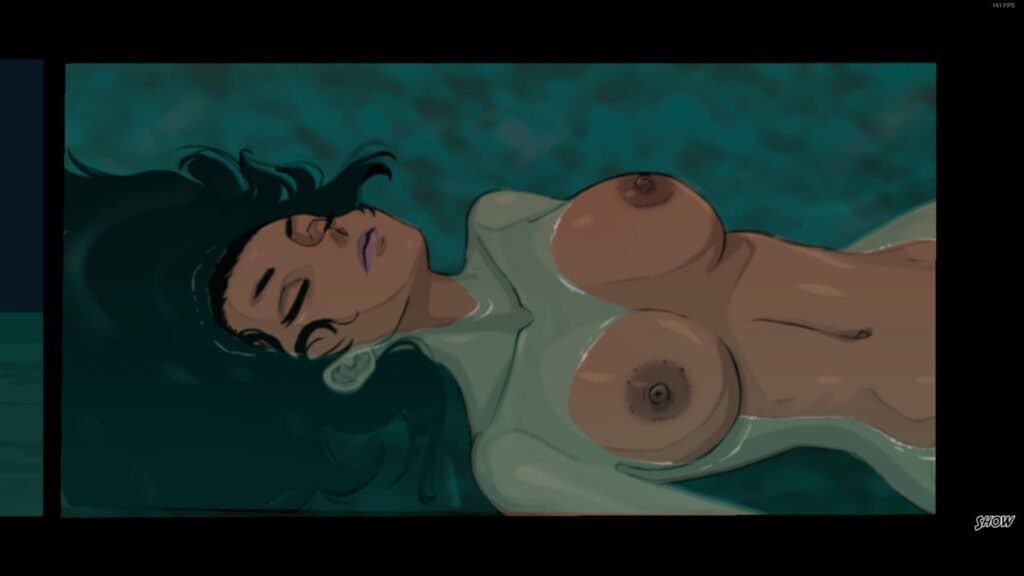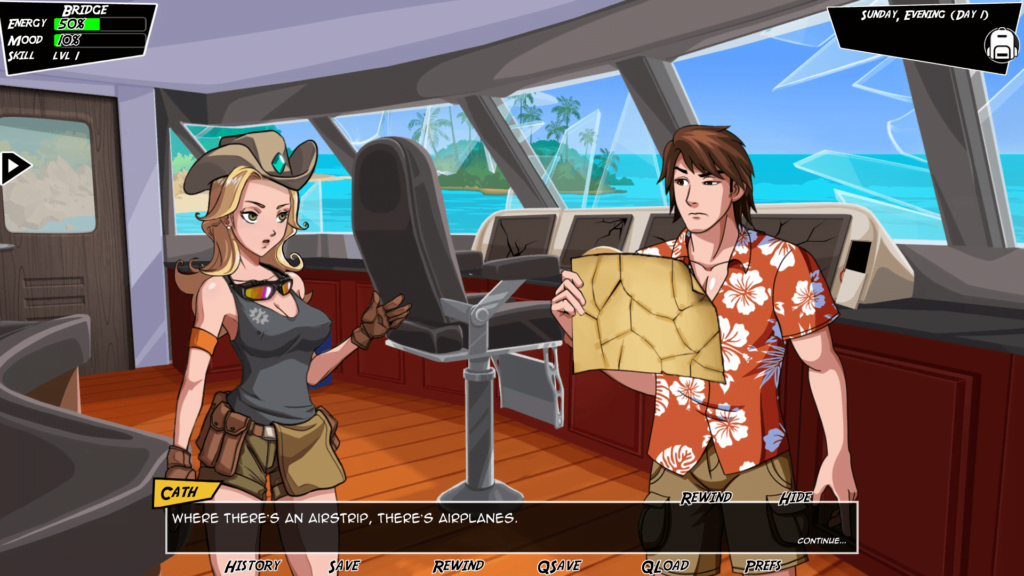 0.9.25d – Public build
– Lowered swimwear costs
– Players now get relationship points when giving the swimwear
– Pieces can now be directly swapped for Math minigames
– Name in contacts list made more readable
– Spray minigame fixes
– Various animation fixes
0.9.25c
– Changed aspect handling for ultra-wide monitors and androids
0.9.25b
– Various small graphical fixes to the pool sequence
– Advanced time and used energy for Jenn sequence
– Fixed issue where Reyna is seen from Resort Beach when she shouldn't
– Fixed missing conversation names for Maria's quests
– Fixed issue where conversation options would not hide if it was in Large Text mode
– Fixed end of content showing when other content is still available
– Fixed some hardcoded character names
– Fixed typos
0.9.25
– Release candidate
– Pool restoration complete
– Pool activities
– Can buy swimsuits from Karen
0.9.14 – Public Build
– Added music for flower minigames
– Quest Button moved a bit higher for phones with notches
– Mi Sun's quest now starts one day after finding them
– Fixed layering of clouds in Bungalows
– Fixed flowers in Reyna's room not being visible
– Fixed flowers in Cath's room not being visible
– Fixed background of Kill Bees minigame
– Fixed some rewind issues
– Fixed issue where flowers would show in vase as you're giving them
– Fixed full Ryoko poster missing
– Fixed missing Reyna's "End of Content" message
– Fixed flowers not showing up in conversations
0.8.22b
– Fixed issue where Cowboy and Handjob sex does not unlock after transformer quest
– Added separator in between messages in Chatty
– Increase relationship rank with Andrea after river scene
– Quest tracker is now updated in real time
– Fixed issue where selfies could not be saved locally
0.8.22
– Raven is now asleep at morning and can't be talked to
– Changed Gabby in her cabin from sleeping to sitting
– Farming with Andrea now costs energy and gives more relationship points
– Fixed issue where player does not lose energy when building fence
0.8.7
– Fixed changelog display issues
– Fixed lighting effects in Upperdeck
– Players can now catch several fishes in one session
– Fixed position of heart visual effect
– Changed Reyna's pose at night
– Wallpapers that players should already have are now retroactively unlocked
0.8.6
– Add like+ for repeatable sex content.
– Fixed a bug where repeatable sex in shower wasn't repeatable.
– Cath's no longer wearing her hat in bed
– Cleaned up the Give Panties puppeteering
– Cleaned up Text2Speech code
– Added time specific dialog to some sequences
– Cleaned up some quests that duplicated information
– You can no longer get likes from Erik.
– Started on Chilling with Andrea quest-line
0.8.5
– Added first pass of Chilling with Andrea questline. WIP.
– Removed Erik getting relationship points. He doesn't swing that way
– Prevented getting some quests out of order
– Fixed up some animations in Cath's sex scene
– Location panel now properly show characters' names
0.8.4b
– Fixed Voice Over not working in player
– Added option to tweak pitch of player. Chipmunks of the world unite!
0.8.4
– Fixed issue with getting stuck in Reyna's quest
– Cath's sex scene now finishes properly
– Fixed up post-sex scene with Cath
– Fixed up repeatable sex scene with Cath
– Enabled Debug UI
– Fixed issue where items can be clicked while in transition
– Added beta-level support for Text-To-Speech (Ctrl+V, or accessible through the settings screen)
0.8.3
– Cath's blowjob scene now working
How To Install Paradise Lust
---
Extract
Play the game
Paradise Lust Free Download
---