Human Dairy Farm Free Download Latest Version
Human Dairy Farm Download Walkthrough + Inc Patch Mod Apk For PC Windows, Mac, Android – Our protagonist developed an affinity for breast milk well into his adulthood.
Developer: BiggestDickest – Patreon
Censored: No
Version: 0.4
OS: Windows, Linux, Android, Mac
Language: English
Genre: 3DCG, Male Protagonist, Rape, Pregnancy, Lactation, Incest, Slavery, Vaginal Sex, Oral Sex, Creampie, POV, Harem, Male Domination
Overview
---
Having never weaned off his mother, our protagonist developed an affinity for breast milk well into his adulthood. Raised on a dairy farm by his mother alone, his love for his mother grew beyond that of a normal mother and son. But when she rejected his advance, an inner demon awakened in him. He began to question the morality of the human society. He believed his mother shared the same love for him as he did for her, and that the taboos made up by other people are the only reason she rejected him. In order to get her to show her true feelings, he must change her views on the world. But with the world standing between him and his mother, will he succeed?
At the same time, the dairy farm he grew up on had a terrible disease that wiped out all the cows. No longer bound by traditional morality, he formed his own version of morality. He began kidnapping women to be the replacement for cows, which he believed was more moral because he thought humans should drink human milk. But such actions are bound to draw attention. Between him and his mother, between him and his values, the world would not sit idly by as he made his move. Will he be consumed by the old world, or will he forge a new one?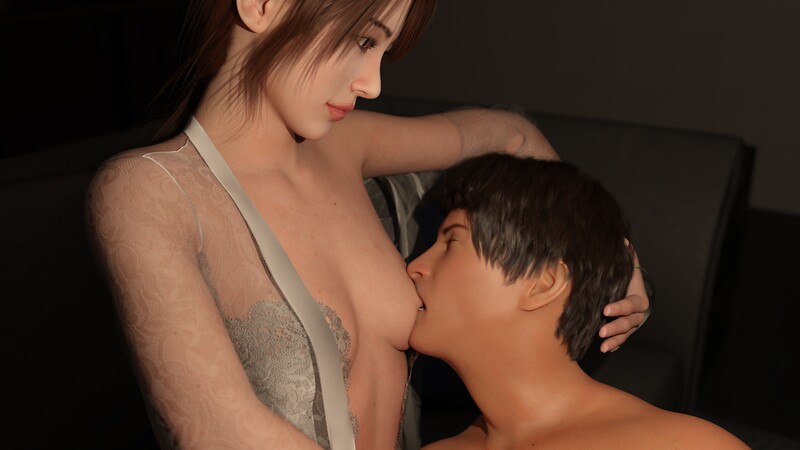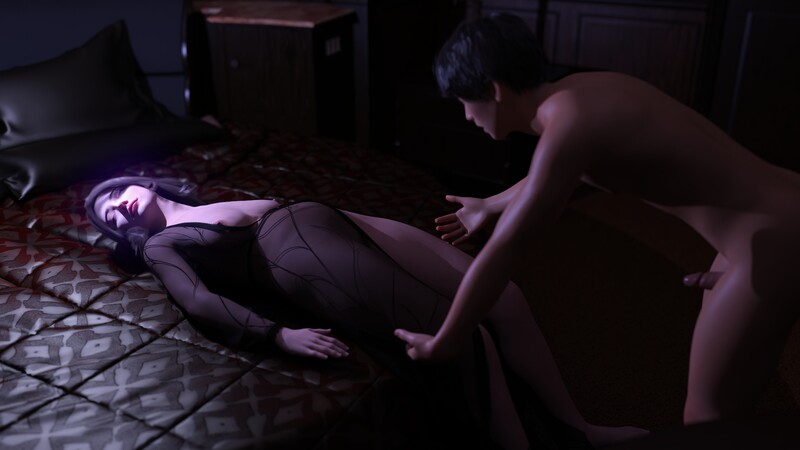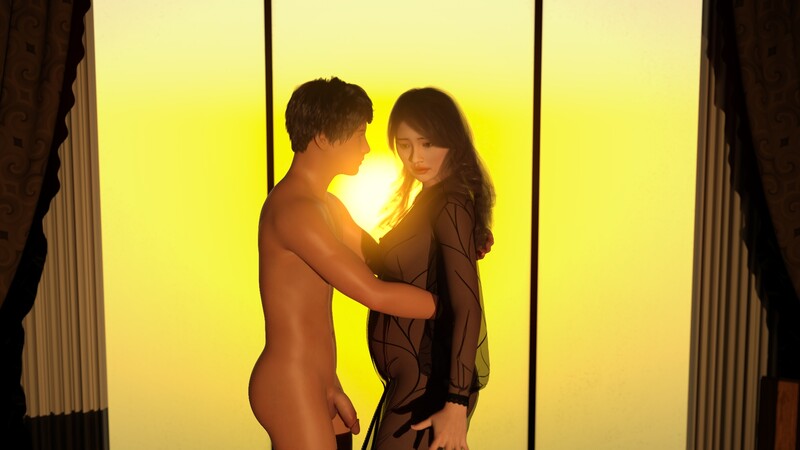 v0.4
-Continuation of the story
-Discontinuation of the Demon route
Well, this update is pretty short, because I have been working pretty slowly, and I want to see people's reaction to the direction of this update first. This update is the beginning of the "corruption", I guess you could say, of the girls. It's not so much corruption, but rather trying to get them on his good side. You'll see what I mean what you play the update.
The bad news is that I have decided to discontinue the Demon route. It's not because I don't like it, since it's actually how I originally envisioned the game. But since I tried to diverge the two routes, I found the workload to be exponentially higher. Initially I thought it would only double the original workload, but it's much more than that. All the planning, additional branches from these two routes, and whatnot make it very difficult to develop two versions of the game with such different themes. I'm really sorry if you liked the Demon route, but I really can't develop both routes at a reasonable pace. I can only pick one and I think most people like the Human route more, and it's easier to develop anyway
v0.3.5
-Added many scenes in the old chapters
-Changed some music and sound effects in the old chapters
-Further diverged the Human and the Demon routes
-Small continuation of the story
v0.3
-Added 2 animations in chapter 1
-Added the ability to name saves
-Continuation of the story
v0.2
-Added a Human and a Demon route, where the Human route offers a more realistic experience. Both require a restart to activate.
-Added more choices to chapter 1
-Continuation of the story
v0.1
Initial Release
How To Install Human Dairy Farm
---
Extract
Play the game
Human Dairy Farm Free Download
---