My Hypnotized Family Free Download Latest Version
My Hypnotized Family Download Walkthrough + Inc Patch Mod Apk For PC Windows, Mac, Android – In this story, you are a young psychology major..
Developer: The Naughty Three Patreon
Censored: No
Version: 0.26
OS: Windows, Mac, Linux
Language: English
Genre: 2dcg, Incest, Mind control, Milf, Vaginal sex, Handjob, Voyeurism, Corruption, Male protagonist, Big ass, Big tits, Oral sex, Male domination, Masturbation, Pregnancy, Slave, Sex toys, Squirting, Lesbian, Harem
Overview
---
In this story, you are a young psychology major, who manages to lose his job, his girlfriend, and a place to live all in a matter of two months and is forced to go back to live with his family: his mom, who is a hot curvy MILF nurse in her 40s and your two sisters (both over 18, naturally).
Your older sister seems to hate your guts, dresses in gothic style, wears long dark fingernails and has the roundest sexiest big ass you've ever seen. Your younger sister is much more naïve, cute, sweet, and kind. She is very close to you and loves candy, stuffed animals, and the color pink. Her fresh petite breasts constantly distract you from helping her do her homework.
Mom introduces you to her friend, a local hypnotherapist, and being a psychology graduate, you are hired as her assistant. Every day you observe how she hypnotizes her patients. The more you see her do it, the more tempting it becomes to hypnotize the women in your family to become yours and yours only…
P.S. The game will not have NTR (only some optional lesbian stuff, easily avoided) and there are love routes for all characters, where they are happy and retain their personality and agency. Dad is not in the picture, since mom divorced him years ago, got the house and small alimony in a difficult legal battle and there is no communication with him.​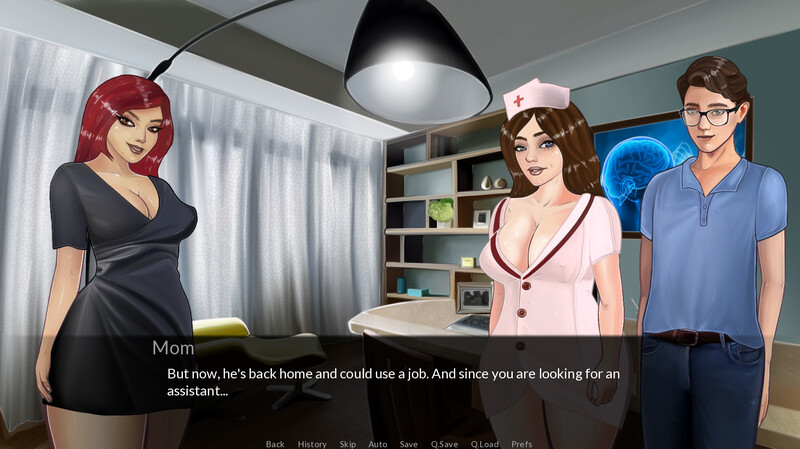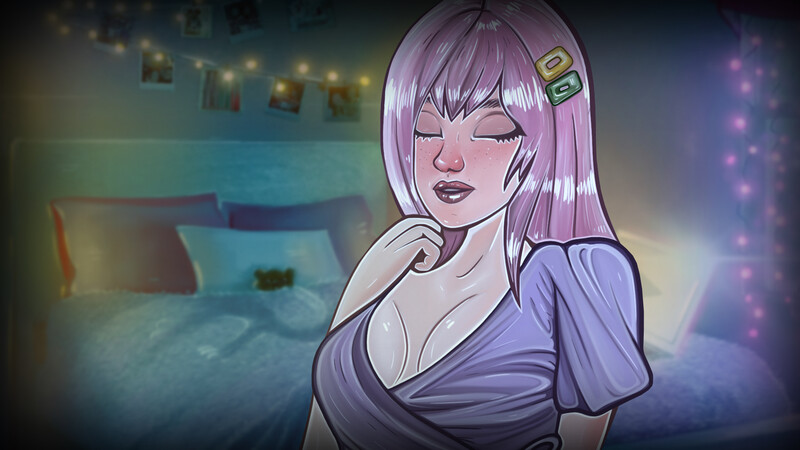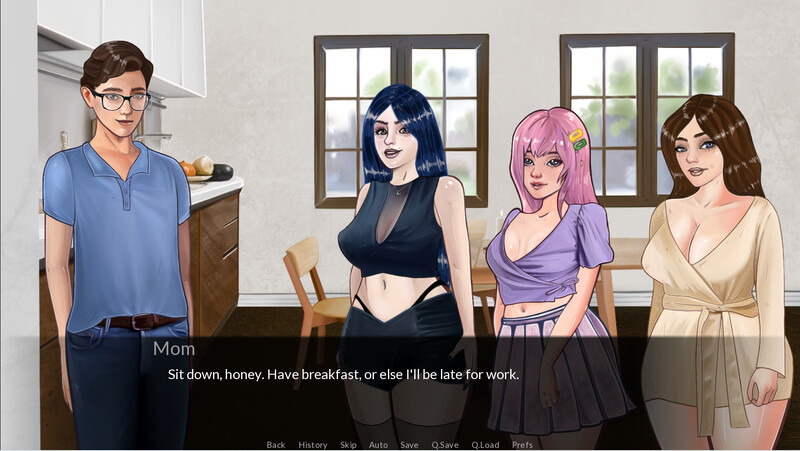 v0.26 Release:
– Remade art and writing in Day 1 and Day 2 of the game in full
(This includes MC's introduction to hypnotherapy in form of two lewd and saucy clients and his first attempt to hypnotize a family member)
– Sex scenes animation removed due to multiple request
– A lot of small fixes based on customer feedback
v0.21 Release:
– New game day added.
– We finally get to hypnotize the big sister, if you made the right choices previously in the game
– Character routes are introduced – you get to choose if you want your big sis to be your sub or just obsessed with you.
– MC and younger sister are going out (with new music introduced)
– MC gets at peace with his guilty consciousness and makes an interesting voyeuristic choice.
– A lot about Mom and Stella (the hypnotist) is revealed while they drink wine at night. Some steamy drama is incoming!
– A lot of grammar, punctuation, and typos are fixed.
v0.20 fixed:
– replaced "stepson" and "stepmom" with "son" and "mom" in a few places (thank you to forum users for pointing this error out)
v0.20 Release A MAJOR Game Update!
– The game is now openly and unapologetically incest-themed. Roles of mom and sisters are fixed as mom and sisters (no "landlady" and "stepsister" nonsense). The story will reference their incest relationships directly in all juicy details.
– A lot of text is improved and rewritten from the very start to remove plot holes and increase realism. User feedback is taken into account.
– Another game day was added to the story, the game is now around 20,000 words of text.
– The Main Character gets hypnotized for the first time and confronts his true deep hidden desires.
– First two bad ends appear in the game. Game over music is also created explicitly for this purpose (all soundtrack is exclusive to the game)
– We finally see some mom action in RL, not in dreams.
– Remaining sandbox elements are removed from the game (navigation in the beginning). Now this game is 100% pure multipath visual novel.
How To Install My Hypnotized Family
---
Extract
Play the game
My Hypnotized Family Free Download
---