High School Days Free Download Latest Version
High School Days Download Walkthrough + Inc Patch Mod Apk For PC Windows, Mac, Android – in this new city, he will be reunited with friendly faces and meet new people.
Developer: El Ciclo – Patreon 
Censored: No
Version: 0.051
OS: Windows, Mac, Linux, Android
Language: English, Spanish
Genre: Big Tits, Blackmail, Handjob, Oral Sex, Teasing, 2DCG + Animated, Slave, Voyeur, Vaginal sex, Fendom, Footjob, Squirt
Overview
---
The game is an Adult DateSim/Visual Novel made by with Ren'Py, it follows the story of "Andy", a young student who has to make the best of a family crisis.
Having to move with here grandmother while his parents sort things out, in this new city, he will be reunited with friendly faces and meet new people, some which will be friends, and other not so much.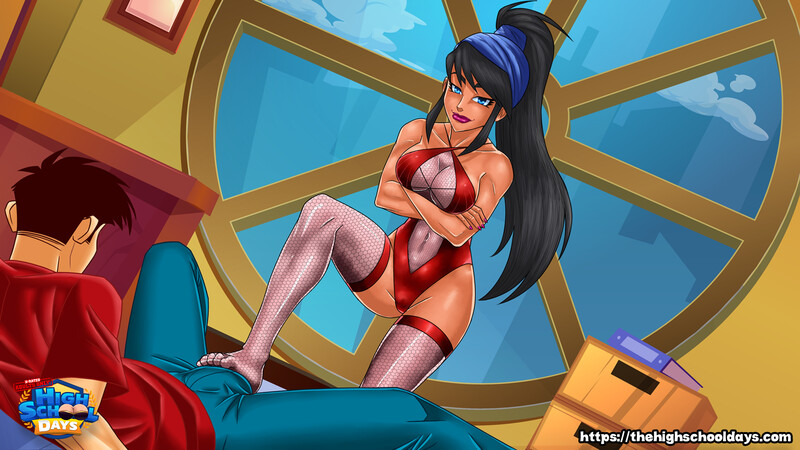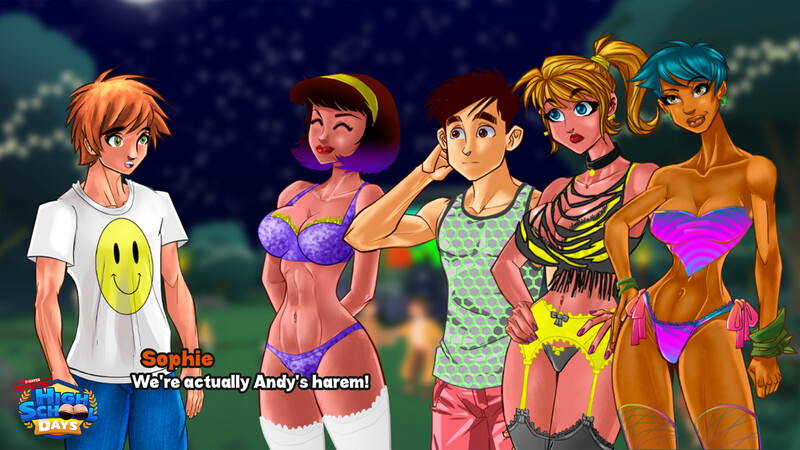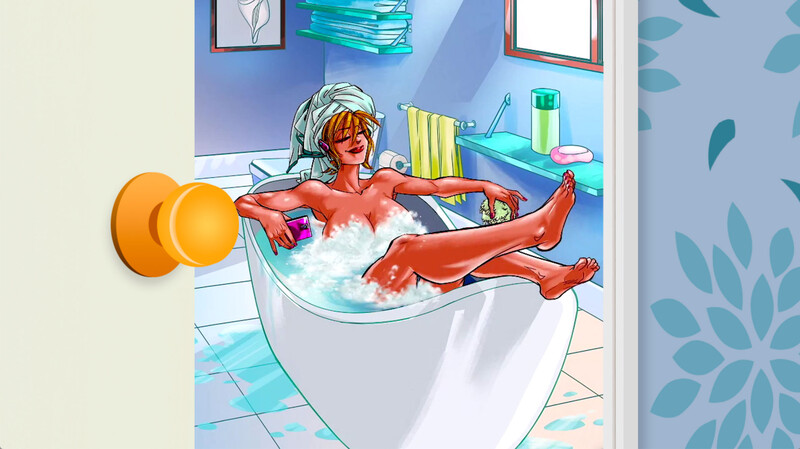 0.051v
Major code cleanup release
New in 0.051v
We change the main screen page to refer to the current version
Fixed in 0.051v
We change the in-game text messaging system to a simpler one but it still works perfectly with our game.
We disable the achievement system as it works with persistent variables, but we prefer to focus them on the gallery area.
We disable player blinking as it requires images to be too active every time a character is loaded.
New in version 0.05v
Something sinister is coming
New in 0.05v
Added new clothing for Amy and Darkness
Added new character: Dalyn
Added new character: Dylan
Added new driving a boat minigame
Added new picture of Ms. Principal
Added new selfie from Frida
Added new event The Ritual
Added 6 new videos with 2 variants each (12 videos in total)
Added the Lighthouse island area with 3 locations
Added new area for the beach
Added 31 lines to the "To-Do" system
Added more explained details to the story making it even more clear
Fixed in 0.05v
Change from PNG to WEPB making the game 40% smaller
All images where tide up with similar statement variables
Fix when some "runs" from Ms. Principal from been punished
Fix several unforeseen path from been trigged by the player
Fix the persistant variable issue
Added more "force" to some variables changes to avoid the game from jumping scenes
New in version 0.041v
Quick fix update
Fixed in 0.041v
Start Rave button crashed the game
Change the name of some variables hopping the persistent info doesn't delete itself
Minor typos fixed in english and spanish
Added more lines to the To-Do system, making it more clear
New in version 0.04v
This release is focused on dating, we created a system to allow players date the girls, starting with two of them, on future releases and the story progresses, more girls to be added.
New in 0.04v
New World Map
Added new clothing to Frida, Ginger, Jessy and Andy
Added new character Amy
Added dating system: Schedule app and Q/A system
Added 3 new mini games: Walck the mole, Duck shooting range and Club Dancing
Added new 5 new locations: Club, Bar, Carnival, Ginger's House and the Apartment building
Added Ginger dating event: 9 new images and 5 new animations
Added Frida dating event: 8 new images and 4 new animations
Added Jessy small intro: 3 new images for Jessy
Fixed in 0.04v
Remake the todo list sorting by current and future events
Chloe sleeping image remake
Chloe watching moves image remake
Ginger and Andy image remake
Remake the character status in the phone
Fixing font size problem in some phones
Fixing overlapping events
Fixing trying to text some characters
How To Install High School Days
---
Extract
Play the game
High School Days Free Download
---