Cross Worlds Free Download Latest Version
Cross Worlds Download Walkthrough + Inc Patch Mod Apk For PC Windows, Mac, Android – The game consists of different chapters in which you can make decisions that will affect the story.
Developer: Lustful Entertainment Patreon
Censored: No
Version: 0.4a
OS: Windows, Mac, Linux, Android
Language: English
Genre: 2DCG, Adventure, Corruption, Big Tits, Exhibitionism, Dating Simulation, Fantasy, Male Domination, Male Protagonist, Mind Control, Monster Girls, Oral Sex, Transformation
Overview
---
Cross worlds is a game for those who enjoy adventure, dating simulation, and exploring new worlds through interaction with unique characters. The game is currently in development and is funded by Patreon backers.
We show you the story of our city boy in a small community that drained all the opportunities offered to him. Curiously, everyone has a great life except him. However, for unknown reasons, he switches places with his other dimension alter ego. Clueless about this new world and feeling a strange mystical force that grows and manifests within him, he explores this new and exciting civilization in the company of fantastic characters.
The game consists of different chapters in which you can make decisions that will affect the story. You will learn to take control over your emotions and influence other characters as well while rising to the most crucial ranking of heroes in your city. With an experienced veteran and accomplished adventurer as a guide, and with your new companions, you will discover how far you can go in conquering this new and unknown world.​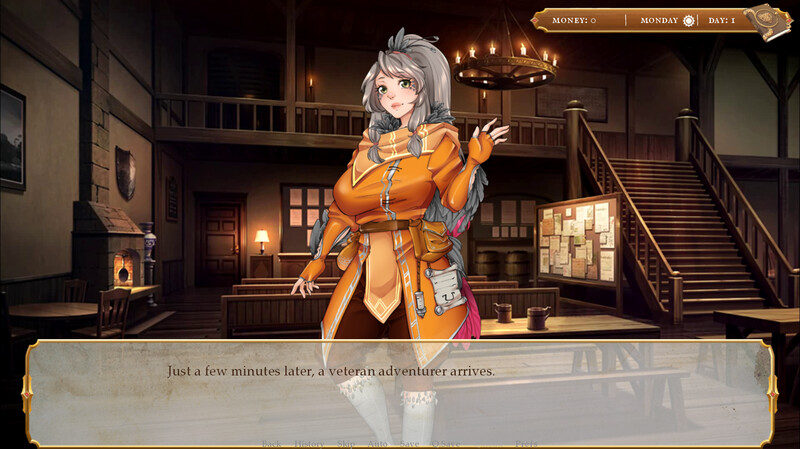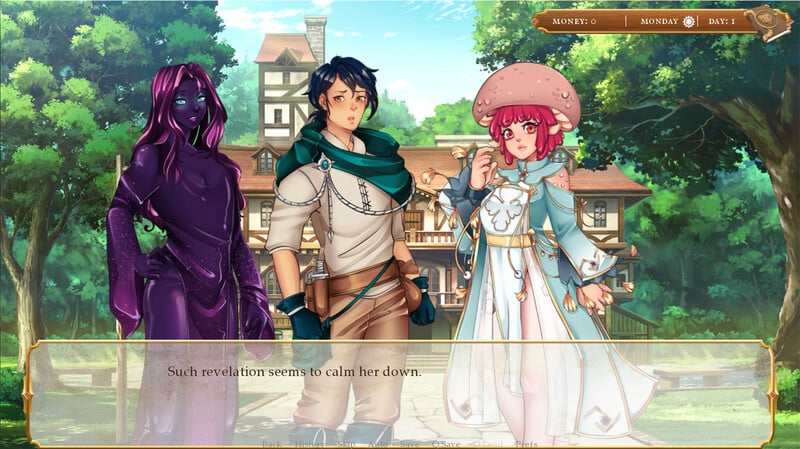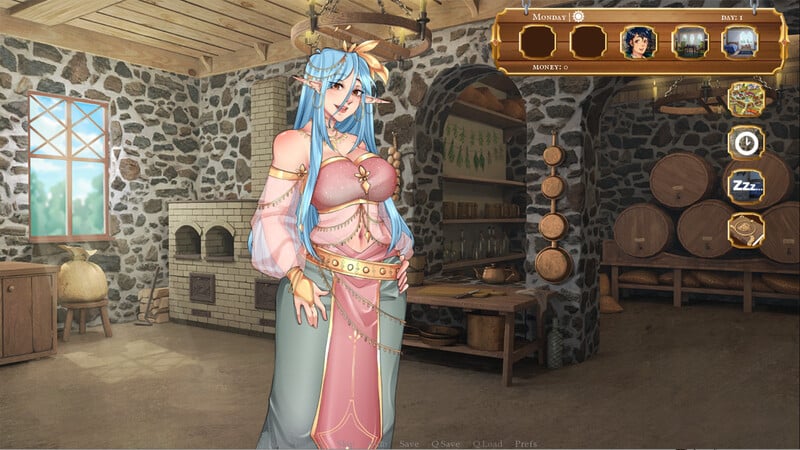 v0.4a
A new, lengthy main story quest for your party and Shael, the dark elf.
New relationship level (Tier 3) for Sybil, your landlady.
New kiss scenes for Sybil (Tier 2 and Tier 3)
New scenes for Sybil (T3 only)
A few bug fixes and improvements to the mind control screen.
v0.3
v0.3
Two new lengthy story scenes to set up what will come next for 0.4!
Multiple scenes for Sybil; you can find her at your house, the market, and the tavern.
Multiple scenes for Alistar; You can find him at your house and the guild.
3 new CG arts for Sybil; For kissing, one for her on her knees, and a frontal one, with multiple variations for future use.
One new CG art for Alistar with multiple variations for when you help him at the lab.
A scene with the goblin Jay; you can find her in the industrial district.
Changed Sybil, Alistar, and Laia's journal entries telling you their weekly schedule, so it's easier to find them.
A few bugs were fixed related to the journal.
v0.2a
BUGFIXES
Fixed Isabelle conversation (you could trigger the introduction multiple times)
Removed instances of lines creating exceptions
Added missing images (or rather, fixed the code calling them)
Added a default text for your landlady (she still requires new entries, but at least it won't be just an empty box now)
Added missing hints
The guild now closes at night always, even if you interact with Ava in the afternoon.
Greyed the unavailable buttons at the mind control UI, just so people now they are not achievable yet.
v0.2
10 new main story scenes, which will lead you to improve your powers and develop them.
A new character: Aldit, the amazon adventurer and your landlady's friend.
Two interactions for Aldit: Daily Quest (Work with her at the tavern) And Squats (Exercise!), with multiple short scenes for each.
Two interactions for Ava: Daily Quest (Work at the guild) and Bird Watching. Same as above!
A new interaction for Laia: Play a tabletop game with her, and see what unfolds!
New menus for mind control and interactions for Aldit, Ava, and Laia.
A new background for the industrial district.
v0.1
Initial release.
How To Install Cross Worlds
---
Extract
Play the game
Cross Worlds Free Download
---