Vis Free Download Latest Version
Vis Download Walkthrough + Inc Patch Mod Apk For PC Windows, Mac, Android – You are the prince of the royal family that rules the newly formed kingdom of Colonia.
Developer: Mad King Games Patreon
Censored: No
Version: 1.6.1
OS: Windows, Linux, Mac
Language: English
Genre: Male protagonist, Fantasy, Visual Novel, Ren'py, 3DCG, MILF, Titfuck, Footjob, Incest, Mother-Son, Bisexual, Brother-Sister, Voyeurism, Corruption, Sex, Anal Sex, Oral Sex, Group Sex, Masturbation, Sister-sister, twins, footjob, handjob, lesbian.
Overview
---
You are the prince of the royal family that rules the newly formed kingdom of Colonia. Your father, the king, has the kingdom on a tight leash, holding onto power until the last drop of blood is spilled. Embark on an epic adventure that is going to shape the known world and beyond, while carrying the burden of a dynasty that is destined to follow you even in death. Every decision you make might bring about the rise or the downfall of your empire, so choose wisely. Forge, kill, corrupt, and rule.​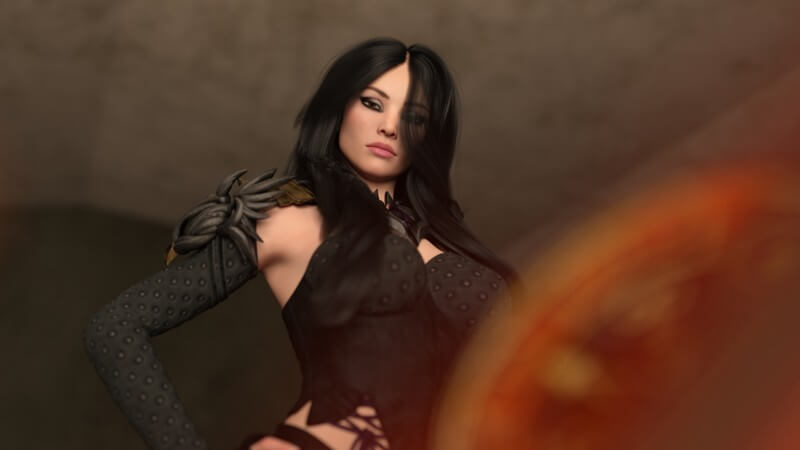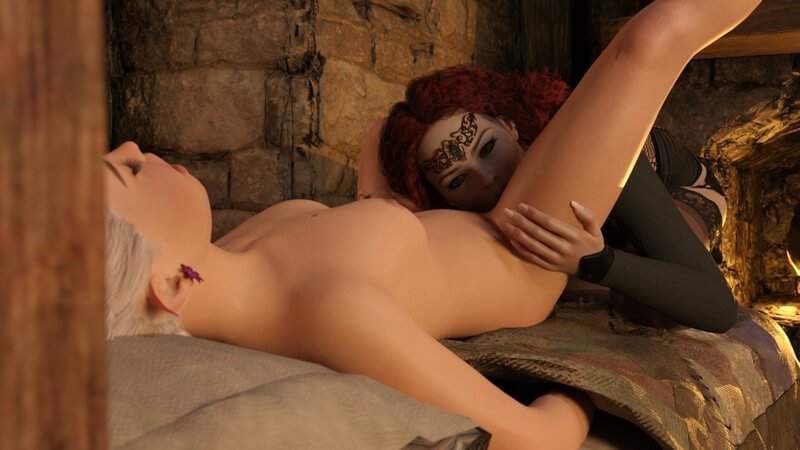 V1.6.1
1) Karina and Dhara romantic route Y/N:
Romantic interest with Karina and Dhara:
Players can hint to Karina that he has a love interest in her during the camp scene. If the player chooses that, he will have the sex scene, with them in the camp and a bit later in the game, he is going the have a flashback with Karina, while both of them are on the hill (which is currently present in the released builds).
Choosing this will result in a different plot reveal, other than seducing MC's father as there is still a hint of love for MC. This will also generate a different path, later in the game.
Choosing NOT to have a romantic interest with Karina and Dhara:
If you decide NOT to hint at Karina of the romantic interest, the sex scene from the camp won't happen, the flashback won't happen and the plot reveals for the girls will show that they have seduced MC's father.
2) Morrigan foot licking scene (aka the femdome scene):
There is a menu with three options:
A) Players can go with the original release.
B) The scene can be avoided and have the sex scenes with Morrigan 'butt' for this you will need to have at least 2 seducer points.
C) And if you don't have those 2 seducer points and you want to skip the bootlicking scene, you won't get the sex scenes with Morrigan.
3) Anete – Optional Decima lesbian scene
– I made this optional as well.
4) Fixed issues in the text.
V1.6:
– A part of the main plot is revealed.
– Major milestone from which the player can choose a permanent path.
– The two religious deities are now fully revealed.
– Improved sex animations, with sounds.
V1.4
– New story content.
– First part of the sandbox, implemented. This contains the economic engine, day/night cycle, edicts, brothel, and the army management.
– Introduction to the first courtesan. Her name is Julia.
– Fixed a bug related to one of Liliana's scenes.
– Status now has visible values.
V1.3
– New story content.
– Romantic scenes with Morgana (if the requirements are met)
– Introducing the first deity available in-game.
V1.2
– New content that will reveal a small part of the plot, alongside some of the most powerful enemies.
– Actions in this part, will reflect on the next update that will be related to religion and deities.
V1.1
– New content that will set the things in motion for Chapter I. There are three major events where you will decide the outcome.
– A small preview of what is about to happen from chapter I.
V1.0
– New content that can trigger Liliana's romantic route, if you have enough lust and romantic points. This will also trigger bonus scenes.
– Fixed a blocker that prevented some players to proceed further into the main campaign.
– Fixed minor bugs.
– Added multiple answers for Liliana's riddle.
How To Install Vis
---
Extract
Play the game
Vis Free Download
---
VN
(The build that has the sandbox feature removed.)