Tales of Androgyny Free Download Latest Version
Tales of Androgyny Download Walkthrough + Inc Patch Mod Apk For PC Windows, Mac, Android – Hi there! This is a lewd game featuring characters with androgynous features, some male, some female, some…
Developer: The Majalis Duo – Patreon 
Censored: No
Version: 0.3.14.4
OS: Windows, Linux, Mac, Android
Language: English
Genre: 2DCG, Male protagonist, Fantasy, Animated, Corruption, Futa/trans, Gay, Monster, Monster girl, Rape, RPG, Trap, Combat, Female domination, Mobile game, Turn based combat, Anal sex, Oral sex, Vaginal sex, Sex toys, Big ass, Big tits
Overview
---
Hi there! This is a lewd game featuring characters with androgynous features, some male, some female, some… slime? You play as a feminine guy that looks like a gal, and you do lewd things with guys, gals, monster guys, monster gals, and… slimes? It's a stance-based RPG with rogue-lite elements and a frankly suspicious number of phallus(es? odes?) written, drawn, and programmed by us, the Majalis team, consisting of two programmers, one artist, one writer – making in all, two! It's a custom built game using libgdx.
​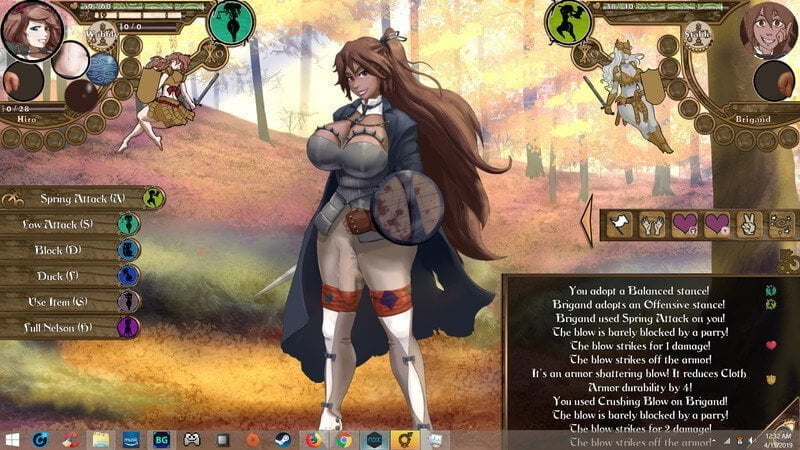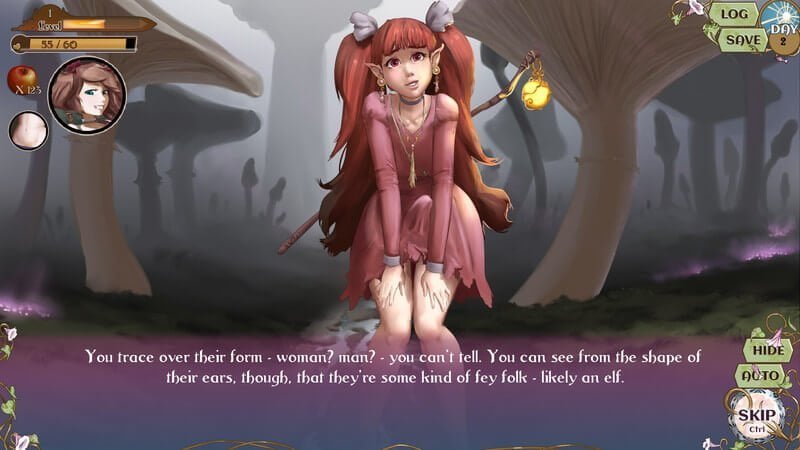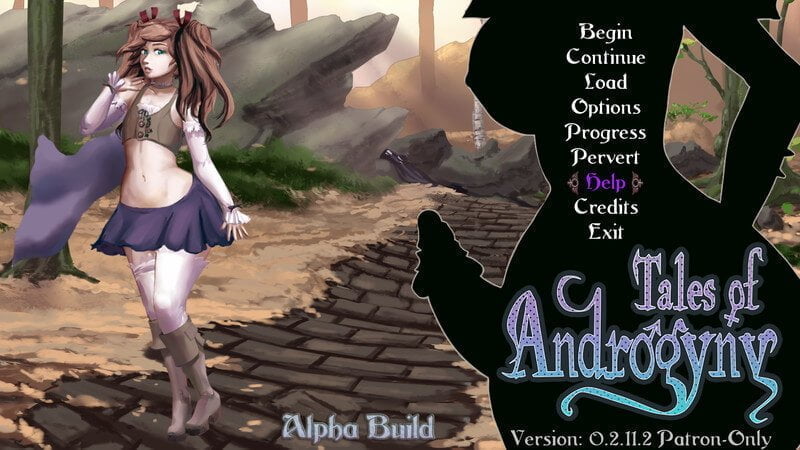 v0.3.12.5
Newfeatures:
Added Dual Wielding!
– Can currently offhand the dagger, and some enemies can now dual wield as well!
– Loses utility of shield, but makes up for it with extra attacks using the offhand weapon with certain attacks
– Also gains parry with certain attacks
– Makes you less stable
Added Mana Reserve mechanic
Techniques can now have multiple attributes for AI preference selection
Overheat and Chill now counteract each other
Ablaze status effect now also damages armor
Added Warmth and Cool spells
Stop, drop, and roll!
Newcontent:
Added Naga Anal animation!
Added Sleep status effect icon
Added a lot of new dialogue in battle based on elemental skills
Tweaksandbugfixes:
Made dagger buyable
Changed certain enemy moves
Fixed a softlock when an enemy has low stability during a grapple
Fixed memory leaks
Error messages now display game version
Updated gradle version
Fixed typo
v0.3.12.4
Newcontent:
Added Hiro Oral Gangbang art!
Added Bunny/Puca Day Off scenario!
Tweaksandbugfixes:
Linux build is now fully operational
Fixed Demon King location (and pageant)
Fixed Minotauress Anal animation battle position
Fixed Unicorn virginity-loss message
Reduced debt daily interest to 2%
Fixed typos
v0.3.12.1
New features
Added more party check capabilities
Newcontent:
New Kylira Kiss art!
New Tentacle Witch vs. Team Hiro scenario!
– Tentacle Witch can now bully Kylira and Trudy
– New Alma and Urka scenes as well
Tweaksandbugfixes:
v0.3.09.5
Newcontent:
Added Quetzal Anal art!
Added new Warlock anilingus scenes
Added new Warlock portal questline scene
Tweaksandbugfixes:
Updated Arena music
Fixed Angel/Demon King self resurrection
Cleared certain status effects on battle end
Fixed typos
v0.3.09.3
New features:
Added Town Portal Spell!
Added new Warlock questline
Added Warlock portal semi-random mini-events
Newcontent:
Added Urka the Orc Kiss Art
Added Warlock Feminization Date
Added Warlock cock shrinking scene
Added Warlock Questline scenes
Tweaksandbugfixes:
Fixed a crash bug in Beastmistress encounter
Fixed speaker tags
Minor text edits
Fixed typos
v0.3.09.2
New features:
Newcontent:
Added Demon King POV/Oral art!
– Includes a view of the Demon King with and without rocking out with her cock out
– Includes a taker's POV blowjob view
Added Demon King portrait
Tweaksandbugfixes:
Adjusted Dark Knight animation
Adjusted Demon King Game Over screen
Fixed Game Over crash
Minor text edits
Fixed typos
v0.3.09.1
New features:
Newcontent:
Added Dark Knight Frottage/Anal animations!
Added new Urka camp scenes (as her plaything)!
Tweaksandbugfixes:
Made Slime Lovedart animation display in battle
Fixed Gold display in shops
Fixed typos
How To Install Tales of Androgyny
---
Extract
Play the game
Tales of Androgyny Free Download
---