SpaceCorps XXX Free Download Latest Version
SpaceCorps XXX Download Walkthrough + Inc Patch Mod Apk For PC Windows, Mac, Android – Meet the training crew of the USS Mercury – a rag-tag of gorgeous aliens.
Developer: RanliLabz – Patreon
Censored: No
Version: Season 2 v2.2.3
OS: Windows, Linux, Mac
Language: English
Genre: 3DCG, Male protagonist, Sci-fi, Anal sex, Bdsm, Big ass, Big tits, Cheating, Corruption, Dating sim, Exhibitionism, Fantasy, Female domination, Futa/trans, Gay, Graphic violence, Groping, Group sex, Handjob, Harem, Horror, Humiliation, Humor, Incest, Internal view, Interracial, Lesbian, Male domination, Masturbation, Milf, Monster, Monster girl, Multiple endings, Oral sex, Parody, Point & click, Rape, Religion, Romance, Sex toys, Sexual harassment, Sleep sex, Stripping, Teasing, Titfuck, Transformation, Vaginal sex, Virgin, Voyeurism
Overview
---
You are a naive young farmhand from Ganymede, thrust into an exciting (and raunchy) galaxy when you're conscripted into SpaceCorps. Meet the training crew of the USS Mercury – a rag-tag of gorgeous aliens, sexy cyborgs and predatory milfs. Seduce your beautiful fellow cadets in an ongoing dating-sim to see just how close you can all get. Visit strange new worlds and new civilizations with very different moral codes.
Your path is open for you to choose. Help a self-aware AI find out what it feels like to be human; or find out just what connection the strict Drill Sergeant has to your past. Seduce your childhood sweetheart; or humiliate your school bully. Explore kinks you never even knew you had!​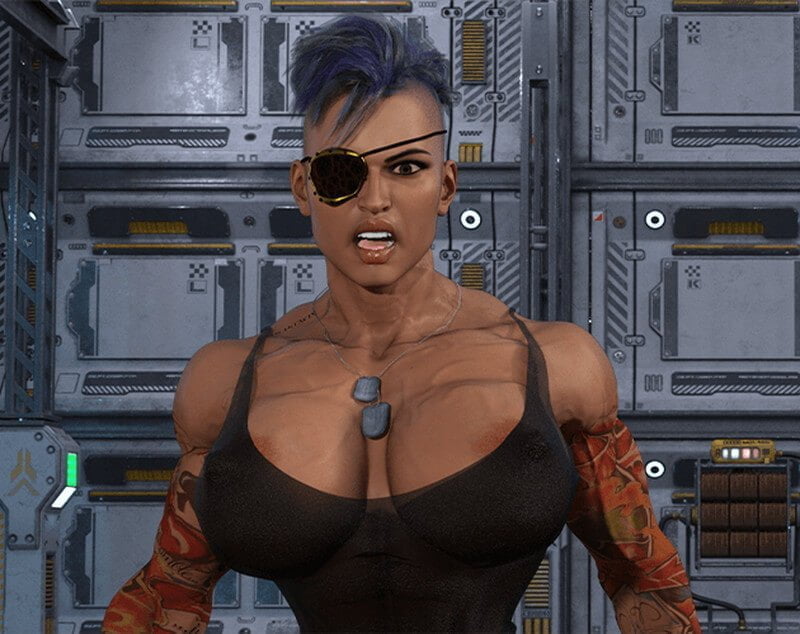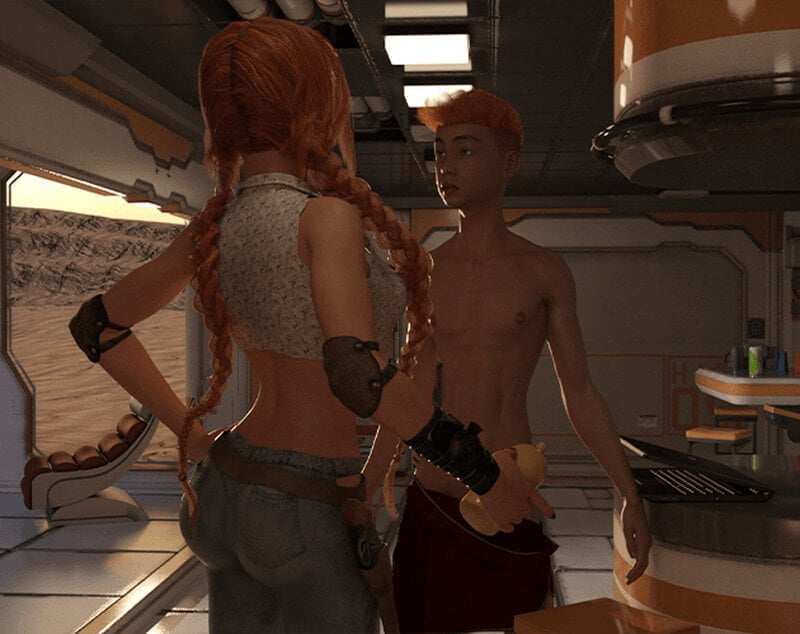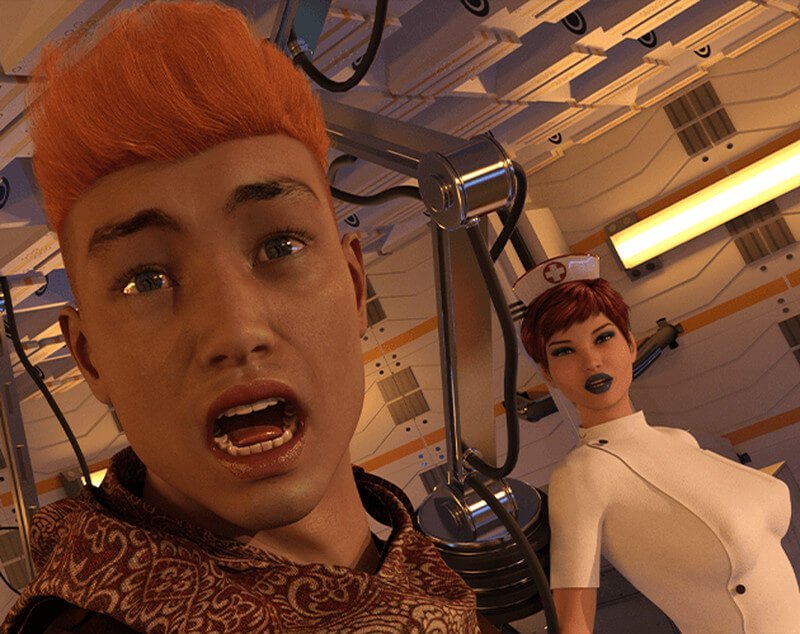 v2.2.3
This update finishes Day 2 and takes us on to Day 3 – clocking in at around 600 pics. It features a new guest mission from the amazing Erwin [281 pics]; alongside further development of the Shifter storyline; and the chance to read Sam and Fatima's dreams
You'll also be able to replay any missions you missed from the first Brig scene [Krathi, Luke and Rydick]; and replay any missions you missed from the Day 2 Pandaemonium scene [Lloricain, Ashtaroth or Na'amah]. You'll have a third chance at these later on – meaning you can earn all the points and stable entries in a single playthrough.
Oh… and you can also claim a big reward from Meera in the Brig… as long as you're able so willing to inform on your cellmates ‍
Season 2 v2.2.2
CONTENT:
– 20 characters and 1000 images
– 2 Guest Developer missions by BC Games and Bound By Night
– 2 VirtualBeach scenes with your Favourite Characters Sam & Fatima [full minigames]
– Multiple stats and Branch XP points up for grabs
– New Location: Holodeck
– New Kinks: Toys and Rimming [f/m]
– Large amounts of Straight, Gay, Bi, Trans & Lesbian content
– All the kinks. Just… so many dang kinks. It's crazy.
Season 2 v2.2.1
– 550 images
– A 3.21 min music video!
– 3 full sex scenes [m/f, m/m & futa]
– 15 characters
– 2 Reveille Missions [Shower & Breakfast] with Sam & Fatima
– All new Progress Screen
– All new Mission Screen
– Jump straight to Season 2! [not recommended though!]
– Screen to confirm/disable/add all current
Season 1 Final
FEATURES:
– 560+ new images!
– Seduce Anna or Constable Ayewn
– New Sexual Orientation option: Gay
– New Kink: Rimming
– Alternate Ending [Good or Evil!]
v0.3.7b
NOTE: This is a bugfix and walkthrough Update only! There is no additional story/image content.
– New Cis Integrated Walkthrough
– New Sp4nker and Sp4nked kinks added
– Shortened some file paths to help those playing the game from remote locations
– Adjusted some of the UI to create a better Android and Mac experience
– Added extra Hint for moments in the game where players often get stuck.
– Fixed continuity issue with Cis and mindreading.
– 100s of bug/typo fixes – big thanks to devSin for patiently trawling through them all!
– Big backend revamp to prep for Phase 2
How To Install SpaceCorps XXX
---
Extract
Play the game
SpaceCorps XXX Free Download
---
SEASON 2
SEASON 1