Rise of the White Flower Free Download Latest Version
Rise of the White Flower Download Walkthrough + Inc Patch Mod Apk For PC Windows, Mac, Android – Follow the adventures of Catherine Belrose in a world full of magic inspired by D&D.
Developer: Necro Bunny Studios Patreon
Censored: No
Version: 0.9.6
OS: Windows, Linux, Mac, Android
Language: English
Genre: 2DCG, Female protagonist, Fantasy, Monster Girl, Ahegao, Futa/trans, Handjob, Lesbian, Masturbation, Oral sex, Sex toys, Vaginal sex, Anal Sex, Bdsm, Creampie, Exhibitionism, Female Domination, Male Domination, Groping, Slave, Spanking, Teasing, Transformation
Overview
---
Follow the adventures of Catherine Belrose in a world full of magic inspired by D&D. Will she be able to repay her debts and become a respected wizard? Or will she fail and become a slave? It is up to you.
Follow the story of Catherine Belrose, a commoner that has just graduated from the Academy of Magic in the capital of the Empire. While her training has made her into an elite in the Empire, studying in a school meant for nobles has left her with a soul-crushing debt to repay.

Knowing that the only way she can get as much cash as she needs is by joining the Adventurers Guild, an organization that employs mercenaries to deal with the ever-present threat of monsters, she does just that. But, there are those that do not want to see her succeed, and she is going to have to work hard for everything she aims to achieve.

Guide Catherine in this epic quest, join forces with dozens of like-minded adventurers and embark on many adventures. And while you are at it, discover how deeply the corruption runs in the heart of the empire, discover the secrets of the world of Valarien and it's rich history, uncover dark secrets better left buried in the sands of time, and pursue romance, or just casual sex, with the many companions that will join Catherine on her journey.
Will Catherine be able to pay off her student loan? Or will she fail and become a slave? It is up to you!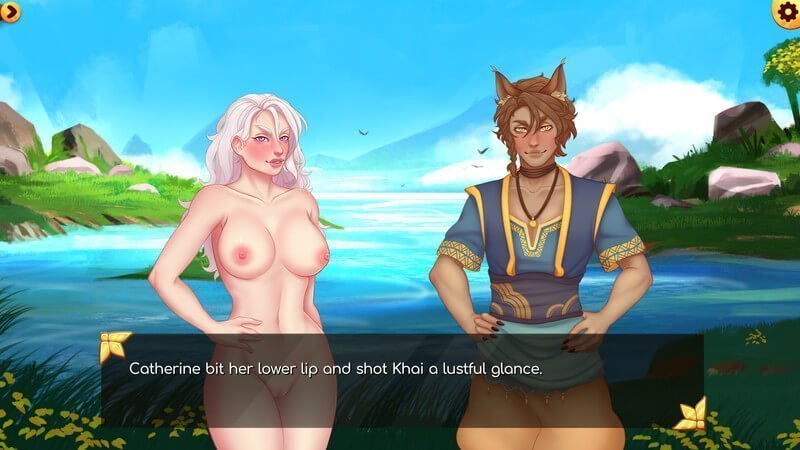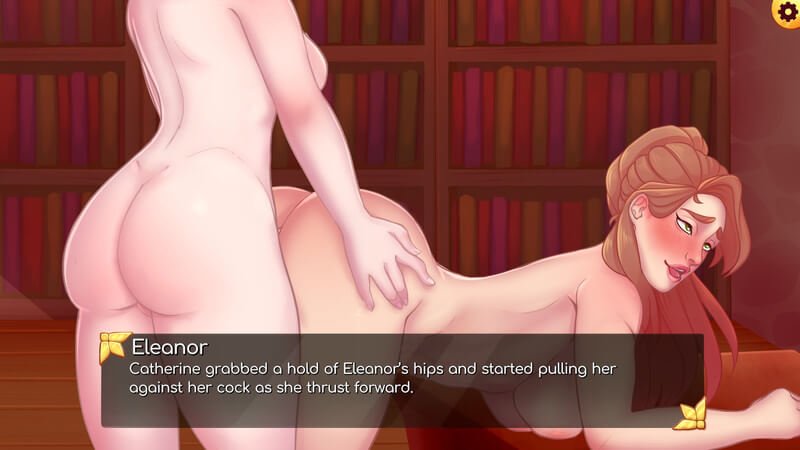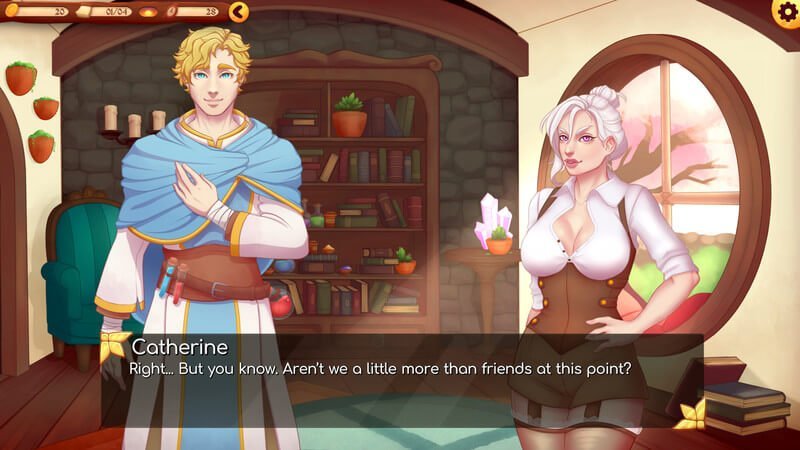 v0.9.6
A new scene with Mordred that is also the start of her romance route. There has been a lot of request for a sub route for Catherine and we have aimed to deliver! Evelyn route is a fully dom route where she seeks to unleash Catherine's submissive side.
1 New Scene
10k words added.
v0.9.5
This build adds a scene that was written with complete disregard to Banshee's safety and well being. Jeanne gained a new scene with two variants with two variants each. She can be a sub slave or a slut, based on previous choices, and you can choose between lesbian sex or futa for the scene. It's quite long too, lots of stuff happen!
We also added a new scene with Amelie where Catherine channels her inner Naruto and makes 5 clones of herself, which then proced to fuck Amelie silly. No CG for this one yet though, Banshee is still working on it.
2 new sex scenes.
12k words added.
New Sex Scenes
– Catherine and Jeanne (Lesbian or Futa, Rough, Sub/Dom)
– Catherine and Amelie (Futa, Gangbang) (No CG)
v0.9.4d
This build adds the CG for Lena's scene and also adds a new scene with Jeanne, where Catherine finally puts her in her place and fucks her silly! Unfortunatly, I've been writing faster than Banshee can draw so the Jeanne scene still has no CG.
v0.9.3d
This new build adds two new lovey-dovey scenes for the romance routes: one with Eleanor and another with Lena! The CG for the latter is not finished yet, but we thought the sketch turned out pretty nice, so we decide to add the scene anyway for the murder elf fans!
2 new sex scene.
16k words added.
New Sex Scenes
– Catherine and Eleanor (Romance route only) (Lesbian, Double Dildo)
– Catherine and Lena (Romance route only) (Lesbian, Strapon or Futa) (CG is still sketch)
v0.9.2
This build adds Catherine's fateful move to her legion's camp, signaling the final weeks before they move out on their journey! But of course, you're all more interested in the lewd stuff, right? Well! This one adds a new scene to the slave Eleanor route! Catherine has her move in with her to become her personal servant and fucktoy. Kinky!
v0.9.1
1 new sex scene.
11k words added
New Events
– Visit the legion barracks to inspect the troops and give a rousing speech!
– Show Kyo your new tower.
New Sex Scenes
– Catherine and Kyo (Lesbian, Hand-holding)
Ch. 9 | v.0.9.0.c
2 new sex scenes added
31k words added
New Events
– Many more recruiting companions to Legion. (Pretty much an event for every character in the game)
– Ball with the high society of the Empire.
New Sex Scenes
– Catherine and Briwala, +Jeanne (optional) (Futa on female)
– Catherine and Marius (Vanilla)
Extra
– Many changes to the interface of the Home screen.
– New outfits.
How To Install Rise of the White Flower
---
Extract
Play the game
Rise of the White Flower Free Download
---