Of Devotion and Despondence Free Download Latest Version
Of Devotion and Despondence Download Walkthrough + Inc Patch Mod Apk For PC Windows, Mac, Android – It is written in first-person narrative, and tells an emotional story that focuses on mature prose.
Developer: Earliestbird Patreon – Discord
Censored: No
Version: 0.1.5
OS: Windows
Language: English
Genre: 2DCG, Male Protagonist, Text Based, Adventure, Turn Based Combat, Fantasy, Management, Romance, RPG, Anal Sex, Creampie, Teasing, Groping, Handjob, Lactation, Male Domination, Oral Sex, Pregnancy, Spanking, Vaginal Sex, Religion
Overview
---
Of Devotion and Despondence is a visual novel with heavy RPG elements that follows the journey of a man exiled to a shifting world, a place where humans are not expected to survive for long.
It is written in first-person narrative, and tells an emotional story that focuses on mature prose,
romance, and erotic scenes.​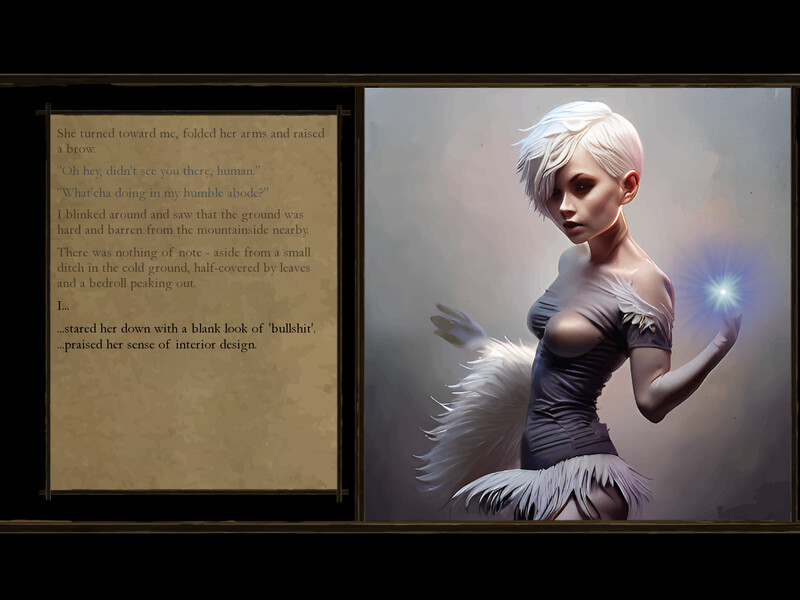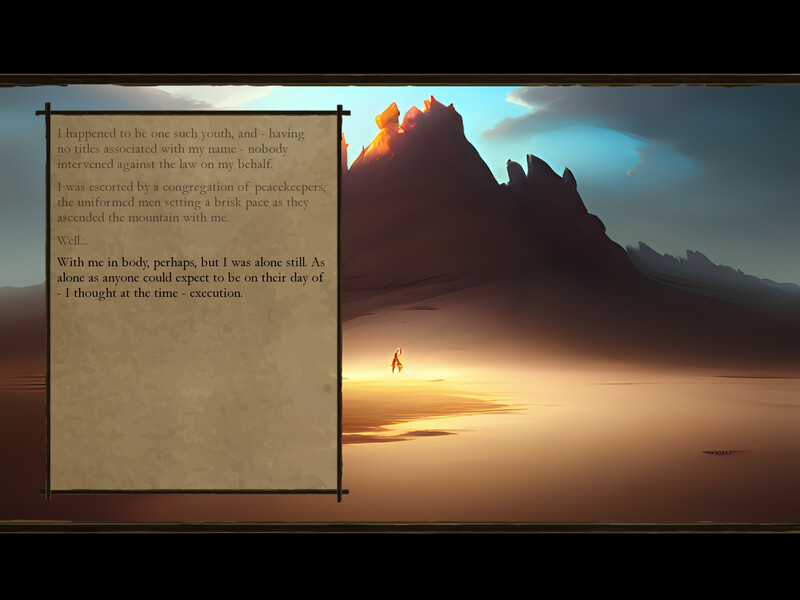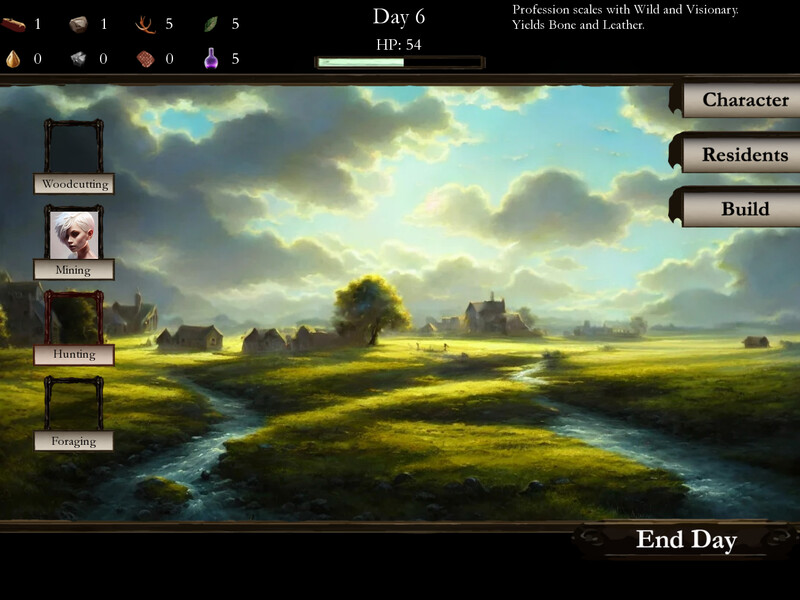 v 0.1.5:

– Added 3 new adventure events.
– Visit a new persistent location, the city of New Rozan!
– Added 3 new enemies
– Added ~16 new items
– You can now smelt duplicates of equipped items
– Added further groundwork for the Collection (still in development)
– Small enemy adjustments
– Small event text adjustments
– Main menu UI adjustments
Note: Sorry for the slower updates, life has been happening, plus my ancient dinosaur of a PC keeps making weird noises.
v 0.1.4:

General changes:
– Added the Smelter, where you can break down your items and gain essence for them.
– Added new buildings that help with essence upkeep (mostly intended for the later stages of the game).
– The game now can be saved anywhere outside of combat.
– Fixed a bug that allowed shield to go over the maximum shield amount (which is 5 shield per 1 ARCA)
– Fixed an error that appeared if D'Alena was not recruited during Raven's 5th event
– Fixed some tooltips
– Added "Anal" warning to the fog encounter
Balance changes:
– Greatly increased essence gained from enemies.
– Changed some building costs.
– Very slight adjustments to enemy stats.
Note: I'm still working hard on the next row of adventure events – which will include at least one persistent location (a city), as well as some new mechanics (collectibles, anyone?). If things go according to plan, at least.
—————-
v 0.1.3:
Lots of quality-of-life changes!
New content:
– Raven's story continues! Added 3 new girl-events for Raven.
General changes:
– Added "Memories" to the residents page! Acting like an event gallery, you can now revisit the story of each girl.
– Added support for custom player names. Since this is a very story-focused game, I hope this feature will be used seriously… instead of naming yourself something like xXx_AnalBlaster_xXx.
– Added "Back" buttons to several screens. For those who prefer using RMB, these buttons can be hidden in the preferences menu (Ps.: I like having a clean UI, what can I say).
– Added "Skip" button to the adventure screen
– Added "Test" button to the sound options
– Changed "End Day" button to "Proceed"
– Fixed some typos
– More UI adjustments
Balance changes:
– Adjusted advanced building costs to account for the previous profession buffs.
Note: This patch I also worked on setting up the random event system under the hood. There will be positive events (essence winds, traveling merchants), negative events (floodings, accidents) and whatever else me or the community comes up with in the future.
How To Install Of Devotion and Despondence
---
Extract
Play the game
Of Devotion and Despondence Free Download
---