Neko Paradise Free Download Latest Version
Neko Paradise Download Walkthrough + Inc Patch Mod Apk For PC Windows, Mac, Android – Neko Paradise is a free roam adult game with lots of cute Neko Girls.
Developer: Alorth Patreon
Censored: No
Version: 0.15
OS: Windows, Mac, Linux, Android
Language: English
Genre: 3DCG, Male protagonist, Fantasy, Paranormal, Romance, Animated, Voyeurism, Transformation, Monster girl, Incest, Optional Futa/trans, Footjob, Vaginal sex, Anal sex, Creampie , Teasing, Oral sex, pregnancy, Soft Vore, Mobile game.
Overview
---
Neko Paradise is a free roam adult game with lots of cute Neko Girls.
Features a unique animated character interface and lots of CG animations.
This game has at least one Neko for every person's preference and you get to decide which ones to romance or avoid.
Explore the island and its secrets – emerge in the cute and sexy world of Neko Paradise!
You often went on fishing expeditions with your father… 'till one day you were swept up in a storm.
After getting thrown from the boat and separated from your father you woke up on a strange island.
You were found and rescued by a beautiful girl who you later married and had a daughter with.
Now… with no memory of the past because of the accident… you struggle to recall the events that led you here.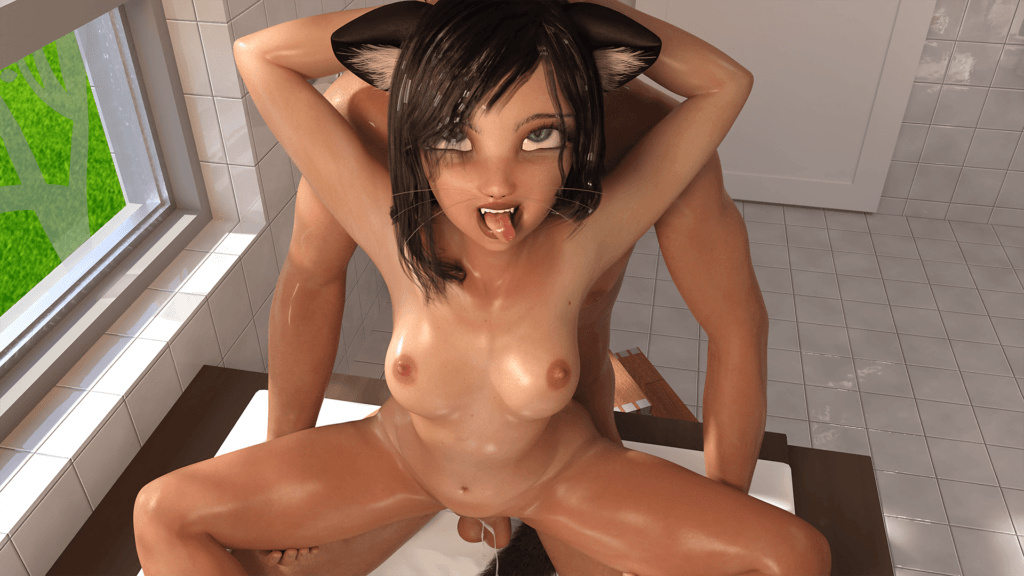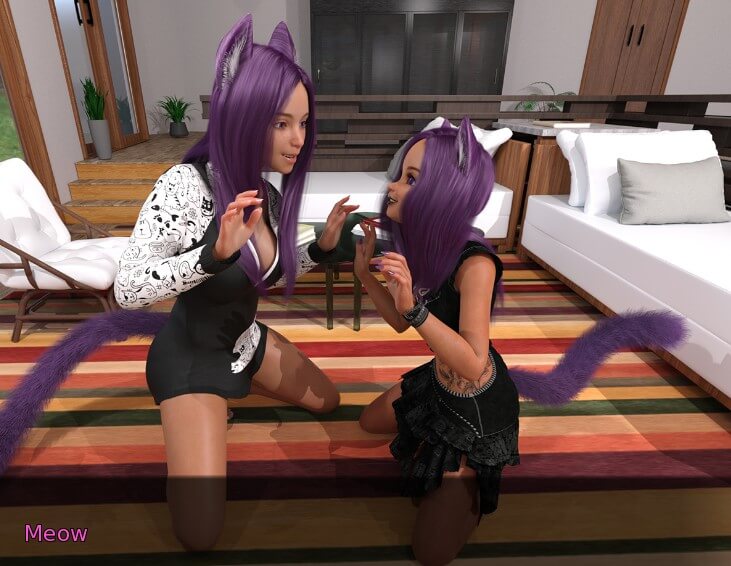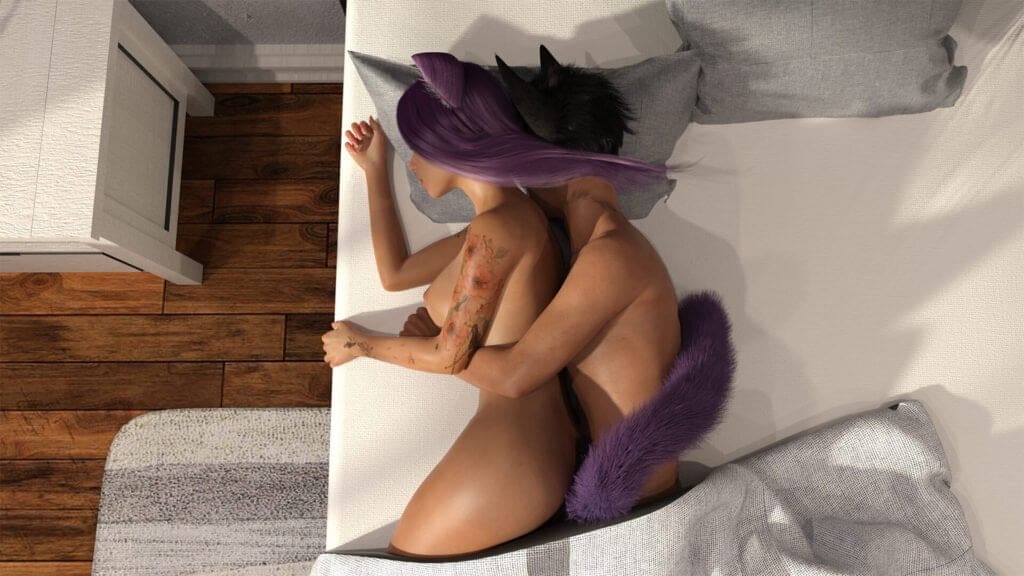 v0.15
-Added a new Violet, Lily, Autumn and Mitty event.
-18 new animations and over 210 new images.
-Added another new Lily event before other recent ones,for those who
have progressed withh Lily already, it's accessible in the gallery named "kisses".
V0.14
-Various new events.
-Added 42 new animations and over 240 new images (Including Ash's alt genders).
-Remaking of old images.
-Added footjob for Hazel.
– Ash Pregnancy
V0.13
-Implemented a Donation Option for the Nursery, including a count.(It comes with Hazel giving a bit of help.)
-Added more content with various characters.
-Added a New story event (Autumn's Love Path).
-Implemented Pregnancies for Bera.
-Optimized further the pregnancy system.
-Expanded the Dialogue System. (Now character dialogs may also change depending on points and events.)
-Added new unlockable clothing for Bera, Cream and Chocomint.
-Alternate clothing now also changes outside of the character interface.
-Repolished Cream and Chocomint's character interfaces.
-Remade the game introduction/explanation when starting day 1.
-Added 19 new animations and over 200 new images.
v0.10
Added Bera and Autumn character interface.
Updated and improved gallery.
System fixes and adjustments.
Added button for ejaculation function. (Can be turned off)
Expanded the game story for branching, adding 'Love' and 'Rival' path for Autumn.
Moved the Autumn character event to the story 'Autumn rival path.
Added new Ambient Trigger system with 5% trigger chance.(Still under construction)
Added 20 animation files including variations and over 200 scene images.
v0.09B
Added 21 animations and over 150 new images.
Updated gallery
Added more character dialogs
v0.09A
Keep in mind that this is not the complete V0.09 release, it only features the new characters and systems, the rest is coming soon.
3 New characters + interface system. (Corynn, Rayne, Daisy
Kleo interface and new reward system.
Added market system for Neko Coins.
Added system to change character wearables for the interface.
Added two new wearables obtainable in the market.
Added 3 new songs, 35 animation files, 181 scene images and some sound effects.
v0.08
New pregnancy system. (Under testing)
Cream available for pregnancy, including character pregnant interface. (Under testing)
Added new character progression.
Improved the hint system and added more character buttons to it.
Added 30 new animations and over 200 new images.
Added 2 new wallpapers.
Added Ash and Mitty interface
Added Dickgirl to Ash gender options, now featuring 3 choices.\nNote: You can change it on the laptop in the bedroom.
v0.07
New system build – V1.0 Base system setup – Old Saves won't work.
New game system won't require a complete game download anymore. (Windows/Mac)
Specific updates and patches will be available for patreons inside discord, not patreon page.
Special scene with Chocomint one of the 'winners' of the voting poll.
Added 1 new character to the game story and 3 new standalone characters.
Added 1 new main wallpapers and 1 new standalone wallpaper."
So to clarify, 8 wallpapers are present and 2 extra ones if you have Nina and Cotton installed.
Game now features a separate story event system appart from the character events.
Improved Interface, Gui and Hint System.
Added replay for sex scenes as option in the bed.
Added 2 new music to the player, other extra sounds, 20 new sex animations and over 100 new images.
v0.06 second Bugfix + orricial Android port
Game Breaking Bug Fixed version
How To Install Neko Paradise
---
Extract
Play the game
Neko Paradise Free Download
---