Monster Girl 1000 Free Download Latest Version
Monster Girl 1000 Download Walkthrough + Inc Patch Mod Apk For PC Windows, Mac, Android – A young, orphaned warrior lives as the sole male in a village of monster girls.
Developer: TwistedScarlett Patreon
Censored: No
Version: 17.0.1
OS: Windows , Android, Mac
Language: English
Genre: 2DCG, Male protagonist, Vaginal sex, Creampie, Oral sex, Turn-based combat, Big tits, Mobile Game, Monster girl, Harem, RPG, Pregnancy
Overview
---
A young, orphaned warrior lives as the sole male in a village of monster girls. The local deity, the goddess of fertility, tasks him to breed with 1,000 monster girls to help leverage the population. He's joined by an elf girl and a demon girl as he ventures out into a new, mysterious world full of monster girls to build his harem.​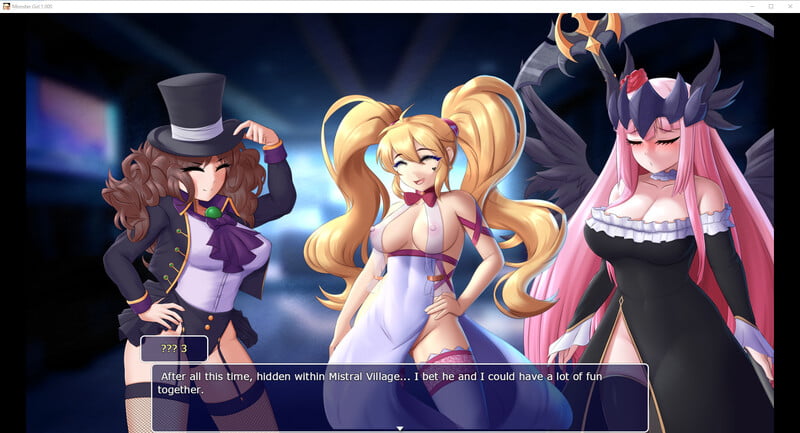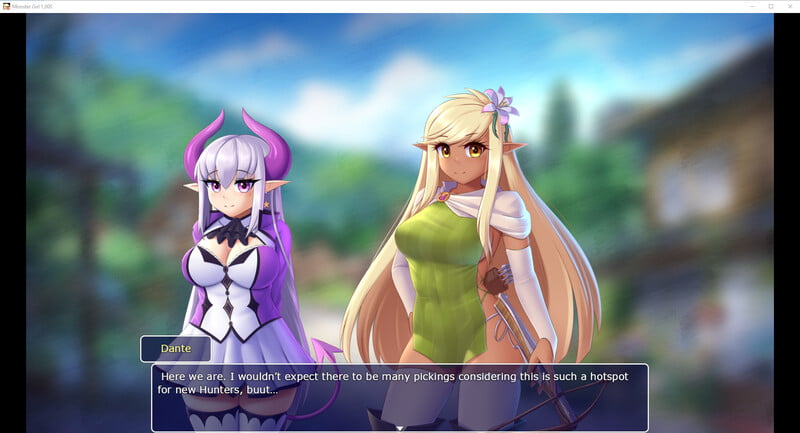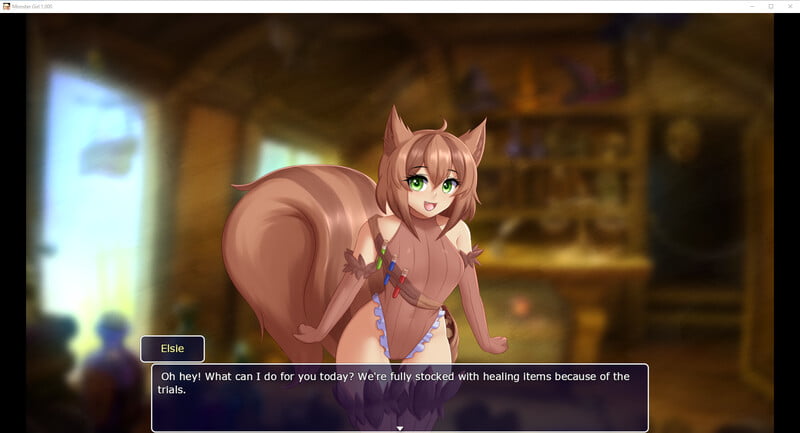 17.0.1:
Major:
2 New Areas. Calamity Overlook and No Man's Land.
3 New Characters.
4 Sex Scenes.
Encyclopedia: Check this new book on the world map to keep track of every enemy, item, armor, weapon, skill and state you find in the world! (Note: Will not be filled in retroactively)
Achievements: Use the encyclopedia to complete 130 new achievements and earn rewards! (Note: Not all of them will be gained retroactively)
Puzzle Bosses: A challenge unique to the Calamity Overlook that'll have everyone busting their brain to earn awesome rewards.
Added tons of unique sprites for armors, accessories and states to avoid overlap. e.g. Red, Blue, White and Yellow Bangles/Bracers are actually their intended colour now!
Minor:
3 New Weapons, 8 New Accessories, 7 New Blessings.
Skill and Limit Changes:
Power Break and Magic Break nerfed from 25% reduction to 20%.
Lowered Enfire, Enfrost, Enthunder and Enwater MP cost from 8 to 4
Heavy Bolt and Net Bolt now push the enemy's turn back by 1 place on the turn order.
"Fully Automatic Bolts": Now has 4 fewer attacks. All attacks now hit but the damage varies to give similiar DPS. (Overall 33.6 -> 34 Power)
"Sunburst" has been moved from Ultimate Form to Holy Form and the spear count has been reudced from 9 to 6.
Ultimate Form, new Spell: Witch's Fury: "Power 8 Fire Damage to 3 Random Enemies. Inflcits Enfire and Imperil"
Ultimate Form, new Spell: Witch's Calm: "Power 8 Water Damage to 3 Random Enemies. Inflcits Enwater and Dispels Stat Buffs"
Celestial Form, new Spell: Rising Phoenix: Revives all fallen party members to full HP and deals Power 25 fire damage to all enemies.
Celestial Form, Hellfire renamed to Bifrost and is now an Ice spell that inflicts Frostburn.
Celestial Form, Diamond Dust renamed to Thor's Hammer and is now a Lightning Spell.
Celestial Form, Ultradrain renamed to Hyperbloom and is now water element.
Ray now learns "Buffsuna" at level 34. Old saves will automatically gain this ability visiting the world map (even if they're not level 34).
Ray's "Fury" spells now cause her to gain 6 TP when used.
Removed "Death" spell's TP cost and instead it's been given a 18% HP cost. Chance to kill has been buffed from 2% to 5%.
How To Install Monster Girl 1000
---
Extract
Play the game
Monster Girl 1000 Free Download
---