Lusts Cupid Free Download Latest Version
Lusts Cupid Download Walkthrough + Inc Patch Mod Apk For PC Windows, Mac, Android – a 2D sex simulation game​.
Developer: Dinotonte Patreon
Censored: No
Version: 0.5.4
OS: Windows, Linux, Mac, Android
Language: English
Genre: 2d game, simulator, oral sex, character customization, big tits, animated
Overview
---
Lust's Cupid, a 2D sex simulation game​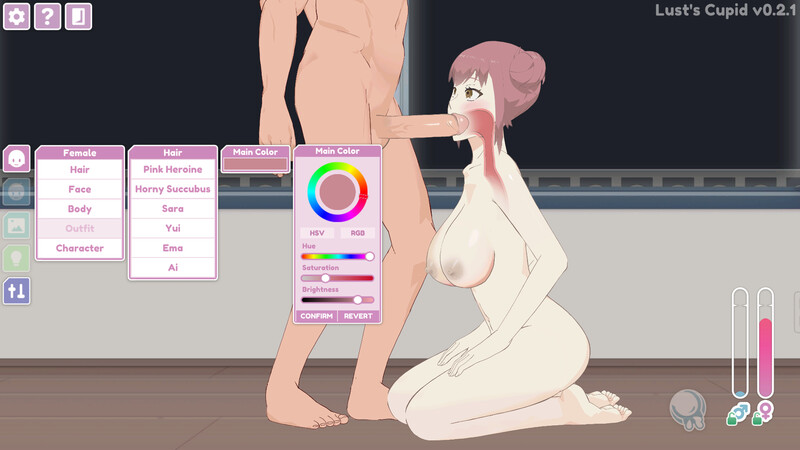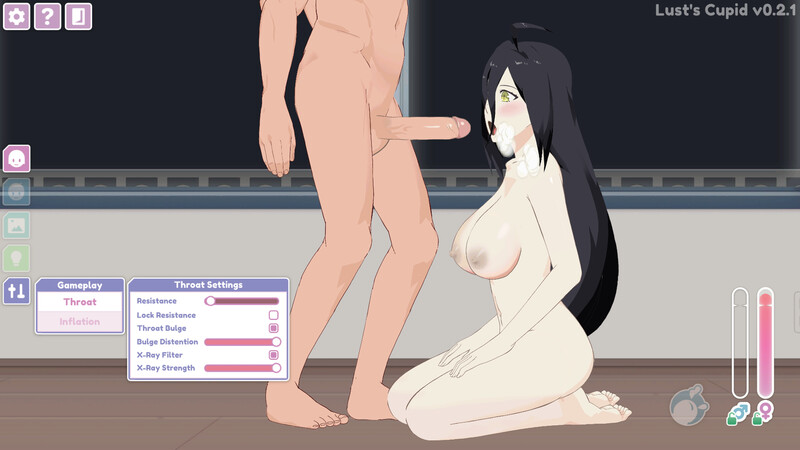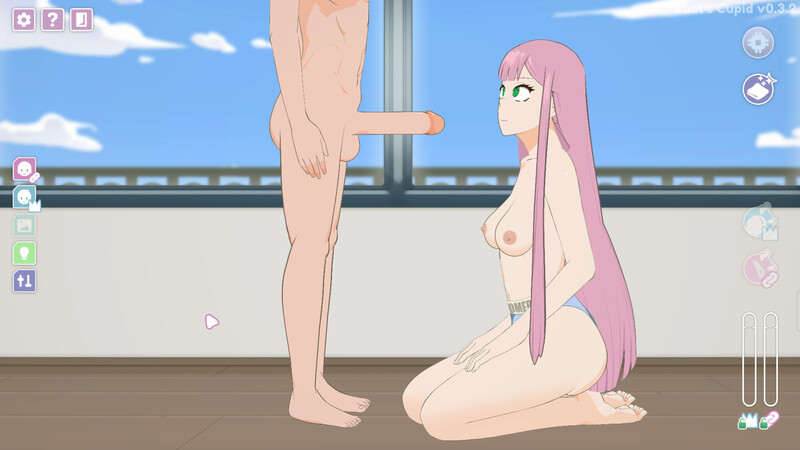 v0.5.4
New Features
– Megumin!
(Look for her save in the Community Character Saves tab)
Bug Fixes
– Fixed knee sprites on cowgirl
– Fixed sorting order on cowgirl
– Fixed hair physics on cowgirl
v0.5.3
New Features
– Cowgirl!
Bug Fixes
– Fixed butt position
– Fixed pants sorting for bj seme
– Fixed pants and leggings on bj seme sprites and sorting
– Fixed blowjob seme short hair sorting
– Fixed Sakura's eye color
– Fixed blowjob seme neck position
– Fixed cuffs sorting on bj
– Fixed hands jittering in some arm positions
– Fixed black background on fresh save
– Fixed mouth bugged in bj
– Swapped story / sandbox positions
– Fixed spacing icons on the left
– Fixed hands floating seme bj
– Fixed hair collision overall & with shoulder in bj
– Fixed tears on loading characters
– Fixed iris vertical / horizontal line stretch
– Fixed iris changing when equipping new eyes
– Fixed loading seme in autopilot
v0.5.1
New Features
– Ako's first chapter!
– Objectives system
– Improved backgrounds
Bug Fixes and Tweaks
– Story scene fetish manager
– Fixed sex toy controls hidding issue
– Revised default values for scene settings
– Socket tool update for easier poses
– Preview color fix for leggings
– Fixed display artifact on certain mobile devices
– Fixed camera control shortcut issue
v0.5.0
New Features
– New accessories!
— Masks
— Wrist bands
From v0.4.9
New Features
– Story Intro!
– Added black borders for ultra wide screens in main menu
– Data structure for the cinematics
Tweaks and Bug Fixes
– Pass out for longer based on performance duration
– Shortcut to switch hands to free
– Uke now doesn't pass out at the mouth entrance
v0.4.8
New Features
– Sex toys! Vibrator, nipple vibrators and anal vibrator
– Grab tool, experimental, currently grabs largest boobs
– BDSM and Shibari harnesses
– New title screen
Bug Fixes
– Fixed focus UI appearing in blowjob scene
– Improve renaming Enums system
– Rename personalities
– Tools integration with autopilot
– Fixed a fade in/out volume bug for sounds
– Add tool switching shortcuts to Settings UI
– Fixed control seme and uke in main menu
– Fixed mouseover above story map window
– Fixed animal nose coloring
– Fixed inverted nipples
– Made color text font size adapt
– Fixed Piercing position after rapid changes
– Adjusted tongue piercing position
– Fixed background stacking when moving through scenes
– Fixed sleeves cleaning with UI dress state
v0.4.6
– Holiday Clothing
– Contact lenses (graphic iris options)
– Town Map preview!
– Shirts updated with arm piece
v0.4.5
– Dialogue Import/Export Tool
v0.4.4:
Lipstick smearing on penis
Tears
Goblin assets
Torn shirt and leggings
Knotting
v0.4.2
– Tongue and tongue piercing options
– Eye scale and position tweaks
– New hairstyles
– Male nipples
– New settings window with keybinding
v0.4.1
– Doggystyle xray inflation and filling particles
– Cow characters and assets
– Gloves
– Nipple piercing
– Bald/none hairstyle options
– Vagina lips customization with working enlargement
v0.4.0
New Features
– Doggystyle xray
– Chokers and basic choker snap interaction
– A few revised and improved animations for both scenes
v0.3.9
– Doggystyle! Switch scenes using the icon on the left hand side menu
– Improved back hair sprite
– Improved hair physics on Blowjob scene
– Improved Neck sprite
– Hair colors fixed
v0.3.2
– Wolf, dog and bunny character bodies and assets.
– Canine and horse type penises.
– Existing clothes adapted for the seme.
– Basic character scaling.
How To Install Lusts Cupid
---
Extract
Play the game
Lusts Cupid Free Download
---