Lust Campus Free Download Latest Version
Lust Campus Download Walkthrough + Inc Patch Mod Apk For PC Windows, Mac, Android – In this multi-adventure erotic graphic novel, you will be Alice, an architecture student.
Developer: RedLolly Patreon
Censored: No
Version: 0.4 Final
OS: Windows, Linux, Mac, Android
Language: English, Spanish
Genre: 2DCG, Female protagonist, Multiple endings, Masturbation, Oral sex, Vaginal Sex, Voyeurism, School setting, Simulator, Romance
Overview
---
Our beloved Alice has just arrived in the big city to try to make her father's dream come true, but the adventure will lead her to experience things that she would never have thought.

In this multi-adventure erotic graphic novel, you will be Alice, an architecture student. Through her you will be able to see what it is like to survive life on campus, with the love, erotic discoveries and problems that this entails. Will you be able to achieve your goals? Or maybe along the way you will discover that your destination lies elsewhere?

Whatever your answer is, prepare to discover it between sex scenes loaded with eroticism and sensuality.
Fun is assured!​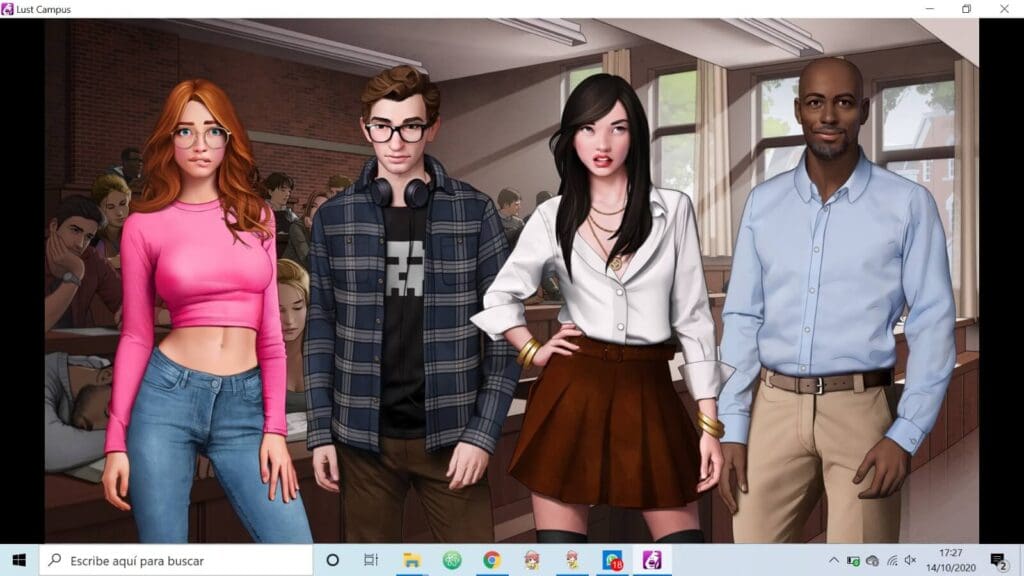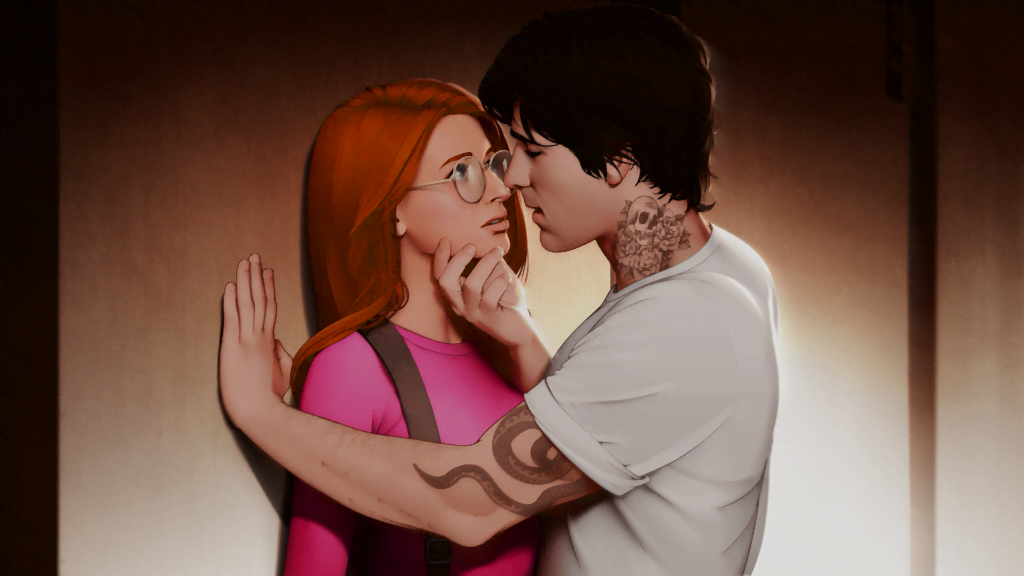 Ch.4 FINAL
Add Lei's scene at the party
Improve some dialogs
Implement the unlocked scenes
Make the trio scene a little easier
Remove bugs, all the ones that Tadej and I have found. If there is still some bugs out there, as soon as you report it I will make a hotfix to fix it. Thank you for your patiencie.
Ch.4 BETA
New news interface.
1 new illustration.
2 new sub scene (PxA and sexting)
1 new scene (chat between friends)
Added music to the party
Added being able to unlock the scenes you find (it can be viewed at c4_final)
v0.4 Alpha
Alphas are not finished products, that is, they will always have bugs. They are designed as early access for those patreons who want to contribute to the game by reporting the bugs they find, so there will always be errors. If it bothers you a lot to play a bugged version, I recommend that you wait for the Beta to come out.
The Alpha is always less polished than the Beta, and the scenes you find will not be unlocked in the gallerie.
In the Beta we will always add an extra scene, or changes in the interface to make its replayability more pleasant for bugtesters. In the C4 specifically, the content and UI additions in the Beta version are going to be quite large. #spoiler This is because as I have felt sick these days, there are scenes that I don't like how they turned out, and I preferred to leave them outside the Alpha to be able to retouch them. You will see some little signs of "This scene will be available in the Beta" if you find those scenes during your game.
C4_BETA will come out on the 16th, and the C4_FINAL will come out on the 21st.
v0.2 Final
The illustrations of Sophie's scene have been retouched, both of them. The close-up of his face too.
Added a modification in the finger scene to give it more dynamism.
We have modified several sprites to better fit the script:
Bonnie (hand with phone, with donut and with bitten donut and face looking down.)
Tom (hand with donut and with bitten donut, sprite with bare legs and penis, shirt outside the pants)
Alice (hand with donut and with bitten donut).
We have finished implementing the gallery! Now you can return to have both scenes and single images.
Make the "BMB" path more accessible.
Revised the English of C1 and C2 exhaustively. Many thanks to our favorite teacher, Lara, for her work as a proofreader!
v0.1b
bugfixes and moaning sounds added
How To Install Lust Campus
---
Extract
Play the game
Lust Campus Free Download
---