Kingdom of Subversion Free Download Latest Version
Kingdom of Subversion Download Walkthrough + Inc Patch Mod Apk For PC Windows, Mac, Android – You join forces with the Queen of the rivaling kingdom.
Developer: Nergal & Aimless Patreon 
Censored: No
Version: 0.15 Alpha 1
OS: Windows
Language: English
Genre: 2DCG, Adventure, Ahegao, Animated, Big Ass, Big Tits, Furry, Corruption, Male Protagonist, Monster, Monster Girl, Teasing
Overview
---
Kingdom of Subversion is an adult fantasy rpg, where you take control of a half goblin outcast. Forced into exile from the Kingdom of Lumis, you join forces with the Queen of the rivaling kingdom, Queen Selvana of Umbrus. She grants you new power, that will allow you to subtly infiltrate Lumis and begin to plot its demise.
With these new powers and your body transformed into a human, your mission is simple, but will require great skill. Become a well known name in the land, become a hero. Use your influence to infiltrate Lumis' royal court. Subvert them to your will and with that, gain access to Queen Roserra, ruler of Lumis. Then the final stroke can be delivered and Lumis is ripe for the taking.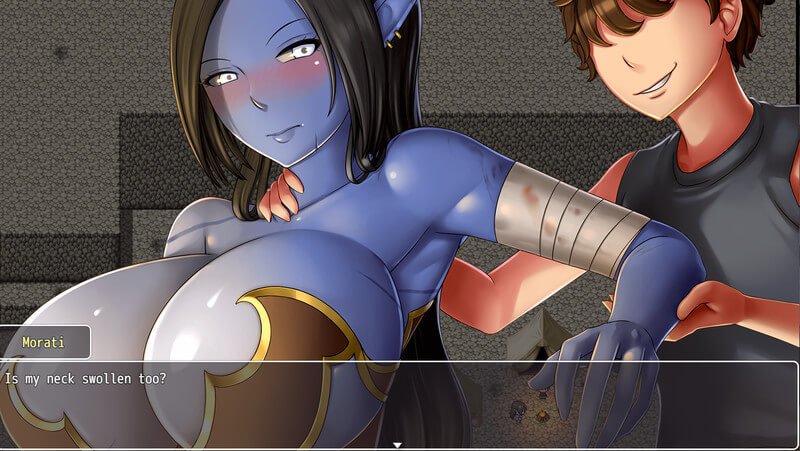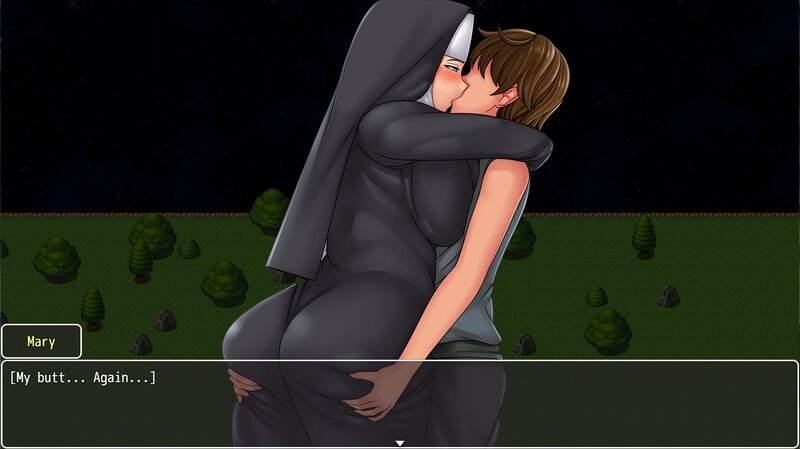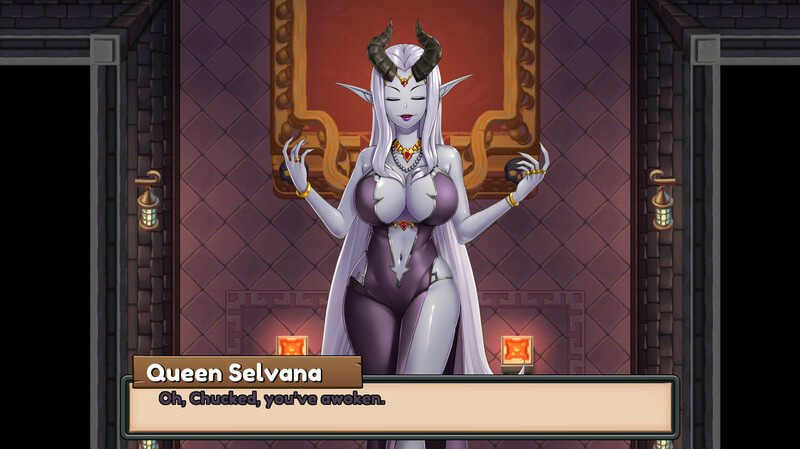 Changelog for 0.13
Content Changes
– Morati Freedom Quest
– Morati added to town & can use corruption powers on her
– Aewen Total Corruption
– updated dialogue for scenes when total corruption reached
– updated pleasure craving dialogue for Titania & Vulsha after reaching oath breaker
– Titania Cowgirl animated
– Velexia Reverse Ride (Lust Courage) animated
– Vulsha Ride (Pleasure Craving) animated
Major Changes:
– New zone added – Twilight, used for Morati's freedom quest and will be heavily expanded in the future
– New skills / skill changes (see minor changes for more info) added
– Includes multi route skills (magic & sword, bow & magic etc)
– Some sword skills now require TP to use. TP is generated by taking damage & using sword skills
– Added new Black Soul Skills:
– Home Teleport, can teleport back to the Soul Forge (TP orbs will eventually be removed)
– Dimension Hop, can move to an area on the map instantaneously (but costs 1/4 MP)
– New items added (note will be reshuffled in the future so not everything is sold in Lumis)
Minor Changes / Bug Fixes:
– Fixed a bug where the cheat for the mountain torch puzzle wasn't activating
– Fixed a bug where Vulsha's oathbreaker quest didn't complete in the journal
– Nerfed Sky Bolt damage
– Buffed all arrow skill damage
0.12 public
As mentioned on the patron release, I didn't get everything I wanted done. The night scene dialogues haven't been completed just yet and will be added into the 0.13 build. I've reconsidered Morati too, and want to do something longer than was originally planned, so that has been pushed back too, to be more like the Titania / Vulsha level 2 progression.
Content Changes:
– Vulsha Level 2 progression added!
– Titania & Vulsha post oath break dialogue changes
– New animations: Aewen Ride, Lucille Side Anal, Vulsha Missionary, Yennay Missionary
Major Changes:
– Added enemies to Titania & Vulsha's progression where they were missing (added in public)
– Added in quest logs for Vulsha's quest (should also update based on your save where you are in the progrssion) (added in public)
Minor Changes / Bug Fixes:
– Nerfed / fixed the sleep arrow so it's not a permanent source of sleep
0.11.public – Changes:
– Added a new rear view angle for the Titania Pleasure Craving scene
0.11 – Changes:
Content Changes:
– Titania Level 2 progression added!
– New animations: Titania Mating Press, Titania Valentines Event, Titania Reverse Ride (new scene), Gobboe Pleasure Craving
Major Changes:
– New animation player sorted (this took a lot longer than expected, but the results are very worth it!)
How To Install Kingdom of Subversion
---
Extract
Play the game
Kingdom of Subversion Free Download
---