JPDE – Sonata of Fire Free Download Latest Version
JPDE – Sonata of Fire Download Walkthrough + Inc Patch Mod Apk For PC Windows, Mac, Android – You are David di Kabegis, a strange newcomer to the world of Remnant.
Developer: Meinos Kaen – Patreon 
Censored: Yes (Use patches for lewd content)
Version: 4.4
OS: Windows, Linux, Android, Mac
Language: English, Russian
Genre: 2DCG, Male protagonist, Mobile game, Groping, Loli, Teasing, Transformation, Turn based combat, Vaginal sex, Virgin, Adventure, Combat, Fantasy, Humor, Monster, Parody, Romance, School setting, Superpowers, Multiple artists, Anime
Overview
---
JPDE is a fan-made visual novel created by Meinos Kaen. It is based in the world of RWBY, a popular web series created by Rooster Teeth. You are David di Kabegis, a strange newcomer to the world of Remnant who arrives through meteoric crash landing. Upon first awakening, with a dreadful case of amnesia, he encounters Penny Polendina, and from there, his adventure kicks off as he attends the notable Beacon Academy to train as a Huntsman with combat skills he is unaware of ever obtaining. The team is rounded out by their leader, Jacqueline B. Ivory, and Evelyn "Carrots" Damerot.​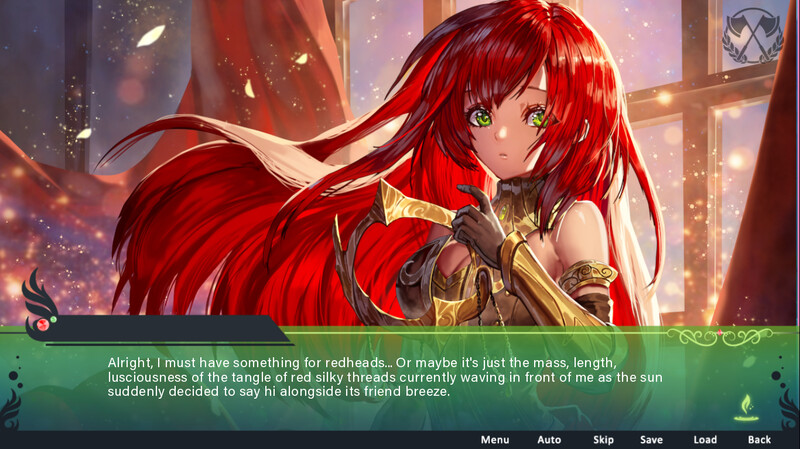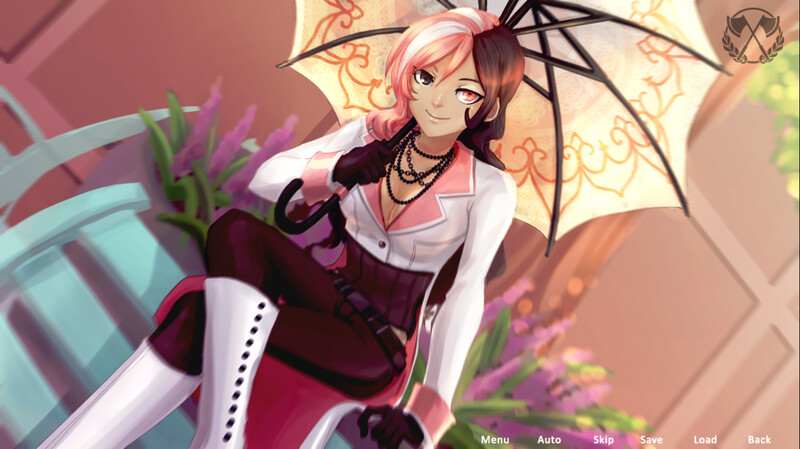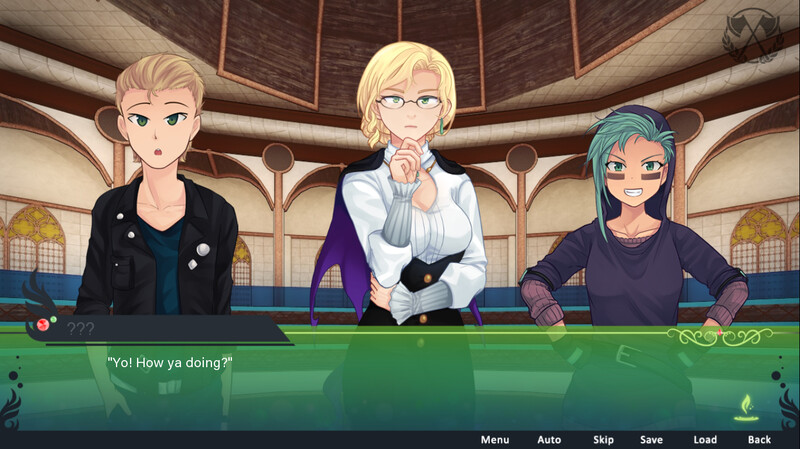 (2023-05-06) v4.4
(2023-02-11) v4.3
Hello thar, Meinos Kaen here… And 2023 is our year!
So many updates are coming for JPDE – Sonata of Fire and all the other concepts. Sonata of Fire, in particular, is approaching what we could call its final form. It's shedding a lot of old trappings and stuff that has remained in there for too long, or been broken for too long. That is on top of all the new content you'll keep on getting, of course.
And to start it off with a bang…!
WHAT'S NEW IN SONATA OF FIRE 4.3?
Neon Katt (2nd Event) – The faunus from Atlas is back, baby! And she's introducing David to a brand new world… And a lot of lore. I did not expect to write this much stuff lore-wise in this date but I think the writing I'm doing for JPDE2 seeped in…
Kali Belladonna's Lewd 01 – The first lewd of 2023! Not much else I can say about this it's… one of the lewds I have planned for Mrs Belladonna. It's a bit weird that she got a lewd before her daughter but… Hope you enjoy Kali's first variant! Remember that I want to make her route a different kind, with stuff happening in a different way depending on certain decisions… Provided we get enough support to make the lewd stuff happen, of course.
Temporary Assets Substitution – GOODBYE, TEMPORARIES! And not only them. On top of replacing the old placeholder assets that plagued the game, especially in the opening hours of the game, we're also updating some CGs which have not aged as well as others. No reason like the other to replay the game again, especially since…
New Functionality (GALLERY) – JPDE Sonata of Fire now has a working Gallery! It will be updated regularly with access to new images and new characters, and the way it works is that: once you see an image in-game, you will be able to access and see it from the gallery at any time
(2022-12-11) v4.20.1
Professor Peach (2nd Event) – Rasnec has worked on this from beginning to end, with only minimal editing from me and Beard… So hope you're ready to lay into him as you would me ;D
Penny's Cheongsang Outfit, Evelyn's Maid Costume – As it says on the tin… Remember that once you finish the game for the first time, you're able to activate costume changes even from the beginning of the game
New and Updated Voice Lines – Magnificent Beard keeps on delivering, and so do our voice actors
Amber Dreamscape – Ciel Soleil Episode – This should have come out before Halloween… It didn't. But I hope that even if it's out of season, you'll like it all the same. You may notice that the lewd doesn't have super-smooth animations this time but… Something else.
Hope you enjoy anyway~
That's it for this release, everyone! I will see you in the next one in 2023… With Blake's dance event and custom ending.
4.20.1 – Bugfixes for the new costumes for the girls
(2022-09-25) v4.17
Ruby&Yang (1st Event) – This is not the first date Rasnec works on, but it's the first 'high-profile' one, so to speak. Ruby and Yang will have a day out and who knows how it will go…

New and Updated Voice Lines – With the addition of Magnificent Beard to the team, not only are we still adding new voice lines to the game but from now on we'll be able to fill the game with Emotive Sound Lines and re-work the audio of older voice lines. Playing JPDE – Sonata of Fire will become a completely new experience!
Amber Dreamscape – Neopolitan Episode – And, uhm, for those of you who enjoy… Spicy situations, there's a new addition, featuring everyone's favorite double-haired sociopath… Wearing a traditional Ukrainian dress (because of a bet, anyway… SLAVA!)
(2022-07-31) v4.16
Gwen Darcy (1st Date) – There's more Team NDGO love coming your way! You may remember Gwen and Octavia being involved in Evelyn's 2nd date, and now Gwen gets her own character-specific event!
Cinder Fall (Epilogue Add On) – So, you may know that there are certain dates that are called Complementary, aka: they affect and change the ending of the main story even if the character involved isn't brought to the date… Cinder Fall is one of these. I'd suggest running the epilogue again…
New Outfits – As you can see from the above picture, this update includes a new casual outfit for Blake and the Beacon Uniform outfit for Weiss! Which means that now, there's only one member of team RWBY without her uniform…!
New Voice Lines – Evelyn and Penny get more voice-acted lines added to the game in this update! Thanks to the efforts of Magnificent Beard, a new member of the JPDE team who will be dealing exclusively with the voice-acting!
How To Install JPDE – Sonata of Fire
---
Extract
Play the game
JPDE – Sonata of Fire Free Download
---