Horny Mage Academy: Dark Tower Free Download Latest Version
Horny Mage Academy: Dark Tower Download Walkthrough + Inc Patch Mod Apk For PC Windows, Mac, Android – is a top-down action-RPG inspired by such games as Violated Heroine.
Developer: Ninhalf/HGameArtMan Patreon
Censored: No
Version: 0.29.0
OS: Windows, Mac, Linux
Language: English
Genre: Female Protagonist, 2DCG, 2d Game, Combat, Dating Sim, RPG, Fantasy, Pregnancy, Monster, Creampie, Romance, Animated, Lactation, Sandbox, Lesbian, Religion, Prostitution, Corruption
Overview
---
Enter a world of magic and romance, fantasy and adventure, where your wildest dreams can come true….
As long as those dreams involve attending an ancient magic college and learning magic, of course!
Horny Mage Academy: Dark Tower is a top-down action-RPG inspired by such games as Violated Heroine.
It's currently in development and in need of some feedback!
The game currently contains a mixture of time-management and dungeon-crawling, along with the expected
bit of lewdness!​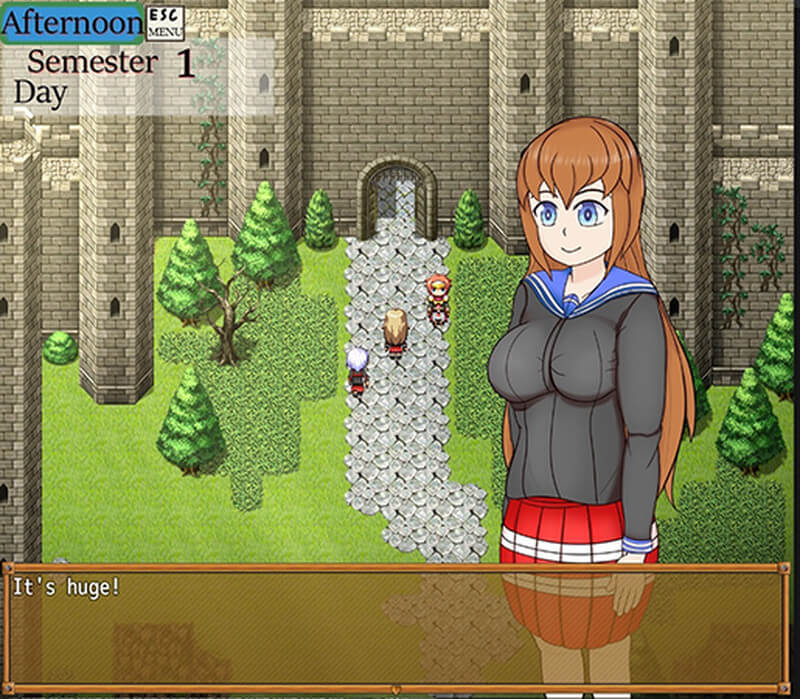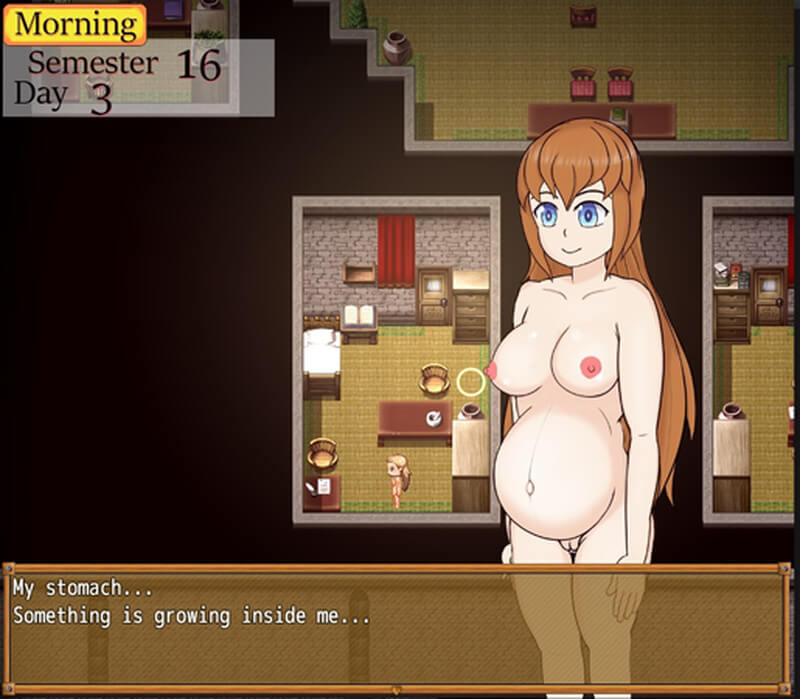 v0.29.0
Updates
-New Underground Base Furniture – Goddess Statue, Wooden Partition, Firewood, Wooden Crate, (Wall)Red Curtains,
(Wall)Modern Clock, (Wall)Calander, (Tabletop)Kitchen Sink
-New Underground Base Feature – Remodeling!
-Done at the village shop, this allows you to change the wall and floor design!
-Current Designs – Base(stone), Hardwood floor, Paper Walls, and Brick decor
-New village district- Seaside
-New Village shop- Remodeling shop
-New Music Tracks – Nekomata Village, Corrupt Church, Underground base, Village Docks
Changes
-Village Shop Interior changed
Bugfixes
-Fixed book club recruitment being busted
-Fixed a possible knockback issue when climbing the vines in the field area
-Fixed an issue with the research minigame failing instantly
Known Issues
-Potential issue with X getting automatically rebound to open the menu(can be fixed in keybinding in settings menu)
-Rarely furniture glitches when removed, blocking placement of new pieces until you remodel the base
-Many others listed in previous changelogs
V0.26.1 Bugfixes
Updates
-Redesigned Tavern F1
Changes
-Changed some map transfer locations to reduce travel time
Bugfixes
-Fixed Nurses aid job still not requiring 3 will
-Fixed the job board in the boy's dorm not working
-Fixed bathrooms often chucking you into a wall
-Fixed third floor transports on the left side being misconfigered
Known Issues
-Shortcut causes repeat of waterway introduction after artifacts class
-Anya's relationship scenes need fixing, all relationships in general need some editing
-Forced transports to room too close to bed/save point
-Survival mode has no meters/visible indications of hunger/pee needs.
Need some sort of configurable/context-sensitive UI
-Spell assignment in general needs an overhaul- you need mana to equip and there's no indication
of where it was assigned to
-Stats UI needs an overhaul, art + needs to show corrupt church stats, selfishness etc
-Many class issues still unresolved
V0.26.0
Updates
-Revamped the assignment journal!
-Each class type now has a single quest, with assignments being objectives in the main one
-Class assignments now are cleared at the end of each semester
-New Assignments: Main Storyline Assignments branch
-This will track an overarching main storyline for the game
-At present it only has a basic start to attent classes, get gold for classes, etc
-New Assignments: Relationship Assignmnets
-Currently only for Eillana, keeps track primarily of current Relationship Main Quest,
as well as sidequest status
-Gardening club update
-3 new seeds, 2 unlocked in the shop after some time has passed, 1 found in a dungeon with a certain gathering level
-Harvesting plants now gives gathering experience, leveling your gathering skill much like field gathering does
-Implemented (fast regrowing) plants, which take a long time to grow initialy, but produce faster afterward until the growth season ends
-New Side Story: Eilana's Training – Part 1!
-Join Eilana as she investigates a mysterious branch of magic that might help her
enhance her own abilities!
Changes
-Adjusted map transports to reduce travel time in some maps(again)
-Restructured Spawns on the 2nd floor dungeon to accomadate changed transports
-Traveling potion merchant now travels, appearing rarely with two different inventories to sell
-Traveling potion merchant's buying prices have dropped
-Changed Neutral Magic Courses to use the MANA prefix, getting their own transport closer to their door
Bugfixes
-Fixed Studying during the tutorial text displaying at the wrong time
-Fixed text on nurses aid job still saying 5 will is required instead of 3
-Fixed the first Artifacts class sending you out into the old (unused) floor2
-Fixed weather effects still playing in tailor shop
How To Install Horny Mage Academy: Dark Tower
---
Extract
Play the game
Horny Mage Academy: Dark Tower Free Download
---