Foster Home for Fantasy Girls Free Download Latest Version
Foster Home for Fantasy Girls Download Walkthrough + Inc Patch Mod Apk For PC Windows, Mac, Android – You play in the shoes of a mid-aged looking war veteran..
Developer: TiredTxxus Patreon
Censored: No
Version: 0.3.8 BETA Public
OS: Windows, Linux, Android, Mac
Language: English
Genre: 2DCG, Male protagonist, Male domination, Trainer, Slave, Romance, Corruption, Masturbation, Sexual harassment, Animated, Blackmail, Fantasy, Elves, Exhibitionism, Groping, Simulator, Spanking, POV, Teasing, Virgin, Management, Harem
Overview
---
You play in the shoes of a mid-aged looking war veteran bio enhanced priest who is about to start a new life in a small town. In this fantasy world slavery is still allowed but it sure is pricey. This means the Main Character will have to settle with what a ruthless person would call "damaged-goods". Enjoy the relaxed pathing and simplicity of the game. Enjoy building relationships with your odd girls. At some point you may find yourself being the providing, disciplinary and caring figure they didn't know were needing.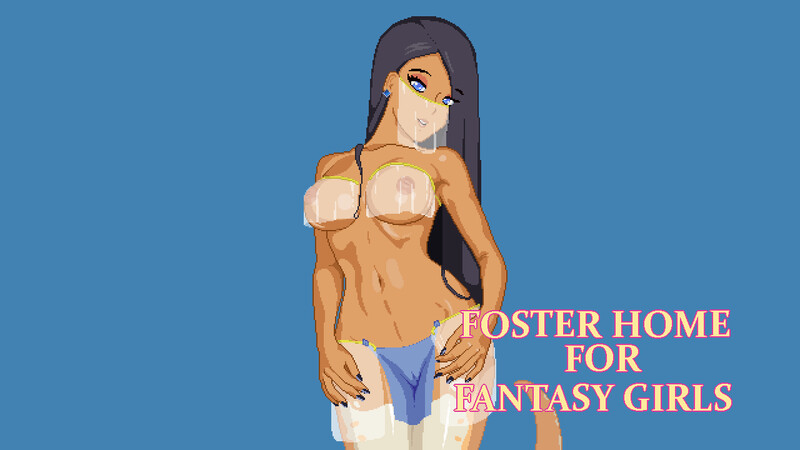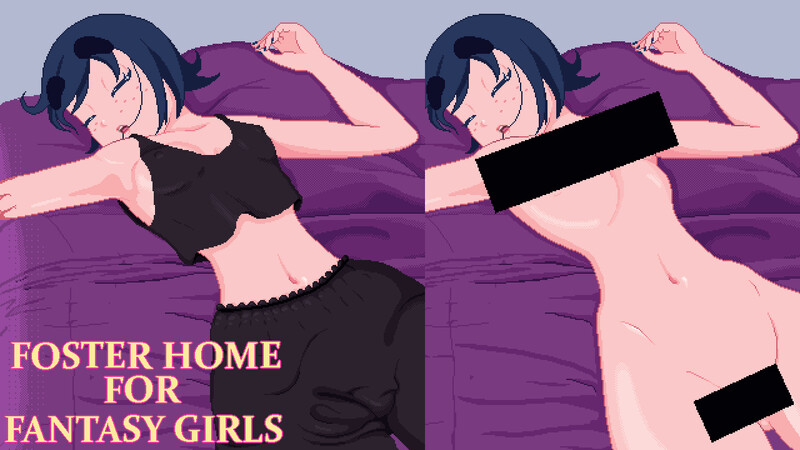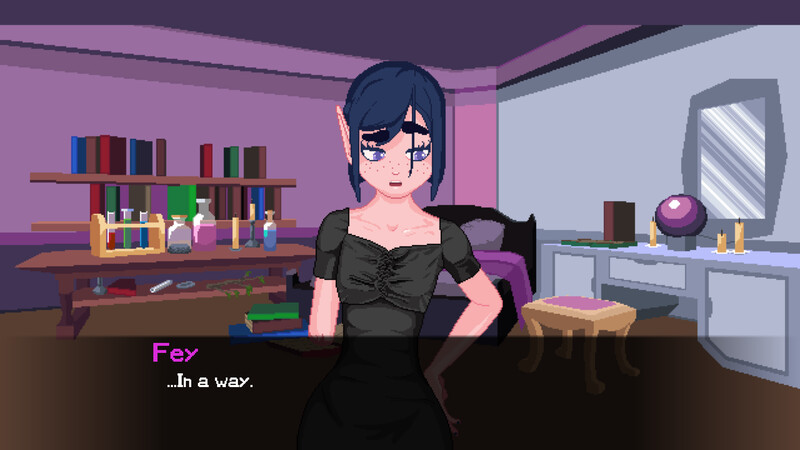 V0.3.8 SECOND BETA:
-Elf girl's portraits were re-re-designed. Now they are in between the old portraits and the re-designed portraits.
-First exchangable clothes added to Elf girl's wardrobe.
-9 new and really extense convos with the elf girl after the piggy plushy event (these were long due and there'll be more to come).
-2 new events when preaching at the church.
-2 new unfinished and very similar animations, both belonging to the same event.
-A lot of unifinished stuff that probably people will complain about but oh well.
-Probably something I forgot to mention.
-Bug fixes and minor changes.
V0.3.8 BETA:
-Updated and replaced 100% of Fey's portraits.
-UI improvements.
-New side-portraits during dialogue.
-First steps towards girl's clothing system taken.
-Bug fixing.
– This update is considered BETA because we have not finished implementing clothing system properly. But 0.3.8 final well be out soon (7-10 days).
V0.3.7:
-New gallery mode. The player can now relive most scenes from the gallery mode (it will still need more work along the road).
-(TEMPORARY BAND-AID) The player can now level up their relationship with the Elf girl once a week through the store. This is only a temporary solution until more elements are implemented in the game to make progression feel less grindy.
V0.3.6:
Changelog 0.3.6:
-Redesigned grocery store.
-Replaced place holder of Cashier in grocery store, she has her own animation and portraits now.
-Redesigned Elf girl's bedroom.
-New action, "Search room" (only for elf girl for now).
-New "hidden" lore inside of the Elf girl's bedroom.
-A bit of service for the "feet" lovers.
-New song.
-Minor dialogue changes and bug fixing.
-Changelog no longer inaccessible after manually closing it (press the notepad button on main menu to reopen it).
V0.3.5:
-3 placeholder scenes replaced with fully rendered scenes (2 from Elf relationship event lvl 3 and 1 from the latest training scene).
-1 new training scene for the goblin girl.
-Improved UI.
-Minor bug fixing.
V0.3.4:
-2 new story events for Fey (the elf).
-Several non-erotic (unless you have the nudest version) static scenes.
-1 new erotic animation + several new static scenes.
-Fixed bug that would make the game crash when Fey is in naked mode (Nudest version only).
V0.3.3:
-New personal UI for the goblin girl.
-New lvl 0 relationship dialogues for the goblin girl.
-New music, some has been replaced.
-Updated bathroom animations.
-New event in which the Elf girl meets the Goblin girl.
V0.3.2
-New petra's eating animations.
-Petra's first training (animated).
-Progress in main story with 2 new events(wait a few days after meeting Petra).
-New characters. -Minor bug fixing.
V0.3.1
-Implemented hint system.
-Work and currency.
-A new order for the elf girl.
V0.3.0
–New "order" scene at bathroom when elf is following the player with 3 new animations and 2 scenes.
-New girl with 4 different portraits.
-New dialogues.
-New rooms.
-Bug fixing and UI improvement.
How To Install Foster Home for Fantasy Girls
---
Extract
Play the game
Foster Home for Fantasy Girls Free Download
---