Desert Stalker Free Download Latest Version
Desert Stalker Download Walkthrough + Inc Patch Mod Apk For PC Windows, Mac, Android – The game takes place in post-apocalyptic Egypt.
Developer: ZetanDS Patreon
Censored: No
Version: 0.11
OS: Windows, Linux, Mac
Language: English
Genre: 3DCG, point & click, male protagonist, female protagonist, RPG, adventure, postapocalyptic, male domination, female domination, incest, graphic violence, humiliation, gore, exhibitionism, harem, slavery, horror, BDSM, sadism, masochism, urination, big tits, small tits, sharing, group sex
Overview
---
The game takes place in post-apocalyptic Egypt. You will play the role of a Desert Stalker; a free warrior and adventurer who scours the violent remnants of a civilisation scattered through sand dunes and destroyed cities. A family man at heart, you will explore the world around you, find treasures, fight enemies, make friends, forge alliances and have a blast along the way, all to provide for your loved ones who dutifully wait for you at home.​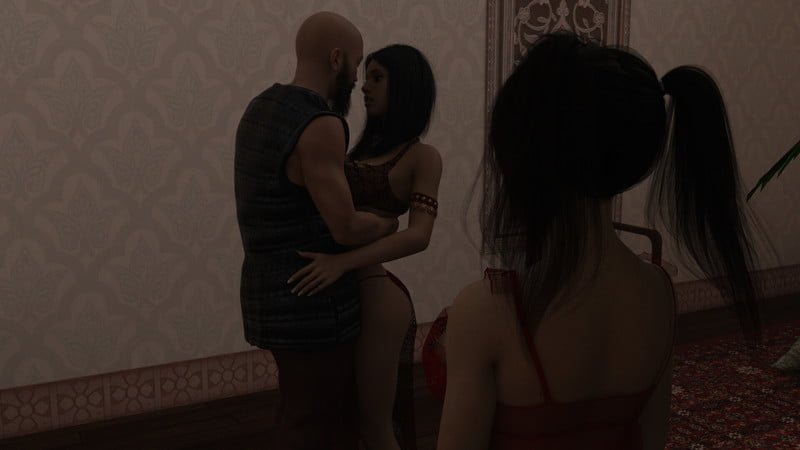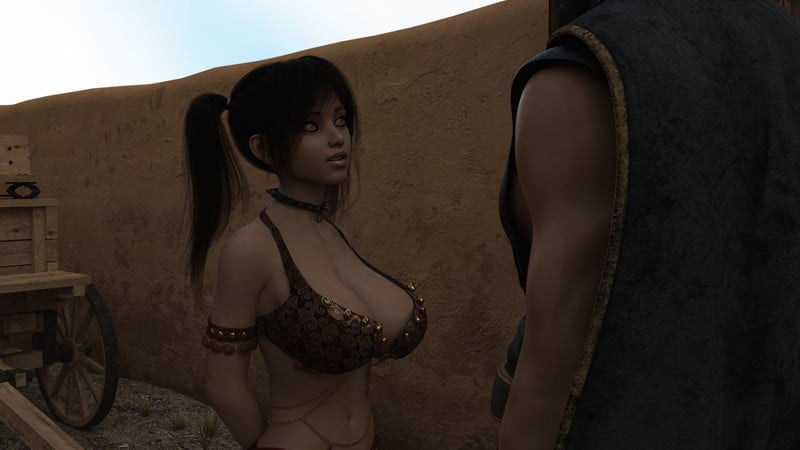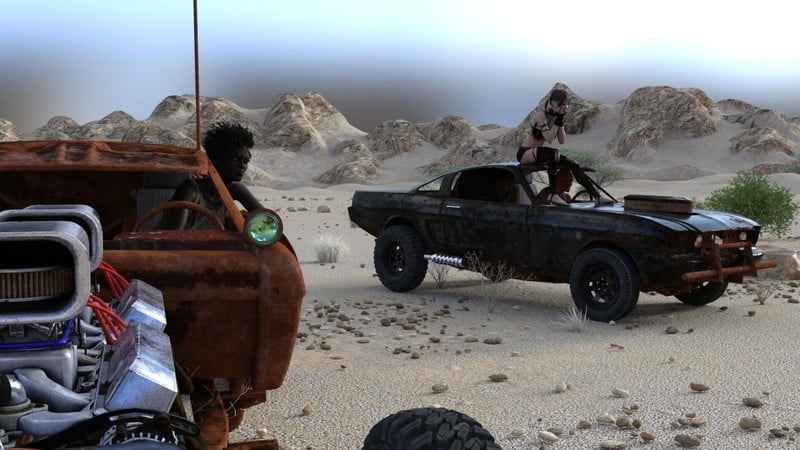 v0.11
New Content:
– Added 5 scenes.
– Ivy's hideout
– Kateryna's house
– Continuation of Shani's quest in the Zone.
– Raiders/Kitty
– Zahra on the terrace
– Small Hive Queen revisit scene [WIP]
Reworks and Revisions:
– d1e (Zahra's intro)[WIP]
Technical:
– Updated engine to RenPy 7.5.3
v0.10
New Content:
– Added 3 story scenes.
– Continuation of the Hive quest
– Raider quest
– Shani's entry in the Zone.
– Added 2 events:
– Sleeping with Ain
– One kitchen dialogue
Reworks and Revisions:
– d4e (Emilia's room intro)
– Ain room visit
Bugfixes:
– [Bug] Fixed a path in Omar's dialogue that did not progress the quest
– [Bug] Fixed a missing audio file in Day 8
– [Bug] Fixed a missing image in Nadia's room scene
– Various text errors and typos
– Replaced some audio files and removed unused ones
Technical changes:
– Converted all images to webp, significantly reducing package size
– Added a "Hide UI" button in Quick menu for android
– Changed flash to be gray instead of white (thanks for pointing it out)
v0.09a
New Content:
– Added 1 story scene
– Added 9 events:
– One Ain event
– One kitchen event
– One event at the market
– Expanded Fairy's content (repeatable)
– Added Rabiah's home in the world map with 4 events
– Added a Harem scene (Emilia / Zahra)
Reworks and Revisions:
– d2b (Palace visit)
– d2c (first Queen visit)
– Reworked d2d (Leaving the Palace)
– Reworked d4g (Second Queen visit)
Minor changes / Fixes:
– Added a new library entry
– [Bug] Fixed Shani appearing in events after she leaves for the Zone
– [Bug] Changed "Sleep with Zahra" tooltip to use the name variable instead
– [Bug] Fixed various instances of custom names being ignored
– [Bug] Fixed d2f-23 being cut off (Ain kitchen scene) at last
Technical changes:
– Added an in-game changelog
– Changed the in-game menu
– Changed the dialogue font (can be toggled in Options)
– Changed the main font
– Changed the dialogue box and notifications background
– Reworked the credits sections
v0.05
– 8 new scenes (750+ pictures)
– refreshed some scenes with several renders
– Rework of the home menu from day 1-5
– added a quest log
– added markers for important events
v0.04 Public
Bug Fixes
v0.04
– 8 new scenes
– You can now visit Ain, Shani and Zahra in their rooms. *1
– added a teaser for car inspection
– multiple text corrections (Thanks to CynicalADM and dsnow!)
*1: Room activities will be expanded over the coming updates
v0.03 Public
– improved text editing in most scenes
– minor bug fixes
– reworked pictures of Shani's introduction
– a slightly adjusted Ain character model in various scenes
– a few extra panels at the end of Emilia's introduction
– reduced the main character's tsar bomb to a fatman in the massage scene
– removed the necessity to click through panels in repeatable NSFW moments
How To Install Desert Stalker
---
Extract
Play the game
Desert Stalker Free Download
---