Cloud Meadow Free Download Latest Version
Cloud Meadow Download Walkthrough + Inc Patch Mod Apk For PC Windows, Mac, Android – is a hybrid farming sim dungeon crawler, where the player can choose the solitude of…
Developer: Team Nimbus Patreon
Censored: No
Version: 0.1.3.0d
OS: Windows
Language: English
Genre: 2DCG, Fantasy, Male protagonist, Female protagonist, Furry, Simulator, Farming, Animated, Big tits, Oral sex, Incest, Futa/trans, Monster, Vaginal sex, Monster girl, Anal sex, Pregnancy, Combat, Management, Gay, Lesbian, Strategy
Overview
---
Cloud Meadow is a hybrid farming sim dungeon crawler, where the player can choose the solitude of a quiet sky high farm or the rushing adrenaline of a raging battle inside abandoned ruins, both of which benefit one another. Experience thrilling turn based combat versus a variety of enemies, using your own raised monsters, allies and an array of skills. Explore a huge variety of locations and hidden areas throughout the ever expansive world of Cloud Meadow.
Among the three major towns the player will be able to fully navigate through it to discover quests, new npcs , stories and the lore behind the game. Farm to your hearts content and exchange your produce for goods and services, complete quests and raise your farms production! Breed and discover a large variety of monsters whom you can breed with one another AND breed with!​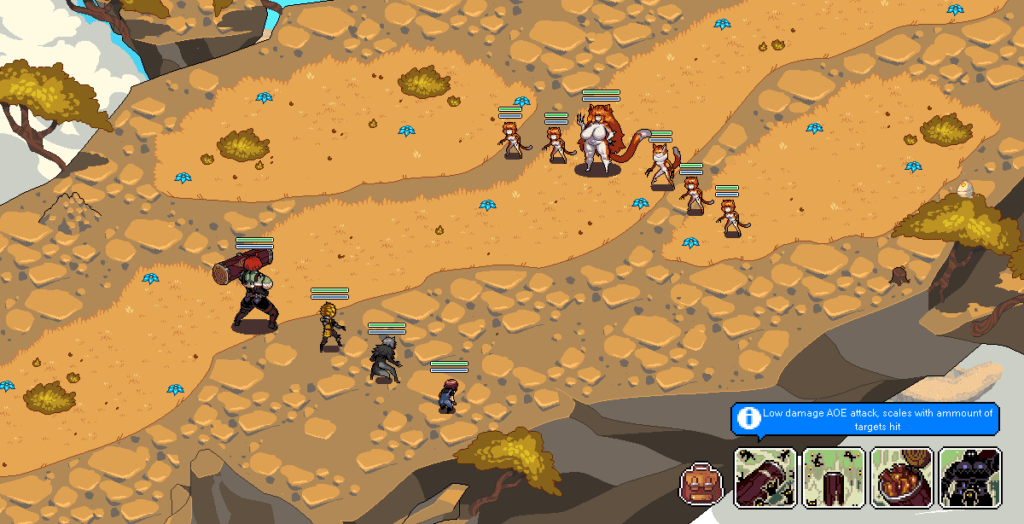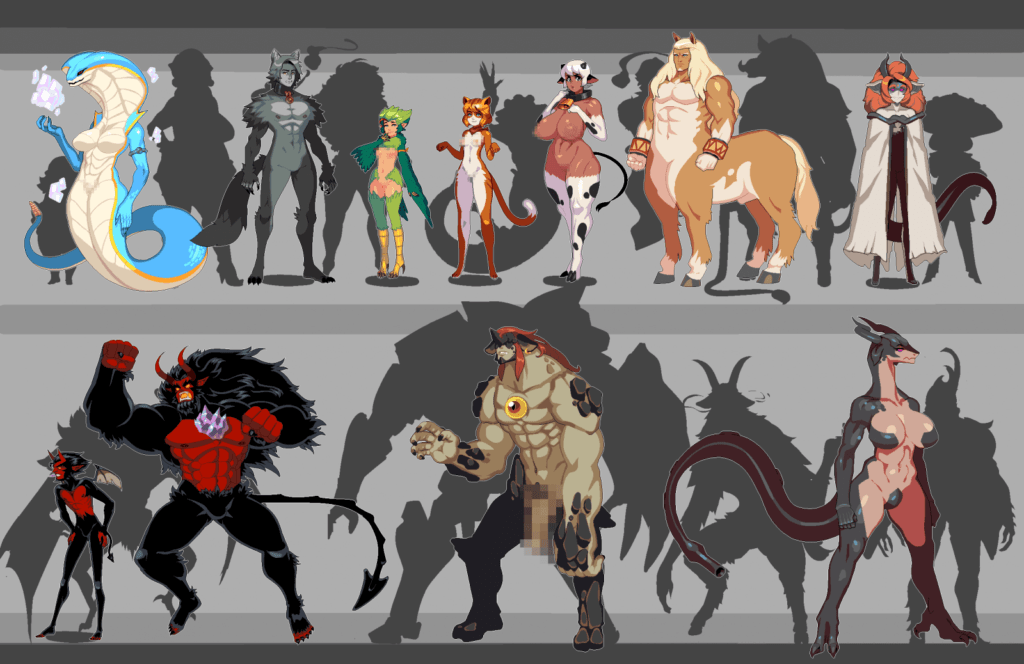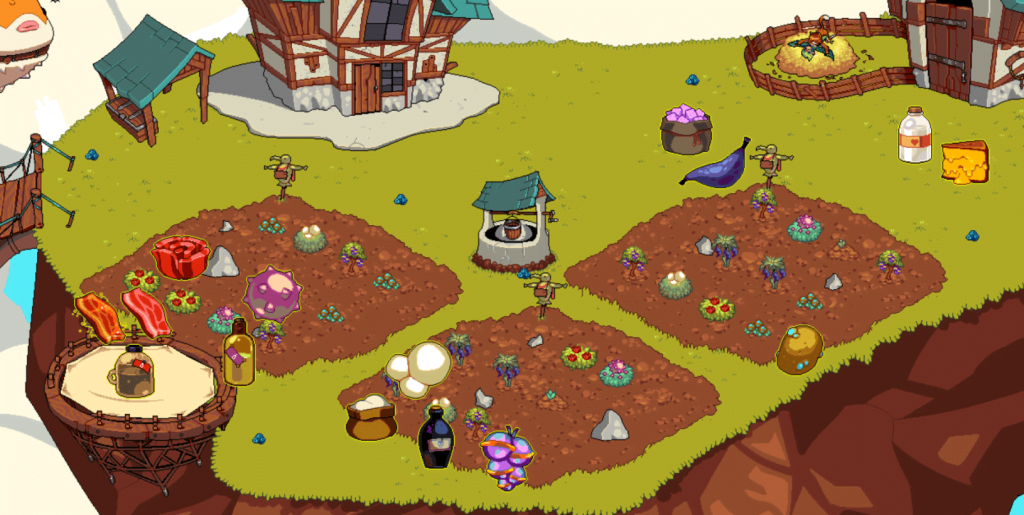 v1.3.0d
Changes
Visual updates around the various water/liquid features in the Savannah Dungeons.
Fixes
Fixed an issue where a chest on the Savannah 8 dungeon floor was always empty
Fixed issue where units would not fade out of focus during combat while using the Ghost effect from Hallow Haunt
Fixed issue where discovering a recipe for an ingredient that's already in your inventory could cause a duplicate ingredient to appear in cooking experiment options
Fixed issue where the combat UI HP bars would not start showing the correct health value on enemies during Hallow Haunt.
Fixed issue where difficulty scaling was affecting more than just an enemy's primary stats
Reduced the bonus dodge chance gained by monsters during Hallow Haunt to 33%
Fixed Farm action buttons no longer being clickable with the mouse
Fixed click to move handling so that click to move "state" can be held during protagonist animations, such as when interacting with crops on the farm.
Fixed some sorting issues on the farm
Adjusted some colliders in dungeon floors to prevent player getting stuck or pushed out of bounds
Fixed the dropdown arrows on the new game setup not being clickable
Fixed some typos
Fixed dialog error triggered when viewing the Savannah 5 Stonebreaker statue after Mason moves to Savannah 7
Fixed some cases where it was possible to repeat an interaction before it fully completed, causing exceptions when data attempted to update twice
Fixed Time Played on the the load game menu not displaying total hours when selecting a world slot
Fixed Male Lamias facing the wrong direction when carrying goods back from storage, while working at the docks
Attempted a fix to an issue where companion jump animations could fail to complete on slower machines
v0.1.1.0g
N/A
v0.1.1.0b
Changes
Dungeons no longer reset if you haven't completed the first dungeon quest.
Nerfed enemy scaling by 40%
Enemies scale more with the current floor than the player level
Nerf the random random of enemy bonus swiftness from "0 to 5" to "-3 to 3"
Monsters that are unavailable will have their status mentioned in the tooltip
Changed first cooking tutorial from Shrubstick Tendies to Baguette, also gave the player the correct recipes & some additional Shrubstick Seeds
Players who have previously completed or skipped the cooking tutorial will receive some bonus Shrubstick Seeds
Message and item prompts will now last longer (2 seconds, was 1 second)
Fixes
Fixed all monsters disappearing when the player has more monsters than barn capacity – however the extra monsters will not be available and may leave the farm due to neglect.
Fixed all inventories acting like the food bin after using it.
Fixed not being able to remove items from the food bin.
Fixed items not being removed from the shop inventory when being bought
Fixed Jerkian's collisions on the market day not letting the player in and out of the Union Barrack.
Fixed an issue where you could buy unlimited amounts of items
Fixed monsters bought from Jerikian having a blank palette
Fixed monsters already having a blank palette with a consistent check
Fixed doors in the dungeons reappearing when they shouldn't.
Doubled the wait time to unstop the player from moving from 1/20 of a second to 1/10 of a second
Fixed the Mill not correctly producing refined items.
Fixed the Mill not confirming that you received refined items.
Fixed Jobs eating monsters, the entire monster job system was remade from the ground up to promote stability.
Fixed an issue when monsters abandoning the farm during the night would cause an endless sleep loop
Fixed an error caused by talking to Montalvo
Fixed an issue where monsters would work twice as fast as normal.
Fixed an issue where monsters would only work on 2/3rd of the field.
Fixed Eve x Female Holstaur animation showing Evan x Female Holstaur
Zooming the camera while the player is sleeping should be centred on the bed
Corrected materials on Farm Mill building and Food Bin
v0.0.317a
Fixes
Fixed some animations not loading correctly
Fixed some UI window not opening
Fixed the Market Day not appearing
Fixed monsters not loading in the barn
Fixed a bunch of exceptions being thrown throughout the game.
How To Install Cloud Meadow
---
Extract
Play the game
Cloud Meadow Free Download
---