Big Brother: RenPy – Remake Story Free Download Latest Version
Big Brother: RenPy – Remake Story Download Walkthrough + Inc Patch Mod Apk For PC Windows, Mac, Android – Yes, it's "Big Brother" again.
Developer: PornGodNoob Boosty
Censored: No
Version: 1.04 – Fix 1
OS: Windows, Linux, Android, Mac
Language: Русский, English (Original + DeepL)
Genre: 3DCG + Animated, Incest, Corruption, Voyeurism, Anal, Lesbian, Exhibitionism, Group Sex, BDSM, Masturbation, Oral Sex, Handjob, Seduction, Spanking, Male Domination, Female Domination, Drugs, NTR, Footjob,
Overview
---
Yes, it's "Big Brother" again and yes, it's me again. I understand that there is a lot of hype around this game and several fan sequels and remakes have been created, too many for one game. But still, this port should be here.
The purpose of this port is to transfer the entire story from the original game (Big Brother v0.13.0.007) developed by Dark Silver to Ren'Py. Thus, giving the opportunity to play not only to owners of PCs, but also phones (Android)
…
As the full port is done. Next I will be creating updates on the path of the 'fake' friendship with Eric. The main focus is NTR, but there will also be updates with incest as well.​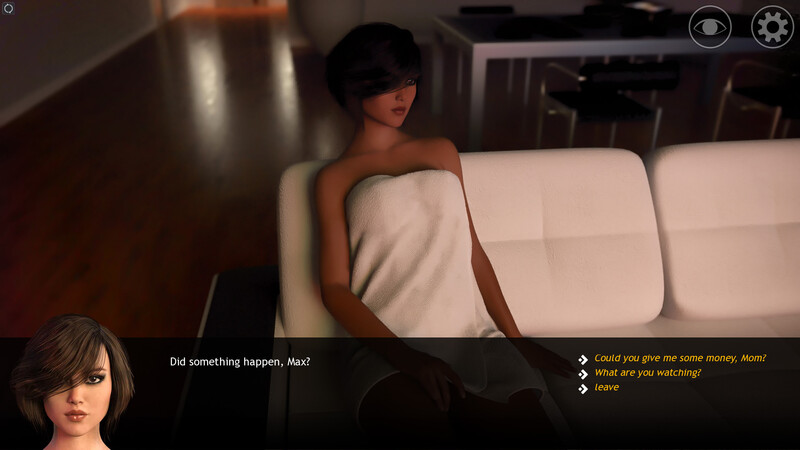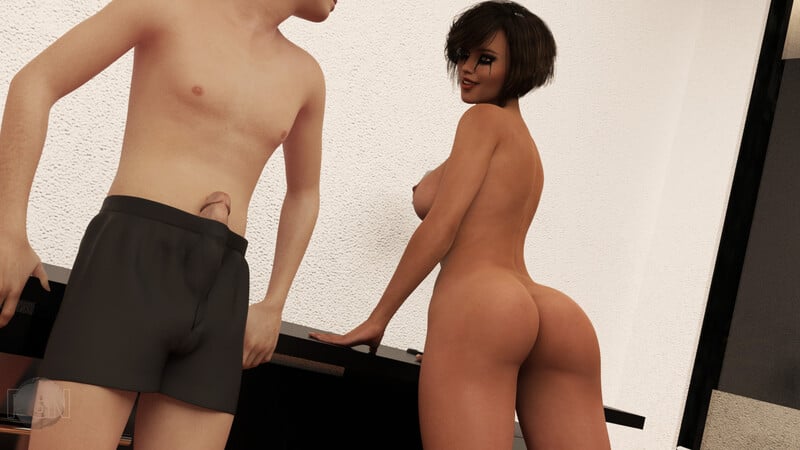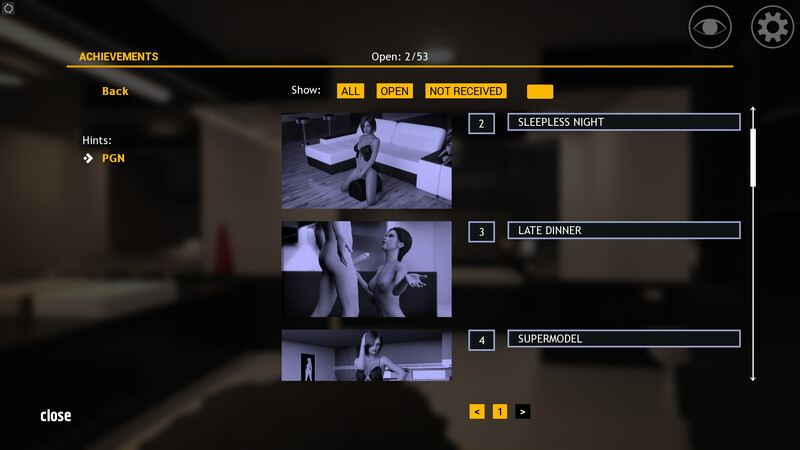 Innovations and additions:
The NTR Way. New events added.
Achievements. The NTR Way. Added 17 new achievements.
Walkthrough. Added additional hints where they were needed.
Settings. Added an option to increase the size of the icons inside the game interface and character icons in the timeline. One setting for everything so far.
Changes and fixes:
Cameras. Changed cameras code and income accrual from views.
Events. Added correction of the passage of the events "Weed", in case if you have chosen the way of getting rid of Eric through Mom Kate. New players will need to complete "Weed" events first, and only after that will the alternative way of getting rid of Eric
Achievements. Fixed an issue with page navigation.
Fixed an issue where money was not taken off if the player paid Mom Kate. to get rid of Eric
Translation. Fixed an English translation error in one of the inventory items
1.02
Innovations and additions:
The NTR Way. Added new events with Alice and Max.
The NTR Way. Added 3 additional scenes with Alice and Eric.
The NTR Way. Added 25 new achievements.
Settings. For PCs, an option has been added to add a sequence number for selections/actions in the dialog menu.
Settings. You can now change the transparency of the background of the dialog box.
Settings. Added opportunity to visually adjust the text font size and dialog window background transparency without quitting the settings.
Information. Added information about the blue text, which can be seen in the walkthrough of the game.
Walkthrough. Added hints on how to open to the path of "fake" friendship with Eric, i.e. the events of my mods.
Feature. Added ability to do rollbacks (return to previous dialogue text).
Changes and fixes:
Saves. If there is a save with a wrong cell number, this save will no longer cause a game error and you will be able to find out the name of this wrong save.
Corrected errors in the passage of "Career" events.
How To Install Big Brother: RenPy – Remake Story
---
Extract
Play the game
Big Brother: RenPy – Remake Story Free Download
---