Another Chance Free Download Latest Version
Another Chance Download Walkthrough + Inc Patch Mod Apk For PC Windows, Mac, Android – The story stars a 20-something waste of space going nowhere fast.
Developer: TimeWizardStudios Patreon
Censored: No
Version: 1.28
OS: Windows, Mac, Linux
Language: English
Genre: 2DCG, Male protagonist, Adventure, Dating sim, Point & click
Overview
---
The story stars a 20-something waste of space going nowhere fast. Through a series of mysterious circumstances, our protagonist is granted Another Chance at life!
Gameplay:
A point-and-click adventure, dating sim, and visual novel — all in one!
An engaging and rewarding stat system
A progressive quest experience with a one-of-a-kind free roam game mechanic
Wander the halls of Newfall High, filled with nothing but the sultriest, sweetest, sexiest, aged 18 and above and not biologically-related school students and teachers
Featuring:
Witty and laugh-out-loud funny writing
Multiple choice story progression
Mysteries, puzzles, and spooky happenings
Item mechanics! Combine, Consume, and Use your way to freedom!
Interact with and Investigate along the way!
40+ planned locations
20+ kooky characters
Money, Inventory, Morality, Energy, Dating and other systems galore
And so much more!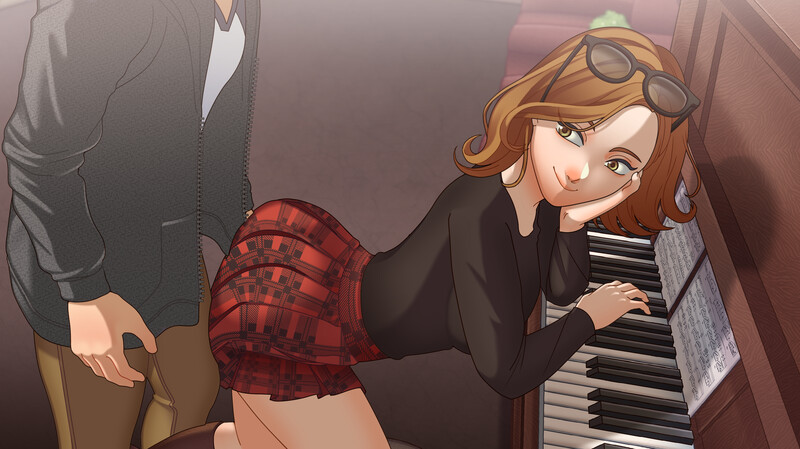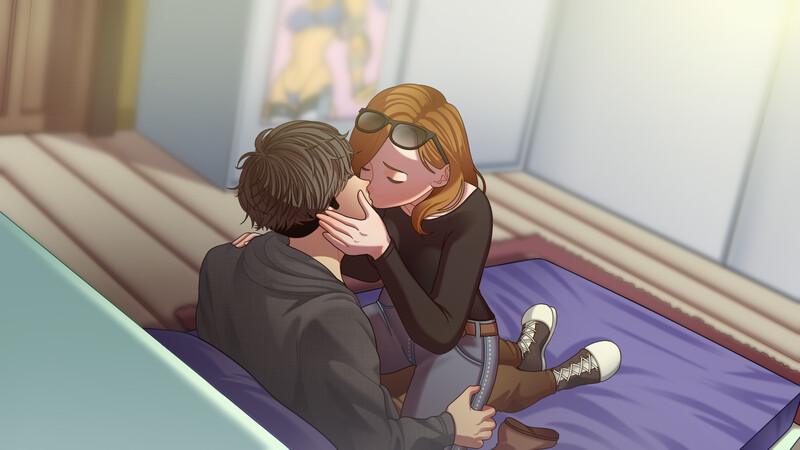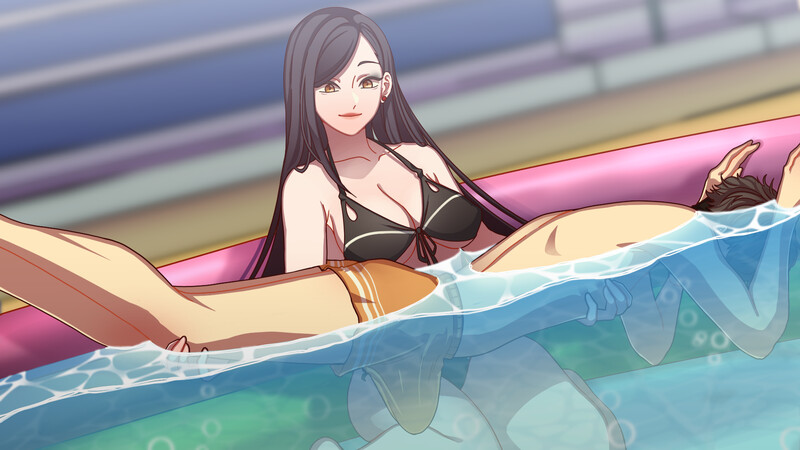 v1.27
New features
Added Jo's Jo's Day quest
Added a Jo on her knees special scene
Added a Jo stripping down special scene
Added a Jo boobjob special scene
Fixed bugs
The player would get softlocked during Hooking Up had they replayed the "Maxine's Experiment" special scene on the phone gallery before playing through the same scene on the quest itself
v1.26.1
New features
Added Lindsey's A Beautiful Motive quest
Added a Lindsey painting date special scene
Added a Lindsey making out special scene
Added a Mrs. L cunnilingus special scene
Added a repeatable Isabelle kiss special scene
Added a repeatable MC public masturbation special scene
Technical changes
Added a "skip remaining choices" button for the chapters in the chapter select screen
v1.25
New features
Added Isabelle's Hurricane Isabelle quest
Added an Isabelle sex special scene
Technical changes
Revamped the soda machine interaction to make it more user-friendly
Disabled some of the player choices when starting certain quests via the chapter select screen to avoid plot inconsistencies
Fixed bugs
Isabelle would reply "It was Lindsey again, wasn't it?" in Gathering Storm even if the player had previously told her it was Kate who broke into her locker
The player could start King of Sweets without having played through The Statement (by getting caught by Jacklyn while stealing the doughnuts in Stolen Hearts), which the quest dialogue did not account for
The player could not start Nothing Wrong With Me had they failed Fully Booked
Table Manners could overlap with Hooking Up, leaving the player softlocked in the cafeteria
The Guard's booth would always display the "Use item" icon from Morning Mist should the player have a cup of coffee in their inventory, even if Mrs. L's number had already been acquired
The MC's hand would overlap with Isabelle's arm during the piano sex scene in Chops and Noc
v1.23
New features
Added Flora's Stainless Steal quest
Added a Flora streaking special scene
Added the black market
Technical changes
Upped the probability of money spawning on any given day from 25% to 50% during the first phase of Stainless Steal
v1.20.1
Added Flora's Squid Game quest
Added a Flora vine fight special scene
Added a Flora hug + kiss special scene
Added a Flora blowjob special scene
Added a Flora sex special scene
Added a location: roof landing
Added a vine fight minigame
v1.19a
New features
Added Isabelle's Chops and Nocs quest
Added an Isabelle special scene
Added a location: music classroom
Technical changes
Updated most of the images in the chapter select menu
Revamped the chapter select menu to ask the player about all choices made up to that point before they jump in
Fixed bugs
The player would not be able to progress King of Sweets after having finished Stolen Hearts
The player could get softlocked in Twisted Desire should Isabelle be hidden due to Gathering Storm
v1.18.1
New features
Added Jacklyn's King of Sweets quest
Added a Jacklyn handjob + blowjob special scene
Fixed bugs
The player could play through both Buried Truths and Gathering Storm even after having disabled romance with Isabelle
The player could talk/flirt with Lindsey and Isabelle even after having disabled romance with them
Attempting to enter the women's bathroom at 8 PM in The Glowing Spider Eggs on the same day the player agreed to meet Isabelle in the forest glade at sunset to bury the box of chocolates in Buried Truths would cause some shenanigans
The player could be blocked from entering the Nurse's office by Flora/Maxine even when required during the challenge with Kate in Twisted Desire
The Poolside Story quest guide would wrongly tell the player that they needed to combine the glass shard with the charger cable to progress
v1.5
Another Chance 1.5:
This update has two major parts.
First, is the new quest that will be standard with each of our monthly updates, with this month's being Buried Truths, a quest for Isabelle's love path.
This quest might not be as saucy as some of our other quests, but what it lacks in tits it makes up in emotional maturity. But don't worry! The sauce is coming back real soon. Our next few quests will definitely by plenty sinful. Some of our livestream watchers might have gotten a peek already! (P.S. we stream game creation every weekday from 2 P.M. to 5 P.M. EST, come watch).
But secondly, I dedicated this update to being a bug-fixing / QOL improvement update and tried to fix as many errors as I could. I played this game up, down, left, right, in, and out and must have fixed over 50 bugs if not more. This is not to say I can guarantee this version is completely bug free. I am sure some of you will manage to unleash such an unholy amalgamation of mouse clicks and key strokes that will unearth bugs never before even imagined. But we are getting closer to that. I really want this game to be something special, and I think with each update we are nearing that goal.
A semblance of a changelog:
New Buried Truths quest with one new gallery scene.
Fixed extreme slowdown and lagginess of main menu when you opened the game.
Reworked pretty much all quest guides to be more pleasing and intuitive. Making it a lot easier to find unstarted quests.
Made opening the school locker a little easier.
Added more dollars around the school.
Fixed text kerning that affected all text over two sentences.
Fixed Jo running around naked after drinking her tea.
Fixed game crashes, softlocks, and many, many more bugs.
v1.3
X-Ray Mode updated!
Fixed X-Ray mode not turning on when Caps Lock was enabled.
Now Patreons have the ability to switch between underwear x-ray and full nude x-ray.
Two new Achievements (Burned Notice + Goose Goes, Hank!)
One new Quest with Two Mrs. L scenes (Stolen Hearts)
One new side scene – The Nurse's First Strike.
New character introduced – Maxine!
A few miscellaneous items added throughout the school.
Multiple items throughout the school updated with new lines.
Lots of miscellaneous bug fixes and small improvements.
Fixed books being in incorrect capitalization when used as an item.
Stolen Hearts quickstart and both scenes in Gallery.
Made all quickstarts unlocked from the start
How To Install Another Chance
---
Extract
Play the game
Another Chance Free Download
---