Vow Me Faeries Free Download Latest Version
Vow Me Faeries Download Walkthrough + Inc Patch Mod Apk For PC Windows, Mac, Android – Gustav lives a peaceful life and never questions himself about things around him.
Developer: TeamAlters Patreon
Censored: No
Version: 0.9.5a
OS: Windows, Mac, Linux, Android
Language: English
Genre: 2dcg, ahegao, animated, big ass, big tits, fantasy, humor, male protagonist, mobile game, monster, monster girl, parody, transformation, vaginal sex
Overview
---
You play as Gustav (name can be changed) a mage who doesn't know his origins but who has been well-trained by a super-strong mage, Mavis, alongside his "half-sister" Lucy. Gustav lives a peaceful life and never questions himself about things around him until strange events start to occur, such can only be nailed with seriousness and a lot of responsibility, both of which Gustav is experiencing right now!
But it's not all about mystery… love and comedy are also at stake, as a huge variety of characters to interact with (being added little by little) and of course, the H element that we all like.
Just taking notes: We want to do something similar to what Hiro Mashima did with Rave, Fairy Tail, and Edens Zero to reuse characters in a new story. The characters' history has been modified but we intend to keep their main qualities such as appearance, fighting style, and much of their personality.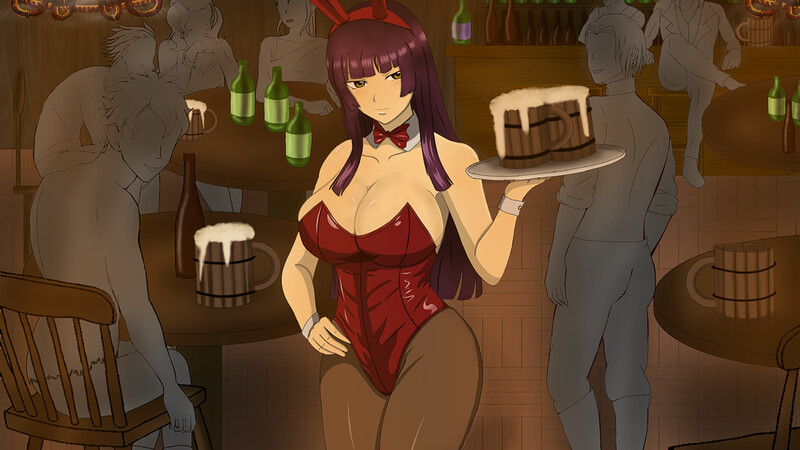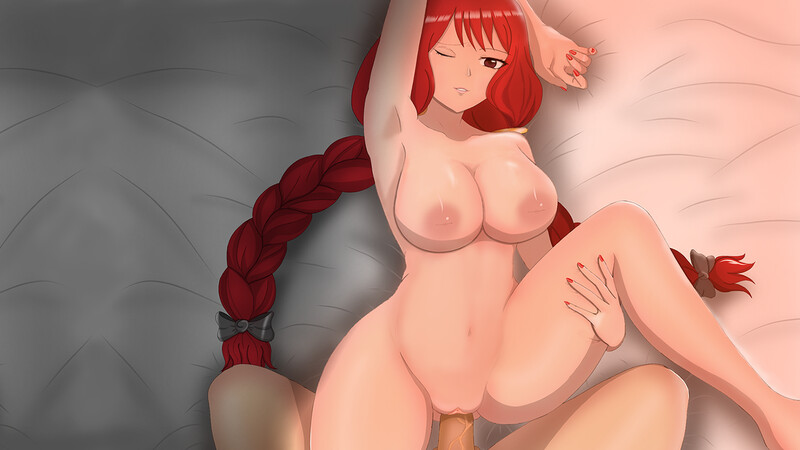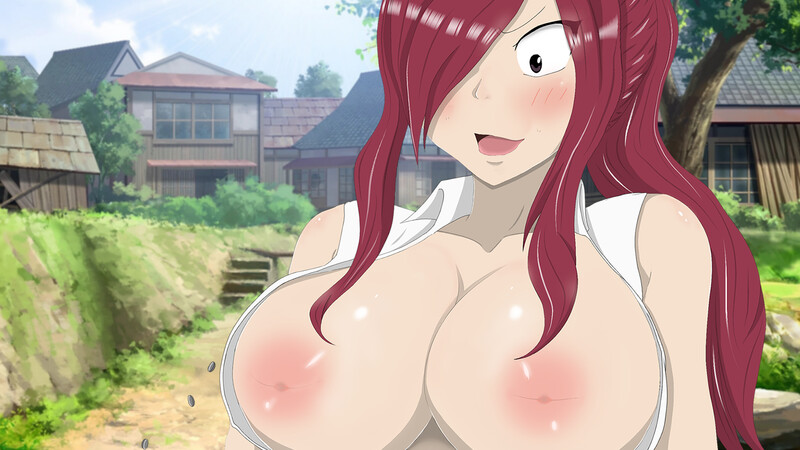 0.9
Log:

+ Erza event (H-Scene)

+ Irene event (H-Scene, following Erza's event)

+ Story event (Heavy text based + Images)

Total of 7 new images + 3 variant images
0.8
1 event was released before for patrons only (Lucy),
A new history event,
A new event featuring Erza,
A new event featuring Kagura.
In total, 11 images were draw in this update with 16 variations.
Log 0.7:
+Story progression
+7 new images with a total of 68 variants
+2 new H-scenes (one of them are code protected, you can unlock it HERE)
Wardrobe unlocked for Lucy
Two new characters; Zera, Flare, added!
4 bugs fixed!
Return buttom Fix
log 0.6:
In this update, we had 13 new images, with 72 variations. We fixed bugs and fixed almost all characters, there are still some like Levy to fix, but we will do that in the future. Despite not having new story content, there are many new images, we recommend you play.
Log 0.4.5
Irene sex scene 3 new images!
Erza's new event (After Irene scene)
We gave wendy 2 body choices, whoever liked her without breasts could have it, and whoever wanted her with breasts would have it too
Sex scene with Irene, 3 new images for Irene!
Wendy's scene, with transformation containing 2 images + 1 sprite of her with nude body variation (+1 image) and 9 different reactions!
Minerva scene forcing Lucy to lick her, a total of 1 image with 1 variation!
MC swearing that will make Minerva suffer +1 image!
Both these events are due to the story progression that is possible by accessing Porlyrusica's house!
Log 0.4.0a:
There were simply 8 new renders for this version, 5 of them are of places (BG), 2 are Juvia (with 16 variants) and Kagura (with 16 variants as well), and a scene with Kagura in the bunny outfit (Bar Working story progress Ev) also Irene's scene (Animated) in this version has 3 unique renders, in which 3 variants were made FOR EACH (redrawn, no photoshop), having a total of 9 layers! It's a huge hassle, but our artist managed to deliver within the 7 days proposed, hope you guys like it.
Story progress was made, and the game will state sandbox back as gameplay-wise.
Log 0.3.5:
This update again brought some fixes to the sprites of the characters. This time it's definitive, I'm rather pleased with the result right now, so I'll keep them that way.
The continuation of Lucy's event has been added, of course, I will gradually release the story progress. The "sandbox" element of the game is a little stuck, but there's not much to do since I can't draw the whole story in a single update :/ Hope you understand.
We have two new events for Erza, and one more for Irene. In this update the focus was on normal renders, I'm also practicing the scenario a bit and replacing the current ones (which were from google) for drawn ones. I haven't been able to replace everything yet, but I plan on making and refining the ones I've already made.
There were a total of 7 new renders + corrections to existing sprites. (Lucy, Erza, and Irene) Added more expressions for all characters as well + as 3 new scenario drawing (replace).
How To Install Vow Me Faeries
---
Extract
Play the game
Vow Me Faeries Free Download
---