Lunars Chosen Free Download Latest Version
Lunars Chosen Download Walkthrough + Inc Patch Mod Apk For PC Windows, Mac, Android – Explore the world and meet unique characters, with their own stories to discover.​
Developer: PTGames Patreon
Censored: No
Version: 0.23
OS: Windows, Linux, Mac
Language: English
Genre: 3DCG, Male protagonist, Male Domination, Exhibitionism, Masturbation, Transformation, Sandbox, Voyeurism, (Optional) Futa/trans, Big tits, Groping, Romance, Harem, Incest
Overview
---
Being a god has its perks but it can be a lonely and boring existence. Some deites enjoy creating new worlds, while others like to fight amongst one another, destroying whole galaxies in the process.
One particular lifebringer goddess found a more subtle form of entertainment. On her eternal watch over the planet she infused with life, she sees a young man expelled out of his family home and move in with his oldest friend Katie. Little does he realize that there will be much more change, sending his life down a path he could never have imagined.
This is the story of the most recent recipient of the goddesses gift, who she hopes will be just as pleasing as the others.
The game is a sandbox game created in Ren'py. Explore the world and meet unique characters, with their own stories to discover.​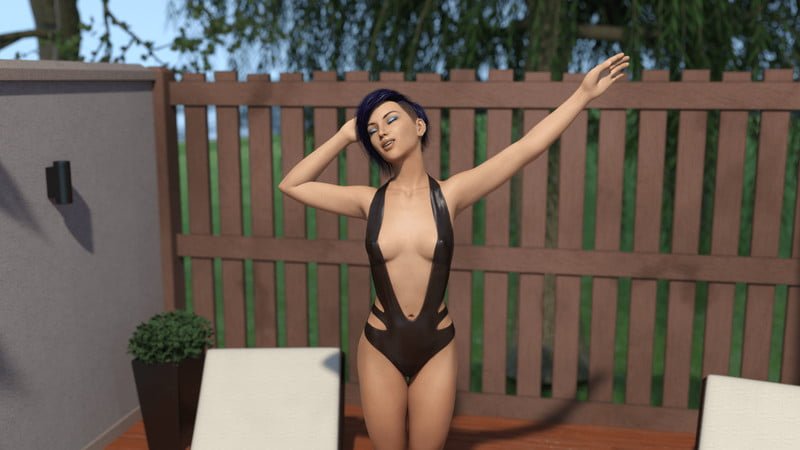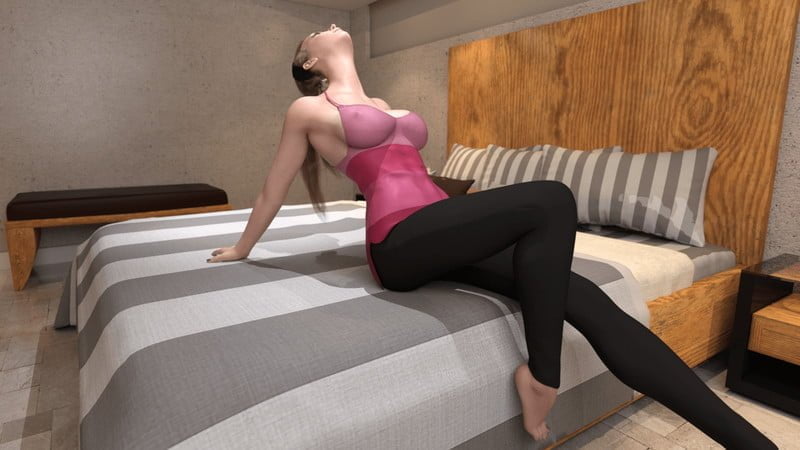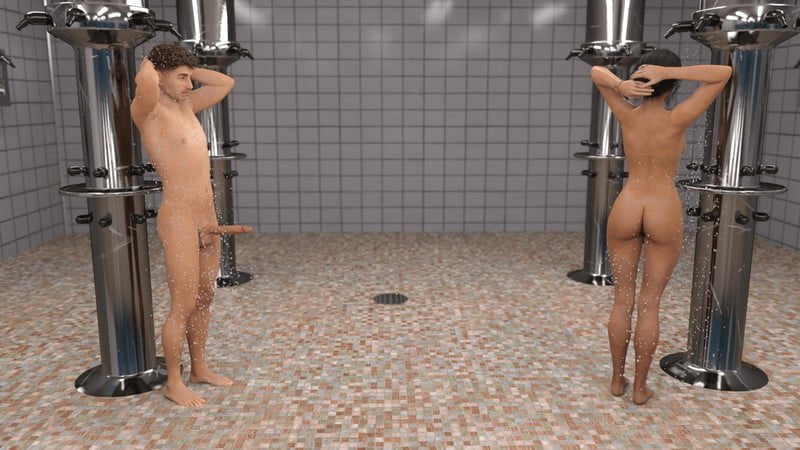 v0.23
Note – New game recommended if you want the achievements.
If you want to continue an old save, you'll have to go to the old save location /appdata/roaming/lunarschosen-1549893754 and move them to the new one which should be /appdata/roaming/ren'py/ptgames/lunarschosen. Similar changes should be made to MAC and android save locations.
Of course, if you are starting a new save, you don't need to worry about that as the game will automatically save and load in the new location!
– 12 New story scenes
– 1 New mind read scene in the club
– 2 new photoshoots
– 51 New achievements
– 5 New secret images
– Fixed a whole load of unreturned calls, which should greatly reduce error log sizes.
– Improved a load of old code
– Updated two old scenes with improved renders and new animations!
v0.22
– 12 New main story scenes
– 5 New side story scenes
– 4 New repeatable scene
– 2 New Halloween events
– 1 New photoshoot
– Added 8 outfits for Emily
– Added ability to change what Emily wears to work during the day
– Added Dialogue Box Opacity slider
– Added a load of replays
– Fixed hundreds of typos
– Fixed multiple visual errors
v0.20.0 Public
– 13 New story scenes
– 3 New Repeatable events
– 2 New toys added to the store
– 4 New scenes to pass the time in MC's room
– A new character profile page on the PC, allowing you to recap their stories and who they are.
– 1 New photoshoot
v0.19
– 13 New story scenes
– 2 New photoshoots
– 5 New room pictures
– 1 New repeatable event
– 4 New secret images
v0.18 Public
V0.18 is finally here for everyone! This is a pretty big update in terms of number of new things, while some of the scenes are short, there's a lot of story in them. There's new scenes for every character, including the introduction of a brand new main character! There's also some side story, photoshoots, a bunch of secrets and two small Halloween events!
– 15 New story scenes
– 4 New Photoshoots
– 2 Halloween events
– 1 New side story scene
– 10 New Replays added
– 10 New secret images
v0.16
– 13 New story scenes
– 1 Side story scene
– 4 Photoshoots
– 6 New Replays
– 7 New secrets
– New club menu images
– 2 New club "mindread" scenes
– Bugfixes
v0.15
This update changed quite a bit during development from what was originally planned. There was a whole house navigation overhaul, a bunch of new secrets, new ways to decorate the players bedroom and a whole bunch of story content added. It also contains the longest scene I've done for the game so far. I know, I said that in a previous update not long ago, but this scene beats any previous ones in terms of number of renders. I think it's the first that hits over 110 renders for a single scene.
v0.14
– 12 New Story Scenes
– 3 New photoshoots
– New secrets
– Revamped house navigation
– New at home interactions (WIP)
– 2 New mind reading scenes in the club (one futa, one not)
v0.13 Public
– Christmas Event!
– 7 New story scenes
– 2 New Photoshoots
– 2 New places to read minds
– 7 New secrets
– A whole new animated main menu
– Player can now sleep to the next day with Katie when progressed with her story enough
– New animated repeatable event with Katie and Amber
– Revamped renders from an old Claire scene
v0.12.2 Bugfix
– Fix the Meg visit bug.
– Fixed the Emily photostudio bug.
– Added a work around for any "Lost the nav bar" bugs
– Fixed some typo's
– Fixed the name of the game. Finally.
– No new content, you only need to download this version if you've hit either of the first two bugs listed above.
v0.12.1
Fix a bug with events with Jessica.
v0.12 Public
– 12 New story scenes
– New largest ever scene, Claire's birthday event!
– 5 New photoshoots
– 1 Side character scene
– New secrets
– A new way to pass the time, play Pairs on the PC!
v0.11 Public
– 14 New story events
– 5 New photoshoot
– 4 New side characters introduced
– More secrets!
– Lots of bug fixes
If you played any of the V0.11 beta versions, it's recommended you load your V0.10 save and play from there as some scenes and additional options have been added.
v0.10.1
bugfixes
v0.10 Patreon
– 14 New story events
– 4 new photoshoots
– 1 New location
– 2 new repeatable events
– 17 new minor events to see in the fetish club once opened
– 20 secrets hidden throughout the world
– New way to advance time, playing games on the PC!
– A huge amount of typo's fixed. Like so many. My god so so many…
How To Install Lunars Chosen
---
Extract
Play the game
Lunars Chosen Free Download
---