Damsels and Dungeons Free Download Latest Version
Damsels and Dungeons Download Walkthrough + Inc Patch Mod Apk For PC Windows, Mac, Android – you play a man who is managing a group of female adventurers
Developer: Amaraine Patreon
Censored: No
Version: 1.18.2 Final
OS: Windows, Linux, Android
Language: English
Genre: 3DCG, Male protagonist, Oral sex, Romance, Seduction, Vaginal sex, Combat, Cosplay, Fantasy, RPG, Adventure, Group sex, Handjob, Harem, Pregnancy, Spanking
Overview
---
In Damsels and Dragons you play a man who is managing a group of female adventurers — 4 at first, but more as time goes on — forming parties, sending them on adventures, getting them magic items, etc. Over time you will gain the affection of your adventurers, learn to cast spells, and engage in acts of lust and perversion.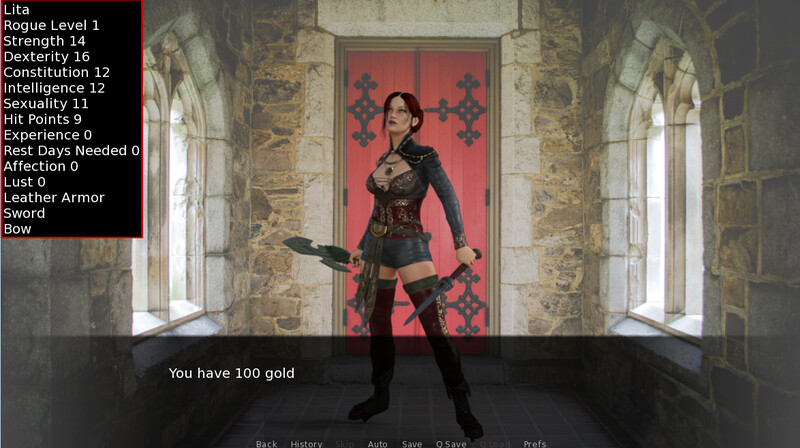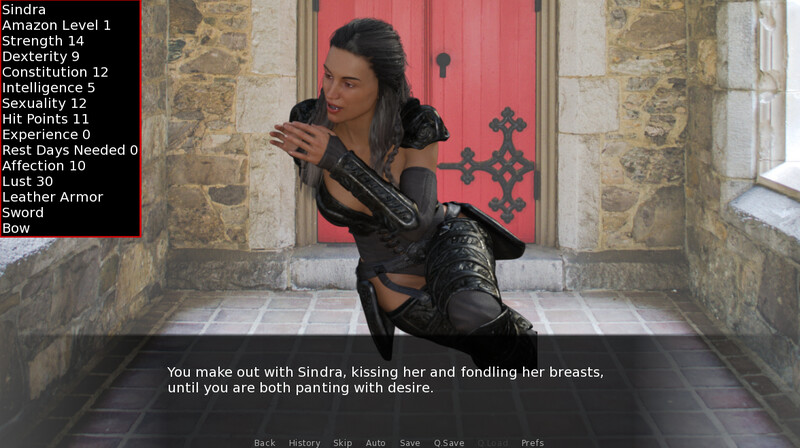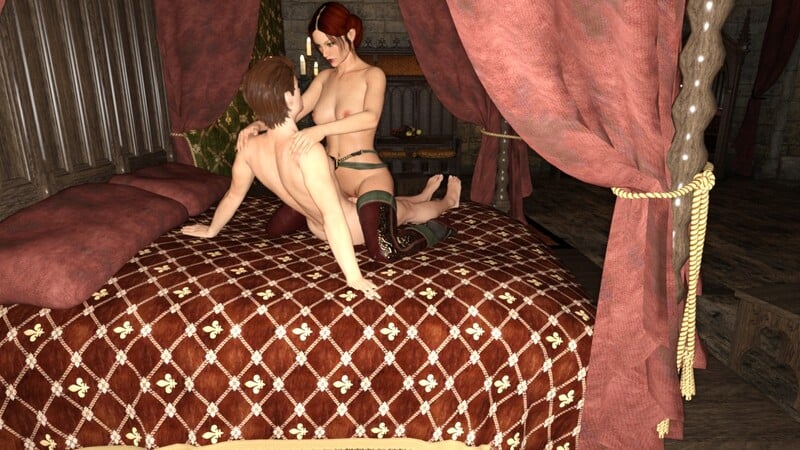 v1.18.2
N/A
v1.16
-added more text variety
-added full screen blowjob renders
-a new render that displays after completing each kind of mission
-a new scene featuring Shamira and Khoraja.
-little improvements and bug fixes.
v1.15
New Content:
Anal sex renders for the girls who did not have full screen renders have been replaced with full screen versions
There is a new scene with Shamira.
UI Improvements:
There are more tool tips.
"Adventure" and "Mission" are now separated out on the main screen, so you can go directly to sending your girls on an adventure without visiting the mission screen.
Bug Fixes:
Some dialog that caused a bug has been fixed.
Putting a girl in bondage now shows the appropriate picture and text.
Functionality Changes:
Named characters no longer are available for recruiting if they are dead.
There is now a setting screen where you can choose the level of scaling you want to have exist in the game, whether you want the default state of recruits to be fertile, etc.
v1.14
New Content:
A significant amount of text has been added to various sexual actions. Many actions will give you different text in different circumstances, and the system is set up for more variation in the future.
Added a scene with Shamira involving the Masocishm fetish.
UI Improvements:
Many text buttons have been replaced with something graphically more attractive, with tool tips. The old tutorial text has, in most cases, been replaced by the tool tips, which will be available throughout the game.
You now click a button to send the girls on a mission, rather than them automatically going when the mission is full.
When a girl is speaking, her name will be listed as the speaker.
In addition to Gold, Mana, and remaining Attention, the information that appears when interacting with girls for sexy times now includes how many girls have yet to be checked for whether they want sexy times or not, allowing you to make more informed decisions about how to spend your attention.
Bug Fixes:
If you exit the mission screen after assigning some girls to a mission, but not enough, the game now removes them from the mission, rather than leaving them on with the date to complete the mission not set.
How To Install Damsels and Dungeons
---
Extract
Play the game
Damsels and Dungeons Free Download
---