Cockham Superheroes Free Download Latest Version
Cockham Superheroes Download Walkthrough + Inc Patch Mod Apk For PC Windows, Mac, Android – You play as a young, muscle-bound, horse-hung superhero.
Developer: EpicLust Patreon
Censored: No
Version: 0.2.1
OS: Windows, Linux, Android, Mac
Language: English
Genre: big tits, big ass, milf, animated, titfuck, humor, parody, 3dcg, male protagonist, superpowers, oral sex, adventure, mobile game
Overview
---
You play as a young, muscle-bound, horse-hung superhero who recently joined the Cockham League of Justice in charge of fighting sex crime in the pervert-infested city. Will you use your Super-Powers to bring notorious Super-Villains to justice or will you let the temptation of Evil overtake you and become a Super-Villain yourself?…​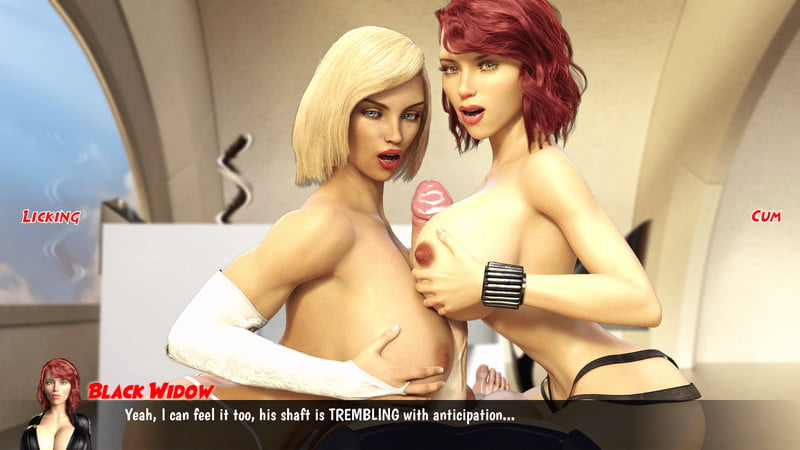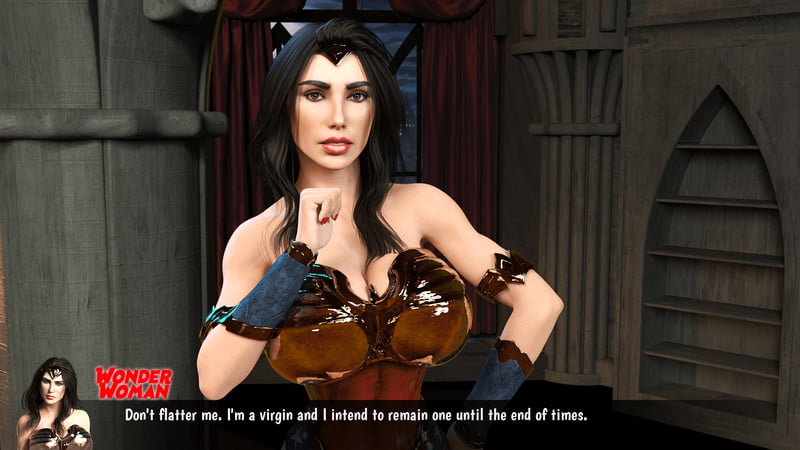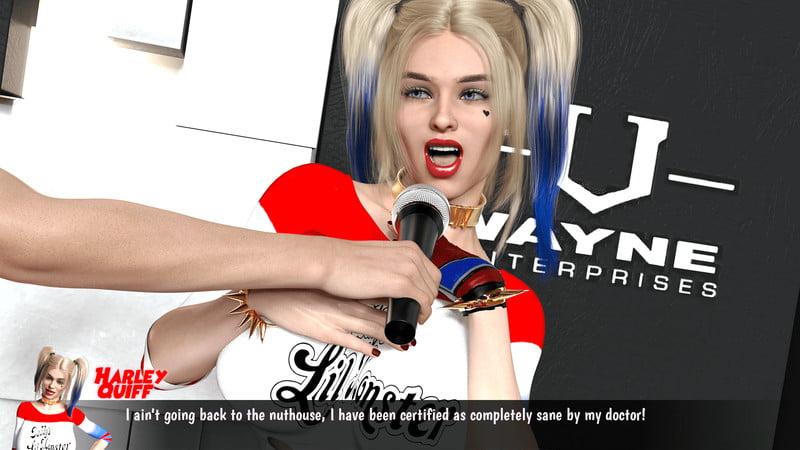 v0.2.1
– Quest 02 implemented – sex with Lara Crotch.
– Super-Combat training with the Black Widow at the gym. Two scenes (so return), one with a "happy ending".
– Super-Agility training with Wonder Woman at the gym (ending in a blowjob).
– Super-Seduction training with Captain MILF in her room at night (sexy scene with breastfeeding).
– Super-Strength training with Superman at the gym (Super-Villain or Super-Hero point available).
– Sex scene with the Black Widow at the pool during the day available (extended scene if MC has acquired the Cockring of Lust).
– Lingerie sessions with Powergirl in her room at night (ending in a footjob)
– Lingerie store available with a handjob scene with store clerk available.
v0.2
This update focuses on expanding the town with many new characters to meet.
– Mission 03 implemented – Talk to Captain MILF in the hall in the morning to unlock.
– Mission 03 sex details – Scenes with Mayor's daughter + new character Honoka.
– Several town locations added: Sirens Club, Mafia, Lois' Flat, Harley Quiff's Den, Mayor's House, Frost Towers, Chinese Triad.
– Go on the beat with Captain Sawyer (ask about sex crimes during the day at the CCPD – needed to unlock Harley's den, also need Super-Agility as starting superpower).
– Yoga Stretching scene with Captain MILF added (go to her room at night).
v0.1.5:
– Mission 02 implemented – sex with Sexy Luthor and Sergeant Dani.
– gym added: happy endings with Wonder Woman and Powergirl available, other small sexy scenes.
– Acquire Super-Senses Level 1 by training with Powergirl in her room during the day.
– Audit Girl massage scene extended to titfucking.
– Audit Girl jacuzzi scene added (available every week when she needs cleaning (- talk to her)).
– Blowjob scene with Captain MILF in the pool sauna added.
– Dildo masturbation scene with Black Widow in her room added.
– 3 more girls added to the jacuzzi jerkoff sessions.
v0.1
– Audit Girl costume quest implemented. Another quest also available (finding a board game to play twister with Wonder Woman).
– Mission 01 implemented. Sex with Sophia Porker, optional footjob by Captain Sawyer (Super-Senses needed – if you want to cheat that to unlock the scene, type this in the console (shift+o to open it, console not available on Android): mcsenses = 1))
– Compound locations: MC room, girls' rooms, pool, main hall, library, added.
– Cockham City map implemented with 2 initial locations available, 2 more can be added (but nothing really going on there at this stage).
– Side naughty scenes: Twister game with Wonder Woman (lose and win scene, Super-Agility needed to win, to cheat that to unlock the scene, type this in the console (shift+o to open it, console not available on Android): mcagility = 1)), , photoshoot session with Lois Pane, Back rub with Audit Girl, jerk off in jacuzzi.
– Quest screen with hints implemented (all missions and quests so far are EASY).
– Gallery extended
It consists essentially of the framework for the game to build upon. Apart from what's in the changelog, small interactions are available with various characters in various places that can be expanded in the future. A couple of these interactions are random so you might want to re-visit the place and the girl to get both of them: 2 different scenes in Powergirl's room at night and 2 different scenes at the pool with Captain MILF, also in the evenings. Otherwise, there is no grind, you don't need to repeat anything to get to see something you haven't seen and you don't need no money!
All extra super-powers are useful at one stage more or less, although Super-Senses and Super-Agility are REQUIRED to unlock either a footjob with Captain Sawyer or winning the twister game with Wonder Woman.
Intro
Initial Release
How To Install Cockham Superheroes
---
Extract
Play the game
Cockham Superheroes Free Download
---