A Town Uncovered Free Download Latest Version
A Town Uncovered Download Walkthrough + Inc Patch Mod Apk For PC Windows, Mac, Android – You play the new kid in town, a senior high school student is who is just trying to get through the final years of his teenage years.
Developer: GeeSeki Patreon
Censored: No
Version: 0.42a
OS: Windows, Linux, Mac, Android
Language: English
Genre: 2DCG, Animated, Incest, Milf, Exhibitionism, Voyeurism, Seduction, Lesbian, Freeuse, Oral Sex, Vaginal Sex, Anal Sex, Titfuck, Group Sex, Male Protagonist, Lactation, Mobile game, School setting
Overview
---
You play the new kid in town, a senior high school student is who is just trying to get through the final years of his teenage years, one day at a time. When one night, you accidentally happen across this alternate universe where public lust and sex are socially acceptable. Imagine a world where you can have sex anywhere at any time you feel like it with anyone you want? Which begs the question; What bad could ever happen?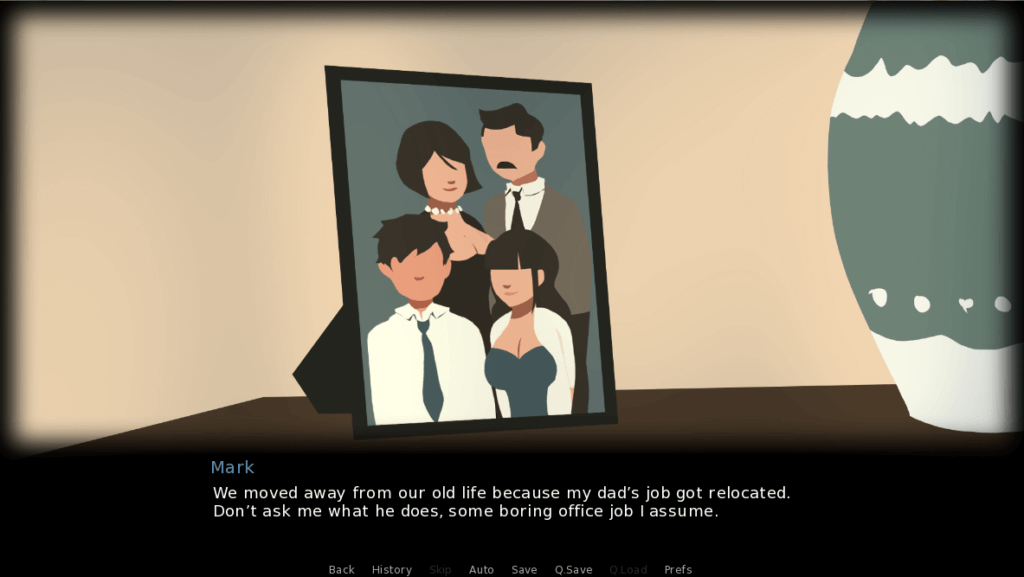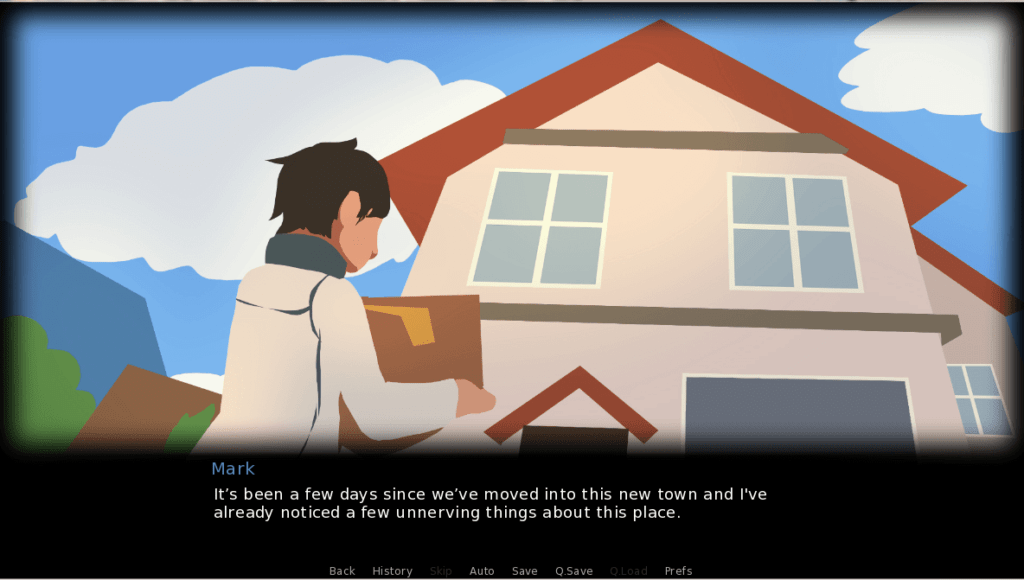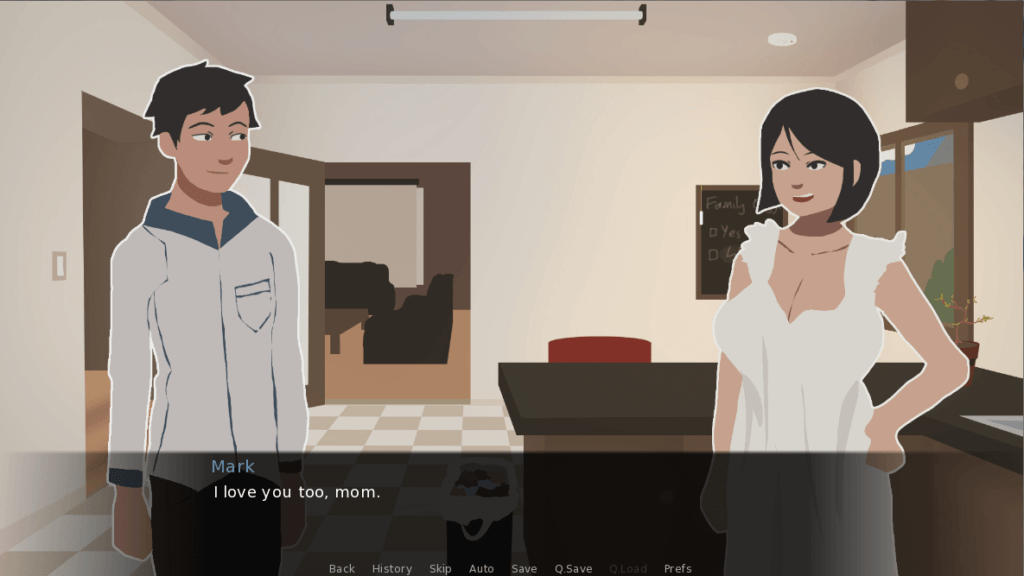 Alpha 0.42a – The Modelling Update
+Hitomi side story progression
+Added night assets for Office Lobby
+Added 'How to Model Effectively for Aritst' in 'For Idiots' section on PC
+Added 'Drawing Anatomy' item for Hitomi's Story
+Added sprite work for various scenes
+Added CG scene for 'Warehouse Foreshadowing' main story scene
+Added H-scene 'Missus Mating Press' (talk to Missus after completing her side story)
+Added H-scene 'Janae Plowed Over Boxes' (talk to Janae at the retail store)
+Added H-scene 'Hazel Backroom Cowgirl' (talk to Hazel at the adult store)
+Updated Mall background with updated assets
+Fixed mis-trigger bug with Jane's storyline in the hallway at night
+Fixed various minor bug fixes
Alpha 0.41a – The Chase Update"
Password: shovelshow
+Main Story Progression"
+Added Hitomi Side Story"
+Added Zariah DJ Booth Sprite
+Added Edward's Tapes CG Assets
+Added Zariah Reverse Seated Cowgirl H-Scene at the Nightclub (Talk to her at nightclub)
+Added Missus Standing Shower H-Scene (Go in when finding her taking a shower)
+Added Effie Couch H-Scene (Visit her on a Saturday morning)
+Added ability to assign Mr Smith's role individually
+Added spritework to Main Story
+Fixed BG asset for Eloise's lobby assistant
+Fixed email mini-game's vertical alignment
+Fixed copy machine mini-game being marked as coffee run being complete
+Various other minor bug fixes
-End of main story assets not added in
Alpha 0.41b
+Disabled Email Minigame for the Office" color
+Fixed Coffee Run Minigame Bug
NOTE: If you're still getting the email bug, replay the minigame but fail it on purpose as the bug only occurs when you succeed.
CHANGELOG – The Electric Dreams Update
Alpha 0.40
+Main story progress
+Spelling, grammar, italics fixes
+Added train station location
+Added townhouse entrance location
+Added forest safehouse interior location
+Added office tasks minigames to Main Story
+Added BG & CG asset for tour scene with Eloise
+Added CG assets for quick reminder main story scene
+Added CG assets for knockout news main story scene
+Added forest safehouse exterior location
+Added Missus kitchen seatfun H-Scene (talk to her in kitchen after end of her side story)
+Added Teghan female bathroom H-Scene (random encounter at Uni on Tuesday or Friday)
+Added Lailah H-scene when you visit Jacob's house during the day (random occurrence)
+Updated Meghan female bathroom H-scene encounter rate (Uni on Monday or Thursday)
+Updated researching CG asset
+Updated remaining menu screens with update UI assets
+Fixed repeating scene at the office after the tour with Eloise
-Edward's Tapes CG assets not final rendered
-Edward's Scene in Truth Comes Out CG asset not included yet
v0.39a
+Updated UI elements
+Main story progress
+Added main menu BGM
+Added new office BGM
+Added dev note on save and load page on how to delete save files
+Added final email proofreading minigame assets
+Added final copy machine minigame assets
+Added missing remaining assets for movie threesome with Missus x Jane (H-scene)
+Added Mc x Jane eating Effie out (H-scene, talk to Jane in the morning on a weekend)
+Added Jane movie date
+Updated Miss Allaway objectives
+Fixed incorrect sprite when asking Director Lashley out to the movies
+Fixed coffee run office task not working
+Fixed character name typo when hanging with Missus watching dramas
+Fixed phone objective text that goes over the box
+Fixed Miss Allaway's normal to casual wear sprite at the cafe
+Fixed event not triggering in the alleyway in Director Lashley's storyline
+Fixed HUD not showing up during Missus x Jane x MC storyline
-Jane post-movie dream sequences not added
-Lashley post-movie dream sequences not added
-Some menu screens still use old design
Alpha 0.38b
+Minor Bug Fixes
Alpha 0.38a – The Red Ribbon Update
+Main Story Progress
+Updated More H-Scenes to new H-Scene Code Structure
+Added Office Copy Machine Mini-game
+Added Email Proofreading Mini-game
+Added Post Nut Clarity CG Scene
+Added Lashley's Eye 2 Eye Kiss CG
+Added Patron-voted H-Scene #1 (Missus x Jane x MC in Boxfort)
+Added Patron-voted H-Scene #2 (Lashley visits you on a Sunday after the 20th)
+Added Lashley's Bedroom Interior BG
+Added Eloise's Office Location
+Added Office Supply Room Location
+Added Lashley Movie Dates
+Added Edward's Actual VR Headset Mini-side story
+Fixed Townhouse button lighting bug
+Fixed Lashley's Objective too long bug
+Fixed Alanna showing up when she's on break bug
+Fixed Corner Store pushing you to the map bug
+Fixed Restaurant pushing you to the wrong map section bug
+Fixed Wabee Cheat Bug
+Fixed and Clarified Some Objective Prompts
-Lashley Post-Movie Dream Sequences not added
-Office Copy Machine Mini-game Assets Temporary
-Email Proofreading Mini-game Assets Temporary
v0.37a – The Memory Update
+Updated the Rest of the H-Scene Code to Have it Loopable
+Main Story Progress +Spelling and Grammar Fixes
+Added Pre-Load Options for Lashley
+Added Mall Stores Interior Final Assets
+Added Night Version of Office Floor
+Added Remaining Sprite work for Lashley's Side Story
+Added Lashley's Hunger CG Scene & H-scene
+Added Psycho Breakdown CG Scene & H-scene
+Added Evie Character Sprite
+Added Evie Button in Eloise's Lobby
+Updated Elevator Assets
-Lashley's Post Nut Clarity CG Complete but not Fully Coded
-Zariah's Party VIP Section H-Scene still need to be Rendered
-2x Uptown Locations still need to be Rendered
-2x Office Minigames Incomplete
-2x Office Locations still need to be Rendered
Alpha 0.36a – The Drunk Update
+Spelling and Grammar Fixes
+Completed Lashley's Storyline
+Updated Some H-Scene Code to Have it Loopable
+Added School Parking Lot BG for Lashley's Story Scene
+Added Safety and Home Life CG
+Added Lashley Drunk and Frisky Finger H-Scenes
+Added Lashley Drunk and Frisky Oral H-Scenes
+Added Lashley Drunk and Frisky Cunnilingus H-Scenes
+Added Lashley Drunk and Frisky Boobjob H-Scenes
+Added Lashley Drunk and Frisky Post CG Assets
+Added Lashley Aftermath CG Assets
+Added Funky Teas CG Assets
+Added Character Button Assets for Zariah's Party
+Added Dorothea Character for Zariah's Party Scene
+Added Sprite work for Multiple Lashley Scenes
+Added and Fixed some lines for continuity
-2x Uptown Locations still need to be Rendered
-Mall Stores Interior Final Assets Incomplete
-Lashley's Hunger Scene CG Incomplete
-Lashley's Ending Scene CG Incomplete
Alpha 0.35b
+Text Cleanup
+Fixed and Added Sprites in Office Elevator
+Fixed Violette Shocked Talking sprite
+Fixed End of Main Story bug (end as of this version)
+Fixed repeating dialogue bug throughout game
+Fixed Lashley Church scene and can now be reachable
+Fixed Waking up alone scene after movie night threesome sprites and background
+Fixed intersecting scene triggers in the Jane and Main Story
+Various Minor Bug Fixes
How To Install A Town Uncovered
---
Extract
Play the game
Password: shovelshow
A Town Uncovered Free Download
---