A Town Uncovered Free Download Latest Version
A Town Uncovered Download Walkthrough + Inc Patch Mod Apk For PC Windows, Mac, Android – You play the new kid in town, a senior high school student is who is just trying to get through the final years of his teenage years.
Developer: GeeSeki Patreon
Censored: No
Version: 0.44 alpha
OS: Windows, Linux, Mac, Android
Language: English
Genre: 2DCG, Animated, Incest, Milf, Exhibitionism, Voyeurism, Seduction, Lesbian, Freeuse, Oral Sex, Vaginal Sex, Anal Sex, Titfuck, Group Sex, Male Protagonist, Lactation, Mobile game, School setting
Overview
---
You play the new kid in town, a senior high school student is who is just trying to get through the final years of his teenage years, one day at a time. When one night, you accidentally happen across this alternate universe where public lust and sex are socially acceptable. Imagine a world where you can have sex anywhere at any time you feel like it with anyone you want? Which begs the question; What bad could ever happen?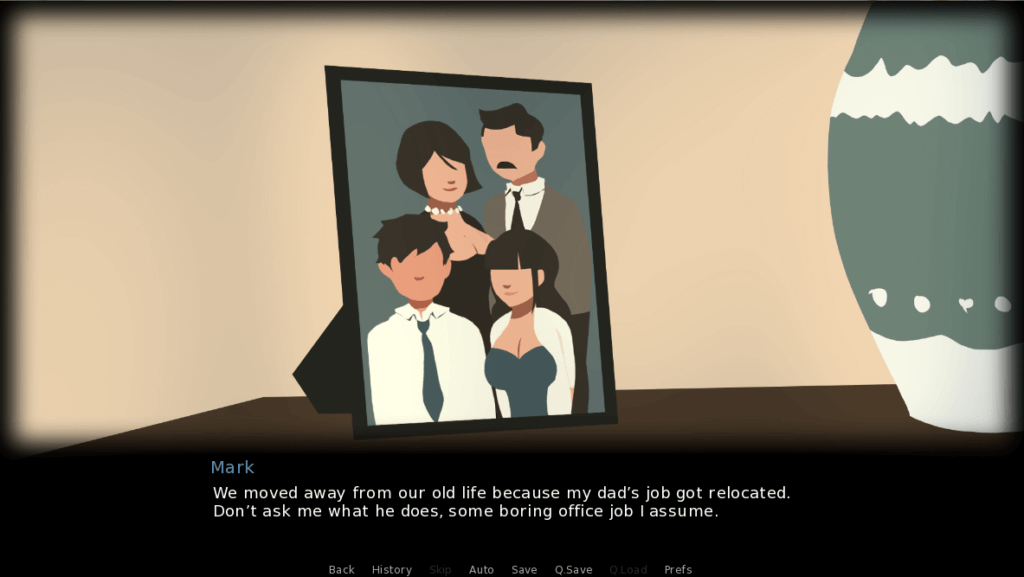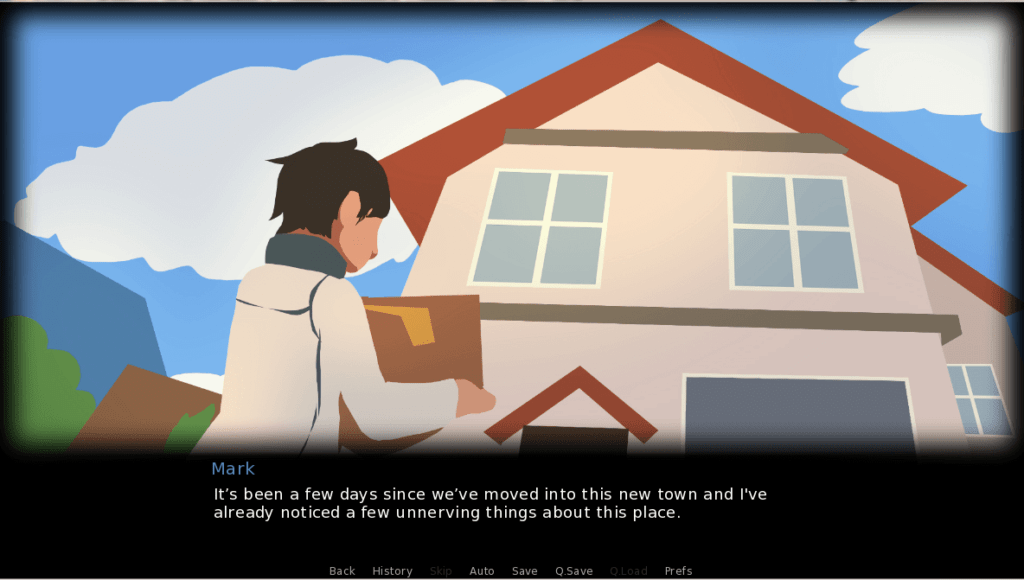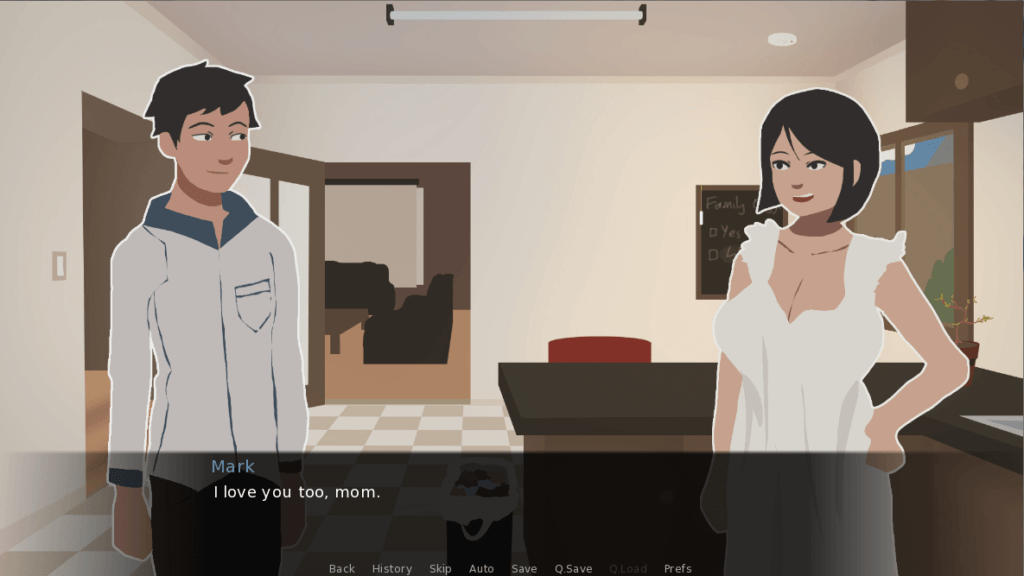 Alpha 0.44a – The Hitomi Update
+Hitomi Story Complete
+Added most Hitomi Story sprite work
+Added Effie H-Scene (Hitomi's Story)
+Added Hitomi H-Scene (VIP Heart To Heart)
+Added Hitomi H-Scene (Comic Book Backroom Press)
+Fixed missing trigger for Hitomi Story
+Replaced temp assets for Missus x Jane x MC chores scene
-Some Hitomi CG Not Yet Complete
-Drunk Girl Sprite Incomplete
Dev Note: I know people are gonna question the lack of dot points but I've discussed this in previous posts that the game is in a state where not a lot of tasks are required anymore. A lot of the work is really just all in progressing the story content and H-scenes. So thank you for your understanding! Game dev.
Also, no. There is no official android port, there are unofficial ones but the stability of those are questionable, play at your own risk.
Cheatcode: spearshake
Alpha 0.42a – The Modelling Update
+Hitomi side story progression
+Added night assets for Office Lobby
+Added 'How to Model Effectively for Aritst' in 'For Idiots' section on PC
+Added 'Drawing Anatomy' item for Hitomi's Story
+Added sprite work for various scenes
+Added CG scene for 'Warehouse Foreshadowing' main story scene
+Added H-scene 'Missus Mating Press' (talk to Missus after completing her side story)
+Added H-scene 'Janae Plowed Over Boxes' (talk to Janae at the retail store)
+Added H-scene 'Hazel Backroom Cowgirl' (talk to Hazel at the adult store)
+Updated Mall background with updated assets
+Fixed mis-trigger bug with Jane's storyline in the hallway at night
+Fixed various minor bug fixes
Alpha 0.41a – The Chase Update"
Password: shovelshow
+Main Story Progression"
+Added Hitomi Side Story"
+Added Zariah DJ Booth Sprite
+Added Edward's Tapes CG Assets
+Added Zariah Reverse Seated Cowgirl H-Scene at the Nightclub (Talk to her at nightclub)
+Added Missus Standing Shower H-Scene (Go in when finding her taking a shower)
+Added Effie Couch H-Scene (Visit her on a Saturday morning)
+Added ability to assign Mr Smith's role individually
+Added spritework to Main Story
+Fixed BG asset for Eloise's lobby assistant
+Fixed email mini-game's vertical alignment
+Fixed copy machine mini-game being marked as coffee run being complete
+Various other minor bug fixes
-End of main story assets not added in
Alpha 0.41b
+Disabled Email Minigame for the Office" color
+Fixed Coffee Run Minigame Bug
NOTE: If you're still getting the email bug, replay the minigame but fail it on purpose as the bug only occurs when you succeed.
CHANGELOG – The Electric Dreams Update
Alpha 0.40
+Main story progress
+Spelling, grammar, italics fixes
+Added train station location
+Added townhouse entrance location
+Added forest safehouse interior location
+Added office tasks minigames to Main Story
+Added BG & CG asset for tour scene with Eloise
+Added CG assets for quick reminder main story scene
+Added CG assets for knockout news main story scene
+Added forest safehouse exterior location
+Added Missus kitchen seatfun H-Scene (talk to her in kitchen after end of her side story)
+Added Teghan female bathroom H-Scene (random encounter at Uni on Tuesday or Friday)
+Added Lailah H-scene when you visit Jacob's house during the day (random occurrence)
+Updated Meghan female bathroom H-scene encounter rate (Uni on Monday or Thursday)
+Updated researching CG asset
+Updated remaining menu screens with update UI assets
+Fixed repeating scene at the office after the tour with Eloise
-Edward's Tapes CG assets not final rendered
-Edward's Scene in Truth Comes Out CG asset not included yet
v0.39a
+Updated UI elements
+Main story progress
+Added main menu BGM
+Added new office BGM
+Added dev note on save and load page on how to delete save files
+Added final email proofreading minigame assets
+Added final copy machine minigame assets
+Added missing remaining assets for movie threesome with Missus x Jane (H-scene)
+Added Mc x Jane eating Effie out (H-scene, talk to Jane in the morning on a weekend)
+Added Jane movie date
+Updated Miss Allaway objectives
+Fixed incorrect sprite when asking Director Lashley out to the movies
+Fixed coffee run office task not working
+Fixed character name typo when hanging with Missus watching dramas
+Fixed phone objective text that goes over the box
+Fixed Miss Allaway's normal to casual wear sprite at the cafe
+Fixed event not triggering in the alleyway in Director Lashley's storyline
+Fixed HUD not showing up during Missus x Jane x MC storyline
-Jane post-movie dream sequences not added
-Lashley post-movie dream sequences not added
-Some menu screens still use old design
Alpha 0.38b
+Minor Bug Fixes
Alpha 0.38a – The Red Ribbon Update
+Main Story Progress
+Updated More H-Scenes to new H-Scene Code Structure
+Added Office Copy Machine Mini-game
+Added Email Proofreading Mini-game
+Added Post Nut Clarity CG Scene
+Added Lashley's Eye 2 Eye Kiss CG
+Added Patron-voted H-Scene #1 (Missus x Jane x MC in Boxfort)
+Added Patron-voted H-Scene #2 (Lashley visits you on a Sunday after the 20th)
+Added Lashley's Bedroom Interior BG
+Added Eloise's Office Location
+Added Office Supply Room Location
+Added Lashley Movie Dates
+Added Edward's Actual VR Headset Mini-side story
+Fixed Townhouse button lighting bug
+Fixed Lashley's Objective too long bug
+Fixed Alanna showing up when she's on break bug
+Fixed Corner Store pushing you to the map bug
+Fixed Restaurant pushing you to the wrong map section bug
+Fixed Wabee Cheat Bug
+Fixed and Clarified Some Objective Prompts
-Lashley Post-Movie Dream Sequences not added
-Office Copy Machine Mini-game Assets Temporary
-Email Proofreading Mini-game Assets Temporary
v0.37a – The Memory Update
+Updated the Rest of the H-Scene Code to Have it Loopable
+Main Story Progress +Spelling and Grammar Fixes
+Added Pre-Load Options for Lashley
+Added Mall Stores Interior Final Assets
+Added Night Version of Office Floor
+Added Remaining Sprite work for Lashley's Side Story
+Added Lashley's Hunger CG Scene & H-scene
+Added Psycho Breakdown CG Scene & H-scene
+Added Evie Character Sprite
+Added Evie Button in Eloise's Lobby
+Updated Elevator Assets
-Lashley's Post Nut Clarity CG Complete but not Fully Coded
-Zariah's Party VIP Section H-Scene still need to be Rendered
-2x Uptown Locations still need to be Rendered
-2x Office Minigames Incomplete
-2x Office Locations still need to be Rendered
Alpha 0.36a – The Drunk Update
+Spelling and Grammar Fixes
+Completed Lashley's Storyline
+Updated Some H-Scene Code to Have it Loopable
+Added School Parking Lot BG for Lashley's Story Scene
+Added Safety and Home Life CG
+Added Lashley Drunk and Frisky Finger H-Scenes
+Added Lashley Drunk and Frisky Oral H-Scenes
+Added Lashley Drunk and Frisky Cunnilingus H-Scenes
+Added Lashley Drunk and Frisky Boobjob H-Scenes
+Added Lashley Drunk and Frisky Post CG Assets
+Added Lashley Aftermath CG Assets
+Added Funky Teas CG Assets
+Added Character Button Assets for Zariah's Party
+Added Dorothea Character for Zariah's Party Scene
+Added Sprite work for Multiple Lashley Scenes
+Added and Fixed some lines for continuity
-2x Uptown Locations still need to be Rendered
-Mall Stores Interior Final Assets Incomplete
-Lashley's Hunger Scene CG Incomplete
-Lashley's Ending Scene CG Incomplete
Alpha 0.35b
+Text Cleanup
+Fixed and Added Sprites in Office Elevator
+Fixed Violette Shocked Talking sprite
+Fixed End of Main Story bug (end as of this version)
+Fixed repeating dialogue bug throughout game
+Fixed Lashley Church scene and can now be reachable
+Fixed Waking up alone scene after movie night threesome sprites and background
+Fixed intersecting scene triggers in the Jane and Main Story
+Various Minor Bug Fixes
How To Install A Town Uncovered
---
Extract
Play the game
Password: shovelshow
A Town Uncovered Free Download
---