Zombies Retreat 2: Gridlocked Free Download Latest Version
Zombies Retreat 2: Gridlocked Download Walkthrough + Inc Patch Mod Apk For PC Windows, Mac, Android – Welcome to Crimson City! A city known for it's diverse districts, cutting edge technology, and promising citizens.
Developer: Siren's Domain Patreon
Censored: No
Version: 0.11.1a Beta
OS: Windows, Android
Language: English
Genre: 2DCG, 2D game, Adventure, Animated, Big ass, Big tits, Combat, Corruption, Groping, Horror, Incest, Male protagonist, MILF, Monster, Puzzle, RPG, Teasing, Voyeurism,
Overview
---
"Welcome to Crimson City! A city known for it's diverse districts, cutting edge technology, and promising citizens. However, everyone has their own dark secrets to hide. When a strange zombie outbreak occurs, it's up to one hero to save the beautiful women remaining and put a stop to this horrible mystery plaguing his home."
Zombie's Retreat 2 is an action RPG involving a young (18yo) adult caught up in a horrible incident. Taking place shortly after the events of Zombie's Retreat 1, our hero will learn more about the true mysteries involving the zombie outbreak while rebuilding his own district: The Grid.
Fight zombies, construct your own home base, and most importantly, 'bond' with your beautiful survivors!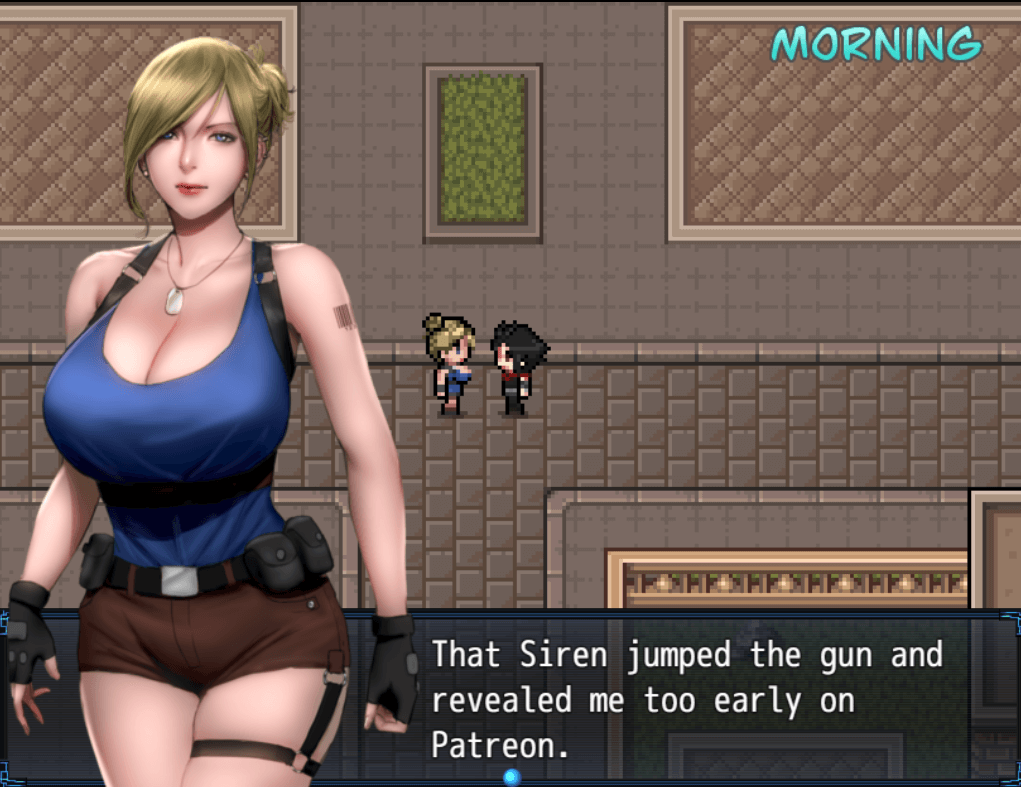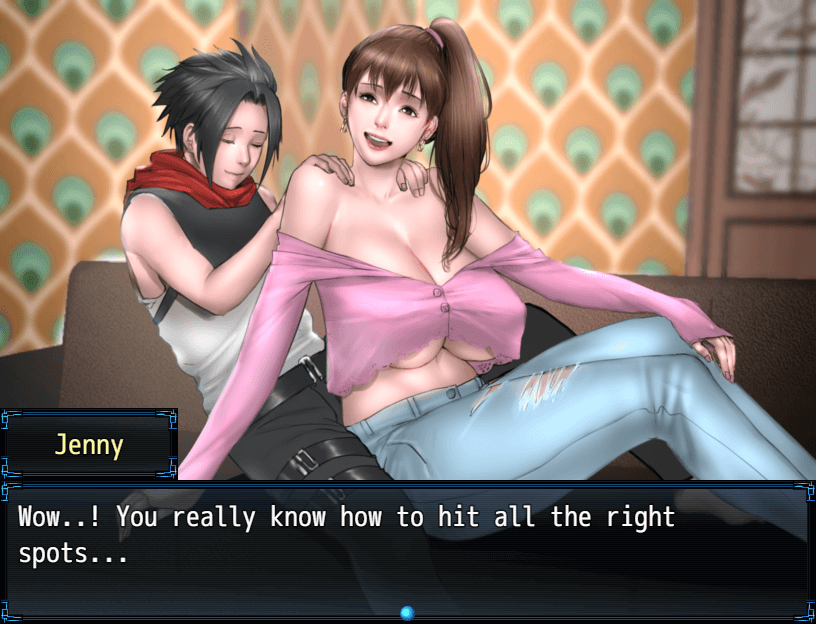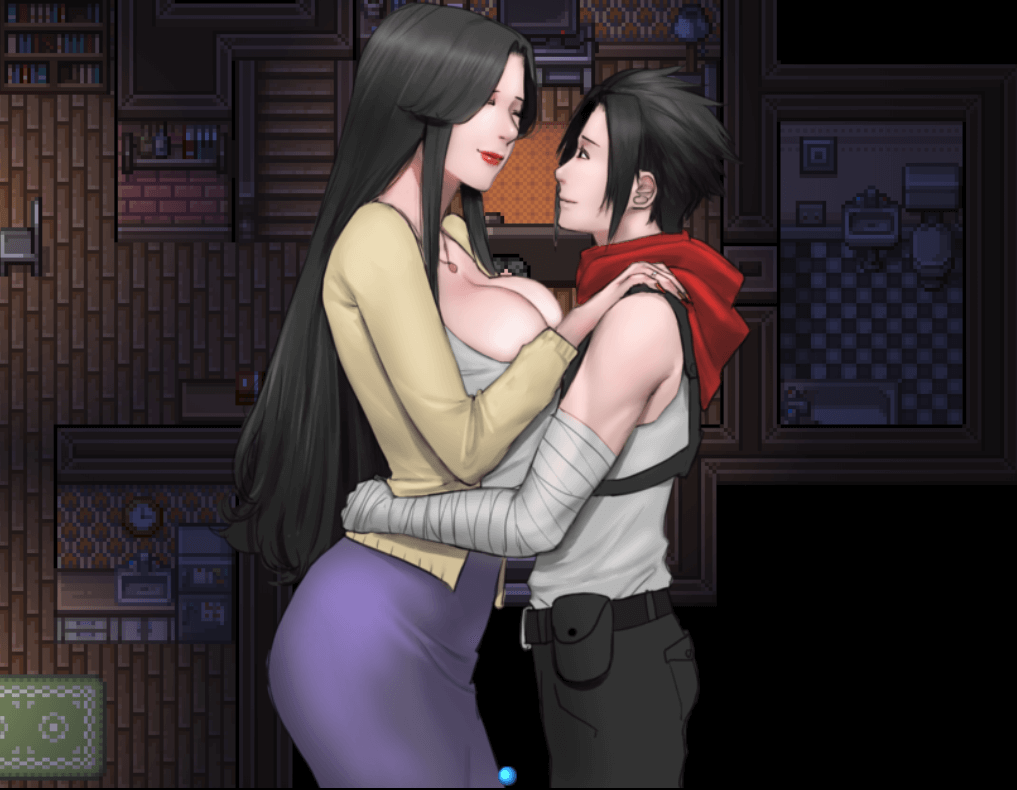 == Beta 0.10.1 Changelog ==
-Fixed audio issue (Android only)
-Fixed some typos and collision errors
-Added Quest Log support for the new Halloween content

Beta 0.10
Costumes Added:
Meredith Witch Outfit
Fiona Halloween Outfit

Scenes Added:
Meredith Witch Sex
Fiona Halloween Sex

Photo Added:
Meredith & Fiona Halloween (unlocks upon full completion of Halloween event)

== Content Update ==
Beta 0.10 introduces the first holiday event for Zombie's Retreat 2, starting with Halloween!
A spooky new district has been discovered in Crimson City and upon visiting, you run into some familiar faces with special
new outfits. What could Meredith and Fiona have planned for the night? Whatever it is, it's sure to keep you busy trying
to please them both!

To experience this event, there is a temporary NPC just below your house who will take you to the event. In a future update
accessing the event will be handled in an entirely different manner so expect this to change.
Happy Halloween!

== Other Bug Fixes ==
-Fixed an issue preventing the unlimited ammo cheat from working== Beta 0.9.2 Changelog ==
-General bug fixes/typos
-Slight dialogue change if you complete new quest before unlocking Subway system
-Added cheat for infinite ammo on easy/cheat mode
-Added new vendor in The Underground
-Sells Stacy Sweets ingredients if you've unlocked Stacy's Sweets Stashes
-Added a couple 1-time resource drops in Hospital 2F

== Beta 0.9.1 Changelog ==
-Fixed gallery
-Old plugin just… stopped working >_> Migrated to a new one so save files will auto update in The Grid to re-unlock
old pictures
-Fixed issue where you could re-attempt Violet Cup and break game
-Fixed issue where MC was standing in wrong place during a cutscene
-Fixed map issues including getting stuck when returning to The Underground by subway
-Affected save files should be free to move now
-Fixed a few typos
-Made a few tweaks to dialogue in various locations
-Violet's scene, a few Lucy cutscenes, etc


Beta 0.9 Changelog
Busts Added:
Violet
Michelle
Misty

Scenes Added:
Violet Handjob

Photo Added:
Jenny Cumshot (Unlocks from Jenny Night sex scene)

== Content Update ==

Beta 0.9 focuses on the story of Crimson City with the addition of The Underground – a shadowy district full of dirty secrets
and surprises!

To experience this continuation, you'll need to have progressed far enough in the game to meet Lucy. Her questline is where
the main story progresses from so continue to interact with her and learn more about the mysteries that lurk in the city!

== The Underground ==

(SPOILER WARNING!!!)

The new district, The Underground, serves as another peaceful hub for new activities. Here, you are able to buy/sell certain
resources which should help cover up for some shortages you may be having!

Additionally, The Colosseum is a new location within The Underground that should serve for a lot of really fun ideas later
towards the end of the game or even in the post game. Various boss fights including super boss fights are some of the things
planned for this area to provide challenges intended for those who are willing to attempt it!

Story/events in The Underground will likely expand in future updates as well


== Michelle ==

After being teased nearly a year ago, Michelle is finally able to be recruited in ZR2! As of Beta 0.9, she doesn't have any
story content just yet but her time to shine will be here before you know it!

In the meantime, she's awfully stressed. Given the current circumstances, it seems reasonable. But maybe there's something
or someone who's really driving up that anxiety.
How To Install Zombies Retreat 2: Gridlocked
---
Extract
Play the game
Zombies Retreat 2: Gridlocked Free Download
---