School Game Free Download Latest Version
School Game Download Walkthrough + Inc Patch Mod Apk For PC Windows, Mac, Android – School Game is a game with RPG elements.
Developer: Sloths Command Patreon – Discord
Censored: No
Version: 0.935 Bugfix 3
OS: Windows, Linux, Mac, Android
Language: English (machine translated), Russian
Genre: 2D Game, 2DCG, Male Protagonist, Mobile Game, Big Tits, Creampie, Sandbox, RPG, Simulator, Strategy
Overview
---
School Game is a game with RPG elements. You create your character and evolve in a school environement. Learn skills, buy equipement, meet classmates, build your reputation and budget, be a member of the student council and various clubs, and improve your relationship with the head of the student council, which you may decide to replace. Isn't it what everyone wanted in high school, even in student years: complete freedom of action?
​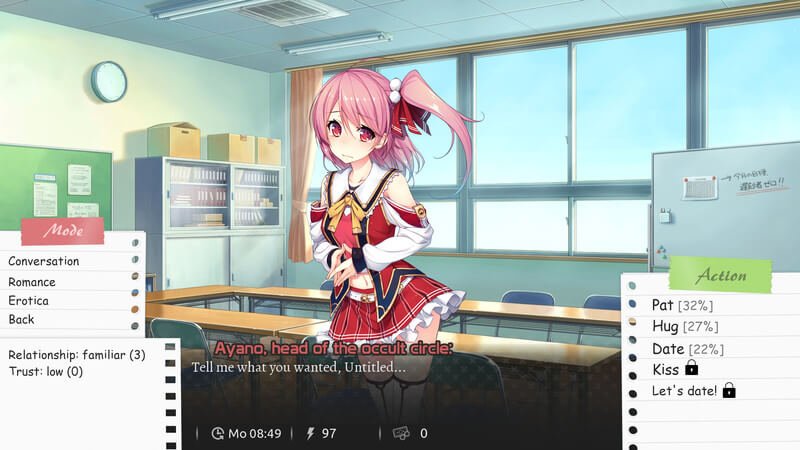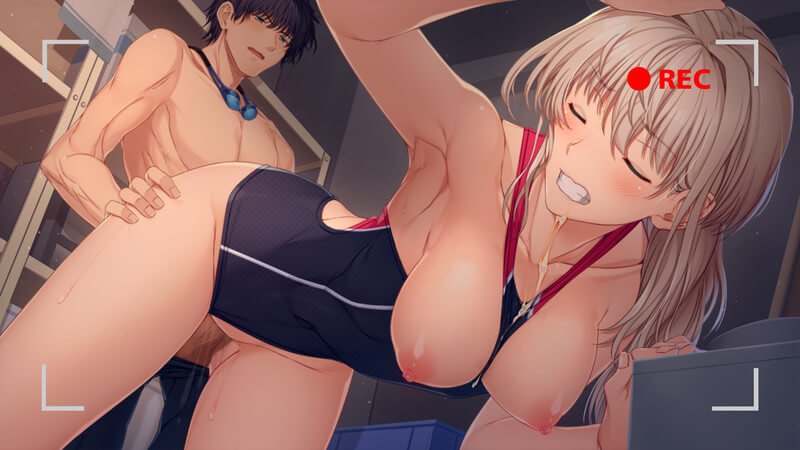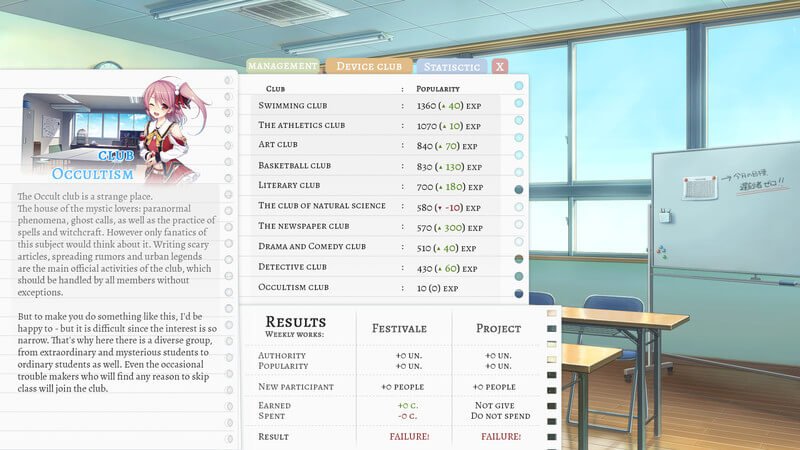 v0.935
New content:
— The storyline with Azumi, a realtor from a real estate agency, was continued: new events were added with a lot of story choices and interactivity, the events themselves will change depending on the stage of the game, your style of play and choices. In addition, a new 18+ event has been added with it, which falls out under certain conditions in this storyline.
— Continued storylines with plot randomized NPCs: with a girl with X-ray glasses and a society of hooligans. Including 18+ events with this characters were added.
— A new 18+ scene with randomized female NPCs has been added — petting you. It can be selected from the selection menu after the offer to have sex with the RNPCs girl.
— Added new features that require hacking skills of your character: now you can hack the academy database to not only improve your character's academic performance, but also to find out the phone numbers of randomized NPCs, give yourself a double scholarship. In addition, it is now also possible to hack the banking application, getting yourself additional interest on the deposit, as well as hacking the phones of randomized NPCs to get a weekly steady profit. In general, added much more opportunities to earn money with the help of programming skills
— An information button has been activated in the phone menu, with which you can get all the information your character has about the RNPCs: his name, appearance, your relationship with him, fatigue from dialogues with you and much more. In addition, it is now possible to permanently delete a contact from the list there with the click of a button.
— The erotic scene for the interaction of «pawing the chest» and just «pawing» in the aggressive category of the interaction menu with the RNPCs has been completely completed. Now it takes into account absolutely all the details of a randomized NPC: his hair color, hairstyle, breast size, clothes worn on him, even moles. Absolutely everything that concerns his individual characteristics is now available in the scene and is taken into account in it. In addition, emotions have also been added, which change in the RNPCs in this very scene, depending on the attitude to your character, the conditions of falling out of interaction and many other factors.
— For randomized male NPCs, more than half a dozen torso gradations have been drawn, which vary depending on their strength attribute indicator: the more of it, the more prominent his torso will be and vice versa. The same thing works not only with male RNPCs, but also with your character.
— Another erotic scene was completely completed, which is shown with a successful combination of circumstances during the interaction «To touch the buttocks» with randomized NPCs. Now it displays clothes, as well as RNPCs stockings, and also takes into account what set of clothes your character is wearing.
— The situation with sounds/music in the game has been somewhat improved: firstly, the channel responsible for music has been edited. Everything superfluous and what might not correspond to the atmosphere was removed. Secondly, new sounds were added: at the beginning of the game, when increasing the level, when taking perks for levels and in some other places of the game. In addition, now when loading, the mixer is not at 100%, as before, but at 50%, which will eliminate the problem when the player was uncomfortable due to too high volume on the language selection during the initial entry into the game.
— Now the gallery also displays CG scenes of Azumi, the realtor. It is located on the sixth page.
— Scene 18+ in the pose of a rider began to take into account the individual characteristics of the RNPCs: their moles, freckles, accessories, stockings / knee socks / tights and much more.
— Now all the attributes of your character have a maximum value of 100 units.
— Now the indicator of the required amount of experience for leveling has a maximum and minimum value, which will correct some of the errors associated with this and shortcomings.
— Now randomized NPCs have different heights and sizes automatically, without including this in the point generation menu.
— Added a new rule for randomized NPCs, available for selection from the interaction menu with them – always be shaved. With this, the RNPCs will always be shaved from the bottom.
— Added a lot of new group activities for randomized NPCs with their own events, events and elections. Each of them affects your relationship with them, their influence statistics and future activity. In addition, a new choice has been added to some existing activities – to be jealous.
— Now for an apartment bought in a real estate agency, there is a rent at a high and medium level of complexity. If you do not pay it, you may be evicted from it, and events with a realtor may be completely closed for passage.
— For randomized male NPCs, more than half a dozen new tattoos have been added to the face: they can be selected in the RNPCs editor, and they can also, with some chance, initially appear on a randomized NPC.
— Added a skill for «Overcoming Limits» levels. It gives you the opportunity to pump your character's attributes above the assigned pumping limit of 100 units to 120.
— Added a new character trait for randomized sadistic NPCs. It appears if the RNPCs has high values of courage and criminality, low values of sociability. Because of her, if the RNPCs sees your character fighting, several units will be added to your relationship.
How To Install School Game
---
Extract
Play the game
School Game Free Download
---