Project: Possible Free Download Latest Version
Project: Possible Download Walkthrough + Inc Patch Mod Apk For PC Windows, Mac, Android – A Parody trainer game in the world of Kim Possible​.
Developer: Leroy2012 Patreon
Censored: No
Version: 0.8a
OS: Windows, Linux, Android, Mac
Language: English
Genre: 2DCG, Male Protagonist, Big tits, Adventure, Parody, Trainer, Oral Sex, Groping, Teasing, Spanking, Handjob, Mobile Game
Overview
---
A Parody trainer game in the world of Kim Possible​
Developer Notes:

There has been a lot of work put into this, and I believe it's good, yet it's only gonna get better. Intros sucks to write, cause they have to be good, yet they don't play a role for the game as a whole.
So, enjoy the game. I'll get the phone version out, and then I'll keep making posts every week because I enjoy getting comments.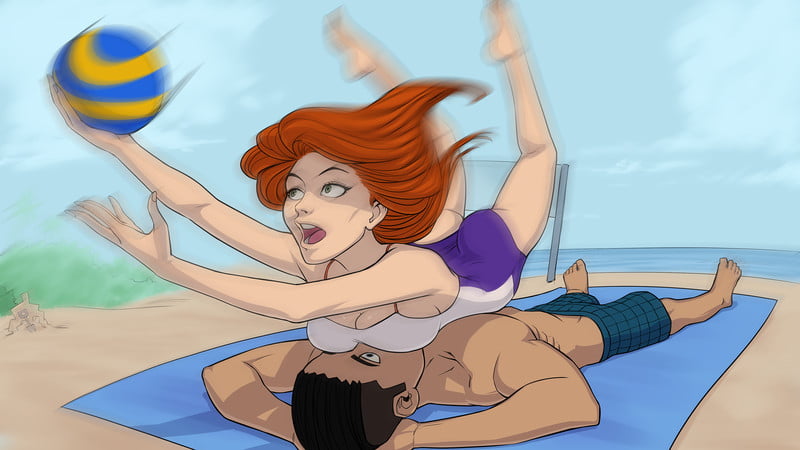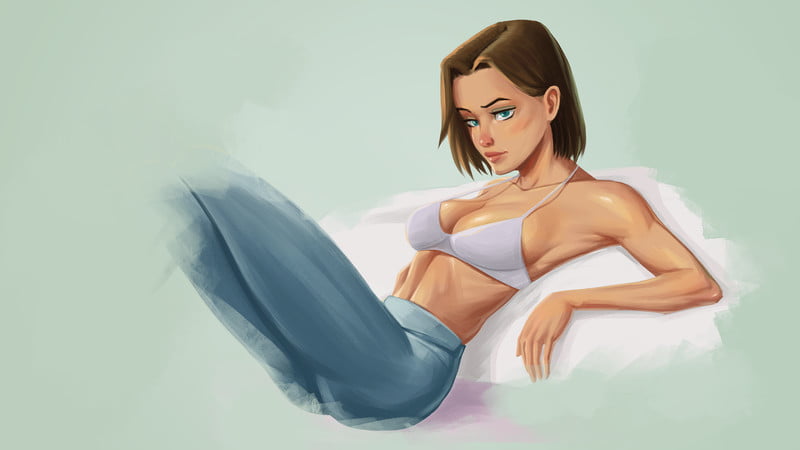 v0.8a
– All repeatable content has new dialogue and will be updated to reflect changes in the charcaters behavior
– Large amounts of content for Shego
– The actions in those are repeatable for the player
– Tara's longass mission has been finished finally, and it's a great big finish
– Tara has some repeatable content as well
– Kim now has some repeatable events at her home
– Kim has a more intuitive system for her smalltalks, plus they have all been evolved a step further – yes they will go somewhere.
– A bunch of smaller Kim events
– A bunch of smaller Monique events
– Slight QoL updates
– Whenever a quest updates, the updated content it is now written out in the dialogue box
V 0.7a
– Kim school content
– Kim repeatable content
– Bonnie Story content
– Bonnie blackmail exclusive quest content
– Monique work content
– Monique school content
– Tara home content
– Setup for the end of Tara's quest
– Setup for Shego content next patch (purely dialogue)
– Slight QoL updates
– Bug fixes
– Crash fix
– More code refactoring. It never seems to end. Why did I make this game so big?
V 0.6a
– Ann story content
– Monique story content
– Shego story content – Repeatable Shego content
– Repeatable Kim content
– Tara has gotten some more events at home
– Bunch of bugfixes
– Stopped questlog from sometimes displaying quests not available on the current route
– A replay system has been added (Phone -> Contacts -> Click on any picture)
– Cheats has been added (Turn them on in the pause menu, then go to your room)
– QOL changes
– Setup for a big event later has been started
– Whenever there is texting, a phone now appears on screen with the messages, instead of using the textbox
Note: Cadence for updates has been changed to be every 2 months instead of every 3, starting with the release of this patch.
v0.5b
– A few fixes for bugs which slipped through testing
v0.5a
– Large amount of Kim story content added
– Kim now has a choice that splits her into routes
– Bonnie has an event more for each route
– Bonnie's leash sidequest has been extended
– Tara has gotten a bunch of events that will trigger throughout different times of the day
– Work content. There is now a new method that will increase how fast you can make money – in preparation for future patches
– Monique content
– A little new Shego related content
– Questlog updated
– Questlog fixed in places where text was missing
– Fixed a bug in questlog that would sometimes display the incorrect step
– Bunch of code refactoring
– Minor QOL changes
v0.4.0b – A Bonnie Quest is added. The quest is only available if you're blackmailing Bonnie, which you pick pretty early on in the game.

v0.4a
– Shego story content
– Kim story content
– Tara story content
– Large Bonnie side mission is written (Not in the game yet. Delayed to 0.4b in some weeks due to real life stuff)
– Small Monique event
– Grinding has been reduced by lowering prices of some story relevant things, and letting the player start with a small amount of money
(Prices will not change retroactively)
– bunch of bugfixes, particularly to the questlog and the blue outline that signifies that you have to go to a certain place.
– Fixed one obnoxious bug that made the game crash for some players, but not for others. If it's still there I WILL cry so don't test me.
– More QoL stuff
– Fixed some of the steps in in the questlog that didn't seem too helpful.
– Unrelated to the patch, but a walkthrough with exact steps is in the works.
v0.3.0
– Main story content
– Ann story content
– Monique story content
– Shegos side mission got finished
– Another level of promotion has been added
– A questlog has been added to the phone
– Made steps for each quest currently in the game, which means 23 (kinda)
– An extended gallery has been added to the main menu (and the bedroom) that shows all images from across saves
– A bunch of random small events. Each girl is featured at least once.
– New locations avaliable
– Changed the start of the game, since Tara's initial introduction was kinda hard to trigger
– QoL stuff
v0.2
– Kim Story content
– Bonnie Story content
– Tara Story content
– Shego Story content
– Shego side mission
– New locations available
– Money, work and items are now a thing
– UI updates
v0.1.1
– Mobile version release
– 2 minor bug fixes (PC version updated too)
v0.1
Initial Release
How To Install Project: Possible
---
Extract
Play the game
Project: Possible Free Download
---