Phasmohentaia Free Download Latest Version
Phasmohentaia Download Walkthrough + Inc Patch Mod Apk For PC Windows, Mac, Android – There's no way this can possibly backfire on you.
Developer: Mr.Xcy Patreon
Censored: No
Version: 0.4.0.1
OS: indows, Linux, Mac
Language: English
Genre: 3DCG, Animated, Male Protagonist, Parody, Open Exploration, Horror, Mystery, Pregnancy, MILF, Paranormal, BDSM, Creampie, Gay, Romance, Corruption, Vaginal, Anal, Oral, Necrophilia, Rape, Reverse Rape, Titfuck, Trap, Futa, Buttjob, Monster Girl
Overview
---
It's been over a month since strange things began happening around your home, you can't sleep, your work suffers and your love-life is over.
Maybe now that you have a ouija board things might change and you can get some answers? There's no way this can possibly backfire on you.
Heavily inspired by Phasmopobia, in this game, you'll take on the role of our lead male protagonist who suffers from hauntings. Will you be passive or aggressive? Will you be dominate or submissive? Who will you call your friend and who will you share your time with? But be careful, entities from beyond may not take kindly to you meddling in their affairs.
ATTENTION: This game has Disabled the ability to Roll back after Prologue due to Open Exploration and Enemy Hunting. Save your game as you explore.

Please note: Some scenes are avoidable, and in extreme situations there's a timer to help you avoid hardcore rape scenes.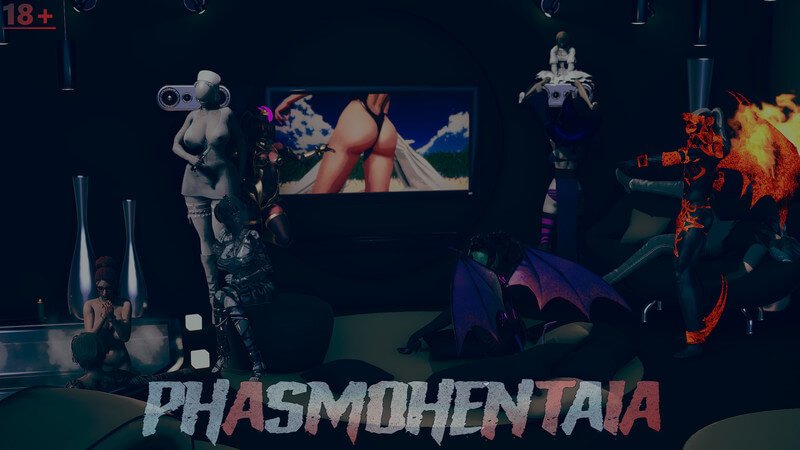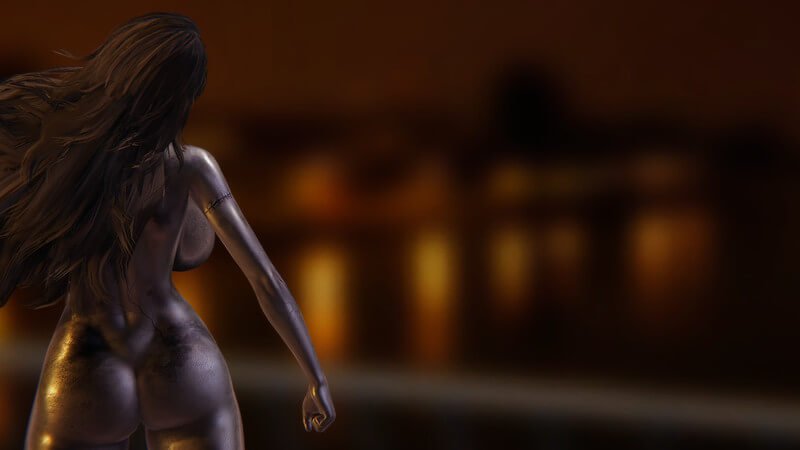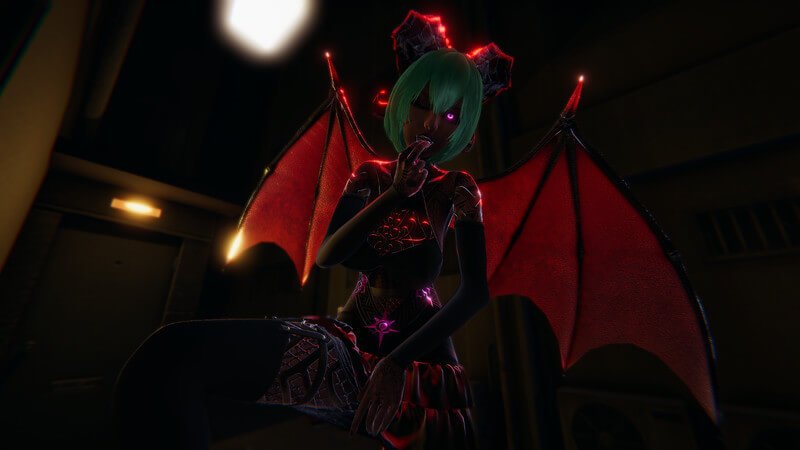 V0.4.0.1 The Elven City & Devos Route
Main Additions:
– Added Devos route
– Added The Witch romance
– Added 4 new locations: The Elven City, The Docks, The Slums, The Cells
– Added 10 Random Quest for The Witch (Romance)
– Added four outfits for players to choose from with The Witch
– Added Quick Travel from The Witch once a certain amount of quest have been completed
– Added 3 lewd animations for The Witch
– Added the ability to invite waifus over to MC's room for sleeping over or lewd actions
– Added 20 lewd animations to MC's room for various Companions and Entities
– Added BDSM Dungeon below The Castle
– Added 2 animated lewd scenes for Succubus in BDSM Dungeon
– Added 2 animated lewd scenes for Spirit in BDSM Dungeon
– Added 3 animated lewd scenes for Devos in BDSM Dungeon
– Added 1 lewd threesome scene between The Clown, Devos and MC
– Added 2 lewd scenes for The Clown in BDSM Dungeon
– Added 4 lewd animated scenes for Maids within The Elven City (Female & Femboy)
– Added 2 lewd animations for the Barkeep in The Elven City Tavern
– Added 1 lewd animation for Squirrel Girl in The Docks
– Added 10+ random events within The Slums of The Elven City
– Added first cutscene before entering Elven City, scenes depend heavily on companions & player's ability
– Added random dialogue (inspired from Discord) in certain areas of the Elven City
– Added a new rest area 'MC's Room' within the Elven City
– Added quick travel between Elven City & The Beach
– Added gambling to a few areas of Elven City for a chance to gain gold: Black Jack (Tavern) and Rock, Paper, Scissors (The Docks)
Random scenes to MC's room listed below:
– Added 1 Animated lewd scene for Ahsoka (MC's room)
– Added 1 Animated lewd scene for Android 18 & Cell (MC's room)
– Added 1 Animated lewd cosplay scene for Shortstack (MC's room)
– Added 1 Animated scene for Female Devos (MC's room)
– Added 1 Animated scene for Nursery Siblings (MC's room)
– Added 1 Animated scene for Matthew (MC's room)
– Added 1 Animated scene for Random Girl (MC's room)
– Added 1 Animated scene for Rose, The Plant Girl (MC's room)
– Added 1 Animated lewd scene for Sara, The Angel (MC's room)
– Added 1 Animated scene for Unit 01 (MC's room)
– Added 1 Animated scene for Unit 02 (MC's room)
FIXES/CHANGES
– Added loading screen before ren'py runs scripts
– Removed password for cheat menu
– Fixed Queen Laradia's quest from ending before it began, causing no progression for Christie, Matthew, Shortstack & The Witch
– Updated Shortstack's dialogue to say 'Random Person' instead of 'Unknown Entity'
– It's now possible for The Spirit to take Player's chastity
– It's now possible for The Succubus to take Player's chastity
– It's now possible for The Witch to take Player's chastity
– Fixed Access to Portal hub not being set before completing Tigarah's quest
– Removed 'Power core #2' under development from teleport core next to Leo
– Fixed 10 grammatical errors throughout the code
– Fixed Succubus cutout from being stuck on the screen while interacting with the 'Red Door' within The Castle
– Fixed an issue with The Statue after attempting to use the Mirror while not having one
– Fixed an issue after teleporting from The Witch to Station or Beach, and encountering Clown the wrong music would play
– Removed The Nurse & The Clown from spawning near BDSM Dungeon upon exiting
– Fixed an error with Rin using the wrong name while swords are ranked 2
– Removed companion bathing announcement while using The Pools of Ares
How To Install Phasmohentaia
---
Extract
Play the game
Phasmohentaia Free Download
---