Our Red String Free Download Latest Version
Our Red String Download Walkthrough + Inc Patch Mod Apk For PC Windows, Mac, Android – Lena and Ian are two very different people who find themselves in a very similar moment in their lives.
Developer: EvaKiss Patreon
Censored: No
Version: Chapter 11 Prologue
OS: Windows, Linux, Mac, Android
Language: English
Genre: 2DCG, Male protagonist, Female protagonist, Multiple protagonists, Romance, Corruption, Stripping, Teasing, Interracial, Milf, Anal sex, Big ass, Handjob, Masturbation, Oral sex, Titfuck, Vaginal sex, Voyeurism, Mobile game
Overview
---
Lena and Ian are two very different people who find themselves in a very similar moment in their lives. Both struggling to achieve their dreams, both hurting because of love.
Their lives will become intertwined, with each other and with several characters that will impact who they are and who they will become.
They will be able to experience the heights of love or the depths of lust, friendship or betrayal, moral or immoral, success or failure… And you will be the one to choose. But one's choices can often tangle together and lead to an unexpected mess, so be mindful, for you thread the thread of their Red String.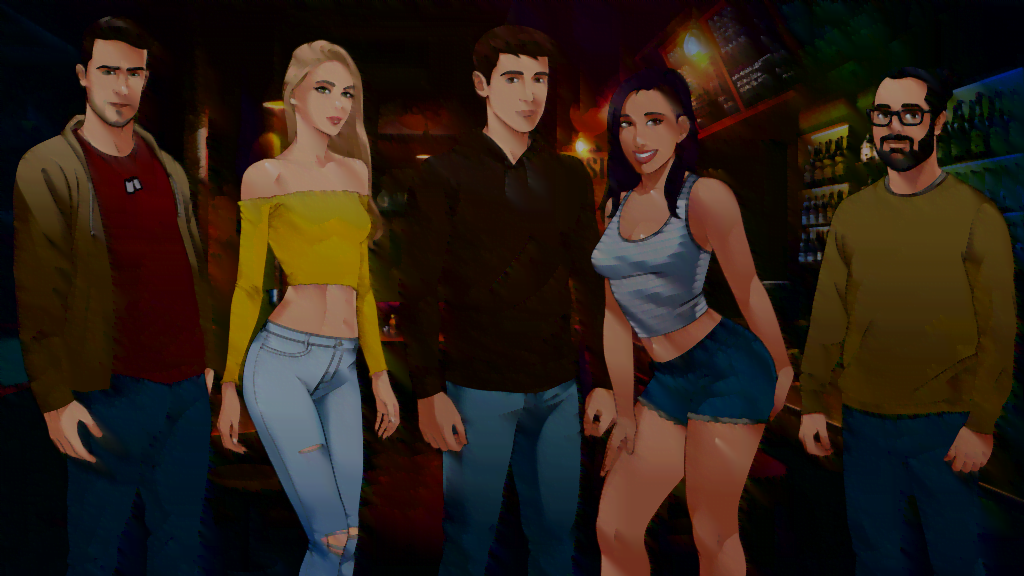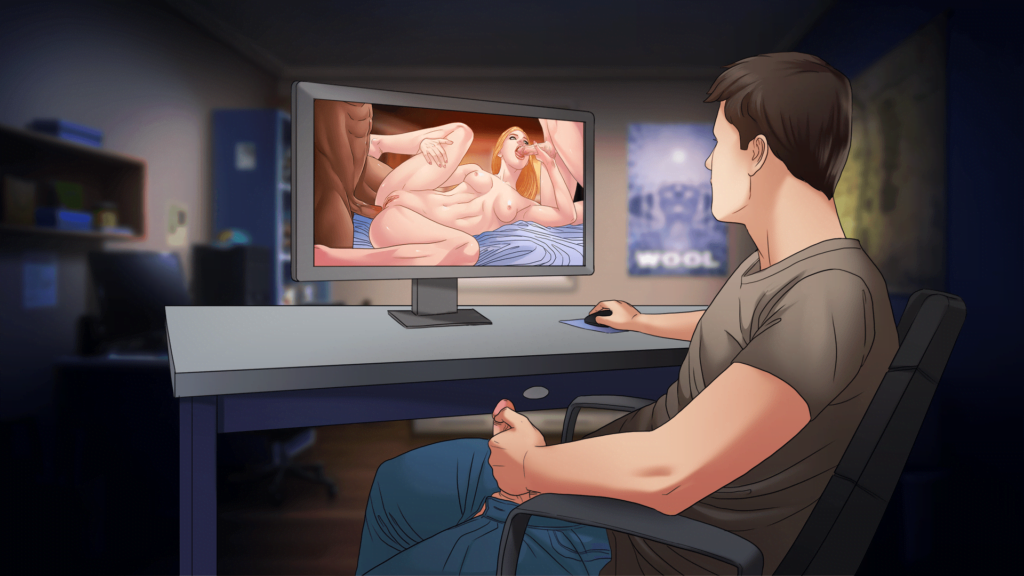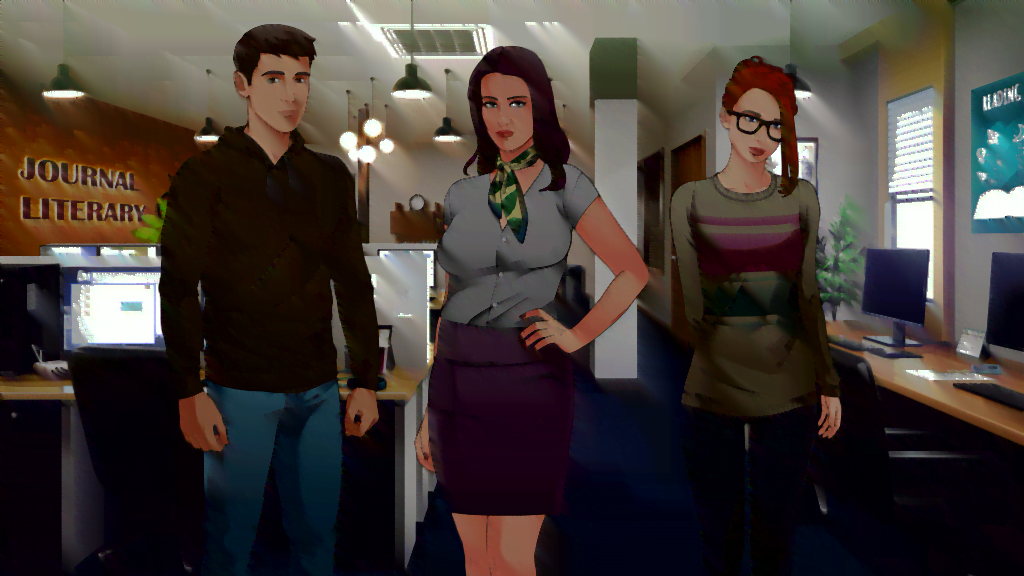 Ch. 11 Prologue
lena x Ian
lena x louise
gillians return
v10.0 Final
It includes the new Minerva scene, featuring 8 new full screen illustrations and 1 animation, 1 new outfit for Minerva and about +1500 new lines of code to the script, plus some tweaks, enhancements and solving the reported bugs. More info the the other post!
v0.9 Remastered Final – 2022/04/25
Bug fixes
Grammar and typo fixes
Small change to Ian's Wits outfit
Android release
v0.9 Remastered Beta- 2022/04/14
Bug fixes

Most importantly fixed the Will stat not changing

Grammar and typo fixes
v0.9 Final – 2021/11/10
bug fixes to story
Two new scenes with Emma
Edit to ch8 – Emma x Jeremy scene
0.8 Final
Added two new, fully fledged sex scenes: Ian x Emma and Lena x Mike, with 10 new flull-screen illustrations, with variations and 1 new animation.
Now Lena can choose to wear two necklaces during her concert, and they will also show up during Ian x Lena sex scene
A new illustration for Lena x Mike sex scene in Chapter 5 and a reworked illustration I wasn't happy with.
I retconned Lena handing Seymour Ian's book. Now she hands it to him at the start of the photo shoot in Chapter 6
Added an option to skip Ian's heavy bag boxing minigame in Chapter 5
Added the missing cameos
v0.7 Revised
As I'm working on Chapter 8, I've also revised a couple things across the previous chapters. I've gone over Ian and Wade's interactions, since there were some incongruities after tweaking Wade's job situation, and this also allowed me to revise his and Cindy's introduction in Chapter 1.
Having to work on the game release after release, and trying to publish them as fast as I'm able, means that I rarely get to revise what I wrote and polish things. I'll admit I'm not a fan of going over what I wrote over and over again, but in this case I think that first scene flows better and represent the characters more accurately, since I didn't know them as well as I do now when I first started writing them. It's a minor thing, but to me it's important!
I've also added two new tracks to the soundtrack, now Cindy has her own dedicated theme, as she should! When she appears on screen she usually steals the show, and she needed some music to highlight the impact she has.
Anyways, just a few small changes but I thought they were worth re-releasing this last update.
v0.7 Beta
It's finally here! Chapter 7: Heavenly Sins is finished. The Beta corrects a few minor bugs and spelling mistakes present in the Alpha and adds a few tweaks to some scenes that I felt needed to be modified, but it's subtle stuff. Updates to the Agenda section are still needed and will be implemented in the Final version, which will also contain a new sex scene, so stay tuned for that!
This has probably been the most challenging update I've pushed out so far, and it took me longer than I anticipated, but I think it'll be worth it. Thank you so much for your patience and support, and I hope you really enjoy this one!
This update is packed with the most amount of content I've ever crammed in a single episode, it has 80+ full-screen, full-color illustrations, 20.000+ lines of narrative code and sex scenes with over 10 characters. Be mindful, to see all possible events you'll have to go over the chapter at least two separate times, and a lot of what will happen is dependant on your previous choices.
Did you Lena tell Louise about Jeremy's games, causing them to break up, or are they still together? Did Lena sleep with Robert or rejected him right away? What's Ian relationship to Emma, Alison, and the other female cast? Try different choices to discover wildly different scenes.
How To Install Our Red String
---
Extract
Play the game
Our Red String Free Download
---