Nymphomania Priestess Free Download Latest Version
Nymphomania Priestess Download Walkthrough + Inc Patch Mod Apk For PC Windows, Mac, Android – The protagonists are a male fledgeling adventurer and a priestess.
Developer: TechnoBrake – Patreon
Censored: Yes
Version: 0.40c Alpha
OS: Windows
Language: English, Japanese
Genre: 2D game, 2DCG, Adventure, Big ass, Big tits, Censored, Cheating, Combat, Creampie, Dilf, Exhibitionism, Groping, Handjob, Japanese game, Male domination, Male protagonist, Monster, Ntr, Oral sex, Voyeurism, Turn Based Combat, Female domination, Anal Sex, Vaginal Sex, Sleep Sex, Sexual Harassment, Bukkake, Internal View, Multiple Endings, Footjob, Vore, Virgin, Prostitution, Female Protagonist, Fantasy, Multiple Protagonist, Humor, Religion, Corruption, Multiple Penetration, Urination, Interracial, Swinging, Monster Girl
Overview
---
The protagonists are a male fledgeling adventurer and a priestess.
The priestess is modest and ladylike for the public, but in fact, she is deeply into the adventurer and crazy about his dick.
The story is about the girl who is way too horny on the contrary to appearance.​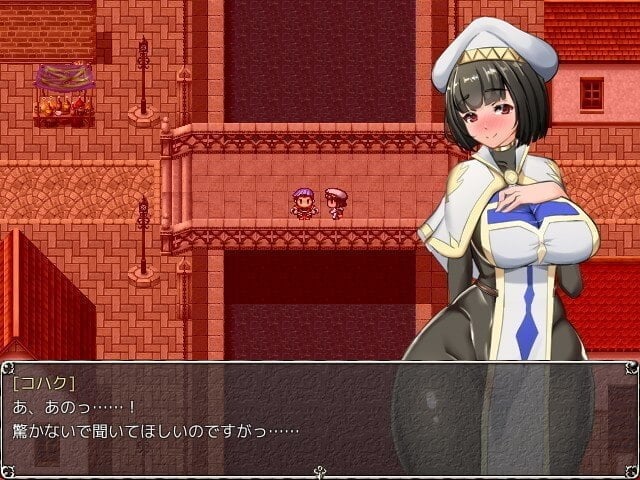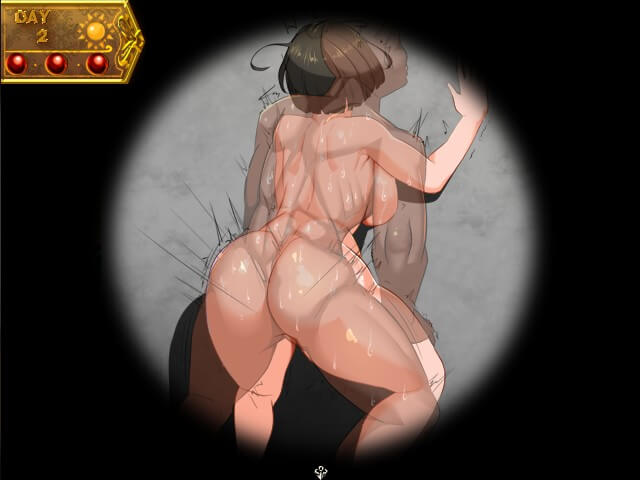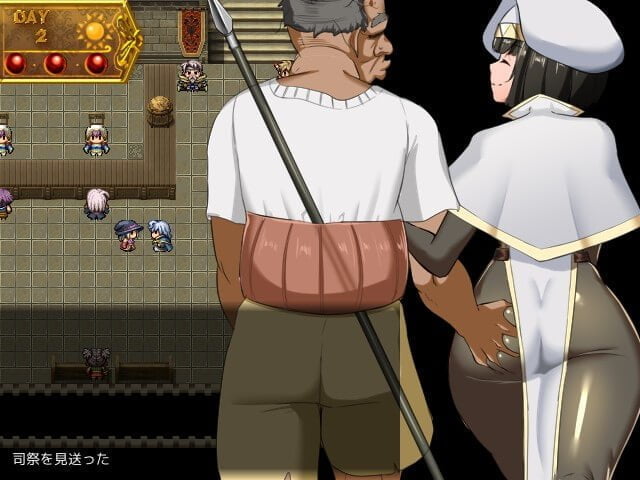 v0.40b
1. You can now recruit the Potion Maker as a follower in your party!
Requirements:
Ranked 2 Adventurer (Follow the main storyline and finish quests in the Adventurer's Guild.)
Level 3 Relationship with Potion Maker
2. Added "Combat Sex" for female followers… (May have bugs, please report any bugs you find related to combat and combat sex with the Priestess and female followers.)
There are a total of 4 new graphics and 1 new system expansion in this update.
V0.39C
English translation proofreading of all dialogs has been completed, and bugs have been fixed.
Ver0.40 will be updated in the beginning or middle of next month.
Thank you again for this month!
V0.39
N/A
v0.38
New story content following Leon and Iris after completing the prior main quest
Hospitaler is introduced to the main game
New Yarizo Netorase event – Cunninglingus, unlocked after the fingering scene at the desk in your inn room
New building 'Casino' has been added – I believe it is the far left building in the Red Light District
Casino Netorare event – While the Priestess is wearing the Bunny Girl suit play the slots at the Casino
Two sexual harassment events added in the Casino
New costume pieces for the Priestess – Bunny Girl suit, Bunny Girl ears, and Fishnet stockings
v0.365
Added 3 new PM bonding events to the game.
Potion maker event (Having a meal with her)
Potion maker event (Can I get her to laugh at all?)
Potion maker event ("Thank you…")
There are a total of 3 new graphics and 3 new events added to this small update.
v0.35 Alpha
1. Expansion of the Main Story. (Added 2 sex graphics)
2. 3 new Sugar-Love events have been added to the game. ("A Key" Armpit Job, "A Key" Lick Priestess's foot, and Footjob in the tavern)
3. 2 new "body check" cut-in graphics have been added to the game (Feet and Armpits)
4. Combat UI has been updated! The Protagonist's, Priestess's, Followers', and Enemies' UI now also show their Mana and Stamina amount!
There are a total of 6 new graphics. (5 event graphics and 1 cut-in graphic)
v0.33 Alpha
N/A
v0.32 Alpha
N/A
v0.31 Alpha
N/A
v0.28
Adult shop added to the Red Light District (Can purchase various items, must complete pantyhose quest to enter)
New costume "High Leg Bodysuit" added (Purchased in Adult Shop)
Dildo masturbation added (Purchase Dildo in Adult Shop, use Flirt menu to access)
Flirt menu scene "Dogeza" added
Flirt menu scene "Hugging cowgirl" added
Paizuri+Blowjob scene at the Bar (Needs Lust>50 and Love>50, sit down for a meal to view?, can be done on Male Protagonist or netorase?)
Random female NPCs around town (Random Standing Portraits)
v0.26:
Addition of multiple standing portraits for female NPCs found when the Male Protagonist lockpicks his way into another Inn room, plans to add standing portraits to other characters around the town as well
Addition of footjob and anal licking (Priestess x Male Protagonist) found by accessing the flirt menu in your Inn room
Addition of blowjob and wall fucking(?) to the Priestess NPC sex scenes
Addition of image when the Priestess sleeps
Netorare sex in your Inn room – As solo Priestess go outside of the inn and interact with the NPC with an event symbol, requires Lust=200 and Love<100, must not have talked to the Priestess about your netorase fetish
Beach Event addition (Rest by the tree while the Priestess is wearing the micro bikini, an event will be triggered and you need to choose the first option to proceed to the NTR event.)
Male Protagonist may be imprisoned if he is caught breaking into someone else's Inn room, there seem to be multiple ways for the Male Protagonist to get out including sex events for the Priestess.
Looks like a fairly big update this time. Also apparently the dev has hired two assistants so he expects production speed to increase.
P.S. Do you guys have any issues with the formatting of the Walkthrough? Like font size, spacing, etc. If you guys have problems reading it I could try to make it more readable.
v0.25a Alpha
N/A
v0.25 Fix 1
N/A
v0.25 Alpha
Story expansion (Start of Chapter 2)
New map "Port Town" (Similar functions to the Trading Village, you need to start the newest main quest in order to access)
New map "Beach" (You need to start the newest main quest in order to access)
New character "Pussy Cat" (Furry)
New costume "Micro Bikini" (Purchased in Port Town)
Netorare Event (Priestess picked up by guys on the beach, requires Lust>Love, talk to the two guys on the beach as solo Prietess)
Male Protagonist x NPC Lady sex (Similar to Priestess NPC sex, Male Protagonist can have sex with random women, comes with standing pictures, cross section views, and impregnation, needs level 3+ ero skill)
Bug Fixes
How To Install Nymphomania Priestess
---
Extract
Play the game
Nymphomania Priestess Free Download
---