My Lust Wish Free Download Latest Version
My Lust Wish Download Walkthrough + Inc Patch Mod Apk For PC Windows, Mac, Android – There are lots of ways Ashley can earn money to expand her wealth and..
Developer: SRT Patreon
Censored: No
Version: 0.7.1
OS: Windows
Language: English
Genre: 3D game, Adventure, Anal sex, Oral sex, Animated, Big ass, Big tits, Corruption, Cosplay, Dating sim, Exhibitionism, Fantasy, Female protagonist, Lesbian, Masturbation, Romance, Sandbox, School setting, Sex toys, Urination, Vaginal sex, Virgin, Voyeurism
Overview
---
Ashley came to a small sweet town to study at the university. She will have to survive in this city on her own, earn money, buy food and things, study at the university, etc. There are lots of ways Ashley can earn money to expand her wealth and become a "filthy" rich girl! Ashley's life is in your hands, giving you full control over every function in her life … including hardcore sex! Your wish will eventually become her actions, as you progress forward through her lust levels, accessing new lewd features of the game.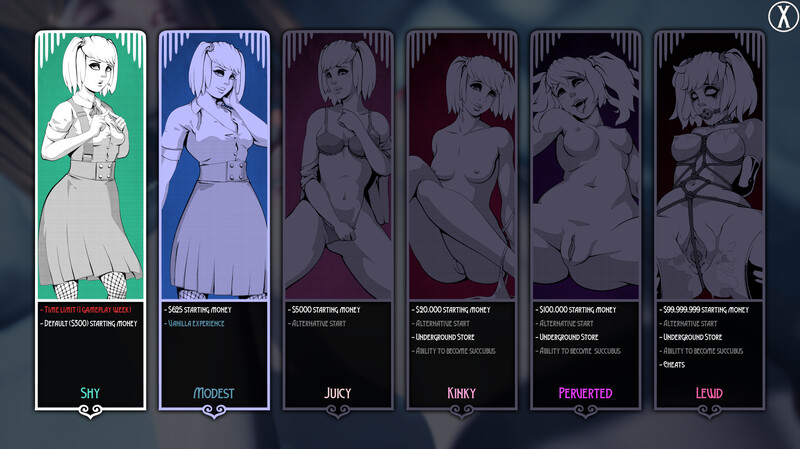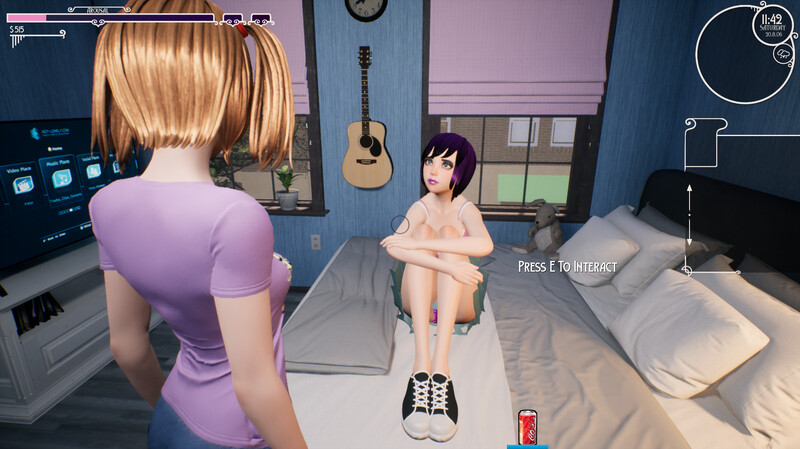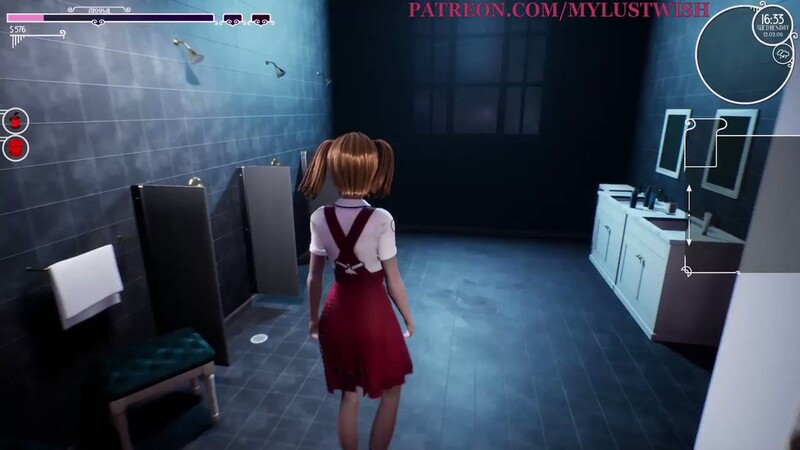 v0.7.1
NEW ADDITIONS:
New Xmas Main Menu scene.
Task Panel has been updated. Now you can use Ctrl+Mouse wheel to scroll through the quests on the left of the HUD.
Added correct fadeouts between teleportations.
Added transparent variants of glasses.
IMPROVEMENTS:
Updated footstep sound system.
Added missing quest description (New Life, Sexual Awakening).
Improved pissing and showering particles.
Improved blend between interaction states for smoother transitions.
Polished sex control buttons.
MISC:
Free cam has been enabled for Kinky and up. Press C to activate/deactivate.
FIXES:
Fixed sex poses not initializing correctly.
Fixed camera default settings.
Fixed a bug with Magic Man where you could open his store without proving you are not a narc.
Fixes to sequences.
Fixed some cloth issues.
Fixed bookmarks on the Notebook UI
Fixed teleportation to unintended locations.
Fixed missing collisions.
Multiple interaction spots have been fixed.
Missing clothing from some stores have been restored.
Various level design fixes.
– And more…
v0.7.0
New Content:
Main quest: My Life as a Teenage Sex Demon.
New Interaction animations.
New characters: Ms. Silvia, Robert Giles, 8Ball
New Location: Musuem of Witchcraft.
New Location: Historical Society.
University: Mess hall, Art classroom, Ms. Silvia's office.
New sexy apparel and accesories.
BDSM Sex.
Xmas theme.
Systems:
Interaction system improved and polished.
Updates on inventory and shops.
Revamp Notebook UI and functions: You can use/equip/unequip items with right-click or hover the item and press F ; You can drop items with middle-click or hover the item and press Q ; You can transfer or sell items with double left-click or hover the item and press T.
Transfered NPCs info and relationships in the notebook tab "Relationships".
Added keybinding settings and the ability to remap them.
Updates to the camera system.
Misc:
Test Level is now available for the Lewd patreons.
Fixes:
Quest: Access Denied fixed a soft-lock when choosing a non-sexual way to complete the quest.
Fixes on the stamina. It now properly increases/decreases.
Updates to the camera.
Updates to monologue.
Update SFX.
Numerous level design updates.
Known Issues:
Minimap is currently not working correctly.
Some sequences might have offset items.
Notebook text might not be properly aligned.
Sometimes the fade out might not work correctly. You can use ctrl+Z to fade out.
Some meshes might be out of place
v0.6.9
New Content:
Group play and new animations.
Added 2 new accessories.
Added 1 new dress.
Adult Shop
University: Quiet Room, Ms.Silvia's office, Kiosk
Quest: Cross Cultural Studies (Group "fun" additions)
Quest: Access Denied
New Systems:
New Interaction system.
New Camera system.
New Sound manager.
New Cloth manager.
Misc:
You can use the new camera in dialogues, inventory, adult scenes, playing with yourself by:
Holding right-click (RMB) to rotate.
Holding middle click (MMB) to pan.
Clicking CTRL + middle click (CTRL + MMB) to change side.
Playing with yourself can now be activated with the keys CTRL+M.
Going to bathroom and working out are now done automatically, instead of holding or smashing buttons.
Fixes:
Quest: Babes Illustrated all phases are now in working order.
Quest: SqueakyClean fixes.
Other minor quest fixes.
Wooden Horse has been fixed.
Mirror has been fixed.
Reworked interaction animations
Ambient light during the night has been increased.
Lights have been corrected.
Loading/Saving improvements.
Consuming food increases stats correctly now.
Sleeping increases stat correctly now.
Succubus transformation with clothing has been fixed.
Talking to Brad crash has been fixed.
How To Install My Lust Wish
---
Extract
Play the game
My Lust Wish Free Download
---