Monolith Bay Free Download Latest Version
Monolith Bay Download Walkthrough + Inc Patch Mod Apk For PC Windows, Mac, Android – The town, however, has more to it than meets the eye, and so does your uncle…​
Developer: Team Monolith Patreon
Censored: No
Version: 0.13.0c Public
OS: Windows, Android
Language: English
Genre: 3d game, adventure, animated, big ass, big tits, creampie, dating sim, handjob, male protagonist, masturbation, milf, monster girl, paranormal, romance, sandbox, teasing, vaginal sex, virgin, voyeurism
Overview
---
Our tale is centered around a young man, who moves to Monolith Bay, a small coastal town with an unusual past, to try and rescue his parents from limbo with the help of his stepsister and mad scientist uncle. The town, however, has more to it than meets the eye, and so does your uncle…​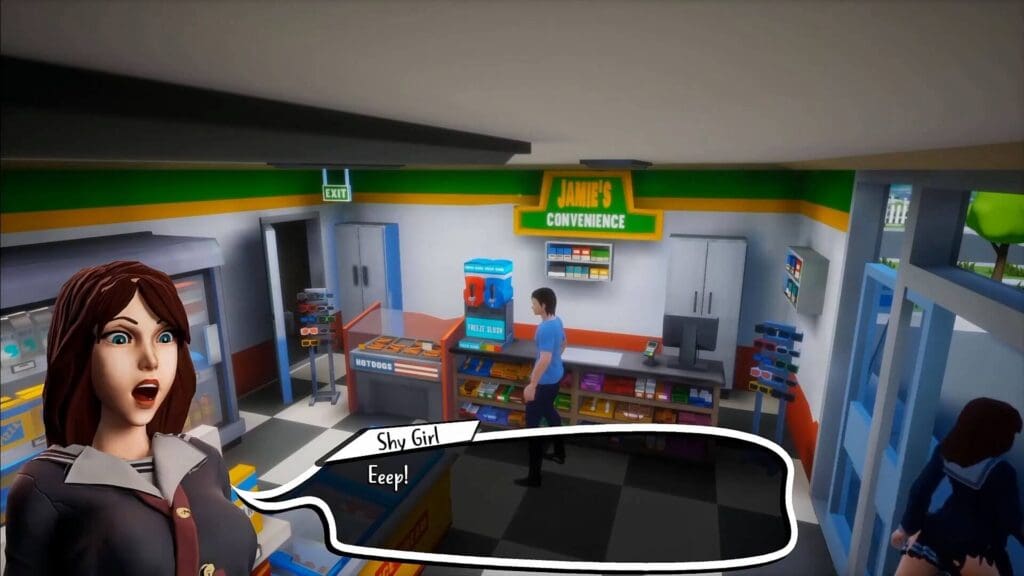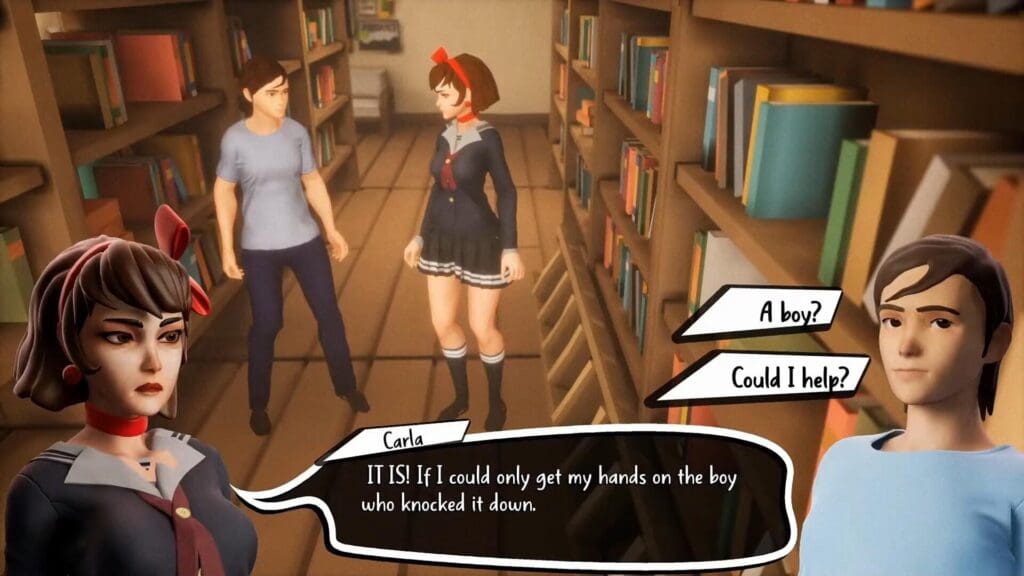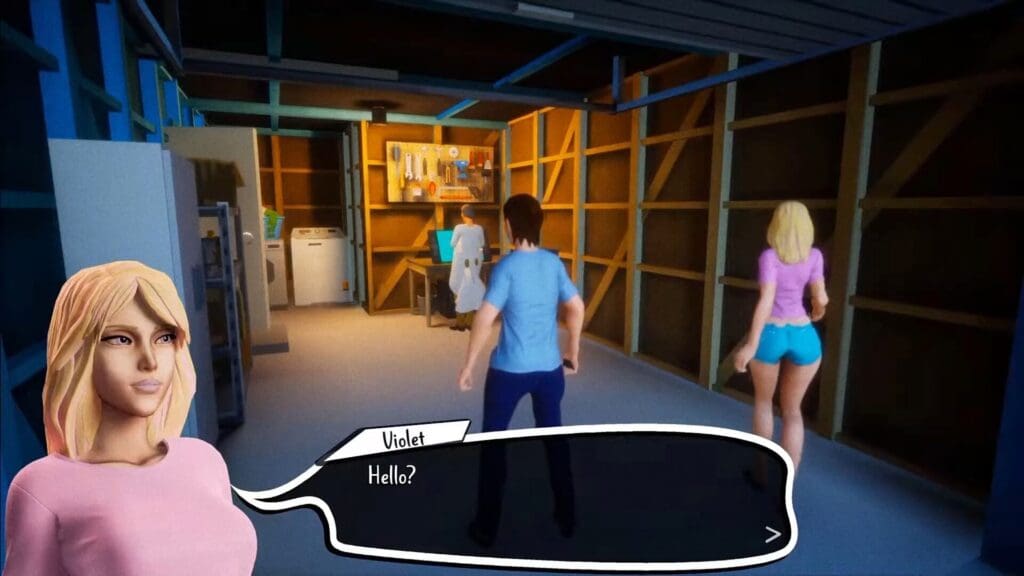 v0.13.0c
-fixed softlock when putting mag on desk
-fixed invis wall in dungeon
v0.13.0
-New optional "Futa mode" makes the player character look female but still have a male genital
-New optional "Less cartoony characters mode"
-Improved facial animations
-Ghost girl free in adult sandbox
-Handjob free in adult sandbox
-Map is now 3D
-Show private areas on map (where you can have sex)
-Changing pubic hair style preferences are now in public version
-There is a new menu in the pause UI that lets you change "new game settings"
-You have the option to skip some long early game dialogues with dialogues options
-New palm trees in town
-Create Pirate style characters
-New save management now producing only one file per save (Old saves are automatically converted and backed up)
-Many minor bug fixes
v0.11.0
-Pamela 3 sequences and one sexy date
-Bike race with Pamela
-Customizable controls in settings and updated settings-UI visuals
-You can message Girls from your phone and let them come to you if unlocked
-Crouch by pressing Ctrl
-Added Turkish translation (was missing by accident before)
-and many minor bug fixes
v0.10.0
-Open world dating (Up to "likes you" state in public version)
-Translation for 16 languages (Google translated)
-Better Task sorting (Main, sub and side tasks)
-New tasks that help with knowing what you have to do in school
-Hug Animation
-You can change clothing inside of a sandbox animation
-Create male looking characters in Creator
-Select genitals in the creator
-Fixed moral officer not showing up when revisiting space
-Added NPC girl at cliff (Creator Patreon reward)
-Nipple texture customization
-New male cloth and hair
-Added beards
-Emotions in creator
-Better Ghost Girl quick travel fly path
-Town NPCs now have 3D dialogue portrait
-Basic routines for some main girls (walk to and sit on bench, go to toilet)
-Dateable girl's current location shown on map
-New task to collect 10 stones, required for first uncle mission
-Fall of map save working inside ragdoll
-MC has fewer muscles and gains more muscles with higher fitness stat
-All NPCs are now character creator PNGs
-Glasses in the character creator
-randomize character button in creator
-Show/hide NPC PNG saves in creator
-Many minor bug fixes
v0.9.0
-Now has accesses to the adult sandbox with 2 animations and 2 characters
–Clothing shop and wardrobe for MC
-Improved eyes
-Fap mini-game
-Improved environment (cliffs, stones, and Pamela hut)
–Voice acting with lip sync for Violet in the bus scene
–Stat system with tasks to increase and stat conditions
-Ghost girl now actually picks you up when quick traveling
-3 new hairstyles
-Improved lighting inside the bus
-Many minor bug fixes
v0.8.0 Public
-Adult scenes have climax inside and outside function
-Improved MC visuals, and some MC customization at new game start
-A weather system is now added to the game. Weather also influences things such for example if it is bad weather there are no people at the beach
-Ghost Girl dungeon added and platforming is skip-able if you don't want to play it
-Improved volumetric light for street lamps
-Save slots show the name you choose for your character
-Fixed quick travel unlocking too early
-Fixed a bug where relation state reset, happened mostly with violet
-Fixed Ghost Girl quest not able to progress when leafing without getting the stone
v0.7.1 Public
Many improvements to the game are now available in the public version!
New features:
-Adult scenes now have facial animations and better sound for the girls
-New unique outfits for all main characters
–Fast forward dialogues by pressing pause during dialogue
-Date-ableGirls can be edited by changing their save PNGs
-40 collectable stone shards over Monolith Bay
-Improved bus opening, with sample voice acting
-Cars now react to you
-New water
-Many bug fixes
v0.7.0
Ghost girl Dungeon
Story after entering uncles portal
v0.4.0
Now with the character creator.
Create, share, and have fun with your characters in the adult sandbox mode! (adult sandbox mode is currently a supporter patron-only feature)
You can play with mouse and keyboard or controller.
Using a controller to play is recommended. But for some UI things, you need to use the mouse for now.
v0.3.0
More Content with Violet, including a sex scene. Start her questline by interacting with the adult magazine on your desk and choose "fap" you can do so in a fresh playthrough or by loading your latest save from a previous version. (saves from v0.1 will be present automatically)
v0.1.2
– A bike you can buy to get around town much faster.-A phone camera you can take pictures with. Will also have gameplay relevance later.
– A Map to help you know your way around town.
– Fix for all cloth clipping issues and new cloth simulations.
– And many minor bug fixes.
v0.1.1
Uncensored version
v0.1.0
Released – Censored version
How To Install Monolith Bay
---
Extract
Play the game
Monolith Bay Free Download
---