LifePlay Free Download Latest Version
LifePlay Download Walkthrough + Inc Patch Mod Apk For PC Windows, Mac, Android – LifePlay is a life simulation RPG that allows you to play in 186+ real world cities.
Developer: Vinfamy Patreon
Censored: No
Version: 5.6
OS: Windows, Linux
Language: English
Genre: 3D game, Animated, Simulator, Character creation, Male protagonist, Female protagonist, Dating sim, Vaginal sex, Oral sex, Group sex, Corruption
Optional: Pregnancy, NTR, Incest, Rape, Netori, Business simulator, Prison, Bestiality, Transformation, Lesbian, Gay
Overview
---
LifePlay is a life simulation RPG that allows you to play in 186+ real world cities. The game has extensive character customization and includes 632+ scenes, depicting life situations where your choice matters. The 3D sex scenes have 250+ animations, accompanied by well-written erotica.

With a new update every 2 or 3 weeks since its first release in April 2018, the game already has a lot of playable content you can enjoy for tens of hours. It's also very moddable – click on "Third Party Mods" from the main menu to check out what modders have made, or check the Docs folder to start modding yourself.
The game covers many different fetishes, but all of them are optional and can be disabled / enabled depending on your taste.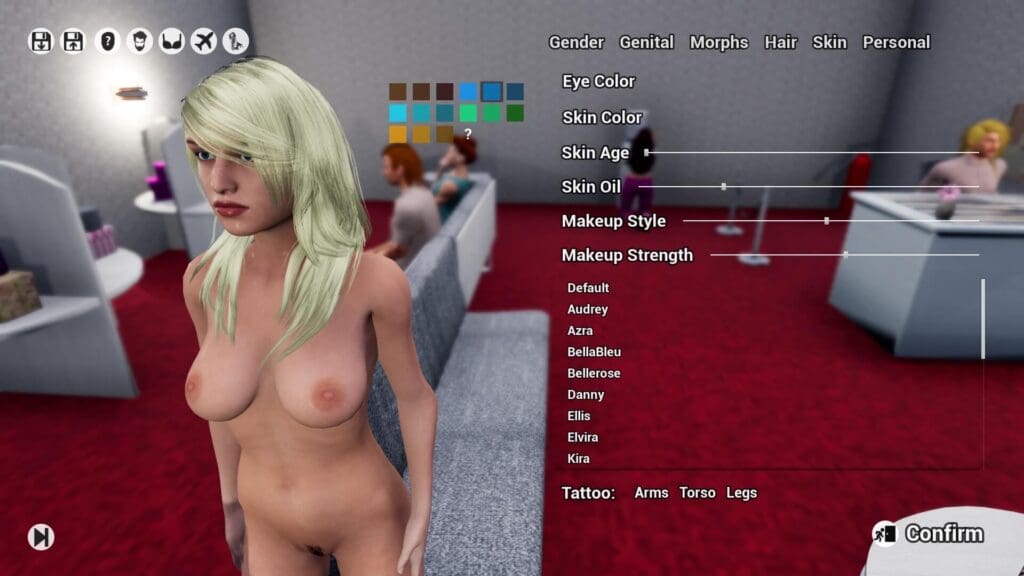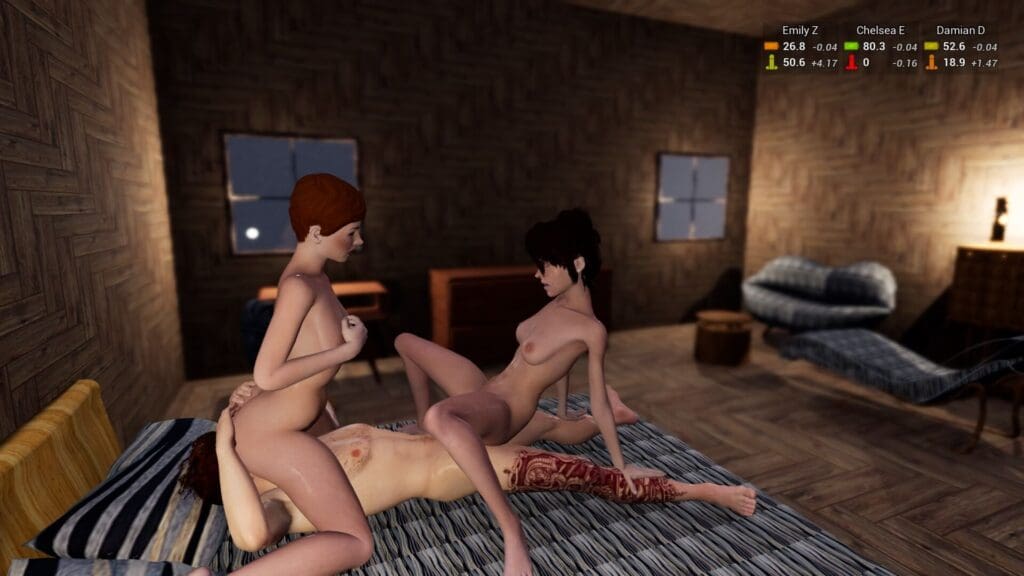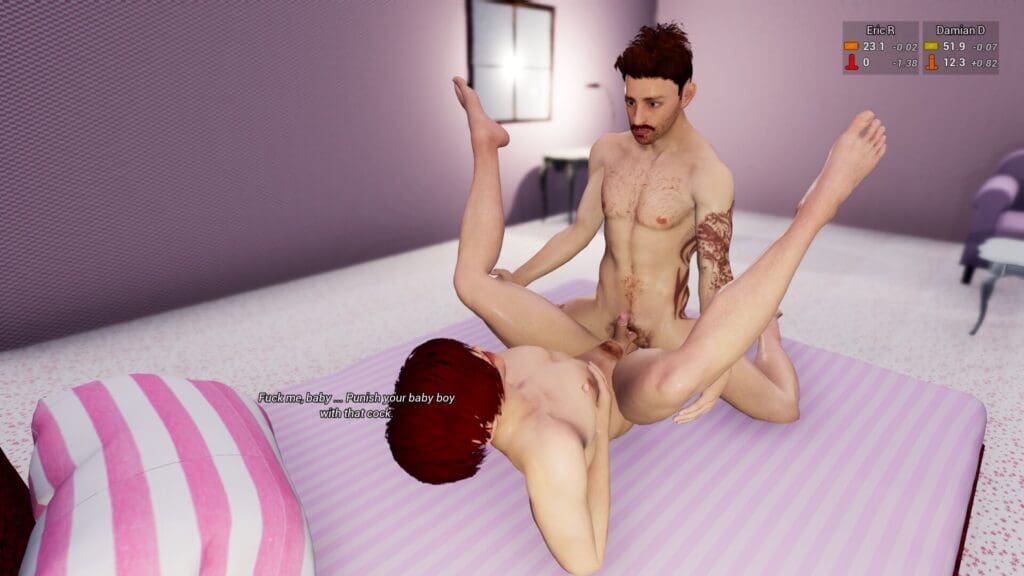 v5.5
– This update is the second Kink of the Month update for July, focusing on Netori (where you're the bull). Like most kinks, this is an optional module disabled by default. Enable it first in Esc > Mod Manager.
– If you impregnate another guy's SO, the guy may find out (100% if you're different race from him) which could then lead to scenes of him confronting you demanding child support (you can offer your own SO instead to make it even) or admitting he likes it and asks you to impregnate her again.
– If you're quite senior in your office job, you may get seduced by the spouse of a subordinate (their jobexperience is at least 30 lower than yours) to help get them promoted. When you finally give them their promotion, they may then come home to celebrate only to find you there.
– Every NPCs that have already got the 'Cuck' tag (which could happen in almost all Netori scenes) will now occasionally invite you over to bang their SO when they watch. Their SO will gradually gain attraction to you and lose attraction to them. Eventually you can ask the SO to simply dump the cuck. Even after the cuck has been dumped, they will eventually start dating someone new and will again ask you to come over again to 'sample the new goods' and repeat the cycle.
– The Cuck-tagged NPC above asks you to come over but their SO isn't there this time. Instead, they have there another couple who is looking for a bull and you've been highly recommended.
– When hanging out with someone you've slept with behind their SO's back, they mention they told another married friend about the affair and the friend wants a piece as well.
– When hanging out with a friend at a nightclub or bar, your companion starts eyeing up someone who's already there with their SO. You can simply dissuade your friend or offer to be the wing(wo)man to distract the target's SO while your friend has a go. Your friend may suceed depending on their attractiveness and the target's perversion. If they fail on their own, there's the chance depending on the SO's submissiveness that the SO admits they have some cuckold fantasy and is looking for a bull. You can stick to the original wingman arrangement and offer your friend … or offer yourself as the bull to essentially cuck both.
– If you have the 'paul Ince…" module enabled, your two 'lifegivers' have been having problems as one with the same gender as you is no longer as vigorous in 'battle' as they used to. You can ignore it or offer yourself to fulfill this duty on their behalf from now on.
v5.4
– This update is the first Kink of the Month update for July, focusing on Pregnancy. There's starting to be a few ideas about lactation or breastfeeding in the Discord brainstorm but since these require their own system, animations and effects to be implemented first – I avoid them for v5.4 for now but whenever Pregnancy wins next, I will specifically state that the update then will focus purely on lactation and breastfeeding which means there will be enough development hours to do the system, animations and effects.
– When hanging out with a male friend, they may tell you that he and his SO has been trying in vain for a child, so he asks for your SO as a surrogate mother. You can demand a wife swap to be 'fair', and it may turn out that it's the male friend who's infertile not his SO.
– When hanging out with a female friend, she may ask you to be the surrogate mother and get impregnated by her SO instead. Your own SO can demand a wife swap to be 'fair', and it may turn out that it's your friend's SO who's infertile, not herself.
– At a random time during her pregnancy, your pregnant SO can't handle the guilt and confess that the baby isn't yours. You can simply forgive, dump her, pressure her into an abortion or demand that she helps you make it even by helping you impregnate her baby daddy's current SO instead.
– At a random time during a neutral NPC's pregnancy, your SO admits that the baby is his. You can simply forgive, dump him or demand tha he helps you make it even by helping you get impregnated by the baby mama's current SO instead.
– If you're a por nstar, you may sometimes get a niche shoot where your screen partner is pregnant.
– If you made some victim pregnant in a 'rap… music' scene. Later on, she desperately want to see you again, and instead of accusing you, she actually comes back for more and begs you to be in a relationship with her for the child's sake. If this victim happens to be South Asian or Middle Eastern, they will mention parental pressure.
– If you suggest to your SO to start trying for a child and fail, a few days later, you may get approached by your SO's brother or sister who has found out about your desire for a child and offers an alternative.
– If a female player is hanging out with a female friend or relative, this companion admits to you they just found out they got impregnated by a guy who's now refusing to take reponsibility. You can convince her to get an abortion or offer to go talk to the guy yourself. You may then either succeed in pressuring the guy into dating your friend/ relative … or end up seduced by his charm and get impregnated yourself …
– Increase the frequency of NPCs just naturally getting pregnant during your gameplay with their SO or random hookup (i.e. no player involvement)
– If your SO gives birth to a child clearly of a different race than you, this makes it obvious that she cheated.
– When donating sperm having successfully impregnated a 'strange woman' who preferred the traditional method in the past, she may approach you again and tell you about a secret group of baby-crazy women just like her having a party tonight. They all heard about how 'effective' you were and invite you to the party where you can impregnate them all.
– Most of Patrons' commissions for June commissions. I've done all the scenes, only a few animations and one special (traditional attire) request are left and will be done next update. I really wanted to finish 100% the June commissions this update but at the same time, I didn't want to delay v5.4 any further (already 3 days late).
How To Install LifePlay
---
Extract
Play the game