LifePlay Free Download Latest Version
LifePlay Download Walkthrough + Inc Patch Mod Apk For PC Windows, Mac, Android – LifePlay is a life simulation RPG that allows you to play in 186+ real world cities.
Developer: Vinfamy Patreon
Censored: No
Version: 5.27
OS: Windows, Linux
Language: English
Genre: 3D game, Animated, Simulator, Character creation, Male protagonist, Female protagonist, Dating sim, Vaginal sex, Oral sex, Group sex, Corruption
Optional: Pregnancy, NTR, Incest, Rape, Netori, Business simulator, Prison, Bestiality, Transformation, Lesbian, Gay
Overview
---
LifePlay is a life simulation RPG that allows you to play in 186+ real world cities. The game has extensive character customization and includes 632+ scenes, depicting life situations where your choice matters. The 3D sex scenes have 250+ animations, accompanied by well-written erotica.

With a new update every 2 or 3 weeks since its first release in April 2018, the game already has a lot of playable content you can enjoy for tens of hours. It's also very moddable – click on "Third Party Mods" from the main menu to check out what modders have made, or check the Docs folder to start modding yourself.
The game covers many different fetishes, but all of them are optional and can be disabled / enabled depending on your taste.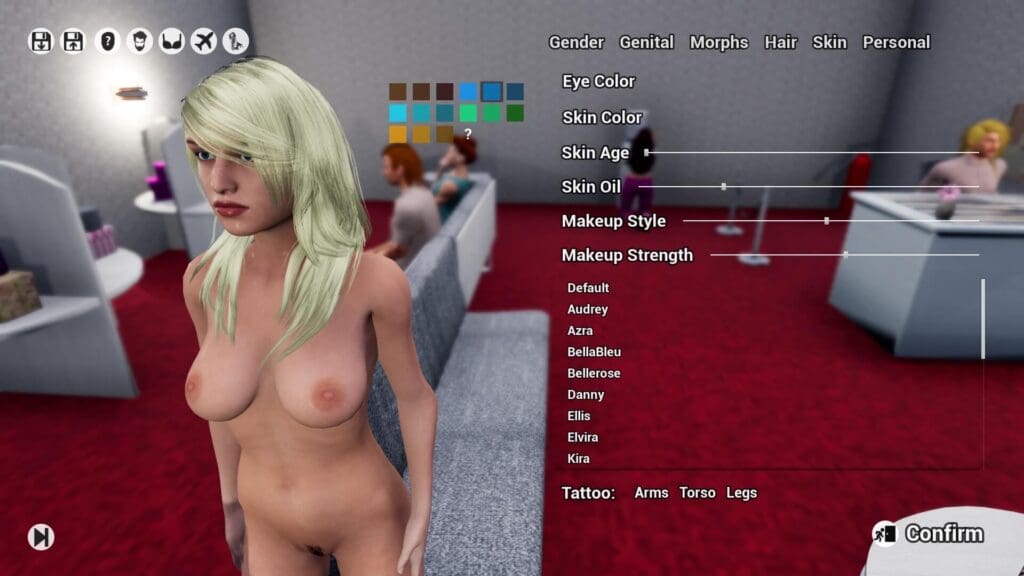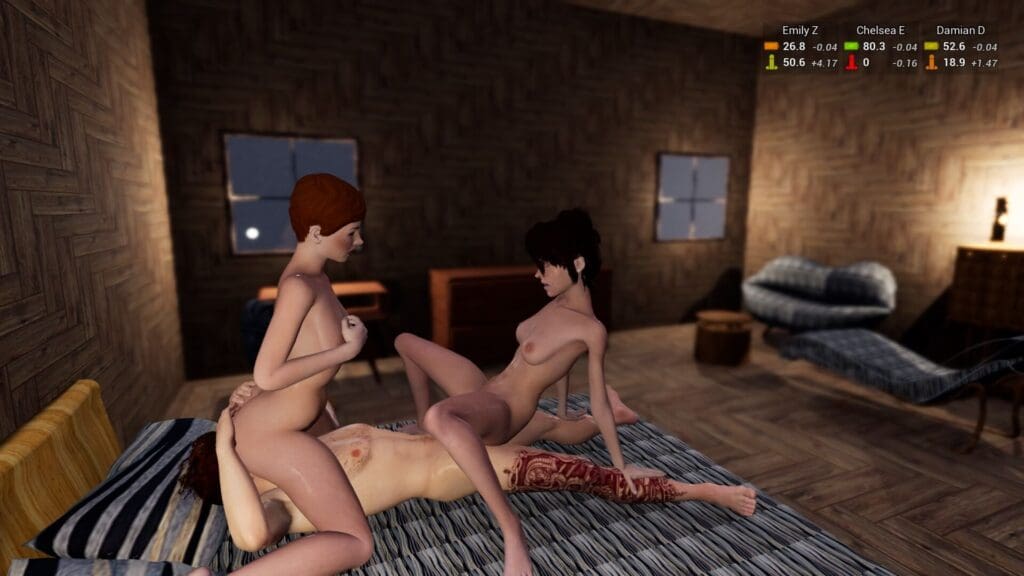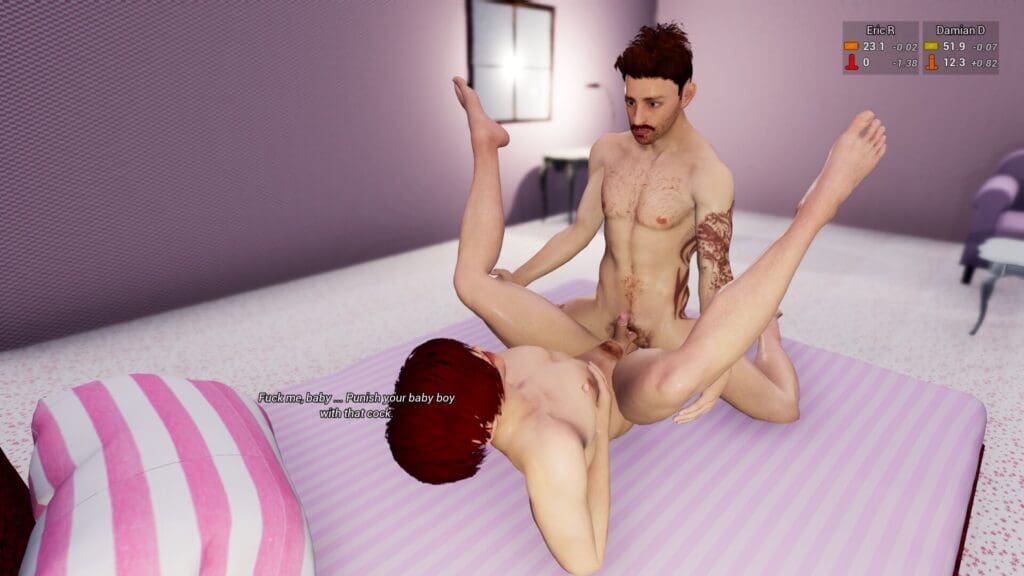 v5.26
– This is the double update release for v5.25 (Gameplay Mechanics) and v5.26 (Rap… music)
– You can now "Enquire about a vacancy" at any location type. Here, you can directly type in what the job is called and select two stats that are most applicable to the job. This gives players the option to role-play as a character doing any job and still receive a full-time salary. Alongside the two main stats, you still gain jobexperience as well, which helps you get better paid jobs when enquiring about a vacancy elsewhere.
– Each time there's a orgas m during an adult scene, click anywhere and you have a chance to pick from 5 bonus rewards which involves a significant change to one of the person's stats (with diminishing returns). Apart from a few, which stats available as possible rewards depend on the tags of the position that brought the person to orgas m.
– You can now favorite the currently playing sex animation by pressing F (press F again to unfavorite). After you save you game, your animation favorites are saved as a game setting in AppData so they persist with multiple saves over multiple versions. You can double press Spacebar for a random fav animation.
– The search bar for the sex position menu is now smarter and you can type in tags like Doggy, Missionary, Vaginal, Oral etc to filter, rather than relying on the position names which can be quite inconsistent. You can also type in Fav to only show your favorited animations.
– If you're the mayor and public security is low and you're trying to tackle crime, you may be forced to listen to rap music by criminals. Your aide may save you or sometimes they'll target your aide instead and so can try to save them, with the hero possibly being rewarded. Alternatively, they may target your relatives or significant other instead. (Don't worry, if you're trying to save someone else, you can only lose and be forced to watch if Netorare is enabled. You always win if that module is off.)
– If you've used rap music to take someone's virginity, they have a different reaction than normal. If they have very low perversion and somewhat high submissiveness, they may confess they were saving for marriage because of a religious family and beg you to marry them or they'll get disowned.
– There's a chance you've been secretly filmed listening to rap music and may have to pay for it or it may get uploaded online giving others the wrong idea that you enjoy rap music.
– Conversely, you realize later on that in the heat of the moment you've captured some footage of someone else listening to your rap music. You can decide what to do with the footage.
– If someone who's listened to your rap music has high submissiveness (or has become so after you approach them repeatedly with the footage above), you may do a Stockholm and convince themselves they're in love with you instead.
– If you're on a date with someone who's in love with you (attraction > 50), you can click on another NPC with the same gender as your date and manipulate your date to make friends with and lure this NPC into listening to your rap music.
– You can take revenge on someone who forced you to listen to rap music. If you fail, you may have to listen to rap music again.
– Some bug fixes (most importantly the one where NPCs all disappear after some time of gameplay and the players have no choice but to save and relaunch) and performance improvements. I'll schedule a bugfix-only update soon.
v5.24
– This updates focuses on At Work. As promised the last time At Work got an update, this update doesn't just add new content for the office job, instead it adds a new career path and content associated with it: politics, namely running for and working as the mayor of your city.
– A multi-stage quest (hotkey Q to access the Quest menu) to run a campaign for mayor against a main rival. You can play fair (by trying to win endorsement from different influencers on the political spectrum without alienating your own base), and/or mix in some quid pro quo sex, and/or use dirty tricks on your rival.
– Once you've won, you're given an office where you can hire aides that can help your performance as mayor and who you can end up sleeping with. You're also given a bunch of actions to improve various aspects of the city: economy, health, security, education, transport and culture. Each action can lead to scenes involving meeting new people and some dodgy under-the-table business.
– New stat for both player and NPCs: 'Political leaning' with 100 being far right and -100 being far left.
– Rapport and attraction with new NPCs you meet and introduce yourself to in the city will receive a boost or a penalty depending how well you're doing as mayor and how alligned their political leaning is with yours.
How To Install LifePlay
---
Extract
Play the game