Life in Woodchester Free Download Latest Version
Life in Woodchester Download Walkthrough + Inc Patch Mod Apk For PC Windows, Mac, Android – It's a top quality Adult Visual Novel, Dating Sim, Adventure game being developed by Dirty Sock Games!
Developer: Dirty Sock Games Patreon
Censored: No
Version: 0.9.5
OS: Windows, Linux, Mac, Android
Language: English
Genre: 2DCG, Male protagonist, Big tits, Big ass, MILF, Sandbox, Animated, Adventure, Voyeurism, Mobile game
Overview
---
It's a top quality Adult Visual Novel, Dating Sim, Adventure game being developed by Dirty Sock Games!
Planned Game Features
Main & Side Quests
A Popular & flexible game engine GMS2
Customize all characters Hair, Skin, Eye color using shaders.
Live2d for fluid and interactive animations
Texting Characters w/ In Game Phone
Quality Mini Games using GMS2 templates. Games like Poker, BlackJack, Arcade etc.
Inventory, Stats, Energy, Money, Dating Game Systems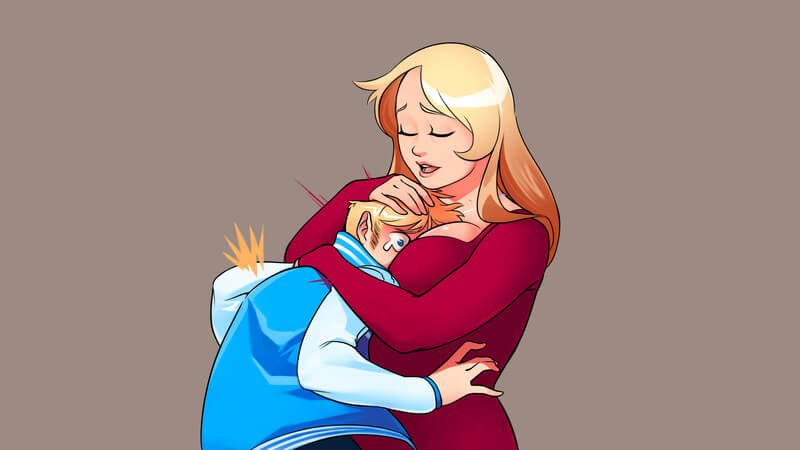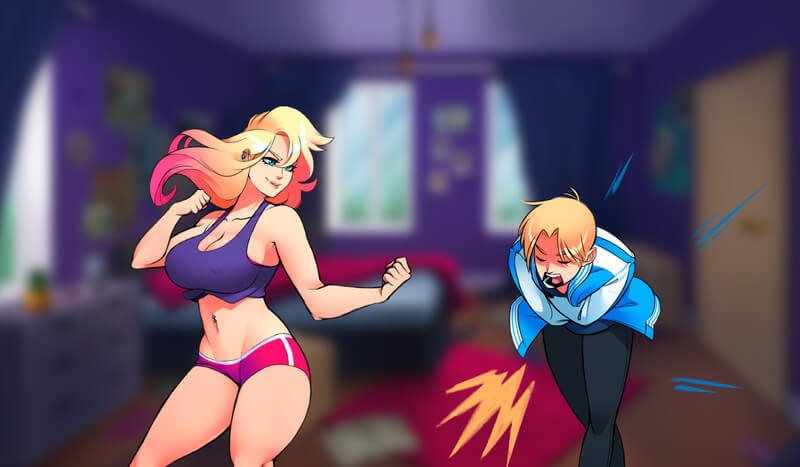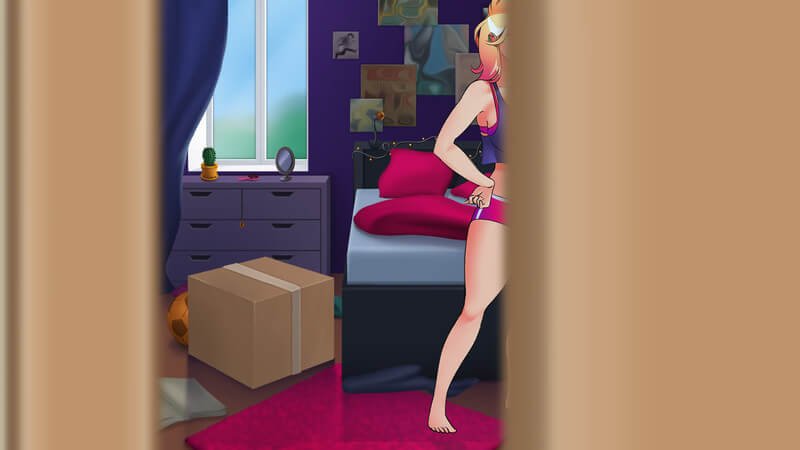 v0.9.5
**Hotfix 8/14/2022 7:40AM
Rearranged all text that was spawning after pausing, causing the game to stall/freeze/pause
Added better debug controls anyone can access with F7 on PC/Mac
Fixed Janice double spawning at night
v0.8.0
Gameplay Features
NEW Sandbox mode is finally here! Pose all characters with any clothing, eyes, mouth, eyebrows and exclusive naughty toys like cat tails and nipple coverings.
NEW Gallery mode is finally here! Currently completely unlocked, access any and all previous scenes as well as 2 teasers for upcoming scenes!
3 Animated Janice Scenes previously static, now fully rigged and animated. Dialogue for those scenes has also changed slightly.
2 NEW Teaser CGs in Gallery mode (exclusive for now) 1 Janice, 1 Tara CG.
Patreon Integration is now in place! This means more rewards for patrons and exclusive sandbox content in the future!
AutoSave Stop worrying about not saving your game! Our autosave system will help you save your progress automatically in 2 new autosave slots.
Notification System You'll see we added notifications to the bottom right for events like saving loading etc.
v0.7.3
Mac Store Verification
The mac build is now verified with apple connect which should prevent any "Damaged" or "Unable to Launch" error codes.
Optimizations
Textures force a flush when sleeping and visiting map.
Texture groups reorganized for less texture swaps.
YYC Compiler build for Mac & Android which greatly improves performance. (Will look into Windows YYC)
Quality of Life
Dozens of spelling fixes, name triggers and relation triggers fixed.
Clicking Load Game now auto jumps to load in sub menu instead of save.
Camera now centers over building you most recently entered.
Visual Fixes
Lily 13-0 was supposed to be at Cass & Molly's house, inserted correct new BG.
Updated game credits.
A few CGs fixed to align better with game screen
Map particles clear on entering new room.
Ocean waves now showing correctly.
Cars now fade In & Out properly.
Smoke Particles on Map Depth fixed.
Janice Arm & Eye Tweaks.
Bug Fixes
Settings default button now restores settings to default values.
Fixed sprite names causing crashes (previous hotfixes)
"Auto" button functionality removed for now.
When changing names in phone, now populates names based on current values.
v0.7.1
Gameplay Features
21 New Janice Scenes!
6 New CGs w/ Alternatives, 2 Fully Animated.
4 New Janice Poses/Clothing
Reworked & Tweaked previous scenes.
Right Click to Hide Text UI (You'll want to use this )
1 New Locations (Restaurant)
New Rain Weather on Map (currently event trigger only)
Technical Upgrades
GMS2 IDE updated tonewest version.
GMS2 Runtime updated tonewest version.
Bug Fixes
Removed Dialogue Text Lines
Clothes in Tara event now have new sprite of actual clothes not laundry
Fixed a few "roommate" relation texts not replaced
Treehouse now properly unlocked from map as well
Ocean Waves now visible on map
Fixed Save/Load Issue that happened if scene name was uppercase.
Janice Dialogue Fix
Removed GM Live Pinging
Hotfix 10/24/21
Fixed several instances of misnamed assets in Tara & Lily Storyline causing crashes.
v0.6.3
Gameplay Features
12 New Lily Scenes!
2 New Tara Scenes!
6 New Animated CGs & New Pose Art.
Booby Bouncing – Cassy Busom now contains "physics" in most previous and all new scenes. System in place for other characters. Feel free to "Enjoy" the show in the reworked scenes!
Reworked & Tweaked previous scenes.
1 New Locations (Treehouse)
Technical Upgrades
GMS2 IDE updated tonewest version.
GMS2 Runtime updated tonewest version.
Hotfixes – 8/11/21 – 1:30AM
Fixed Lily 3-0 where snag can happen with piggyback ride.
Fixed Treehouse locked until Janice event (should have been lily event)
Fixed a few potential "Freeze Ups" during Lily Storyline
Hotfixes – 8/11/21 – 5:42AM
Fixed Lily 3-0 where crash happens (oops)
Fixed visual bug with thin black lines in 2 of Lily's CGs
Bug Fixes
Labels are now wider for longer map names
Resolution forced to 1080p to prevent character offsets or weird movements.
Several tweaks to dialogue
Many, many more.
v0.5.3
v0.5.2
Game End Credits
Proper credits for each patron tier now shown at the end of the game! Use scroll mouse to scroll up and down (not supported on mobile yet).
Gameplay Features
Booby Bouncing – Lily & Tara Busom now contains "physics" in most previous and all new scenes. System in place for other characters. Feel free to "Enjoy" the show in the reworked scenes!
Booby Bouncing on Janice Shower Scene
SFX Added for Janice BJ Scene
New Character Cass Added!
New Character Molly Added!
6 New Lily Chapters!
18 New Tara Chapters!
Phone now shows what chapter & scene number you are on!
Close Game Credits Sequence! (mouse scroll to find your name)
4 New Locations (Beach, Tattoo Shop, Library, Supermarket)
Technical Upgrades
GMS2 IDE updated to Version 2.3.2.560
GMS2 Runtime updated to Version 2.3.2.426
Quality of Life Changes
Escape Key backs out of Phone & BackPack
Tara's phone indent now stays in wall
Time Pass prevented on first day
Fixed Load Game Issue
Save & Quit Warning
Load & Save Menu now scrolls properly
Converted Shower scenes to be Chapter #s to check progress
Bug Fixes
Janice closed eyes offset tweaked
Fixed Version #
Fixed Janice being in kitchen not living room during 7-0
Janice Shower scene has no bosom bounce
Lily Shower fixed.
Janice is higher resolution again.
Lily Scene 2-0 Fixed
Mall BG & Living Room BG Tweaked
Janice BJ Scene Crash Fix
How To Install Life in Woodchester
---
Extract
Play the game
Life in Woodchester Free Download
---