Horton Bay Stories – Jake Free Download Latest Version
Horton Bay Stories – Jake Download Walkthrough + Inc Patch Mod Apk For PC Windows, Mac, Android – Jake Rogers, finds himself at the end of his final school year and ready to head off to his local university.
Developer: Lumphorn Games  – Subscribestar
Censored: No
Version: 0.1.2
OS: Windows, Linux, Mac
Language: English
Genre: 3DCG, Animated, Male Protagonist, Anal Sex, Blackmail, Cheating, Corruption, Creampie, Drugs, Exhibitionism, Footjob, Group Sex, Groping, Handjob, Harem, Lesbian, Masturbation, Multiple Penetration, NTR(Optional), Oral Sex, Prostitution, Rape(Avoidable), Sexual Harassment, Sleep Sex, Teasing, Titfuck, Vaginal Sex, Virgin, Voyeurism, Point and Click, Sandbox (Avoidable), School Setting, Twins, Milf, Dating Sim
Overview
---
Welcome to our first game set in the town of Horton Bay!
Our main character, Jake (or nickname of your choosing) Rogers, finds himself at the end of his final school year and ready to head off to his local university along with his long term girlfriend and best mate.
That is until everything gets turned on it's head and forces him to change his plans!
Now with seemingly few options, he decides to travel to the other side of the country to the coastal town of Horton Bay, where he can start fresh and try to rebuild a new life for himself!
He'll forge new relationships, whether they be good friends, romantic interests, adulterous affairs or simply some good old, no-strings casual sex!
He'll explore the town and meet interesting new people. Get himself a job and an education. Even find himself getting caught up in the middle of a ruthless crime war!
But most importantly, he gets to start the first chapter of the Horton Bay Stories!
Thank you for your interest and we hope you'll like it enough to stick around for more!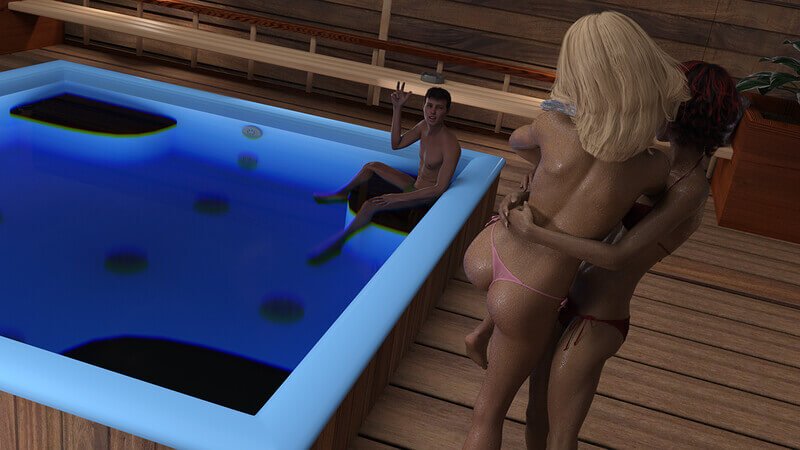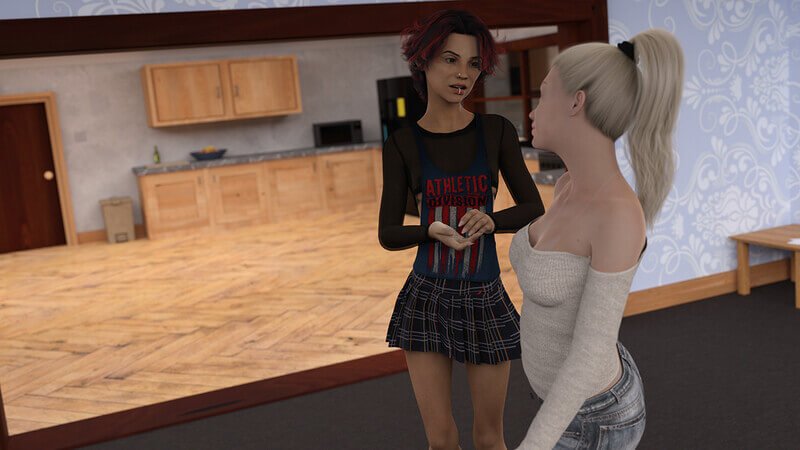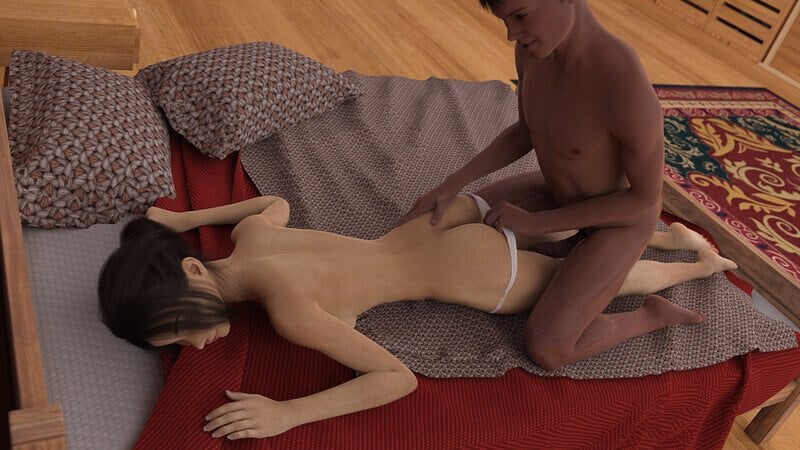 v0.1.2
Fixed: Looping/Crashing bug while using the skip function. (Hotfix 0.1.1a)
Fixed: Missing image in Gemma's room at night.
Fixed: When on the quest to find Dr. Jones, the boardwalk will now unlock when you walk to it after speaking to Brenda. (For some people the location was not unlocking during the conversation with her as it should.)
Fixed: 'Do Not Disturb' variables have been de-activated during the party. This was stopping some people from entering the girl's bedrooms during the event.
Fixed: Replaced glitchy animations of Marcy at the motel.
Fixed: Removed Compass from the screen when entering into dialogue with various NPC's.
Fixed: Can no longer leave the bookshop before asking about the job during Episode 1.
Fixed: Taking a Bath or Shower at 23:00 no longer breaks navigation in the hallway.
Changed: Choice menu buttons are a little larger for touch screen users.
Added: First chapter of Episode 2 – University.
Added: Repeatable Lillie event (after Art Class).
Added: Can now give contraceptives to Lillie after Art Class.
Added: Event with Mika (15:00 – Outside your house).
Added: Event at Salty's Beach Bar (Evening.)
Added: Gym interior.
Added: Public Toilets interior (Beach Carpark).
Added: Petrol Station interior.
Updated the Walkthrough.
v0.1.1a (Hotfix)
Stops endless loops and/or crashes when using the skip function. Extract archive.rpa and copy into the /game folder, overwriting the old file.
Initial Release v0.1.0
190 animations
3600 still frames
~ 5000 lines of dialogue
~ 4 hours of gameplay
How To Install Horton Bay Stories – Jake
---
Extract
Play the game
Horton Bay Stories – Jake Free Download
---