Femdom University Zero Free Download Latest Version
Femdom University Zero Download Walkthrough + Inc Patch Mod Apk For PC Windows, Mac, Android – Your character will now appear in the the story of Fem U exactly 1 year earlier.
Developer: Salia Coel Patreon
Censored: No
Version: Week 20_v5
OS: Windows, Android
Language: English
Genre: 2dcg, 2d game, m8ale protagonist, female domination, urination, big ass, big tits, school setting, sandbox, spanking, voyeurism, teasing, footjob, female protagonist, multiple protagonist
Overview
---
Femdom University Prequel
Your character will now appear in the the story of Fem U exactly 1 year earlier.
The changes in the timeline will affect the main-game.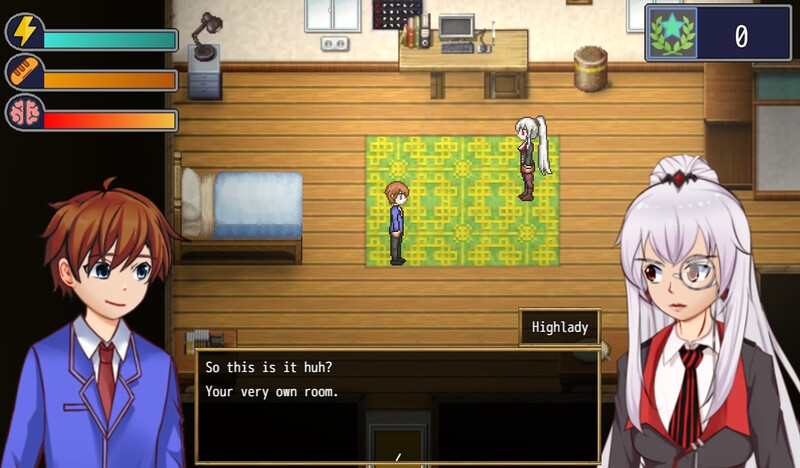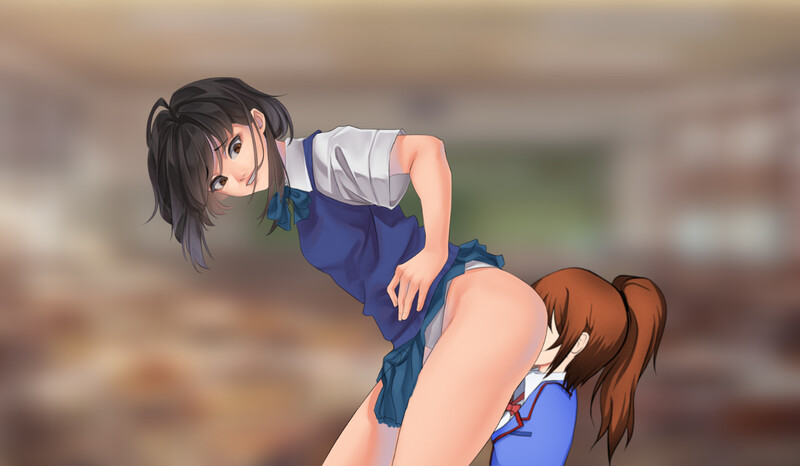 V5
– Facesitting Skullgirls Duo Added!
Location: South-part of the Uni-Courtyard at night, sitting on a bench after Day 12.
– Minor immersive fixes, like teachers now comment if you wear diapers,
– Bugfixes :
Both smoking girls daily quests fixed.
Many many different minor bugfixes.
Fixes for V5: Some more minor bug fixes.
Fixes for V4: -Economy with Skull-Tokens fixed (prices are reasonable) -Fixed bugs that prevented to
buy a Cryptominer from the secret Skull-Shop vendor. -Lots of lots of minor fixes, especially with skullgirls at night.
Week11_v3:
Gameplay:
ESC-GUI now shows more stats, buffs and debuffs.
Business Research and Biology Research can now be activated in class.
Diaper and Incontinence added as gameplay-mechanic.
Overall lots of balancing and improvements!
Scenes:
GYM:
Collect 6 votes from gym-girls to be accepted in the reserve-list.
(there are currently 7 votes you can get)
1. Kelly, (complete her questline until she is in gym) (hard)
2. Cherry (find her in the gym) (easy)
3. Gym-Girl-Trio (find them in the gym ( mid) x3 votes
4. Running Girl (find her outside)
5. Blonde Gym Girl (run faster than X seconds)
Tiffany:
Find her in front of the biology class.
(ABDL/Evil Mommy)
Skullgirls:
You can now find them at night around the courtyard.
Secret Skullgirl shop available.
New Currency: "Skull-Token"
(Usable in the secret shop)
Unigirls:
3 Unigirls are having a disagreement in front of the gym.
Maybe you can help?
Week10v3:
Fixed so much stuff I lost overview.
In short:
+Mara should now appear after garbage-event (sleep-> wake up -> go to cafeteria.)
+Interview girls should now appear after barefoot-event in the cafeteria.
+If Scat is on, a random roll will pick pee or scat
+Kelly Bathroom event can be replayed after the whipping minigame. (does not matter if you fail or succeed)
+Homemade Cookie now provides correct food and energy
+Water is not available anymore in vending machines cuz reasons
+lots of Ms Herlinda fixes
Android Version should work now! (seriously)
Week10v2:
Android: Fixed 2 issues that prevented the game from starting on some phones!
(feedback pls)
All:
+ Some additional Mara CG's
+ Fixed the Mara Questline (interview-girls should now appear!)
+ Fixed the Cookie-Girls Sidequest bugs in the cafeteria
+ Fixed Items
+ Fixed the issue that prevented Skullgirls from spawning the 2nd time
+ Fixed the issue that prevented Kelly -Shower scene
+ Fixed wrong teleport locations after Biology class
+ Fixed Herlinda (strike removal now works)
Balancing:
+ Herlindas mindbreach can now be be increased by 25 after the looped hypnosis to gain +25 willpower. (only works if you have less than 100% mindbreach)
Thanks for everyone reporting bugs!
You guys are awesome!
Week 10:
Fixes:
+Fixed a major bug that caused issues with old savesfiles.
You MUST START A FRESH NEW GAME!
Android: Uninstall app. Install apk.
Windows: Delete the old game. Download and install the new game.
+Fixed GUI-issues when zooming / shaking screen, causing bars and GUI seperate.
No more.
New:
+ Maras questline continues! (no spoilers, but… its quite a lot of content!)
+ Added Biology Lesson! Miss Viola is there for you! New Talents to unlock!
+ Ms Herlinda is now complete. Mindbreach leads to scat/pee scenes.
+ Kelly questline continues. (fun minigame, needs to be unlocked by completing her scat/pee scenes)
Balancing changes:
Almost all lessons are now cheap enough to be able to done with if you have 100/100/100 Energy/Food/Will .
Enjoy!
Week 6_v1:
Full Miss Herlinda Questline.
Includes Facesitting, Trampling, Hypnosis and more.
Fixed a few bugs along the way.
There is also lots of "Half-Finished" content, they will be added asap!
But for now, enjoy Miss Herlinda.
How To Install Femdom University Zero
---
Extract
Play the game
Femdom University Zero Free Download
---