Extra Life Free Download Latest Version
Extra Life Download Walkthrough + Inc Patch Mod Apk For PC Windows, Mac, Android – What will you do, with this chance as you wake up in a youthful body, thirty years in the past?
Developer: RNGeusEX Patreon
Censored: No
Version: 0.5.9
OS: Windows, Linux, Android, Mac
Language: English | French
Genre: 2dcg, Multiple Endings, Adventure, Humor, Point & Click, Dating Sim, Sandbox, Harem, Milf, School Setting, Male Protagonist
Bigs Tits, Corruption, Teasing, Female Domination, Male Domination, Romance, mobile game
Overview
---
What if you had a new chance in life? What if you could make it better than all those years of misery and harassment?
What if you could get revenge on all the people who wronged you and get what you always desired….
What will you do, with this chance as you wake up in a youthful body, thirty years in the past?
The choice is yours.​
Developer Notes:
Hello, this is my first game, I did my best to create a quality game, I hope you will enjoy playing it as much as I enjoyed developing it.
If you enjoyed the game, please support me on Patreon.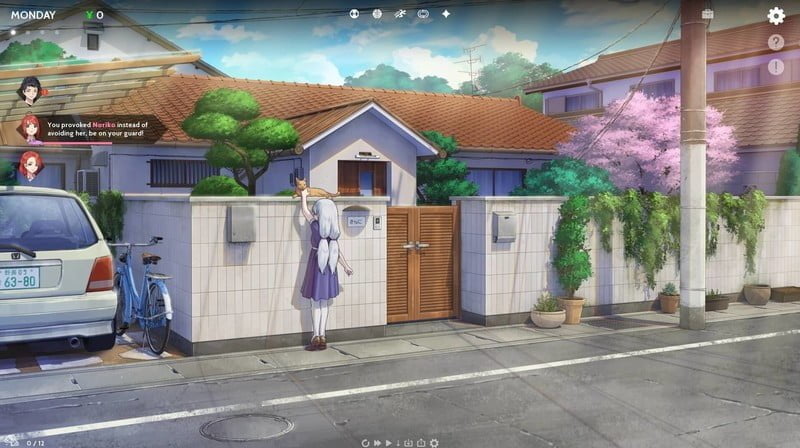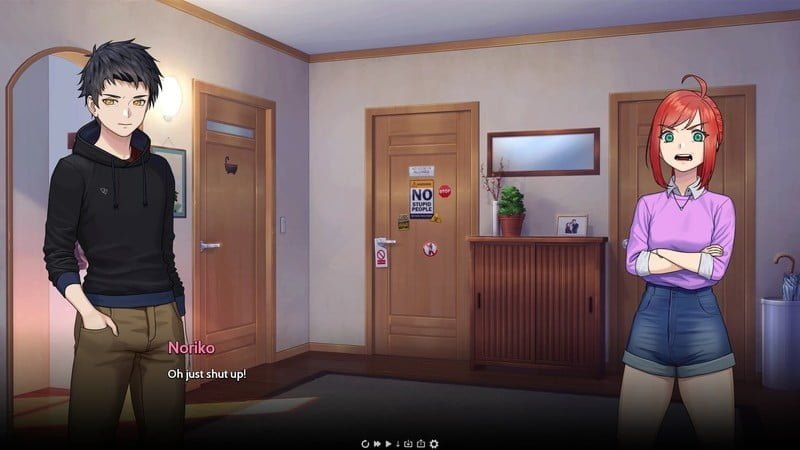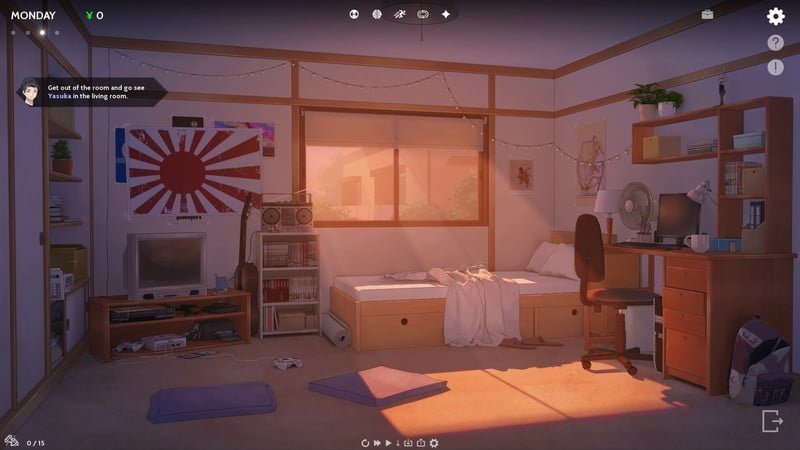 v0.5.2
– Updated quest hints so they reflect what cannot be done in the current version, but will come in a future one.
– Reworked the CG/animations menu ergonomics for mobile. Scrolling will be easier.
– Fixed display issue on mobile when clicking on the bed.
– Fixed background menu (incorrect images shown + translation issues).
– Fixed translation issues when clicking on bed.
– Fixed some animation issues in a certain Macumba scene.
– Fixed minor translation issues.
v0.5.1
– Talking to sakuya, Netoru or Yasuka at the wrong time of the day was sending you back to the main menu.
– Moving forward in the day with the skip time button could break the story. Some passages are now blocked so that the events take place in the right order.
– Sakuya's chest was visible when she was dressed
– Fixed names that were not displayed correctly
– Fixed an asami animation that was not displayed correctly
– Spelling correction
– Fix minor bugs
v0.5
Patchnote 0.5: A new whole story for the yasuka(path love only)
– New story for Yasuka 15000 words (more than the 2 asami's path)
– 6 New CGs + 60 variations – 3 New animations + 31 variations (203 secondes d'animations)
– 6 New Backgrounds + 16 variations
– A new option to display path in the settings
– The interactive events are now flashing, (you can't miss the mp3 player now)
– Optimization of the game performance
– Implementation of a skin system, you can download the skins every month on patreon or subscribestar and then activate them in the game
– the cheat menu has been deactivated, you have to collect the money again in the 6 new places
v0.4.9
New features
– Added some extra dialogues with Asami's corruption/love path.
– It will now be possible to sleep with Asami every night by clicking on the bed before going to sleep
– If you chose to corrupt Asami, she will be accessible in the afternoon and evening in the park, you will be able to interact with her, chat/sexual interaction
– Added a gallery for the animations you've already unlocked, you can control them as long as you want.
– The cheat menu has been modified, it is still accessible by collecting money on all the backgrounds, it's necessary to enter a specific code to get the desired effect. The codes are exclusive to pledgers (Patreon/Subscribstar)
– A button to travel faster between Saito's room and the city map has been added, it's accessible from the moment you talk to Chiaki for the first time. – The first level of security for the Renpy archives has been implemented.
Optimisation / Fix
– During a dialogue between two characters, the textbox disappeared for a fraction of a second each time the animation changed.
– There was a one-and-a-half-second delay before you could click to collect money again. This lag time no longer exists, you can spam click everywhere to collect money without missing a single area
– All backgrounds have been optimized to save hard drive space
– To blur the background, a renpy feature was used, it was slowing down the game, now direct blurred images are used, they are very light in size – The old transformations used to take too many resources, this has been changed.
– The display of backgrounds according to the time of the day was done in hard with conditions, we optimized this by using ConditionsSwitch. Globally, before in the code, it was necessary to do this
v0.3.9
ANIMATED CONTENT!!!!!!!!!!!!!!!!!!!!!!!!!!!!!!!!!!!!!!!!!!!!!!!!!!!!!!!!!!!!!!
– Add 3 animated scenes
v0.2.2
– New part of the story
– 2 new locations, Park and Noriko's room
– 2 new backgrounds, 6 variations
– 4 new characters
– 5 New CG, 11 variations
– Optimization of the interface for German and Russian translation
– 50% reduction of the total size of the web version
– Improved menu navigation, faster, more fluid
– Added a gallery to view sprites and backgrounds
– Added a cheat menu for players who found all the hidden money in v0.2
– The locations of the money already found by the players in v0.1 will now be indicated with the "Help" button, the new locations however will not have this feature.
– The Japanese navy flag has been removed in favor of the simple Japanese flag.
– Added an option to add a translation on the fly (more details on the discord)
– A money spot hidden in Noriko's room has been moved because you had to click through the interface
– A money spot hidden outside the dojo has been moved because you had to click through the interface
– Fixed: bug on the android version, the interface display was distorted on low-resolution screens.
– Fixed: minor bug
– Fixed: bug that forced the game to launch in English after loading
– Grammar fixes
v0.1.2
– Change discord link in-game previous one was hacked
V0.1.a
– Minor fixes
– Grammar fixes
– Modification on save/load menu
First Release
How To Install Extra Life
---
Extract
Play the game