Defenestration Free Download Latest Version
Defenestration Download Walkthrough + Inc Patch Mod Apk For PC Windows, Mac, Android – The game is planned to be choice based and semi-open worlded.
Developer/Publisher: Fresh Mulan Patreon – Discord
Censored: No
Version: 0.4.9.8
OS: Windows, Android
Language: English
Genre: 2dcg, Corruption, Female Protagonist, Mental Changes, Anal Sex, Ahegao, Bdsm, Bukkake, Creampie, Exhibitionism, Drugs, Group sex, Groping, Humiliation, Lactation, Lesbian, Oral Sex, Pregnancy, Sex Toys, Sexual Harassment, Transformation, Vaginal sex, Mind control, Humor, Adventure, Rpg, Sci-fi.
Overview
---
Defenestration is set in a futuristic soviet union, the player takes up a role of Kira, young promising girl fresh out of school. Help her get on her feet in unfamiliar megapolis, dealing with various day-to-day problems and different characters. Some will try to help you, some to corrupt you (mainly the second one)." "The game is planned to be choice based and semi-open worlded. Which means no combat system. Current version has at least five hour of gameplay.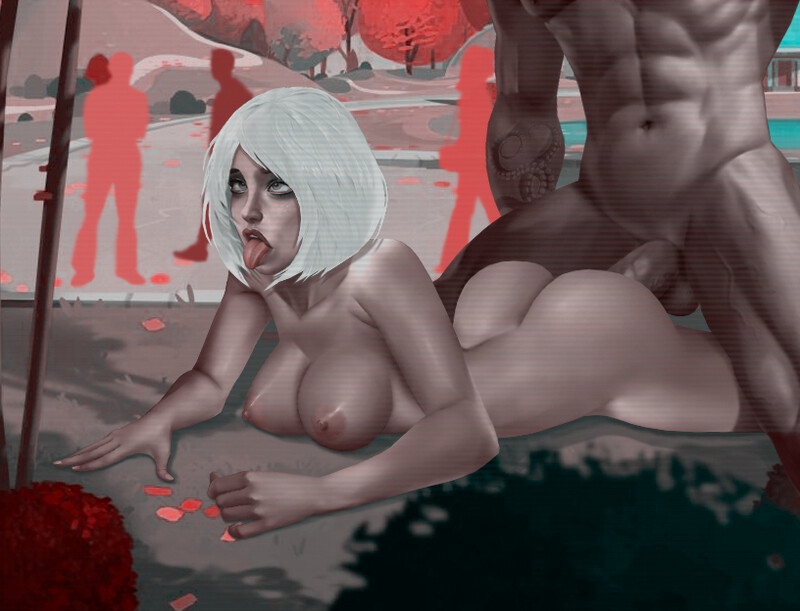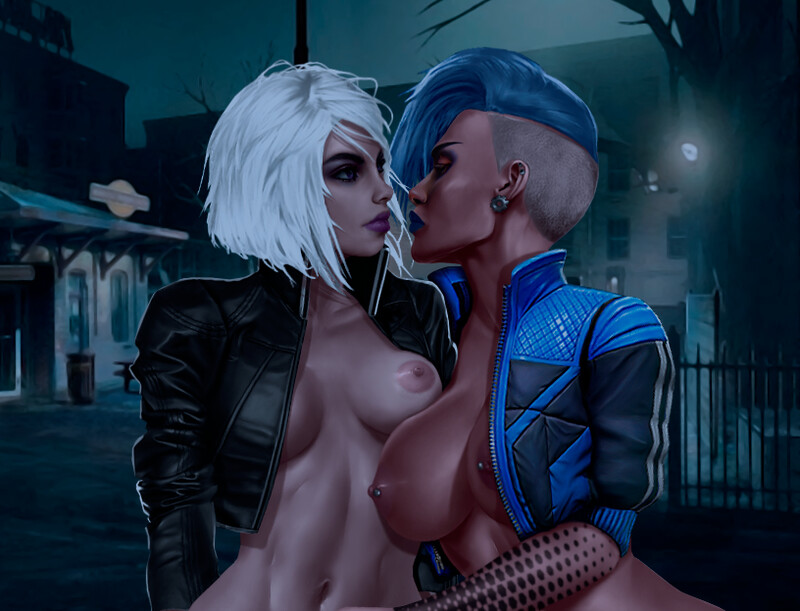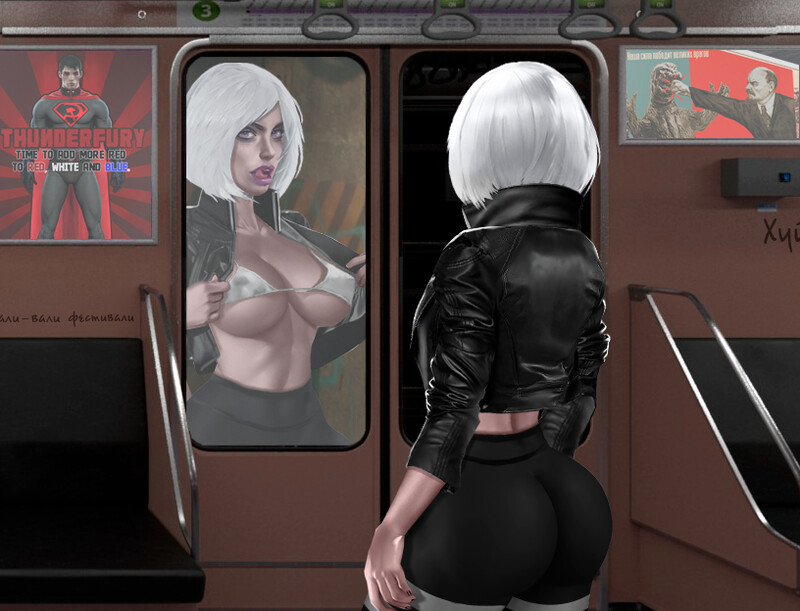 v0.4.9.6
– 430 character art pictures.
– New character art for Kira with everything (endgame/complete "nude" version, piercings, boobs, hips, fluids, poses, expressions etc.)
– New underwear art for currently present options (default and ghost)
– New lower body art for all outfits except "patriot" (shorts, pants, skirts. etc.)
– New buyable transparent skirt
– added "scroll arrows" (indicator to show that some dialogue options are scrollable)
– residential area block after pet event
– equipping outfits from items issue (it wasn't working)
– fixed "farm sleep1 kira1 eyes" picture missing
– fixed character art issue during diner flashing scene
– fixed randomizer issue
– fixed tiles passing bugs all over the game
– fixed cum is not erased by showering
– fixed squatboi button doesn't work (menu doesn't work)
– fixed KeyConfig picture pic issue
– added clearer message to visit Hospital on day 2 in order to enter Diner
– fixed Disappearing snowball in second barn
– fixed Gain size is not resetting to 0 after 7
– fixed Repeatable train hypnosis layering issue
– fixed Darling event hand issue
– fixed various problems with night/sleep sequences
– deleted unused events in vivarium
– changed gym regular replies
– fixed closeted shop issues with donut and juice
– fixed ability to scroll in some menus
– fixed exhibitionism in park jammer
– added some jammer dialogue changes and tracking of its use
– fixed booty juice hips issue
– edits in darling events overall "flow"
– fixed blonde girl allows clothes shop access before quest issue
– optimized Leninals
v0.4.9.5
– One new random male NPC (Animal)
– Three new layered female NPCs (Rosie, Dottie & Sugartits, 46 pictures)
– Ability to temporarily customize them (Vivarium-Farm-Near the barn entrance (lower right corner of Farm map))
– 6 new expressions for Kira
– Clothes can now be worn from Squat-Boi or Item menu
– Separated tops from bottoms, you can now combine them.
– 3 new "harassment poses" (296 pictures)
– New repeatable random "harassment" event (27 pages with a ton of references, you'll only see 1/3)
– New repeatable random "boobjob/blowjob/orgy" event (31 pages, you'll only see 1/3; 458 pictures)1
– Cleaned up the code for Kira's character art
– Deleted unnecessary pictures and sounds
– Fixed a bunch of bugs (missing poster image, preloader fixes, etc.)
– A ton of minor things (new menu, pixel art, etc.)
v0.4.9.2
– 45 pages of text
– 1 new reusable "event-starter" (Basically a mini-event, 35 pictures)
– 1 new event "Vaginal/Full Nelson" (84 pictures, written by LostRaven)
– Repeatabe version of this new encounter.
– 1 new random male NPC artwork
– Fixed lactation not being shown in Vivarium events if Kira is able to lactate (Mother/church, Technopriestess/pillory, Vaginal/Full Nelson)
v0.4.9.1
–116 new pictures;
–30 pages of script;
–Random npc "Technopriestess" (dressed);
–Random npc "Technopriestess" (nude);
–Random event "Priestess-pillory";
–Repeatable version (male partner);
–Repeatable version (female partner);
–Initial BE remade a little;
–Initial "bust call" blink issue resolved;
–Minor grammar fixes;
–Intro event queue bug fixed.
Req: To make things easier and due to the lack of random events right now, it has 100% spawn chance and zero requirements (temporarily). Just interact with a new smaller pillory near the center of the "Vivarium" location.
Note: The repeatable version has a 50% chance for a male or female partner with minor text differences to spice things up. The event was written with every possible mental and physical alteration in mind (including stockings), both currently present and future ones (when Vivarium will be completed). So we won't have to redo it.
v0.4.9
213 pictures
214 pages of script.
To start – enter the barn at Vivarium (animal farm part).
– did a remix of trent reznor's song to include breast-pump sound in it, due to a limitation of RPG maker and human technologies.
– Hopefully fixed memory leak/cash dumping/ crashing problem by fixing one of the plugins.
– Added "space out" (skip) option where it was requested or seemed necessary (gym locker, Vivarium intro, and new Farm "training"intro)
– Added first three days of Hucow/CNC path (counting the initial "intro" day)
– Started adding lactation to Kira, for now it's limited to Vivarium.
– Switched the layering order of top and bottom to implement pregnancy for every outfit (around 500 pictures)
– Added 5th breast size to the game (new events, character art and every outfit for now)
– Two new "regular" NPC artworks
– One new layered NPC (pregnant or not, based on content preferences) with two poses.
– Stockings mechanic and wearable stockings (it's was a pain in the ass and needs even more work)
– Added cow stockings that are shown in Farm events (for players with either lactation or pregnancy enabled)
– Added latex black stockings that are shown in Vivarium events (for players with no pregnancy and lactation)
– Added nose ring (limited to character art and Vivarium events for now)
– Added accessories mechanic to the game.
– Added cow bell collar that is shown in Farm events (for players with either lactation or pregnancy enabled)
– Added posture collar that is shown in Vivarium events (for players with no pregnancy and lactation)
– 2 new farm "sleep" events that use the same base art
– 2 new farm "rack" events that use the same base art
Minor:
We did what people asked us to do and fixed a ton of bugs.
– You can now teleport from dorm to Chief Officer every time you're prompted to visit him
– Stairs at Kremlin work normally now
– random teleportation to red square was fixed
I 100% forgot something major, but I'm sure I'll remember some day.
How To Install Defenestration
---
Extract
Play the game
Defenestration Free Download
---