Defending Lydia Collier Free Download Latest Version
Defending Lydia Collier Download Walkthrough + Inc Patch Mod Apk For PC Windows, Mac, Android – The story of a London-based lawyer called in to defend the wife of one of the city's most influential and wealthy businessmen.
Developer: White Phantom Games Patreon
Censored: No
Version: 0.15.0
OS: Windows, Linux, Mac, Android
Language: English
Genre: 3DCG, Male protagonist, Masturbation, Oral sex, Vaginal sex, Groping, Male domination, Sex toys, Spanking, Lesbian
Overview
---
The story of a London-based lawyer called in to defend the wife of one of the city's most influential and wealthy businessmen who has recently disappeared. You'll be with the defendant during police interviews through to the trial in court, working to review evidence and help build her case.
Along the way you'll meet various other characters and experience the life of a currently single wealthy London lawyer. Whether your fresh out of school assistant or a local police officer catches your eye, you'll be able to decide who you wish to interact with and choose to pursue romantically. This game will contain swearing, nudity and adult scenes.​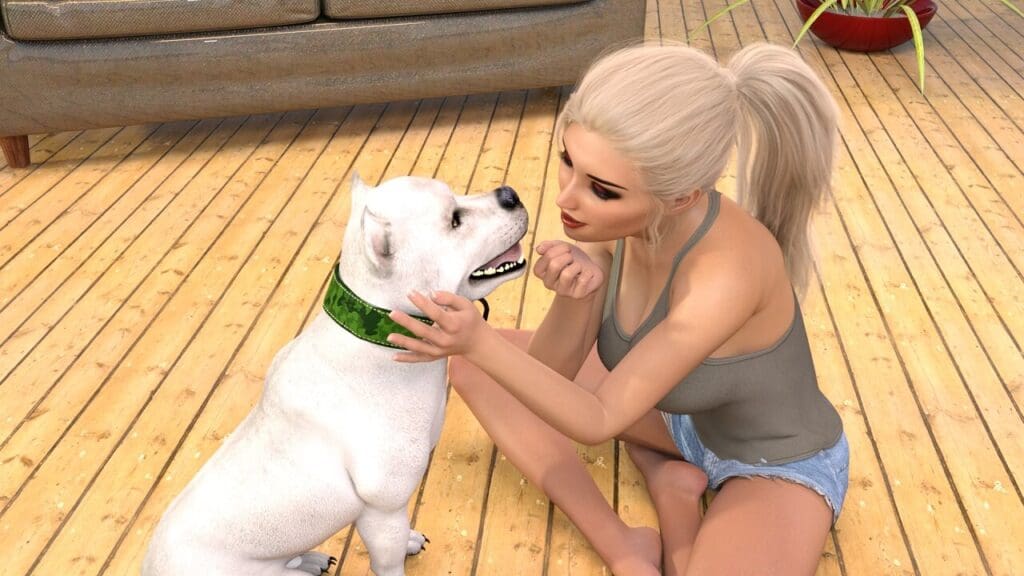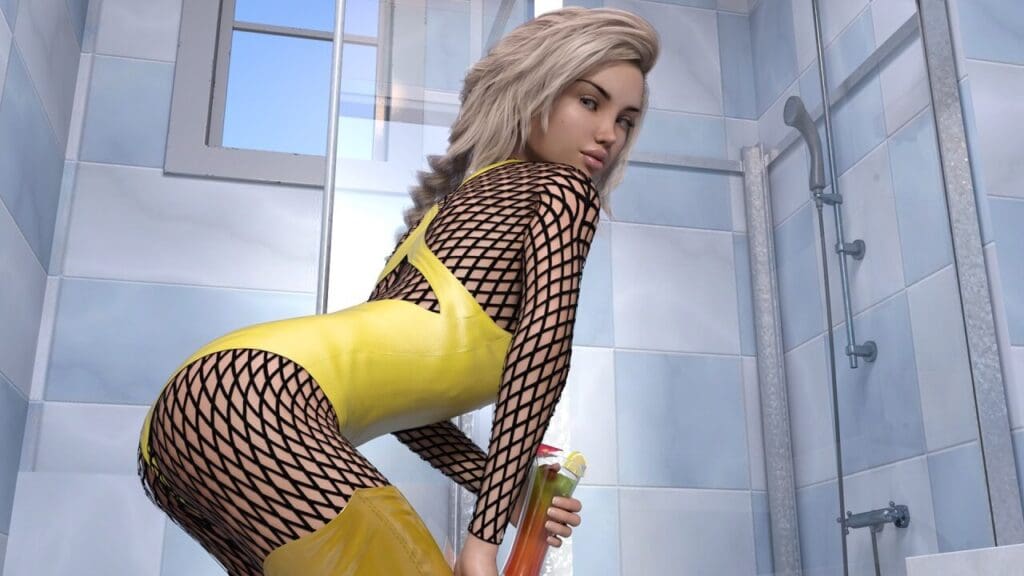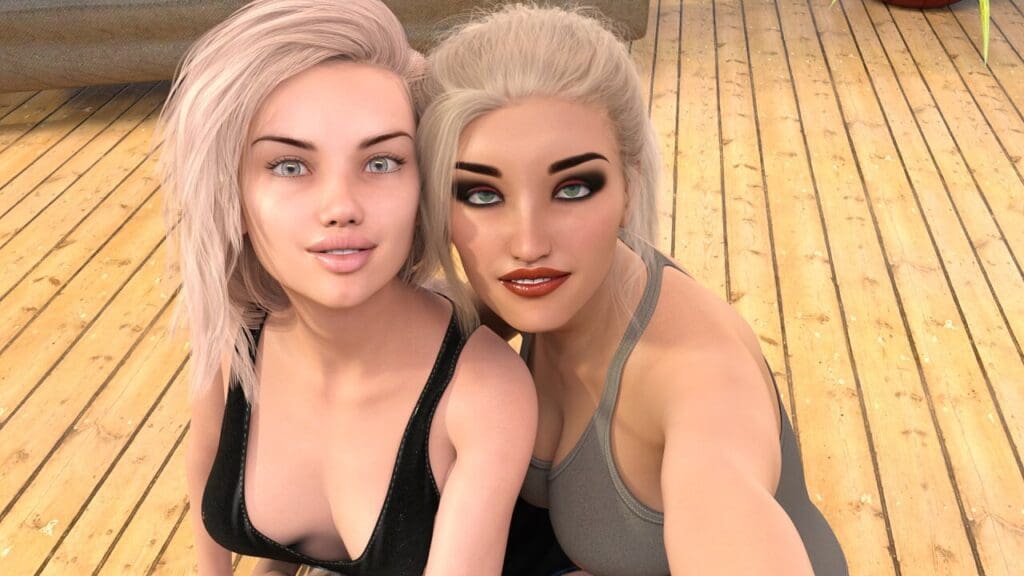 v0.14
Dozens of bug fixes from earlier days.
New Adult Scenes for Ellie, Samantha, Emma, Jenna, Bimbo Stephanie and Regular Stephanie.
New Missions and information on the main story.
2315 new individual renders and 3 new animations.
Upgrades from Ren'Py 7.3 to Ren'Py 7.5.3 (updates the engine from one more than 3 years old to the latest version. This was necessary for the game's development and had to be done for several reasons including enabling an eventual steam release that wouldn't have been possible on Ren'Py 7.3. This adds new functionalities but causes the requirement for a full new download and is the reason there is no "update only" this time around as you need to redownload the main engine too. This should not affect your saves however!).
v0.13.7
Extends the day adding around 30 new renders.
Over 25 new pieces of evidence added to be found by the player's teams.
Over 3,000 words of new story related text.
New Dark Mode GUI.
New Saving Mode to detect incompatible saves.
v0.13.5
5,335 New Renders!
New Animations!
New Audio!
New Content for all Major Characters!
v0.13.2
Bimbo Steph's Update
Adding an additional 1,267 renders and 4 new adult scenes.
v0.13 Part 1
Full update for Ellie, Jenna and Lydia
2000+ renders.
v0.12.1E
including new and extended scenes with Ellie and Jenna.
Added in story scenes bringing the player closer to discovering the truth about the Collier case.
New audio including voice acted audio evidence!
Bug Fixes
v0.12.1
What will be included:
New adult scene and an extended earlier scene with Ellie.
New office scenes with Ellie, Samantha and Stephanie.
New evening scene with Jenna.
New adult scene with Jenna.
New mission scene with Kylie.
New mission evidence images.
So v.0.12.1 will add over 350 renders to the game, making it a mini update as such, additionally these improvements will be included with v.0.12.1:
Transparency slider for the text box.
Bug fix and complete code overhaul for Chloe's Whistle (enormous thanks to Morbil for helping me with this).
Bug fixes for all v.0.12 bugs.
New Gallery to replay unlocked adult scenes.
New voice acted evidence to advance the story.
Complete and up to date walkthrough.
Sophie's tablet containing her diary.
Audio implemented throughout the day.
v0.11 Part 2
Over 300 renders & 4 animations .
New main menu interface.
v0.11 Part 1
Over 800 renders long with an animation and stops just before the mission decisions and then Part 2 will pick up exactly where it left off!
v.0.10.2
Adds the "Teams" fully into the game. New GUI when choosing who you are going to side with, with 14 character biographies, images, strengths and weaknesses added in.
Fixed several bugs and typos that were reported.
v.0.10.1
Fixes multiple bugs and typos.
BETA to v.10:
Fixed multiple bugs/typos. Restored betting system. Few new images all relating to the in-game web. Added remaining missing side images.
Alpha 2 to Beta:
Fixed multiple bugs/typos. 60 additional renders. Restored branching game over endings. Restored email system. Additional scene ending the day. Added several missing side images.
v.09.1.1 to Alpha 2:
Entire new day with 1,389 new renders along with a new animation. Fixed multiple spellings/typos reporting after v.09.1.1 release.
v.09.1 BETA to v.09.1:
Fixed multiple bugs that were reported.
Fixed multiple typos that were reported.
Added stat score increases to some text messages.
v.09.1
Adds interactive computers into the game:
News Websites.
Betting Website.
Messaging Platform.
Work Projects.
Evidence Gallery.
Adds mobile phone into the game:
Social Media Platform.
Phone Galleries.
Text Messages.
Two New Scenes in Day 1.
Revamped Interview Scene.
New Images for Jenna and Ellie (check Social Media and the Gallery) as voted for by Patrons.
Brings Steph's slave route up to the same ending as all the others.
v0.90
747 new renders
6 new adult scenes
New day in the story
v0.8.1
Several dialogue grammar/spelling fixes!
Game now has its own custom icon when running!
v0.8
Completes the previous day, and adds a new day to the story with 430+ new renders!
Adds the game's second animation!
Adds the ability to name saves for your different paths!
v0.7
Added a new day with 235 new renders
v0.6
Over 100 spelling and grammar changes from v.01 to v.06
A complete new day in the story, with 379 new renders added
v0.05.31
Fixes the errors with 3 characters side images being incorrect
v0.05.3
Completes the v.05.3 update adding in the Lydia evening with 135 new renders.
How To Install Defending Lydia Collier
---
Extract
Play the game
Defending Lydia Collier Free Download
---