Champion of Realms Free Download Latest Version
Champion of Realms Download Walkthrough + Inc Patch Mod Apk For PC Windows, Mac, Android – In a world born of chaos, the ancient gods separated their offspring in hopes of avoiding apocalyptic conflict.
Developer: Zimon Patreon
Censored: No
Version: 0.51a
OS: Windows, Linux, Android, Mac
Language: English
Genre: 3dcg, ahegao, animated, big ass, big tits, creampie, exhibitionist fantasy, female domination, footjob, groping, handjob, harem, humor, interracial, male domination, male protagonist, masturbation, monster girl, monster, oral sex, pregnancy, romance, sandbox, sleep sex, teasing, titfuck, vaginal sex, virgin, voyeurism
Overview
---
In a world born of chaos, the ancient gods separated their offspring in hopes of avoiding apocalyptic conflict. They created three distinct, temporal dimensions for each of their respective children, entrusting the crucial task of their children's survival to one being: the Champion.
For eons, this Champion has watched over the three dimensions. But now, the

Champion has vanished without a trace.
The Protagonist, despite his best efforts, is forced to take part in a deadly competition to decide the future Champion… and the fates of all. Will he survive? Or will he be crushed under the weight of fate?

Fortunately, he won't be alone in this harrowing adventure. Several trustworthy and noticeably beautiful allies will forge this path beside him. Together, surely they can surpass the toughest challenges, and experience the most succulent of pleasures.
What are you waiting for? The adventure awaits…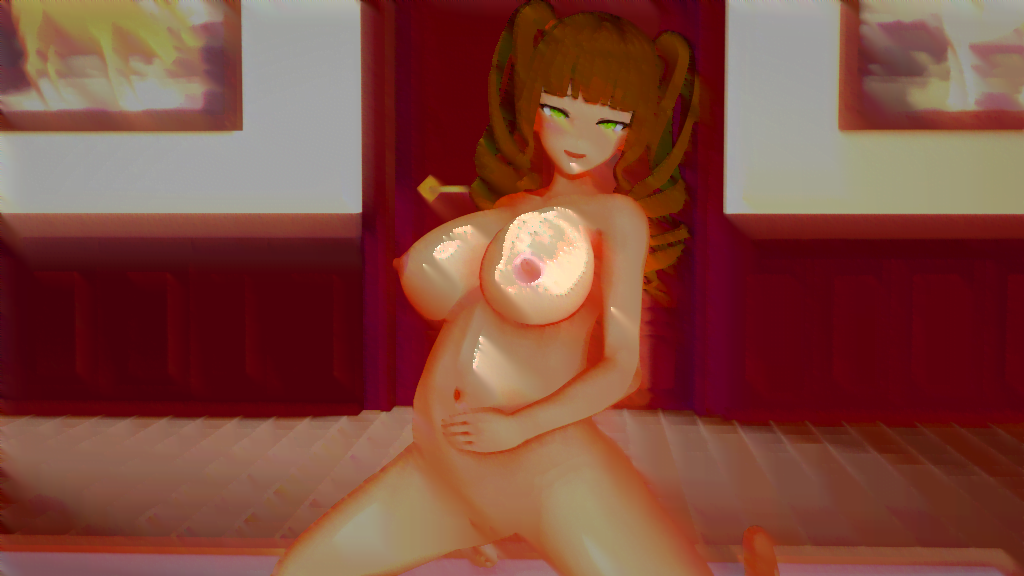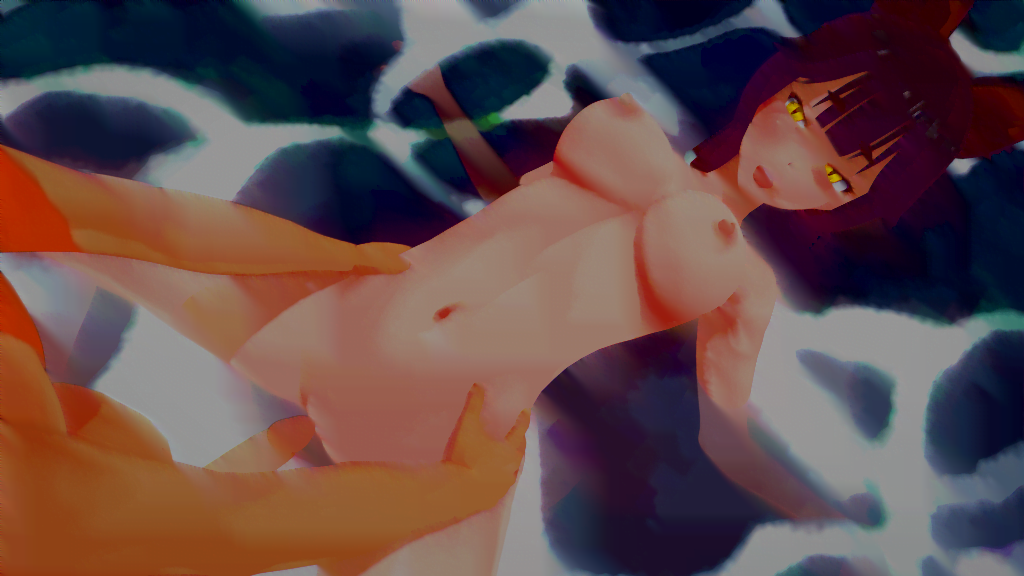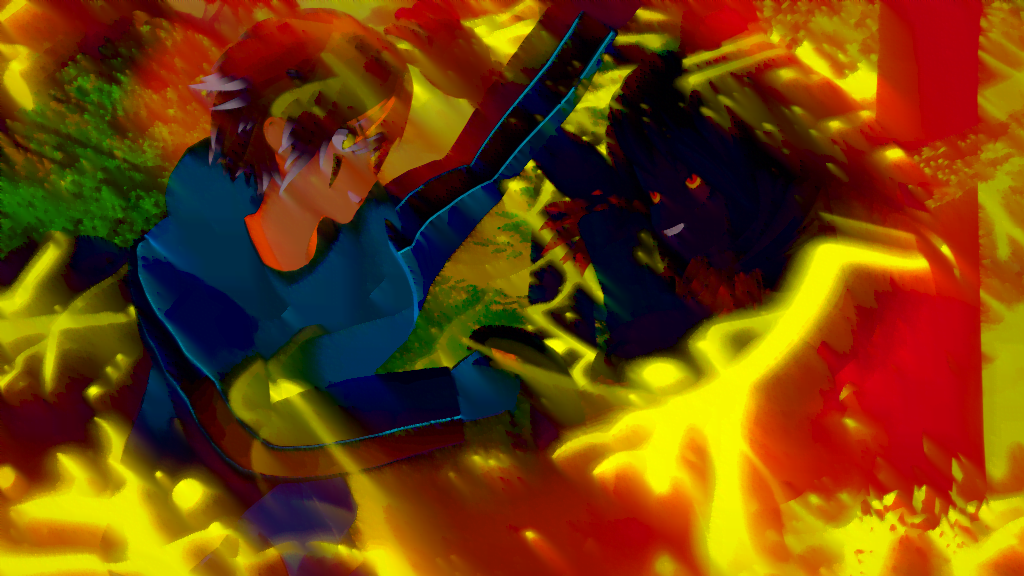 v0.51a
What's new in this version:
Three Hell events
One main story event
Hell headpat
New lewds for Hell: Amazon press, Doggyblow
New lewds for Estia: Kneejob
New features and changes:
Two more times, midnight and noon.
Hinters for the girls
Keywords for the girls
Talk with the girls Test Sheila
Jukebox in the main menu
Bugs and grammar fix:
New Renpy update, it should fix a lot of errors like the black screen or the getitem
All the bugs found about the money and time are fixed
All the new grammar corrections are done
v0.50
What's new in this version:
Headpat for Heramael, Cleos, and Sheila, and they are animated.
New lewd: Asmedia's Footjob
New interactions in the Kitchen, MC's Bedroom, and Sheila ed Asmedia's room
New features and changes:
New action choice menu.
New inventory, while still not very fancy, will allow us to shop, craft, sell, and more.
New particle effects have been implemented and will be used from now on
New house navigation
The girls are now more alive than ever, well not all of them, but some like Sheila and Asmedia wander around the house. You might find Asmedia in the kitchen or Sheila in your room.
Bugs and grammar fix:
Renpy now is 7.4.5, seems like it's better than 7.4.4.
The android versions of 3GB, thanks to a different signature key, work without the 4 methods, in case of problems, however, continue to use them.
v0.49
What's new in this version:
New Tailè event
Two main story events
Two events for Isabel
A new event for Hell
A new event for Sheila
New features and changes:
It is now possible to come back from "Come closer" events.
Age check will appear only once.
Name changer for Hell has been added.
Gallery has been updated with new scenes.
The intro and exit screens have also been updated.
Bugs and grammar fix:
A lot
v0.47
What's new in this version:
4 Events for Sheila:
Family Letter
I can do it
What was that?
We are a family
Bugs fixed
Fast Travel button removed (Dusk City yellow home)
v0.46
What's new in this version:
New girl (milf): Isabel
New event: The Mammoth's Tusk
New event in Dusk city: Stray cat
New event with the mercenary guild: Join the ranks
New music
New sounds
v0.45
What's new in this version:
A new event for Tsukiko: Nightmares.
A new event for Asmedia: Busy Asmedia.
A new event for Heramael: A new lead.
Graphic change for the card menu
New functions added: Time change and fast travel.
Full house navigation (wasn't even supposed to be there in 0.44b).
v0.44b
What's new in this version:
All the bugs found fixed (could also be some player with the save corrupted since the triggers could be messed up)
Skip and Auto are back, they work only in the events
Gallery and Event Tracker now linked to the save, no persistent file
Added new features in the Maeve Zone
Added the possibility to unlock all events and the gallery
v0.44
What's new in this version:
New event for Asmedia: Jealousy or what?
Two new sexual positions for Asmedia: Ballerina and Seashell (with camera)
New Asmedia's Handjob
Trophies zone in the bedroom
Maeve zone in the bedroom
New structure of the house
New menus and icons
New sounds
Izanami headpat!v0.43
How To Install Champion of Realms
---
Extract
Play the game
Champion of Realms Free Download
---