Aurelia Free Download Latest Version
Aurelia Download Walkthrough + Inc Patch Mod Apk For PC Windows, Mac, Android – Explore a world full of wonder! With plenty of exotic races, exciting characters, and mystical encounters.
Developer: Mirthal – Patreon
Censored: No
OS: Windows, Linux, Android
Language: English
Genre: 2DCG, Adventure, Fantasy, Male protagonist, Big Ass, Big Tits, Oral sex, Handjob, Romance, Mobile game, Animated
Overview
---
In this adventure game, you'll take the role of a young adventurer who returns to his childhood village to reclaim a house inherited by his grandfather.
On a sudden twist of fate, you find a mystical amulet in your newly acquired house, and its simple touch puts in motion a chain of events that will lead you to meet a mysterious woman who has sought refuge in your home.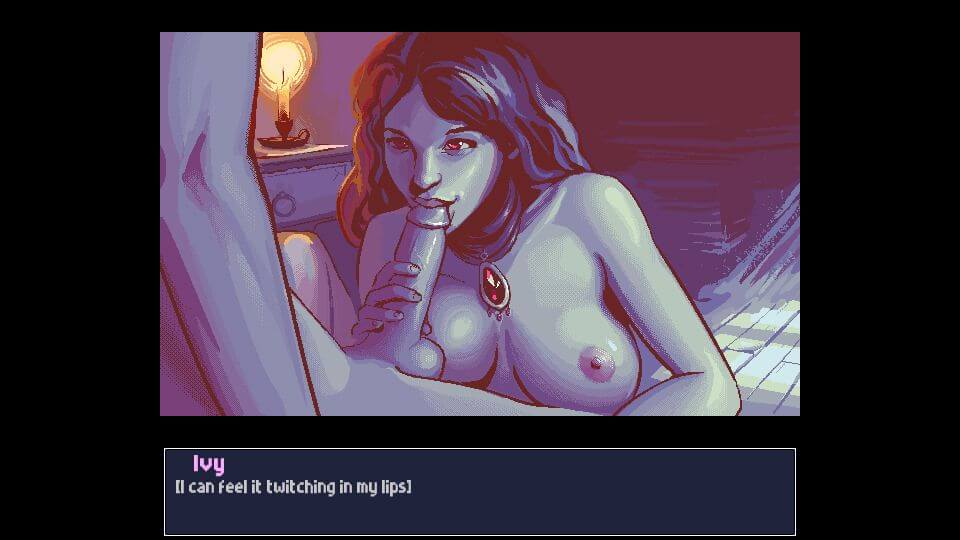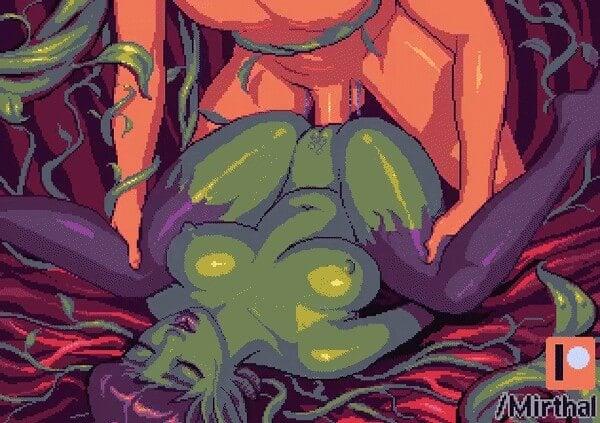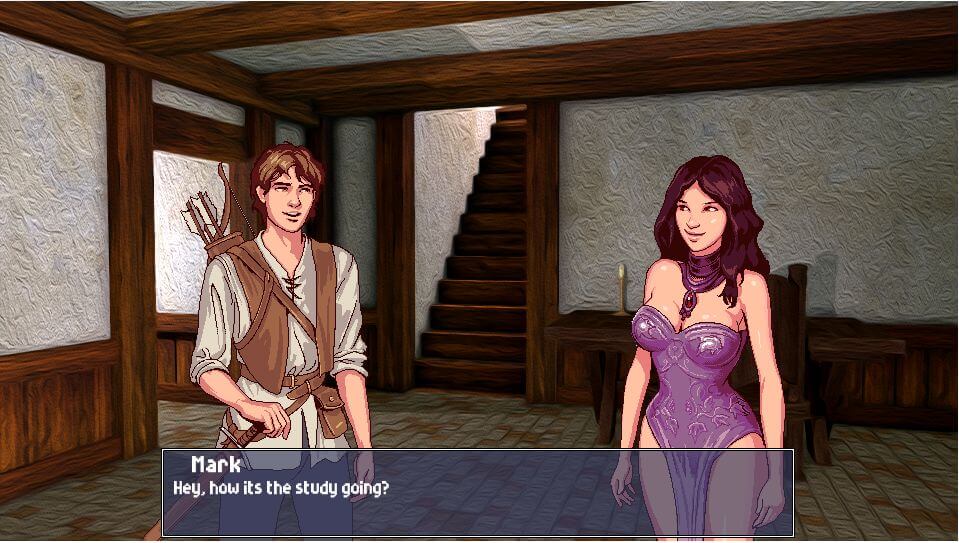 v0.28.0 Extra
This content is Early Access for Noble Tier Patrons (and above) and it's contents will be introduced in the final version
EXTRA SCENES content can only be unlocked in EXTRA BUILDS, but will stay unlocked in any posterior build.
NSFW content
[Crystal] | Crystal's sneaky snack
[Erza] | Dreamwalking
[Scarlet] | Strategy testing
v0.27.1
Other Changes
Added Journal entries Miza, Kai and the new brothel scenes.
Changed a few dialogues and prompts to reflect the Brothel's transformation.
Corrected some dialogue issues. (wrong speaker, grammatical errors)
Bugfixing
Fixed the new Kai's minigame crashing if trying to continue after level 5.
Fixed some conversations overlapping each other.
Fixed an issue with Amber/Bulgra scene displaying an incorrect first image.
v0.27.0
NSFW content
Sex with Miza
Anal finger play with Kai
Threesome with Amber/Bulgra
Fourthsome with Kiki, Maen and Sa
Harem/Orgy with all the brothel characters (Excluding Ohro)
Other Changes
New Minigame
Several SFW scenes to develop the story.
v0.25.2
NSFW content
4 New Dungeon Scenes for the Abyss section
– Ice Elemental
– Scylla
– Ancient Robot
– Vampire
v0.25.0
What's new?
New brothel character
2 Scenes
Bugfixing
Minor changes
v0.24.2.d
NSFW content

Dungeon Scenes – Inferno Section
Imp
Succubus
Cerberus
Royal Duo
EXTRA SCENES from the latest Noble Build.
Ivy / Scarlet
Ki-ki / Luna
Bugfixing
Fixed the dungeon Spell Statues not displaying a description.
Fixed the [Hex Box] sold by Soran displaying an incorrect price of 2000.
v0.24.2
What's new?
Scene for Luna/Ki-ki
Scene for Ivy/Scarlet
They'll be indicated by a heart in their specific locations.
There's no way to replay them at the moment (other than loading back), as I'm working on a new system to integrate those scenes in.
Hotfix .2
Fixed an issue that made accessing Ivy's room after the EXTRA SCENE crash the game.
Fixed some dialogues.
v0.24.1
New scenes:
1 new scene for Ginny
3 new scenes for the dragons
Others
2 SFWish scenes for the dragons questline
Expanded Ginny's questline
Introduced Dragon Lair questline
New Location
New Minigame
v0.23.1D
NSFW content
New scenes for dungeon enemies (Jungle Section):
New Tales (Flor):

These become unlocked by default at the moment, they'll locked and added to Flor's store later.

The Secret Princess of Alberad
A Knight's Heart
Sin for Love
The Trickster
QoL
Any update to END or WIS will update maximum Health/Mana accordingly.
Karos defense will no longer prioritize Diamonds over other gem fragments.
Artifacts
Many artifacts seemed to be direct upgrades from others or do specific tasks better than their peers, for this update we tried to give each artifact more concise mechanics that bring different gameplay styles to the table.
Very Pointy Hat [Rework]

Every time you use mana, it gains a stack. 3 stacks max.
At 3 stacks any action that uses your POWER attribute will be enhanced. This consumes the stacks.

Mystic Cowl [Rework]

Improved defense (Up to 80% reduction)
Slowly burns your mana.

Arbac's Horn [Rework] – Slowly regenerates MP. The effect ramps up with time.
Orgo's Heart [Rework] – Every time you use MP, it recovers 20HP in the next 20 seconds.
Von Kamfeer's Helmet [Rework] – Stores damage received, releases it on the next action that uses your POWER attribute.
v0.23.1
N/A
v0.23
Amber Animation
Amber Mini Scenes
Amber/Luna Mini Scene
Minigame, Ohro Run!
Expanded Amber's Questline.
Some scenes are not available through the Journal and will be added shortly in a hotfix.
Android Installation: If you download the .apk, please make sure that the filename hasn't changed after the download, some phones change the extension to .zip for security. If that's the case change it back to .apk and install. If this doesn't work, try using a different file manager to open the file.
v0.22.3
N/A
v0.21.5
Hotfix .5
Changes to the dungeon UI.
You can interact with dungeon rooms with the map open.
Dungeon UI shows Epox currency.
Main menu / Settings are now accessible while in the Dungeon.
Fixed the [Very pointy hat] not tracking maximum mana in some instances.
Added a new monster: The Mimic
Chests of higher rarity [Steel/Gold] are now more rare. From [33% Wood/Steel/Gold] to [50% Wood, 30% Steel, 20% Gold]
Dev Notes: There's no Naamu clues at the moment, to progress through the new content go into Janet's store at the mornings. (As long as you had completed both Janet's and Crystal's questlines)
All the items required can be found in the dungeon (all can be found before floor 14).
v0.21.4
N/A
v0.19.1 Hotfix 2
Fixed the Journal Luna's and Ki-ki's scenes having incorrect dialogue.
Fixed Ki-ki's Journal page displaying Luna instead.
Fixed Arbac's horn (wasn't working in the dungeon)
Decreased how much mana Arbac's horn gives in the Bar minigame.
Increased the amount of mana needed to use the Bar minigame Slow time skill.
Decreased the amount of time the Bar minigame slow time skill stays activated.
v0.19.1 Hotfix
Added Ki-ki's and Luna's first scenes to the Journal.
EXTRA ART added to the achievements gallery.
Fixed the "reached X level" achievements not triggering if you surpased that level beyond their introduction.
Dungeon enemies have now a chance of dropping items once defeated.
Fixed a crash triggering in the GAME TIPS submenu.
Bugfixed some dialogue issues.
Very slightly improved file size.
v0.19
-Animated scene for Luna
-Mini-scene for Luna
-New Character, Ki-ki, the goblin whore.
-Animated scene for Ki-ki
-Mini-scene for Ki-ki
-Brothel management
How To Install Aurelia
---
Extract
Play the game